I had the idea for a Rotten Tomatoes Six-Image Narrative a while back and set aside some medium-sized tomatoes from the market. They sat there and sat there, and slowly started to go bad. These weren't organic so it was surprising how long they took to spoil—which is definitely odd all by itself.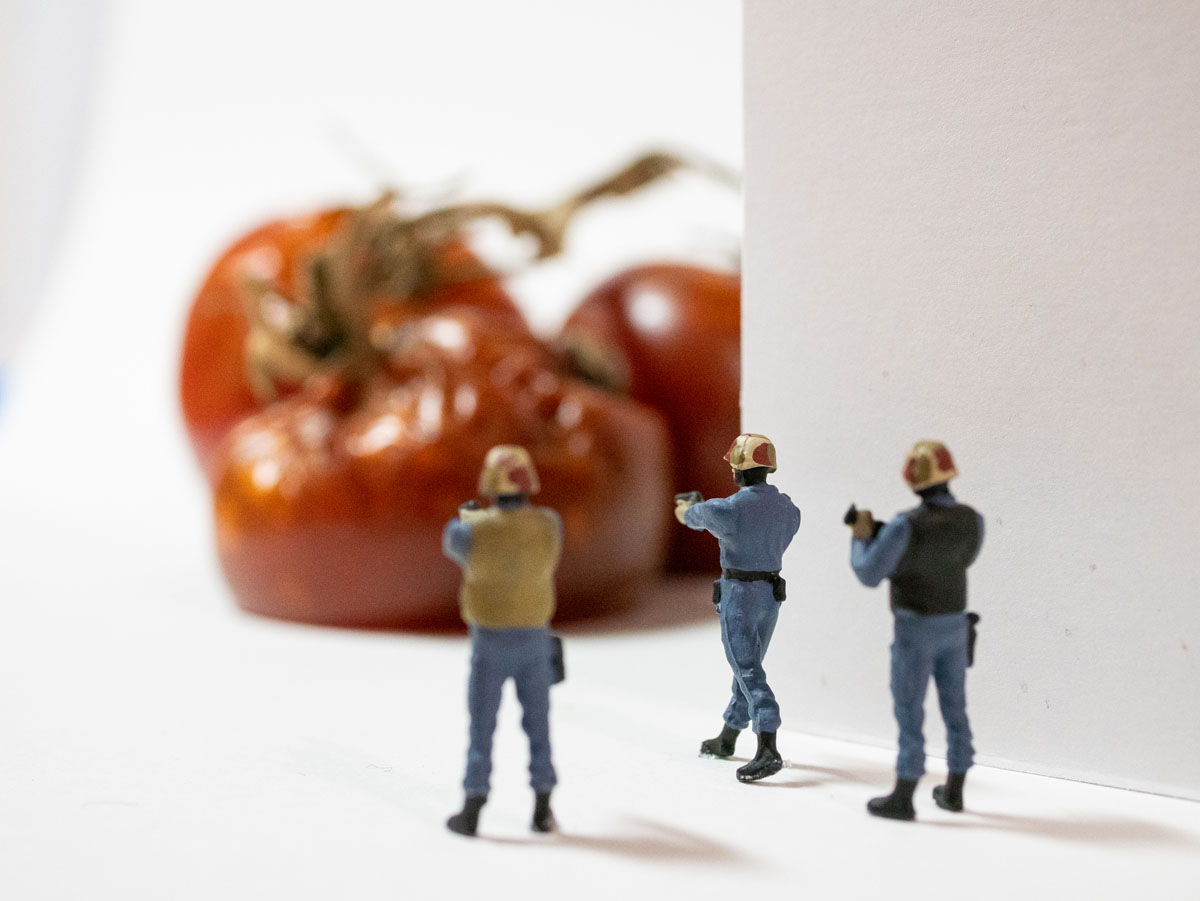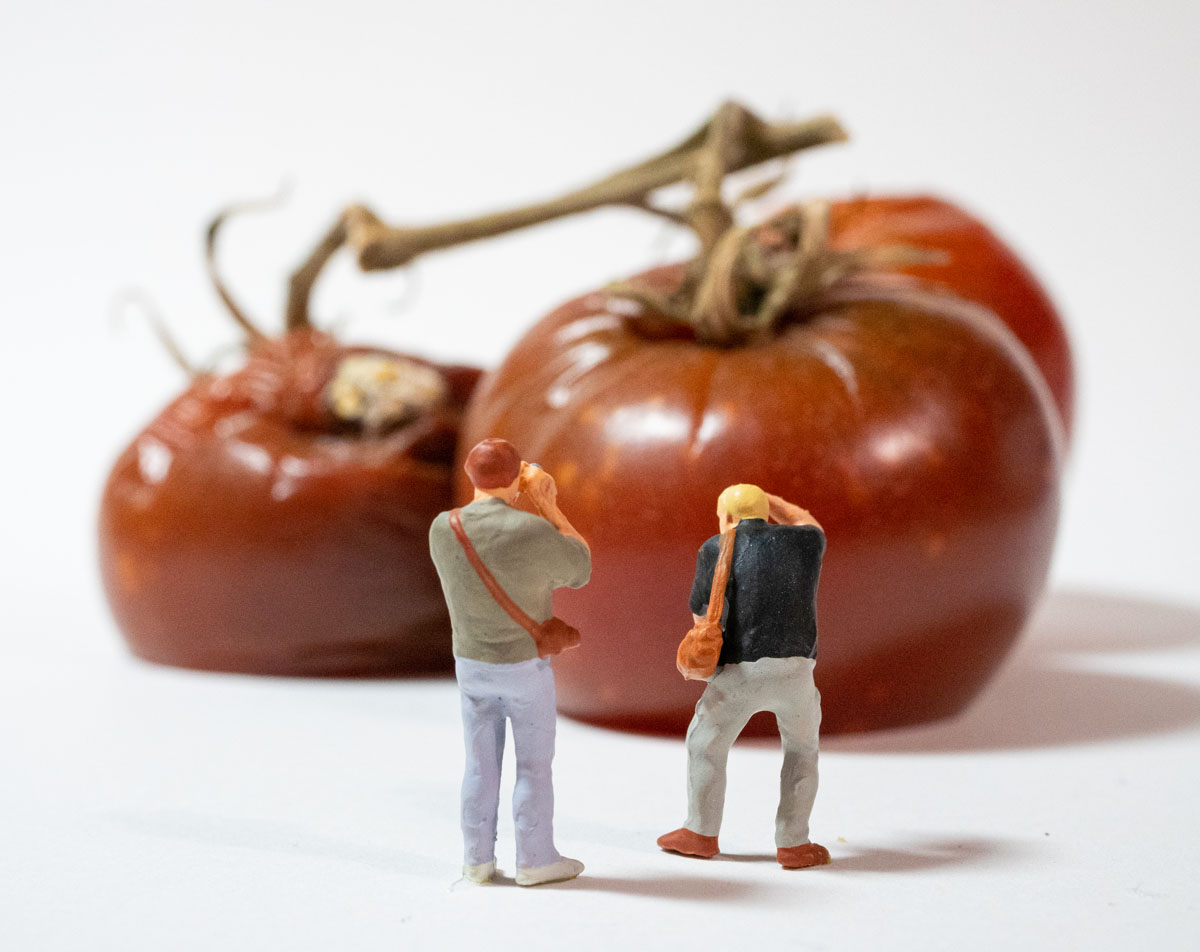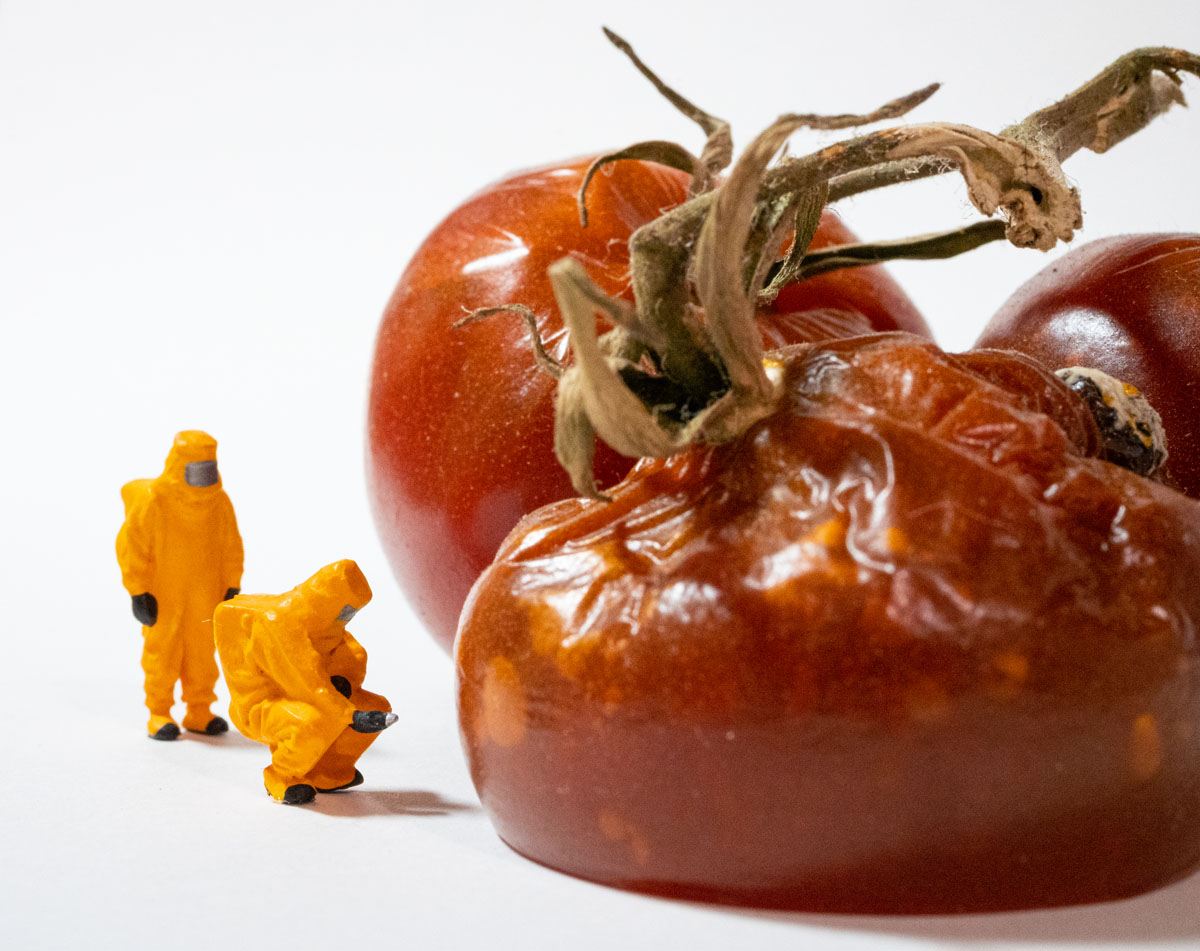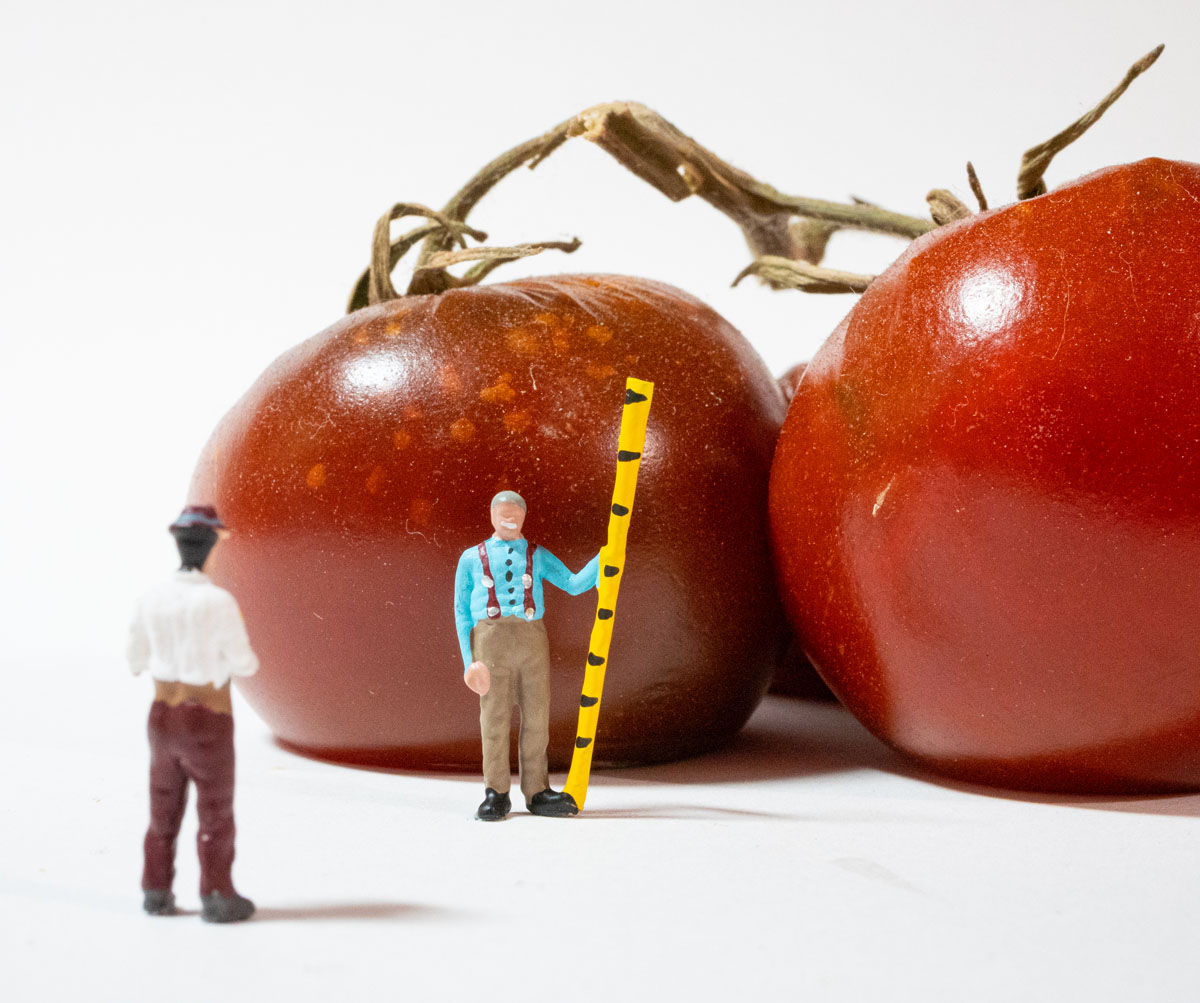 ---
Behind the scenes
This was a pretty simple setup. Primary light source was from an OttLight work lamp, plus some fill from the overhead room light (daylight CFL). Camera for the photos is a Panasonic DMC-GX85 with a 30mm Panasonic Lumix G Macro ƒ 2.8. The E6000 glue works well to temporarily hold the tiny HO figures in place.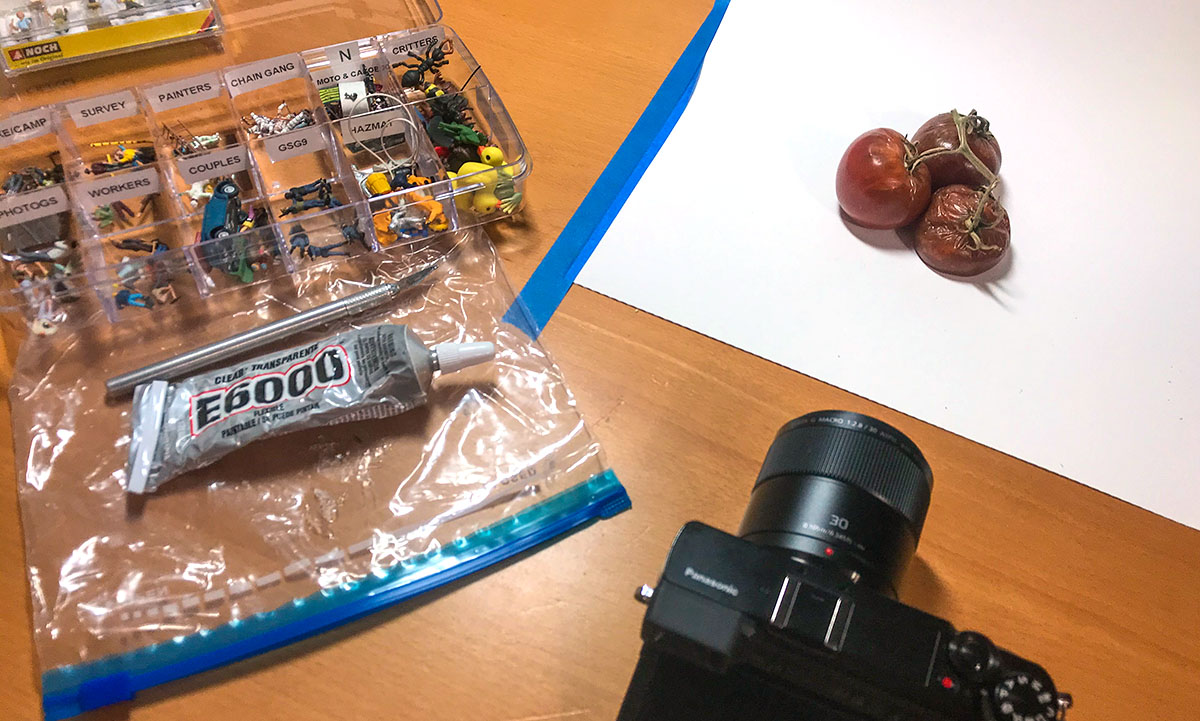 Check out our other Six-Image Narratives here.