Mia Rabbit is a small quiet bunny who loves to travel and eat sweets. Danboard—the cardboard box character from Japan's YOTSUBA&! anime—first inspired me to create my own character. I started shooting Danboard in 2009 for fun, and in that same year I went to New York to shoot backstage at Fashion Week. During that trip, I visited Kinokuniya for the first time and discovered Brown Diary by Junichi Okugawa in the photo book section. I was captivated by how Okugawa brought the little brown bear to life and it inspired me to create my own plush.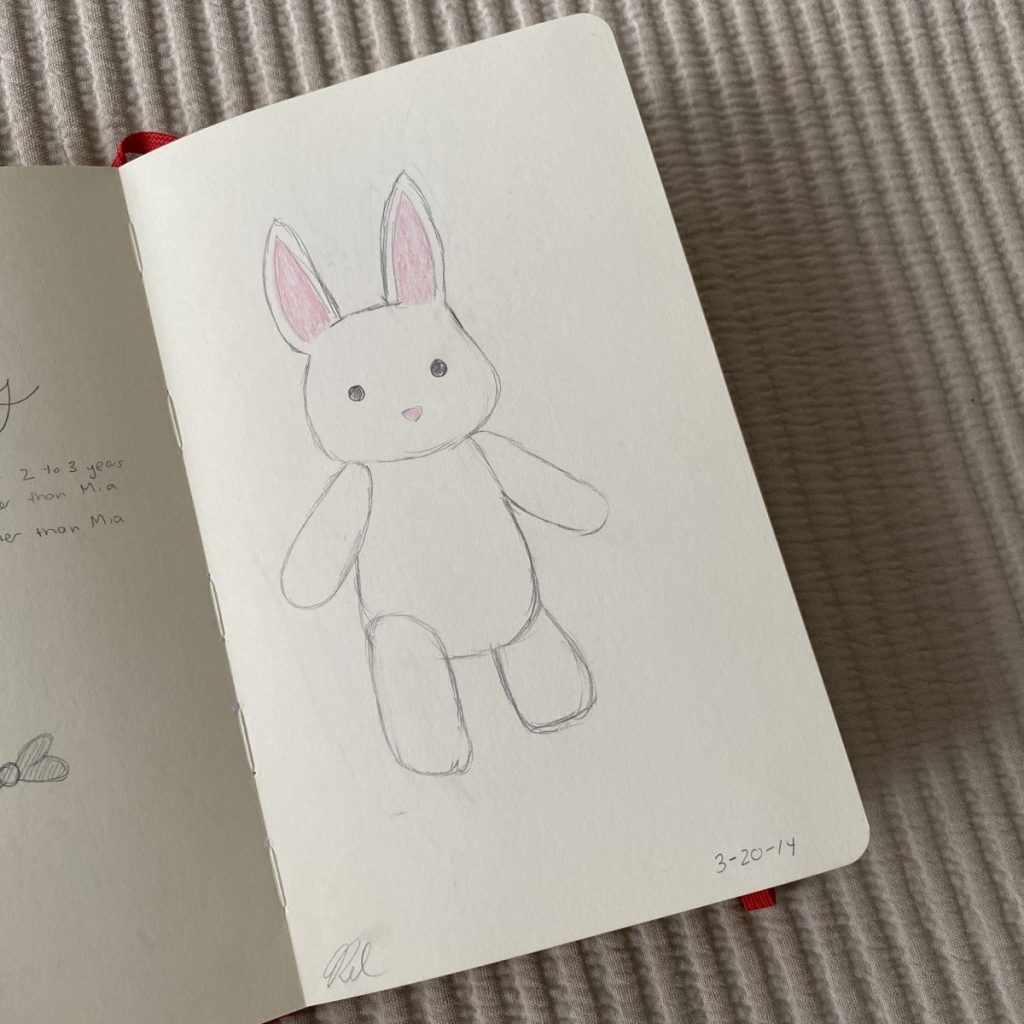 After a few years of shooting Danboard, I was ready to start working on my own character. I still went back through the Brown Diary series, flipping through for inspiration before I sketched out my own character. I wanted my character to be a bunny—because I love rabbits! Plus I thought it would be cute to see a bunny doing normal, everyday activities with my photo style.
It was a lot of trial and error trying to find someone who could make a custom plush, especially a small one. Some plush makers never responded to my email and some had no time to make my plush. But in 2014, I finally found someone who was able to bring Mia Rabbit to life. I sent my sketch and my proposed height for the plush: 8 inches. 

At first Mia was going to have a wired body, so I could pose her. I told the plush maker my idea, but she suggested the plush be jointed. Through the creation process, we picked out the white material for her body and pink for her ears. 
After what seemed to be an eternity, Mia finally arrived in October 2014, but she was a couple of inches shorter! She arrived at just 6 inches tall. I was upset at first, but I realized I could make the best of it. I'm still considering seeking out another plush maker to help me create an improved version of Mia Rabbit (Mia 2.0). I would still love Mia to have a wired body, and I'd like to see her 2 inches taller.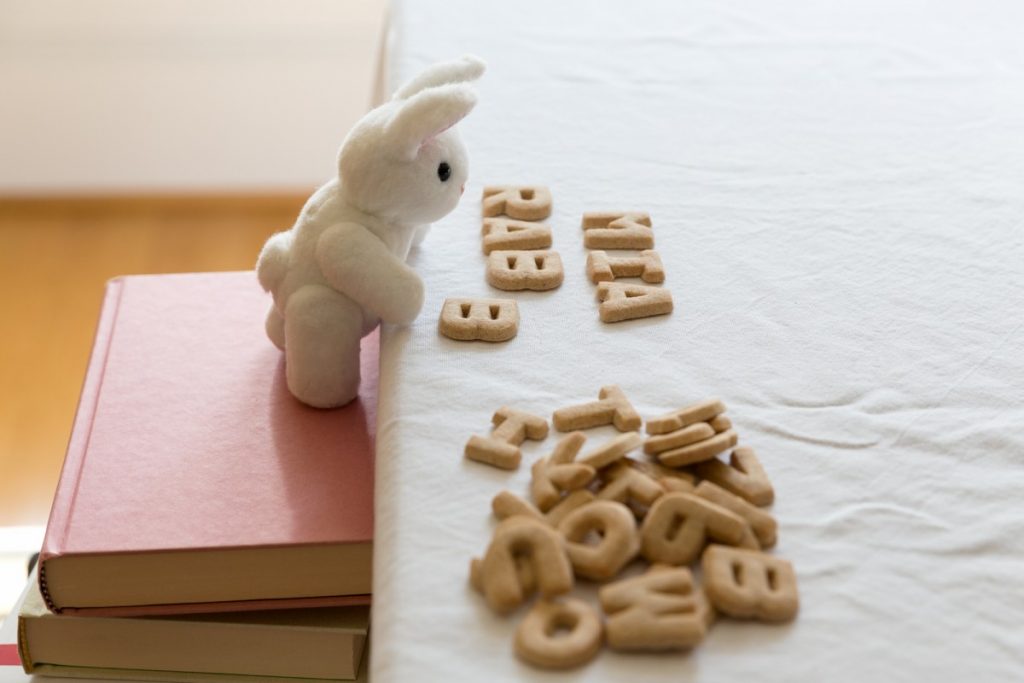 So far I have brought Mia along on almost all my travels. She can be seen in all sorts of shots, from looking out the window of a plane to being in the environment of whatever place we are visiting. 
Mia first joined me on a trip to Maui and it was a great practice for how I wanted to capture her during future trips.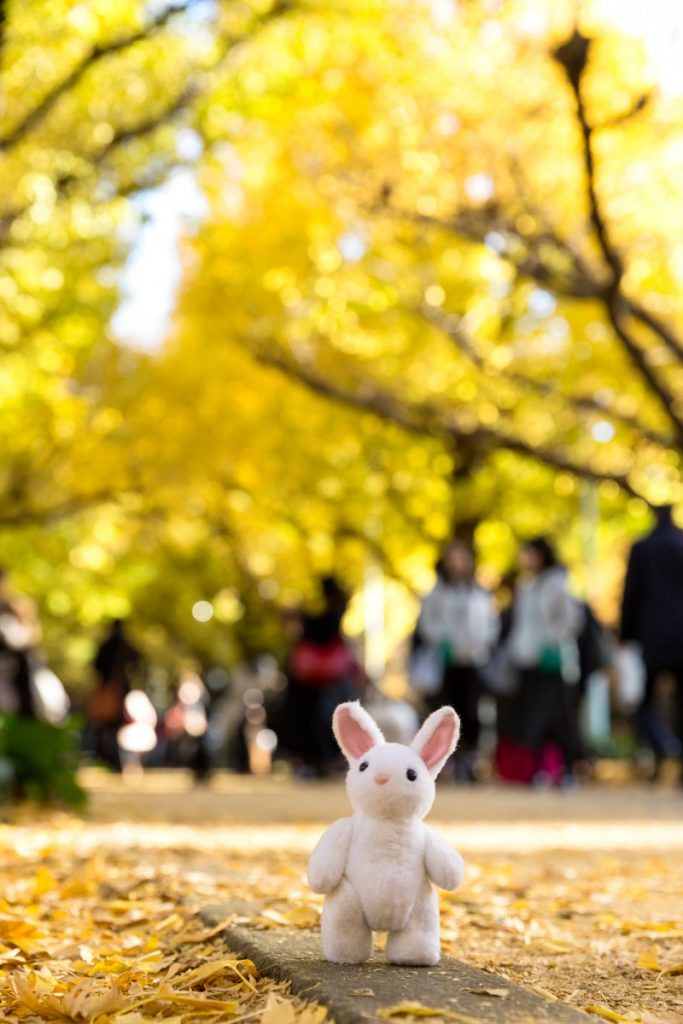 Whenever I take her photo during my trips, I'm always amazed how some people stop to see what I'm doing. When I was in Tokyo during the fall of 2017, I went to Jingu Gaien Ginkgo Avenue and found a clear spot for Mia. I set up her pose and waited for the crowd to disperse behind her. A few people stopped and commented on how cute Mia was.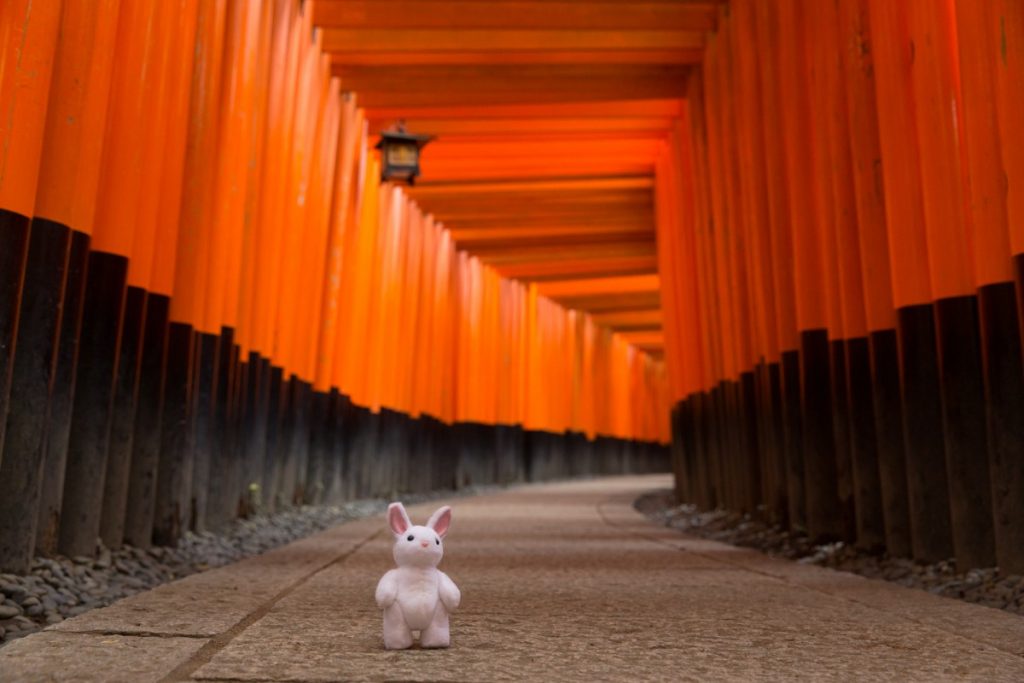 Another time while in Japan, I went to Fushimi Inari-taisha. My friend and I got there early in the morning to beat the crowds and I had to take Mia's photo with tori gates. Like many of my photographs of Mia or Danboard, I ended up lying on the ground. 
Of course I always take Mia with me on my trips to the Disney parks. From Disneyland, Walt Disney World, Disneyland Paris, Tokyo Disneyland and Tokyo DisneySea. As often as I've been to these parks, I sometimes find it difficult to get a decent photo of Mia. I always like to capture a moment that I create instead of just having her stand straight towards the camera.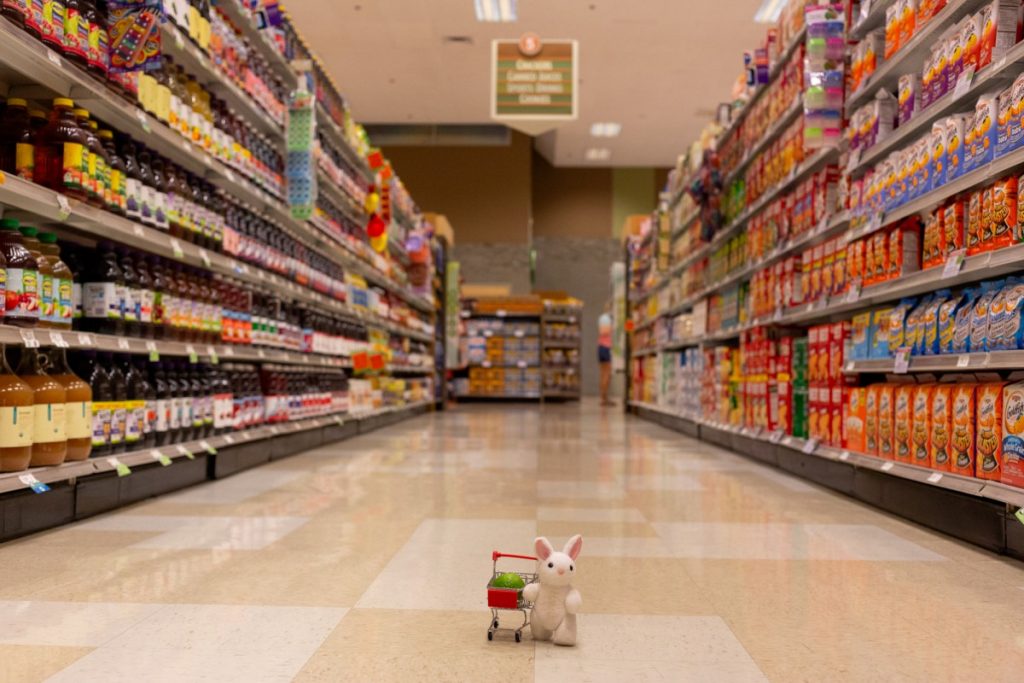 Along with her travel photos, I try to capture a bit of her ordinary life in the big world.
From shopping at the grocery store…
…to waking up on the wrong side of the bed.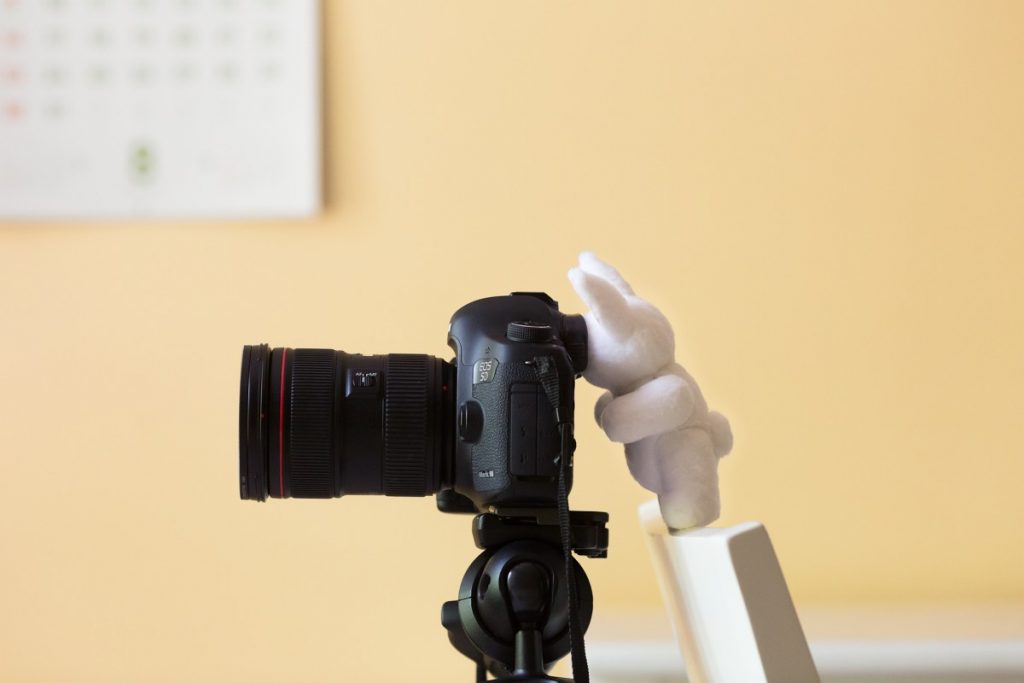 I hope with my Mia Rabbit photos I can brighten one person's day and some day do a photo book of her images.