Many of the characters who inspire me come from the pages of comic books. Beyond the characters and stories, comic book covers have a life of their own. Some covers have become iconic and many are proper art in and of themselves. Recreating these covers seems like a natural extension of toy photography.
I have come to really enjoy making my own comic book covers. It's a natural fit. Below are some of the covers I've made so far using toy photography, starting with Boba Fett: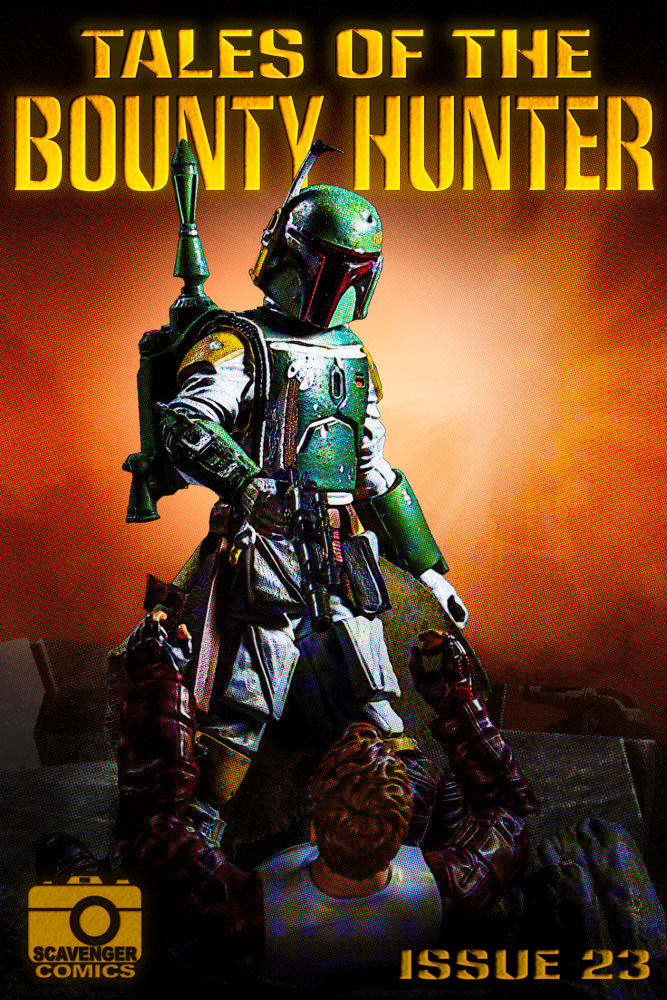 I began making comic covers for the 23rd round of the Photography Scavenger Hunt, so I decided to call my fake comic book imprint Scavenger Comics.
Making comic book covers is a fun mix of storytelling, photography and design. This next one was for the hunt word "list," so I came up with the idea of the Grim Reaper keeping a role of the souls he's collected.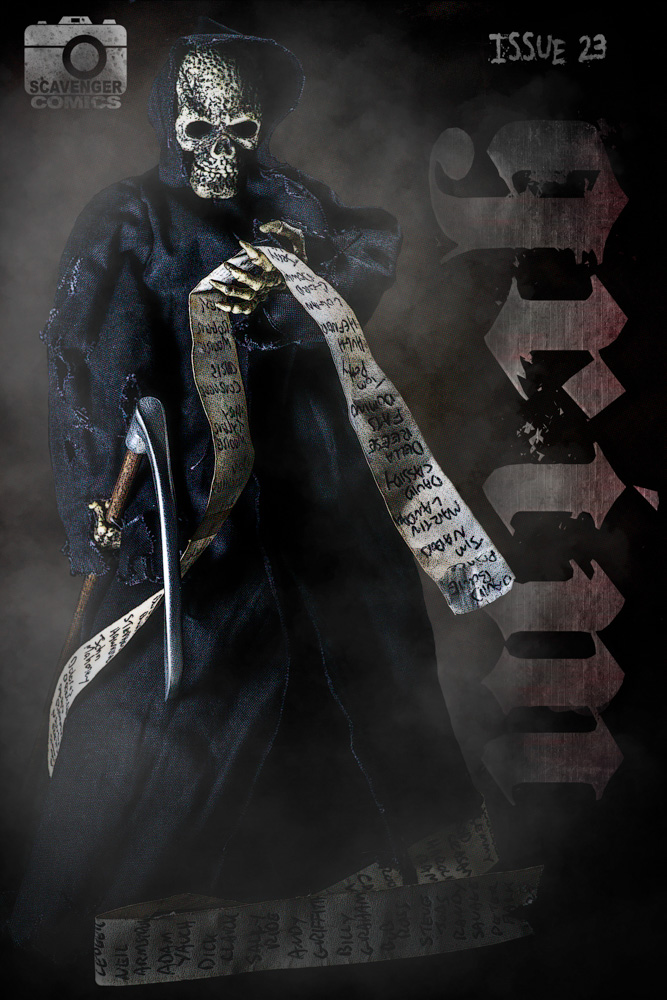 One of the most challenging aspects of making these covers is coming up with a title, and then designing the logo. The logo design is something I enjoy, but I don't get to do otherwise.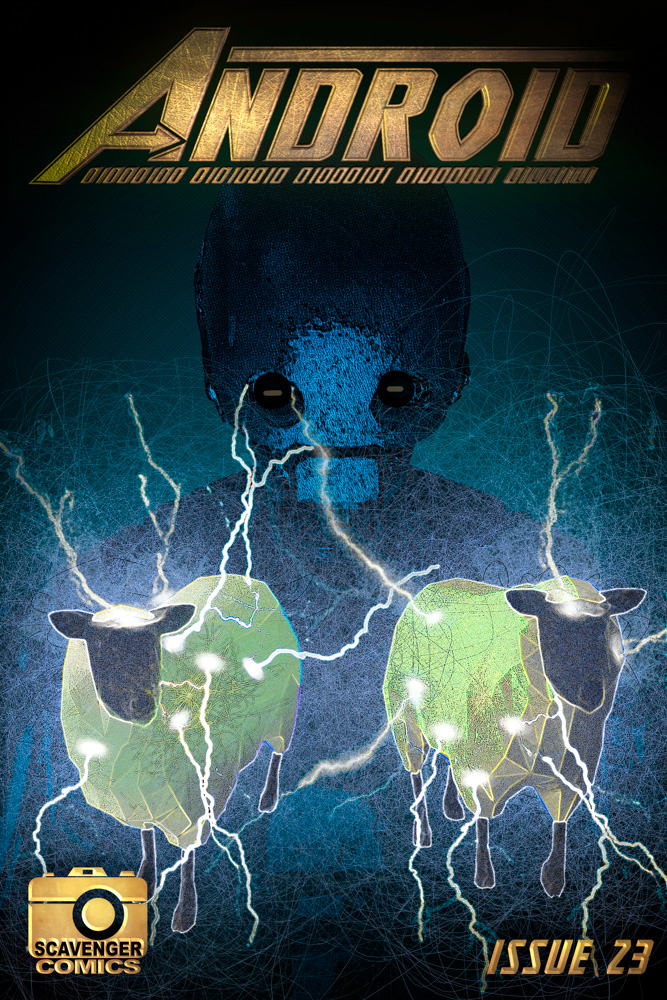 Some of the designs are more abstract, like the one above based on the Philip K. Dick story "Do Androids Dream of Electric Sheep?" Others are an homage to my favourite but more obscure characters, like Hit-Monkey.
Of course, I also make direct recreations of my favourite covers, like this Shakespoole image.
Comic book covers are easy to make with a few simple filters in Photoshop. I hope this inspires others to make your own covers. If you do make one, tell me about it in the comments below.
[dave]
Want more toy photography goodness? Subscribe to our weekly email round up so that you never miss a post. You can also listen to episodes of the podcast!