In today's ever-expanding landscape of licensed toy lines, it can be hard to keep up with the deluge of new LEGO sets and action figures featuring our favorite characters. Yet while there's no shortage of Star Wars or Marvel toys to choose from, other beloved properties have yet to achieve the same plastic immortality.
This topic came up in our Toy Photographers editorial discussions, and it was too enticing a question not to expand upon here on the blog. So, I ask this of my fellow blog mates and toy photographers: What is your dream movie or TV show toy line?
For me, there is no filmography more suitable for a toy line than that of my favorite directors: the Coen Brothers. The Coens are famous for their star-studded casts of eccentric characters, many of them iconic. It's not just the main casts, either. They pepper each of their films with colorful scene-stealing side characters who would be just as fun to have in my collection.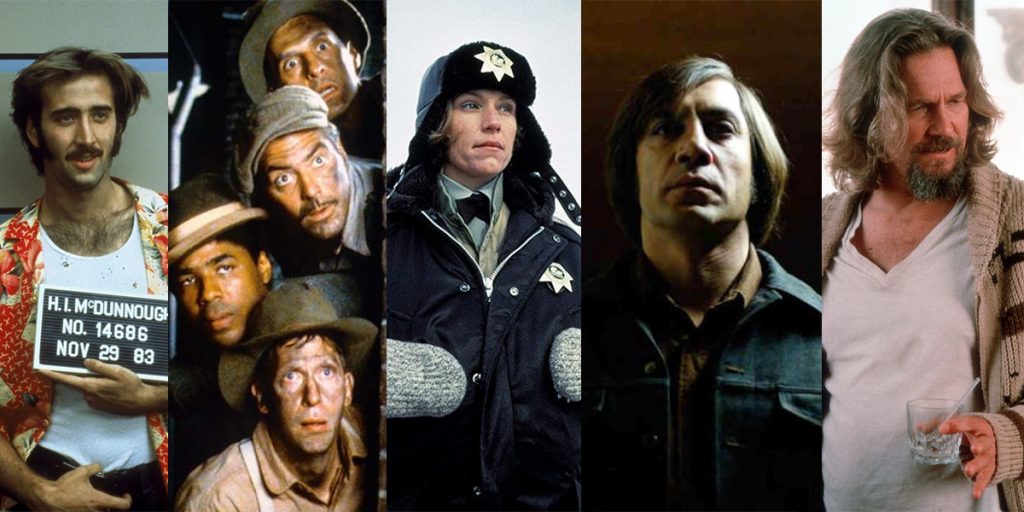 This is a total pipe dream, yes, but there is precedence for filmmakers to achieve this kind of second life in toy form. Look no further than NECA's Guillermo del Toro Signature Collection, which has provided us with fantastically detailed figures from films like Pan's Labyrinth, The Devil's Backbone and The Shape of Water, and even of del Toro himself!
Each of their 18 films provide plenty of toy fodder for a Coen Brothers Signature Collection. H.I. ("Hi") and Ed McDunnough from Raising Arizona; Marge Gunderson from Fargo; The Dude, Walter and Donny from The Big Lebowski; Ulysses, Pete and Delmar (and a Soggy Bottom Boys three-pack) from O Brother, Where Art Thou?; Anton Chigurh from No Country for Old Men…shut up and take my money!
One movie from my childhood comes to mind above all others when it comes to wishing for a toy line: The NeverEnding Story (the first movie). There are so many great characters and creatures, and as the title implies, so many more stories could be told visually with those figures if they existed.
Other favorite movies and TV shows I would love to see on the other side of my camera lens:
The Fifth Element: Besides the main human characters, there were some fun alien mercenaries, cool accessories (the bad guy's pet, the clean-up robot, the weapons, the "stones," the multi-pass), alien good guys and opera singers.
Labyrinth: Ah, the costumes and characters, creatures and props that this movie had!
Starship Troopers: Soldiers, alien bugs of varying shapes and sizes, and Neil Patrick Harris. Need I say more?
Dr. Horrible's Sing-A-Long Blog (mini-series): What a fun cast this little gem had! Nathan Fillion, Felicia Day, Neil Patrick Harris… Hmm, I'm seeing a pattern here.
My list is going to be too long, so I'll just mention these TV series and let you imagine the details: Star Trek (all the series!), Doctor Who (sooooo many opportunities here, great monsters and iconic characters—even though there are a bunch of figures out there, we need more and better ones!), The Umbrella Academy (no aliens, but the characters are so unique and make a great ensemble), Lost in Space (the new Netflix version). Speaking of fun ensembles, The Greatest Showman is another good one, now that I think about it.
For a movie that riffs so hard on Star Wars, it's a travesty there are no Spaceballs toys to be found anywhere. Word is, when Mel Brooks approached George Lucas about creating the parody film, Lucas agreed, but with a stipulation that no merchandise from the film would be released. This deal apparently jammed up all hope of ever seeing a proper Dark Helmet or Lonestar figure.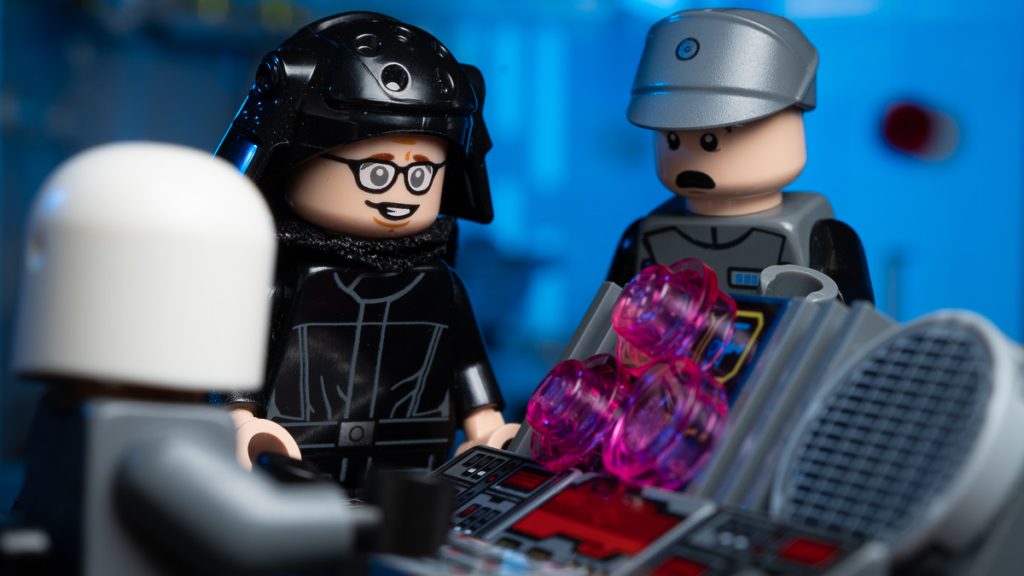 It also sucked the air out of the awesome Eagle 5 LEGO set, despite it getting the required 10,000 votes over on the LEGO Ideas website. How amazing would it be, though, to see a full line of vehicles from the film: The Eagle 5, Spaceballs 1/Mega Maid and, of course, Princess Vespa's Mercedes.
Unfortunately for toy fans, the only 'official' Spaceballs toys to ever exist were the ones Dark Helmet was caught playing with in his room.
Perhaps if we could go back to when this deal between Brooks and Lucas was made, we could change history. Sadly, it looks like we missed then…just now…
I'd have to agree with Teddi: The NeverEnding Story and Labyrinth. (Labyrinth happens to be my favorite kids' movie of all, and I do have Jareth and Hoggle.)
But on the top of my list would have to be Rango…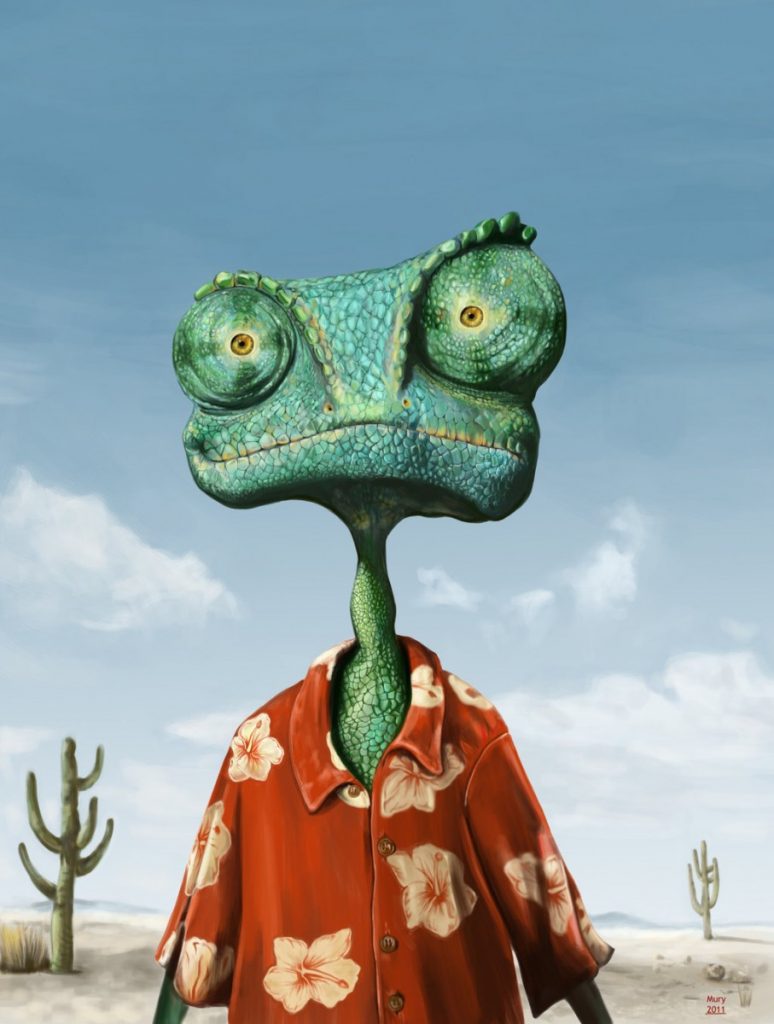 It's still one of the most amazingly created animated films for its time (2011). There is such a range and diversity of characters that would be any collectors' dream to have, let alone all the costumes and details that would come along with them.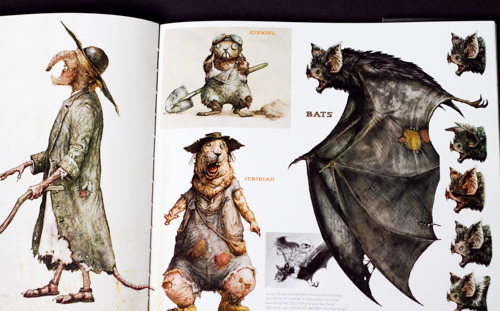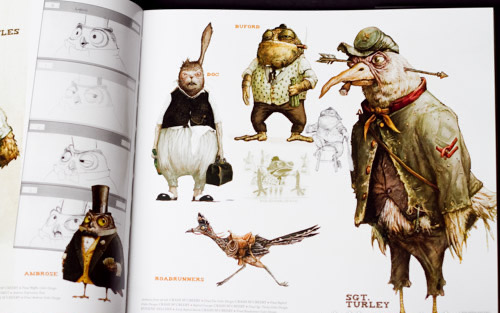 Hot Toys made two statue figures but they aren't articulated. Having a posable Rango and Beans with various facial expressions would definitely be on my bucket list.
As James noted in his introduction to this exercise, we really have seen a "deluge" of licensed figures coming out from all sorts of properties, so I'm always hopeful that I'll one day see my dream figures—beyond the ones that already exist. But certain lines feel less likely to happen than others, which leaves me with my choices here.
Right now, chief among them would be a series of figures from History's excellent Vikings television series. The show is not perfectly historically accurate, but from what I understand, the look and feel of the characters are pretty spot-on—a lot of research went into it. I believe there's an unofficial 1/6-scale versions of the lead character (at least in the first four seasons) Ragnar Lothbrook, but I'd really love to see him and his fellow warriors made into 6-inch or 7-inch figures.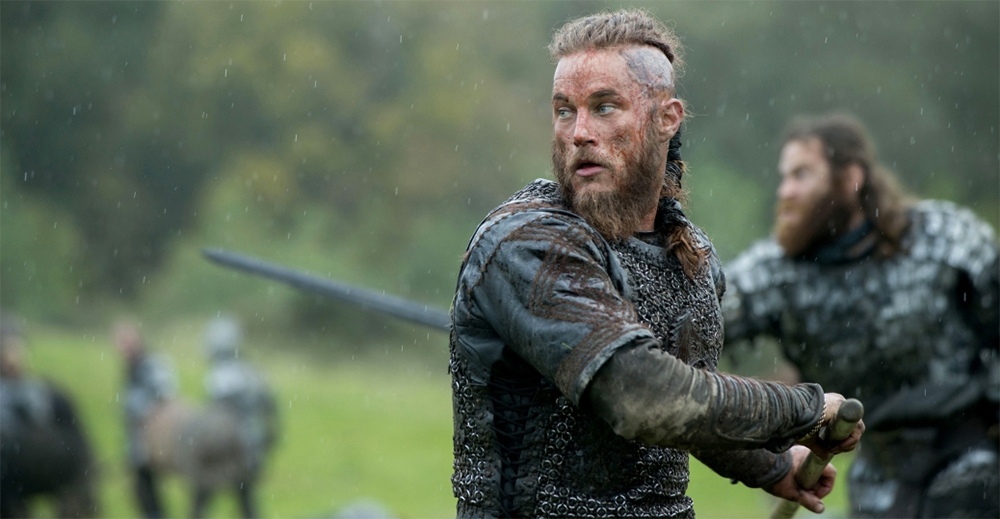 Who wouldn't want to photograph Ragnar and his wife Lagertha, the greatest shield maiden in all of Norway? Or my two favorites among Ragnar's offspring: his firstborn son, the stalwart Bjorn Ironside, and the terrifying "cripple" Ivar the Boneless, complete with war chariot? And what about the quixotic Floki and Ragnar's troubled brother Rollo? All of these characters, among many others, would make excellent figures for shooting scenes from the show, or simply as great generic vikings to place in brutal and exciting battle scenes.
All of the characters also evolve throughout the show's six seasons, so there's plenty of opportunity to create additional versions of each. Too much, you say? Tell that to the legions of Star Wars fans who bought bacta tank Luke Skywalker (I'm guilty of this one) or Holiday C-3PO! Vikings has a long list of characters who would make great figures—the only thing to consider now is whether they should come sculpted or clothed in soft (and hard) goods, like Mezco's amazing One:12 Collective.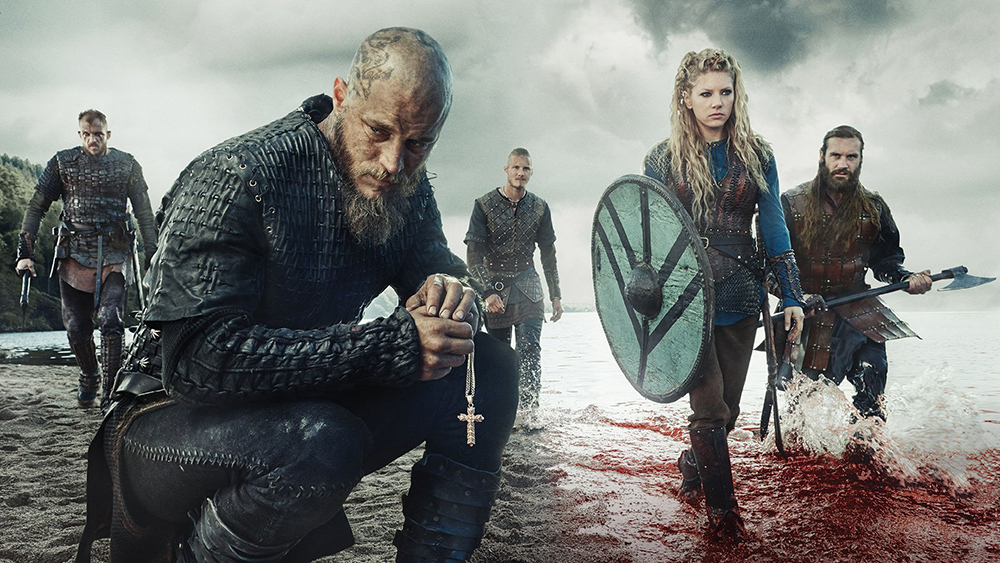 We've had some lovely medieval-style warriors over the years, including the brilliant Mythic Legions line by Four Horsemen and Vitruvian H.A.C.K.S Series 2, but these are geared toward the fantasy side of things. Vikings figures would fit in well with these, but they could also stand on their own. Some might remember McFarlane Toys' Dark Ages series of vikings, which are beautifully sculpted and still see a lot of action on eBay today—years after they were first released.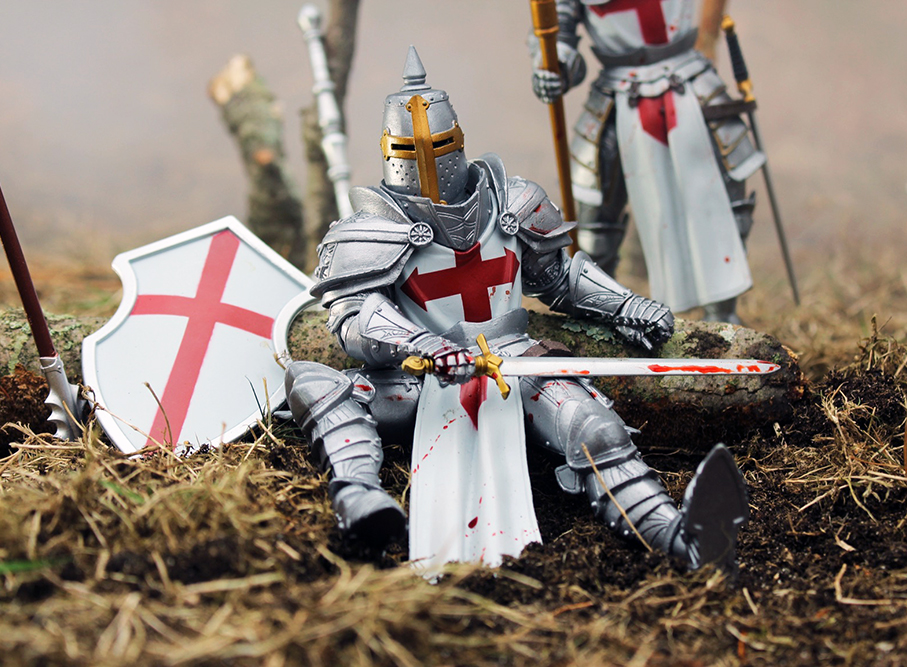 On another note, the Mythic Legions Templar (above) is a favorite in the line, so I would also consider a series based on History's Knightfall series about the Knights Templar. It's a great show chronicling the adventures of this vaunted and historic holy order.
And guess what, Star Wars fans? Mark Hamill has a fairly significant role on the show as the grizzled Templar trainer Talus, so this would be another chance to see him in plastic! Who's with me?
What movie or TV show would you love to see get its own toy line? What did you think of our choices? Share your thoughts in the comments below!
*Images copyright their respective owners