It's here! It's here! It's actually here!
So grab yourself a cup of cheer!
A milk for the kids, and for daddy a beer.
Deadpool's Christmas is finally here!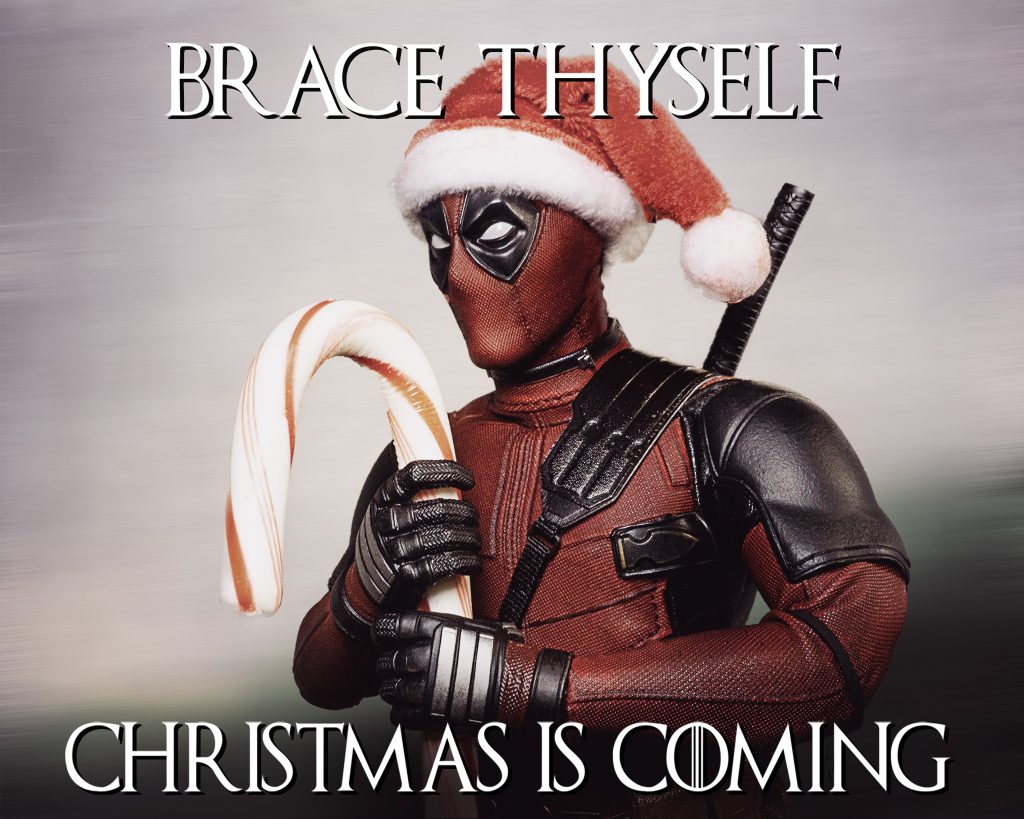 Whether ye be traveling, or sitting at home,
or just calling your loved ones on the phone.
Regale in this tale. It's a whale of a poem.
So, pull up an easy chair, or an Iron Throne.
During this season, my dear toy photog,
may your loved ones, your kids, and even your dog
give you leave to shoot toys in the cold and fog,
while they consume cookies, and candies, and nog.

The secret is out that our thrills and our joys
comes from the love of that shuttering noise
from the camera that's pointed in front of the toys
we have loved since we were small girls and boys.
May all your tomorrows become the todays
that are filled with new toys that forever amaze.
Please forgive this expression of ancient cliches:
I wish you the best. Happy Holidays!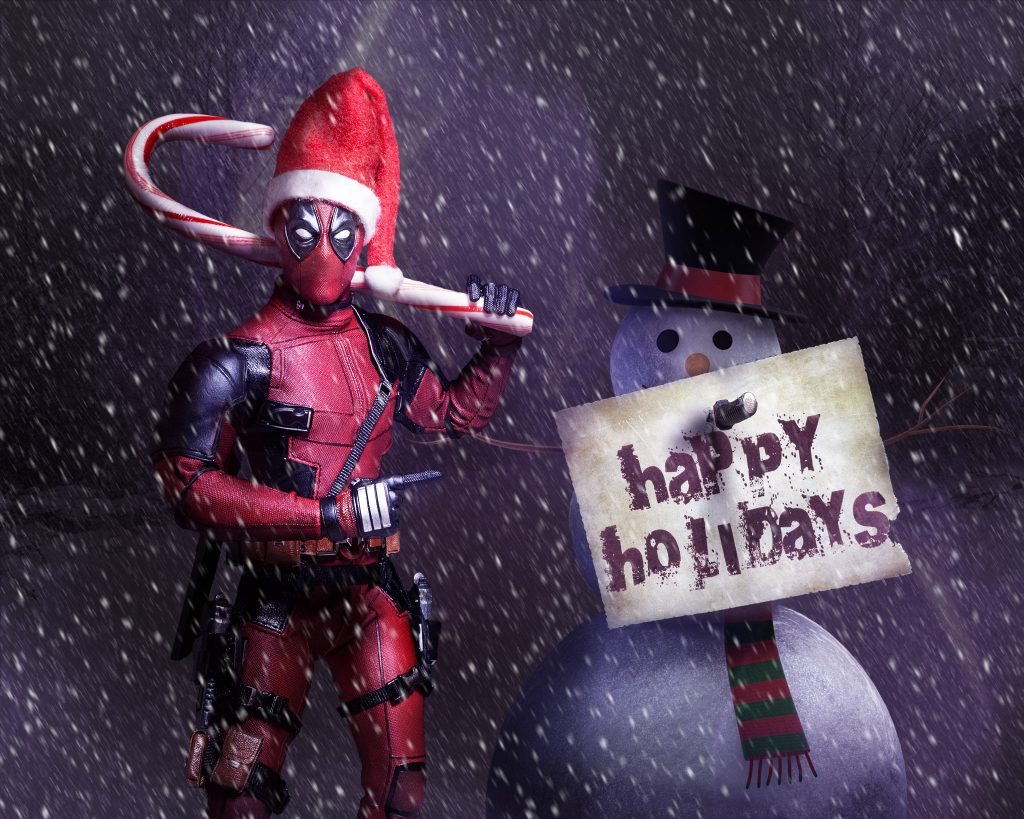 [dave]
Want more toy photography goodness? Subscribe to our weekly email round up so that you never miss a post. You can also listen to episodes of the podcast!