In the mood for a good binge watch this weekend? Check out these shows and movies that seem to be made just for toy photographers!
Is toy photography going mainstream? I asked myself this question almost exactly one year ago (I actually didn't plan that, I swear!) and now believe that the answer is yes. Part of that undoubtedly has to do with the widespread acceptance of "geek" culture, seeing as it and toy photography overlap on a Venn diagram.
Look no further than the trailer for the upcoming film directed by Robert Zemeckis. Yes, that Robert Zemeckis.
Welcome to Marwen tells the story of one of the most well-known toy photographers, Mark Hogencamp, who built and photographed 1:6th-scale World War II-era town in his backyard. I'll admit that I was only partially aware of his story – so I was surprised when I saw this trailer. Not only will the film shed some light on the power of our hobby, but it looks like Zemeckis used some clever toy photography of his own for the action scenes. This will be a must-watch for toy photographers when it hits theaters later this year!
This film isn't the only sign that toy photography and toy culture in general are getting some attention. There are multiple films and TV shows streaming at the moment that are interested in what we do. Here are some gems I think you should check out if you haven't, along with where you can see them!
Marwencol (Fandor and Amazon)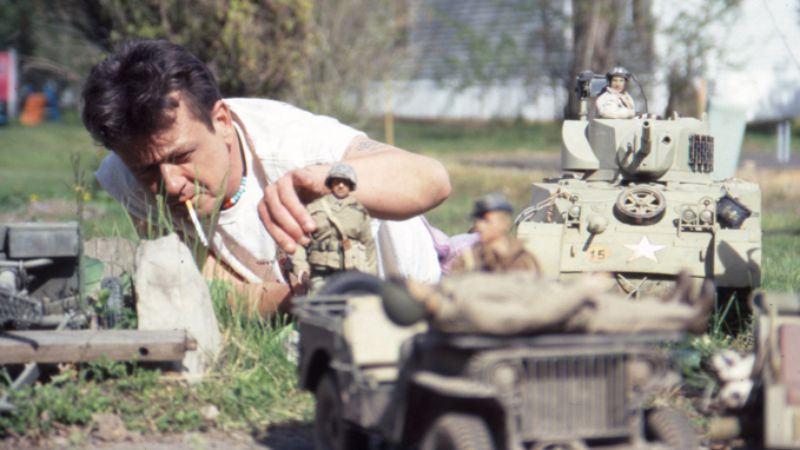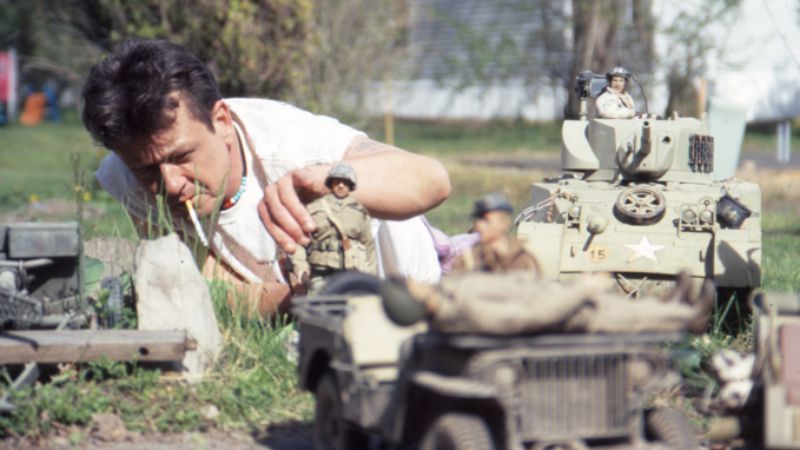 Marwencol is the 2010 documentary that inspired Zemeckis to adapt (and dramatize) Hogancamp's story. I'll admit that I haven't yet seen it, but I hope to remedy that soon! The film received widespread critical acclaim. and you can check it out by getting a free trial for Fandor. It's accessible on Amazon as well.
The Toys That Made Us (Netflix)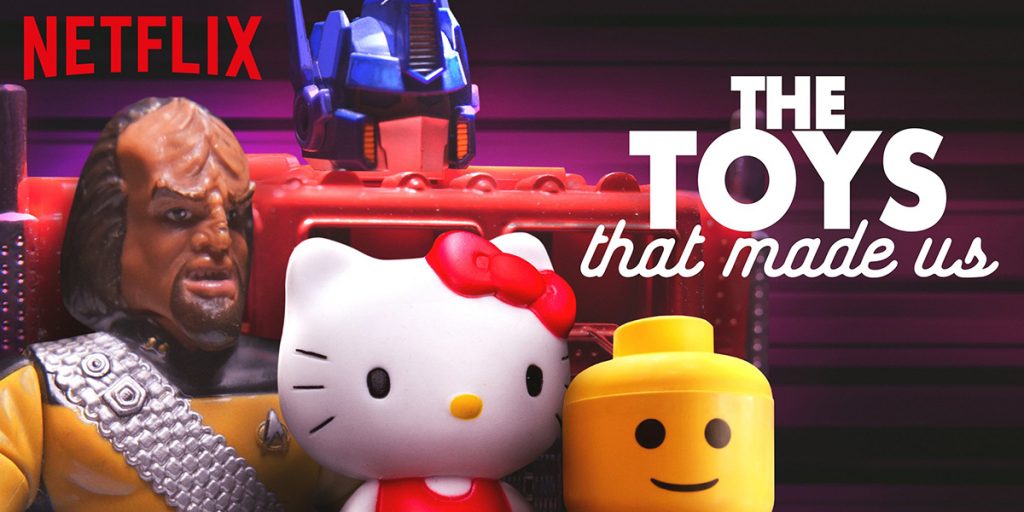 It's well documented that we're big fans of the Netflix series The Toys That Made Us. Check out Shelly's review of the first season and my interview podcast with the series' creator Brian Volk-Weiss if you missed them! The show examines the history of some of the world's biggest toy brands, like LEGO, Star Wars, Transformers, He-Man and Barbie. It's told with a lot of heart and humor, and packed full of great interviews with the people who were actually there creating these toys. 8 episodes are out now across two seasons, with a third season on the way! Check it out on Netflix.
LEGO House: Home of the Brick (Netflix)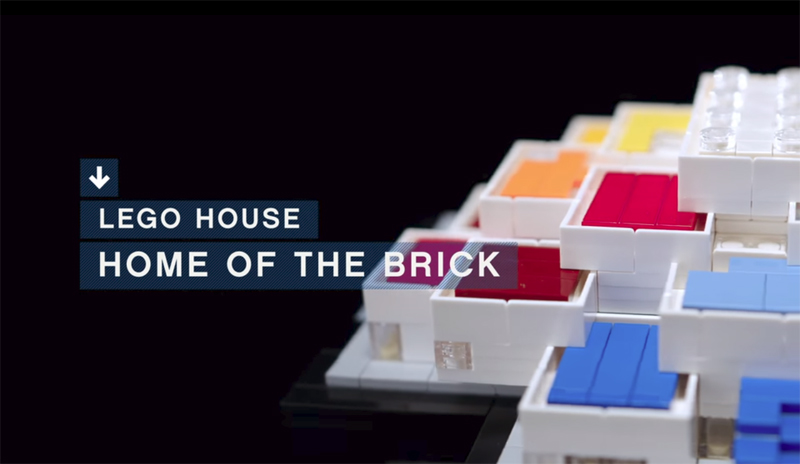 You've of course heard of the LEGO House, the amazing new LEGO HQ in Billund, Denmark. Shelly and a few other toy photography friends were lucky enough to attend the opening last year (I'm still completely jealous). A new documentary premiered last month on Netflix showing a behind-the-scenes look at the creation of the house. It's a short 47 minutes, and doesn't go into as much detail as I'd have liked, but it's a fun watch and showcases just how magical the building – and the message behind its existence – truly are.
A Grand Night In: The Story of Aardman (Netflix)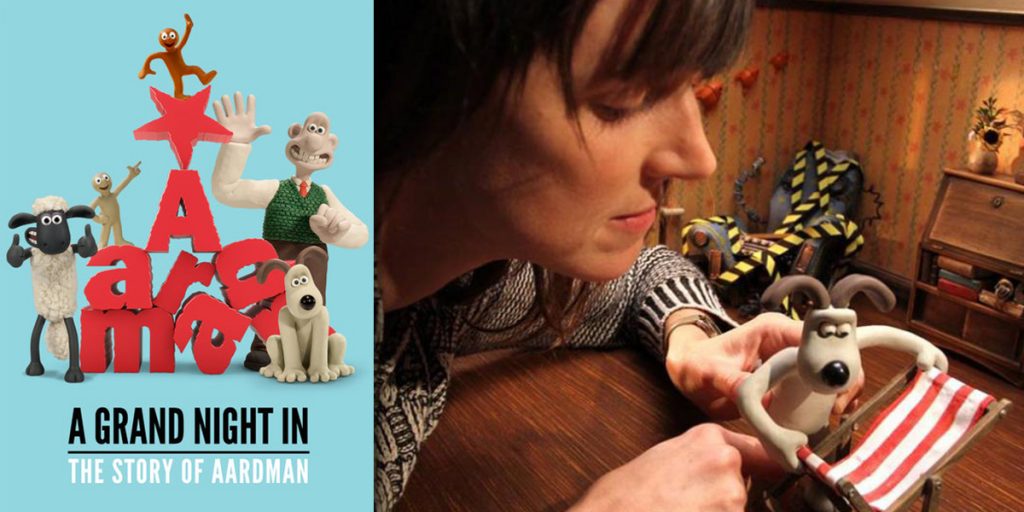 If you're a toy photographer, you're likely already a fan of Aardman Animation, the company behind the famous claymation duo, Wallace and Gromit. The 2015 documentary, A Grand Night In: The Story of Aardman is also short, clocking in at 59 minutes, but it offers an amazing look behind the scenes at the titular animation studio. Even if making-of documentaries aren't your thing, perhaps there are tips to be learned about photography from these masters! Check it out on Netflix.
Tiny Shoulders: Rethinking Barbie (Hulu)
The Toys That Made Us did a great job of exploring the history of the Barbie doll, its impact on feminism, and controversial representation of women. But there's only so much you can do in a 30 minute TV episode. That's where Hulu's new original documentary, Tiny Shoulders: Rethinking Barbie comes in. The movie also explores Barbie's history, but pays closer attention to its future and recent evolution. Not toy photography related, per se, but still interesting for we toy lovers! Watch it on Hulu.
Making Fun: The Story of Funko (Netflix)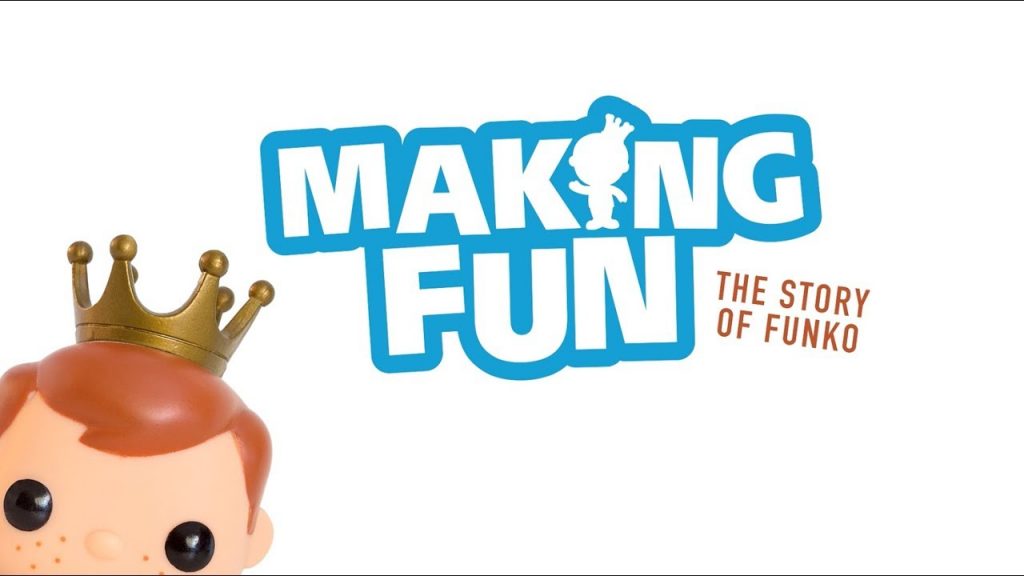 What I love about the new documentary Making Fun: The Story of Funko is that it spends just as much time focusing on Funko's fans "funatics" as it does its creators. There's even a brief section about photography! Funko started as a small operation run by a few friends, and in the years since has become one of the most popular modern toy lines. You seriously can't go anywhere toys are sold without seeing walls of Funko POPS! This movie explores the history of the toy company, the genesis of the POPS! figures, and the fans around the globe who can't get enough of them. I'll admit that I've always been a bit cynical toward the brand, but it was unwarranted. Like the LEGO House documentary, Making Fun is packed full of heart and shows that the people behind these companies really do love toys as much as we do. Watch on Netflix.
Seattle Toy Safari (Coming Soon?)
This is not some official announcement or anything, but Leila's documentary about our 2016 Seattle Toy Safari is a real thing that you may someday be able to stream! We had a premiere screening at the Oregon Toy Photo Safari, and it was a resounding success. We were all blown away by what Leila had made. What impressed me the most about it was how it not only chronicled a fun photography-filled weekend, but told the story about why we do what we do, and shed some light on our incredible hobby.
I think it's something that will play well with audiences who aren't toy photographers. I don't know when it'll be available to see, as I know that Shelly and Leila are considering submitting it to some festivals, but I hope it has a big future ahead of it! Watch the teaser trailer on Vimeo.
Well, there we have it! Just a few things worth streaming if you want to watch something that's devoted to toy and toy photography culture. Have you seen any of these movies or TV shows? I'd love to hear your thoughts in the comments below. There are likely many works out there that I may have missed, so please sound off with your recommendations as well!
-James
If you've made it this far, come continue the discussion over at our G+ community! While you're at it, subscribe to our weekly email round up so that you never miss a post, and subscribe to our podcast!