I was 5 years old. Begging my Mum to take me and my brother to our local game store to buy the Link figure from Ocarina of Time. I remember being so worried they would be sold out. It's a nerve wracking feeling to a kid, haha! I remember seeing him hanging on one of the kiosks… There were only two left. One for me, and one for my brother. I was so damn excited that even years later I still remember that feeling. That's where it started for me.
My photography is definitely an extension of myself. It's deeply personal. I pour myself into every shot I take. From those nights long ago, to the memories I'm creating now with friends and loved ones. They all mold and shape the way I see my work.
2014
When I first started shooting back in 2014 the toy photography community was really small. I honestly didn't even really know what I was doing. But, I had always set up my figures in my room doing scenes from the games. I recreated those memories from playing games with my brothers. So, in turn toy photography came naturally. It started small at first. My page slowly grew. My husband and I would go to the woods by where we lived to take pictures. Trying to change the scenery in the photos. That's when something clicked.
I started taking more and more photos outside. Finding the perfect scenery. Spending many minutes on setups. Just to nab the perfect picture. My following grew even more. Then the winter of 2015 I got an opportunity that seemed to kick everything else into motion.
Louise Blain, a writer for Games Master magazine, reached out to me and wanted to have me in their community feature towards the end of the magazine. I was honored. Of course I did the interview. I actually sent all my responses Christmas Eve night. I couldn't imagine receiving a better Christmas present. That was until New Years and the following year came along.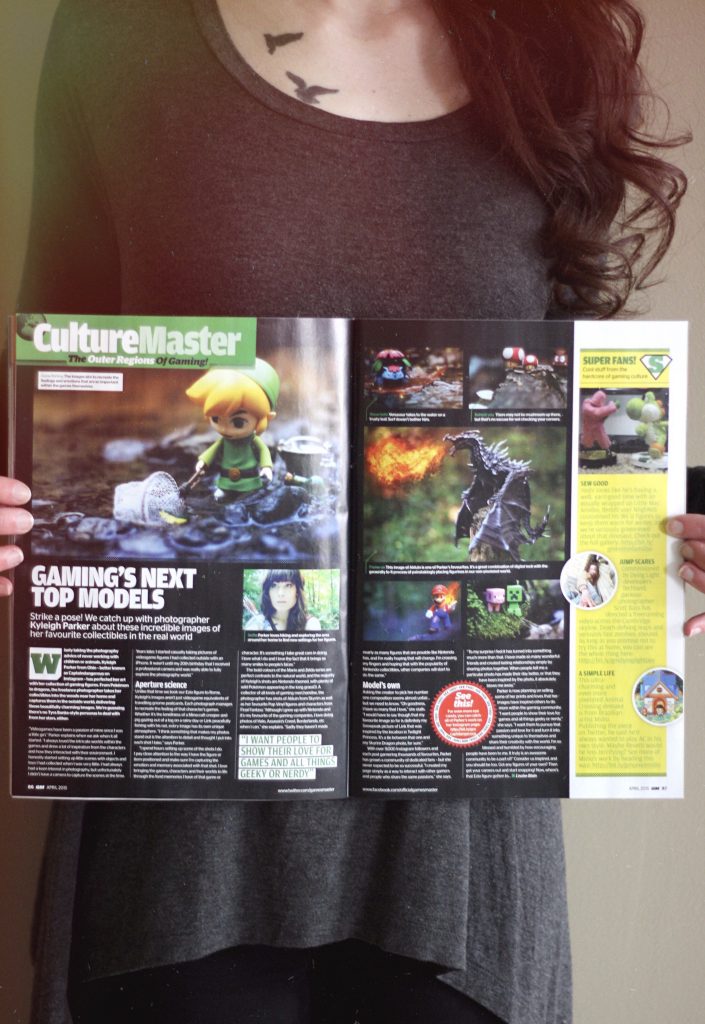 2016
At the turn of the year, Nintendo wanted to repost my New Years picture. Which of course I said yes!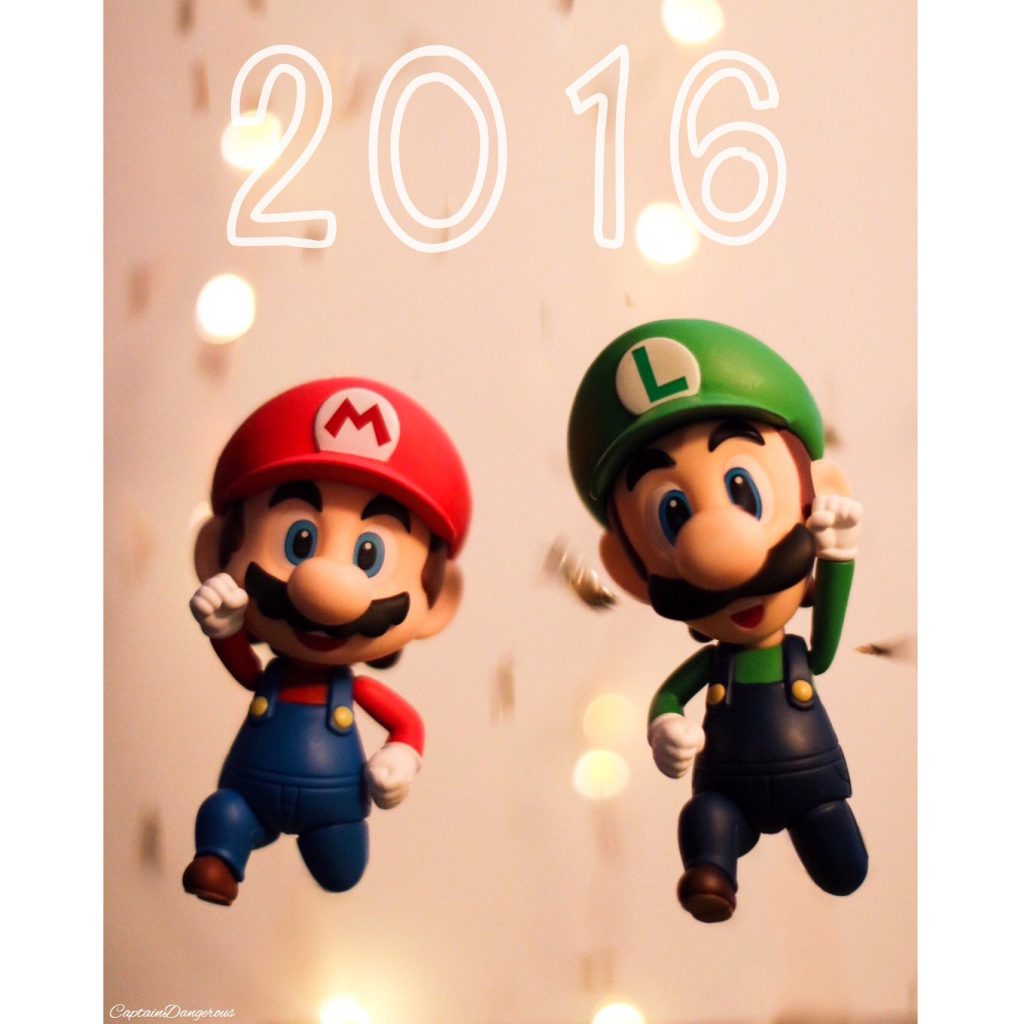 Then it was a whirlwind. I took a few pictures for the twilight princess amiibo, then they offered me the ambassador position, then I was invited to E3. Going to E3 solidified every reason I do what I do.
Seeing hundreds of people smiling, enjoying video games. Talking with others about their favorite levels or developers. What they hope to see next in the sequel. The passion that exists at E3 is exactly why I have never given up on taking these pictures.
It's been hard, I've been in many tough situations. I've felt like it wasn't worth it anymore. I've suffered and still struggle with severe depression and anxiety. I've been in some very dark places in my life and it's been hard to push through and continue on when nothing feels like it's working. Then, I think about E3, I think about the people and the many, many friends who care about me. All the people I want to reach, to give them a sliver of the happiness I had all those years ago playing video games with my brothers. Those are the reasons I take pictures.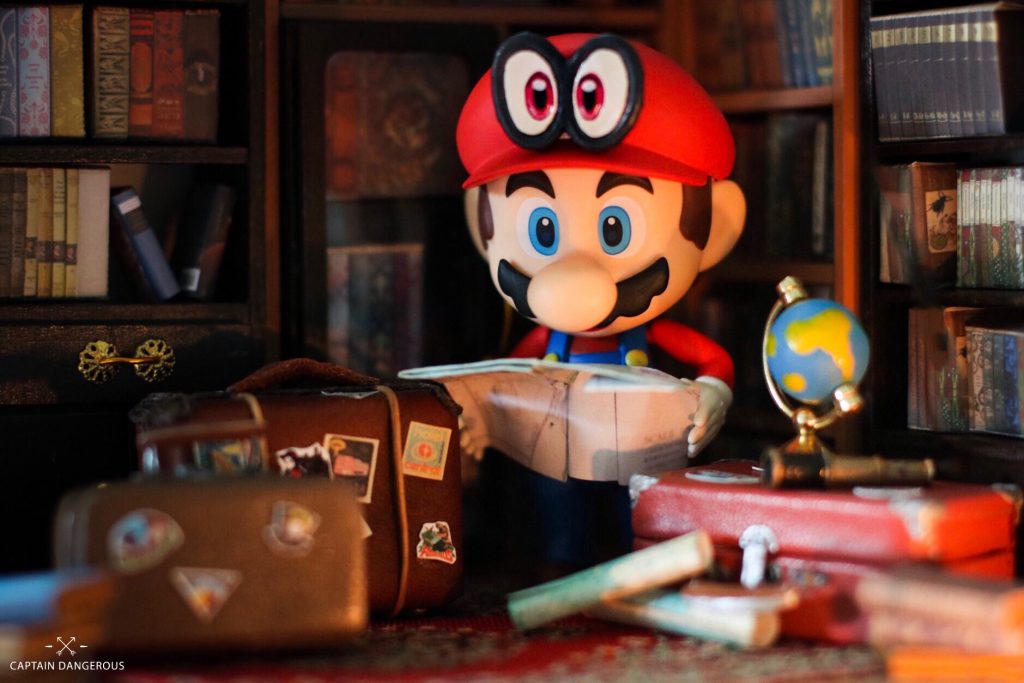 Today
I want to do my best to bring happiness into this world. I want to bring a smile to someone who hasn't had one in far too long. I take photos of toys because it makes people happy. We live in a dark world sometimes, and if a photo I take can bring even a small smile to someone's face… Then that's enough for me.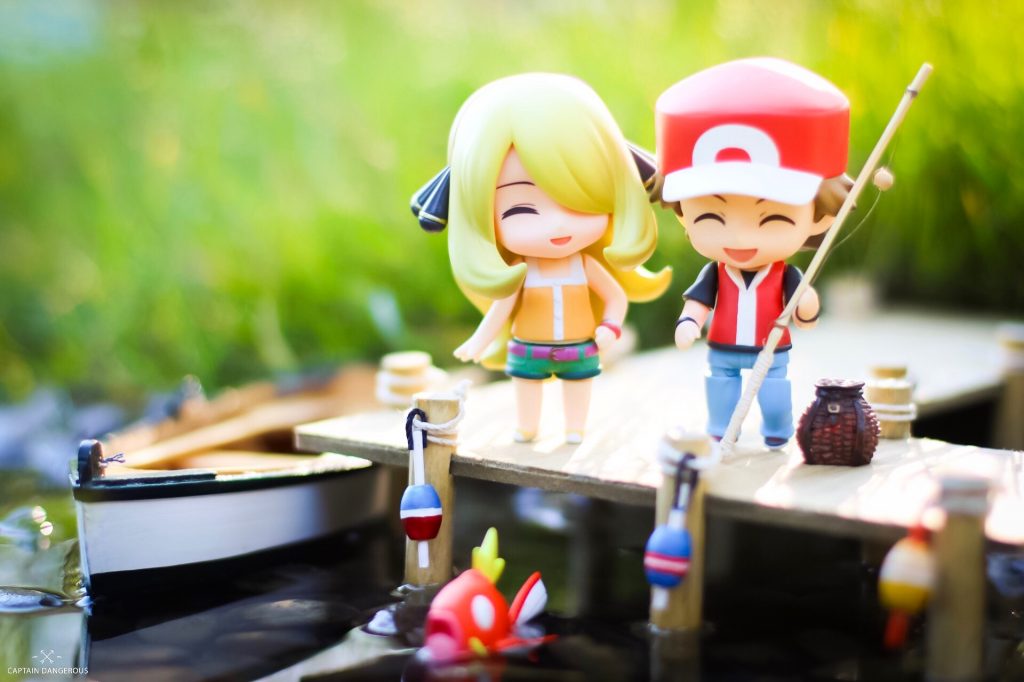 There is something in toys that elicits a reaction in people. It's that warm feeling you got as a kid when you woke up on Christmas morning. It's that feeling when you visit a special place that holds dear memories. You smile. You hold onto that memory. And you are reminded to never forget what it was like to be a kid.
Ky – (@CaptainDangerous)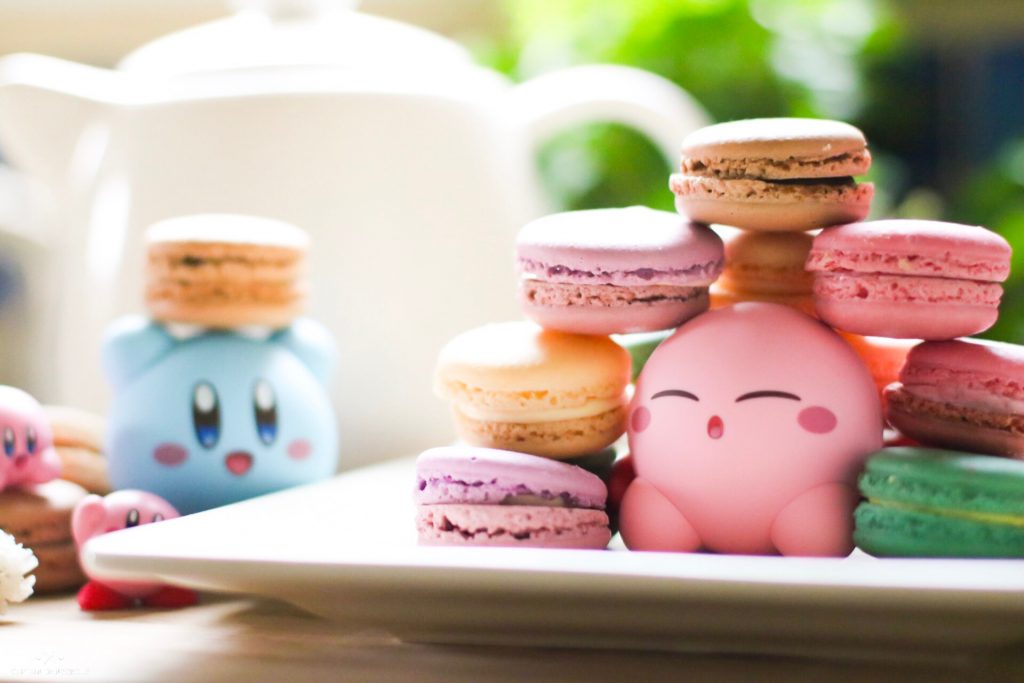 If you would like to learn more about Ky, check out this interview she gave on the Nintendo Minute.