On this week's episode of the podcast, Kristina and I reunite to discuss the theme of "Choices."
As always, Kristina and I had a great time critiquing each other's photographs. This time around, our conversation revolved around not only the idea of choice, but of destiny and going against our programming. We also spent a great bit of time talking about the importance of light, and the Star Wars novel Lost Stars written by Claudia Gray.
The podcast is live now at the usual places, and of course you can listen to it – and follow along with our photos! – right here on the blog.
My Image
My image was inspired by the themes of The Iron Giant, especially the quote, "You are who you choose to be." Kristina went even deeper into the ideas presented here, and brought up questions about not only a robot's programming, but global politics.
Kristina's Image
Kristina's dreamy image brings into question the reality of a Stormtrooper's life. Do the white armored Imperials actually have free will? Or is their destiny to simply serve the Empire?
Guest Submissions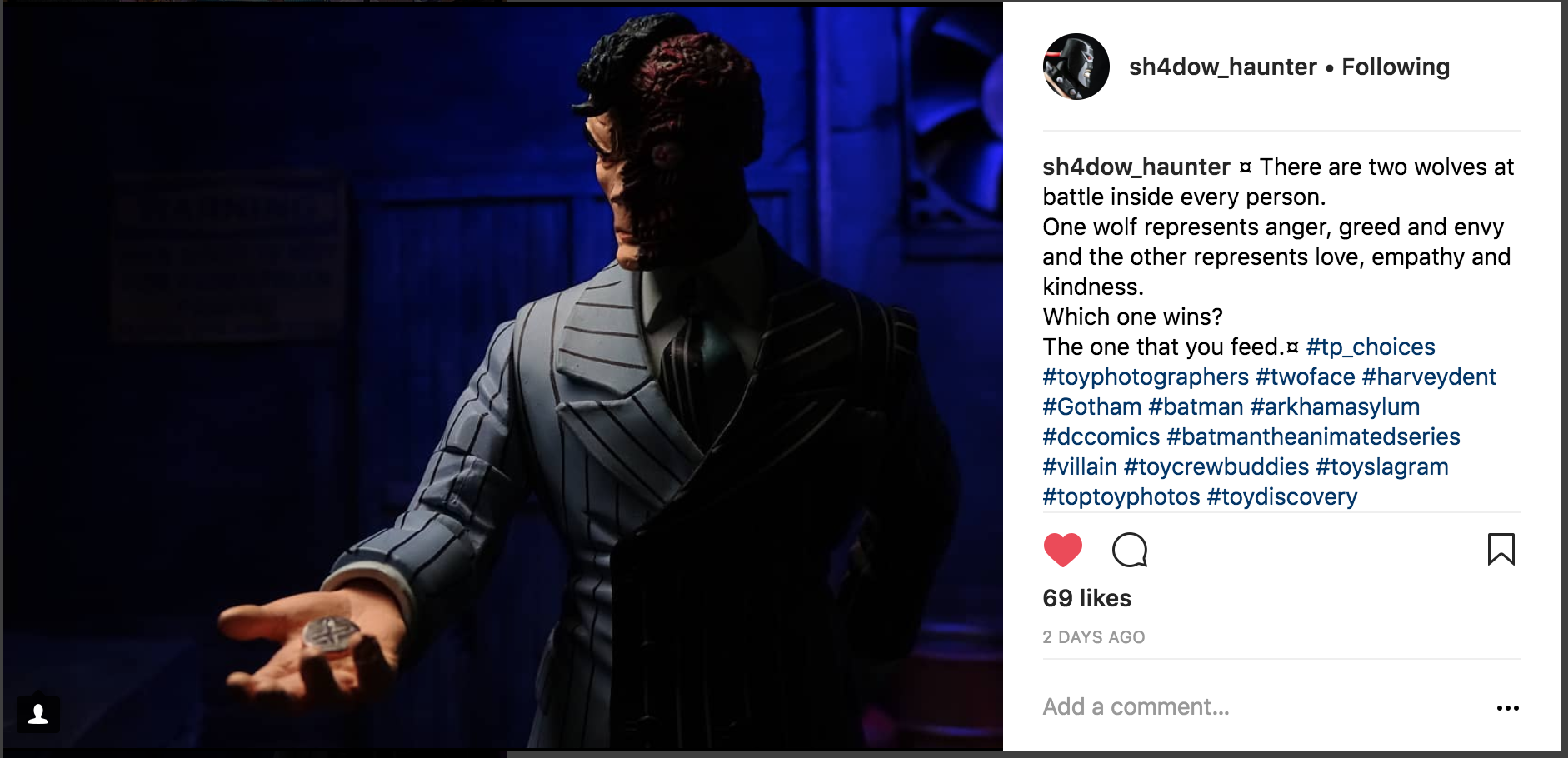 We discussed one guest submission this week, from @sh4dow_haunter. I especially like the accompanying caption, which reads: "There are two wolves at battle inside every person. One wolf represents anger, greed and envy and the other represents love, empathy and kindness. Which one wins? The one that you feed."
A few others gave their interpretations as well, which you can check out below.
As always, thank you so much for listening! As Kristina and I confess at the beginning of this episode, we were a bit nervous about other people enjoying these themed episodes as much as we do. Your continued support and kind words tell us that we shouldn't be worried!
Until next time, sound off with your interpretation of the Choices theme, and how you felt about ours, in the comments!
-James
If you've made it this far, come continue the discussion over at our G+ community! While you're at it, subscribe to our weekly email round up so that you never miss a post, and subscribe to the podcast!