Stories: the winners is where we celebrate our favorite submissions to the February photo challenge.
Literature is an important source of inspiration to toy photographers. This past months G+ Community contest showed how much literature can inspire our creativity. The theme was chosen by G+ moderator Julie Blair, who rightly pointed out that "literature [is] that bright beacon that can carry us through dark times, make us laugh or cry, and place us into the lives and times of others."
The unread story is not a story; it is little black marks on wood pulp. The reader, reading it, makes it live: a live thing, a story.

-Ursula K Le Guin, Dancing at the Edge of the World: Thoughts on Words, Women, and Places
As always choosing a winner was difficult. Our panel of judges based their choices not only on technical merit, but how effectively the photographer interpreted the story they had chosen.
The Winner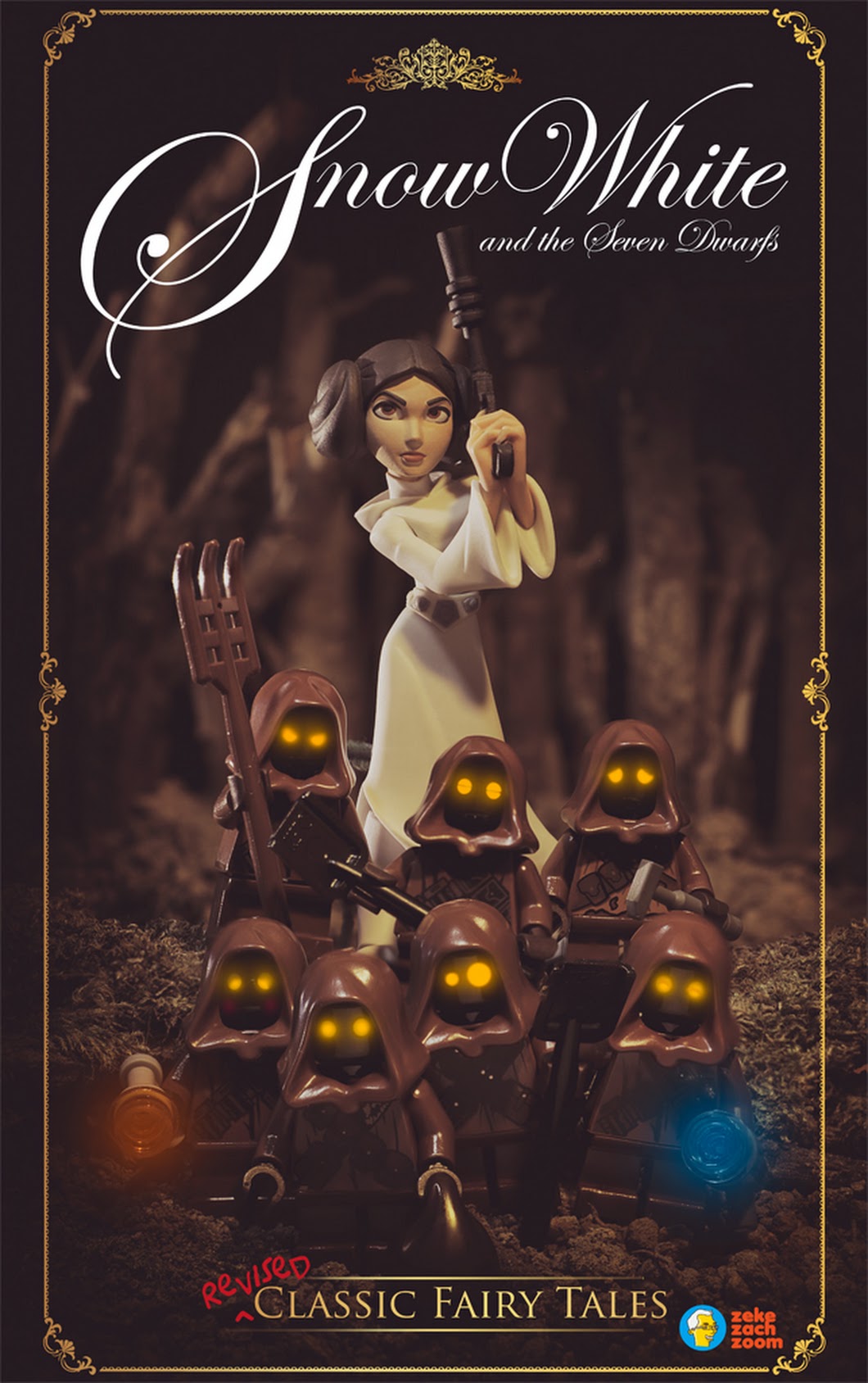 There is no doubt that Sunny (Ang Cheng Ann) was inspired by this challenge. While we were impressed by the sheer volume of his output (nine entires!), his "Revised Classic Fairy Tales" kept us all in stitches. We never knew which classic fairy tale or Shakespearean drama he would skew next.  He mixed his toys styles, genres and scales to create images that creatively spoofed the originals. These fairy tale send ups are so clever it wouldn't surprise me if someone took these ideas and created entire books from them.
Runner Ups

This simple reproduction of The Little Prince by Elena Kravchencko stole our hearts. Who hasn't been inspired by this classic novella? By including the Rocket Boy from a recent LEGO collectible minifigure release only reinforced the idea of the Little Prince as the intrepid explorer.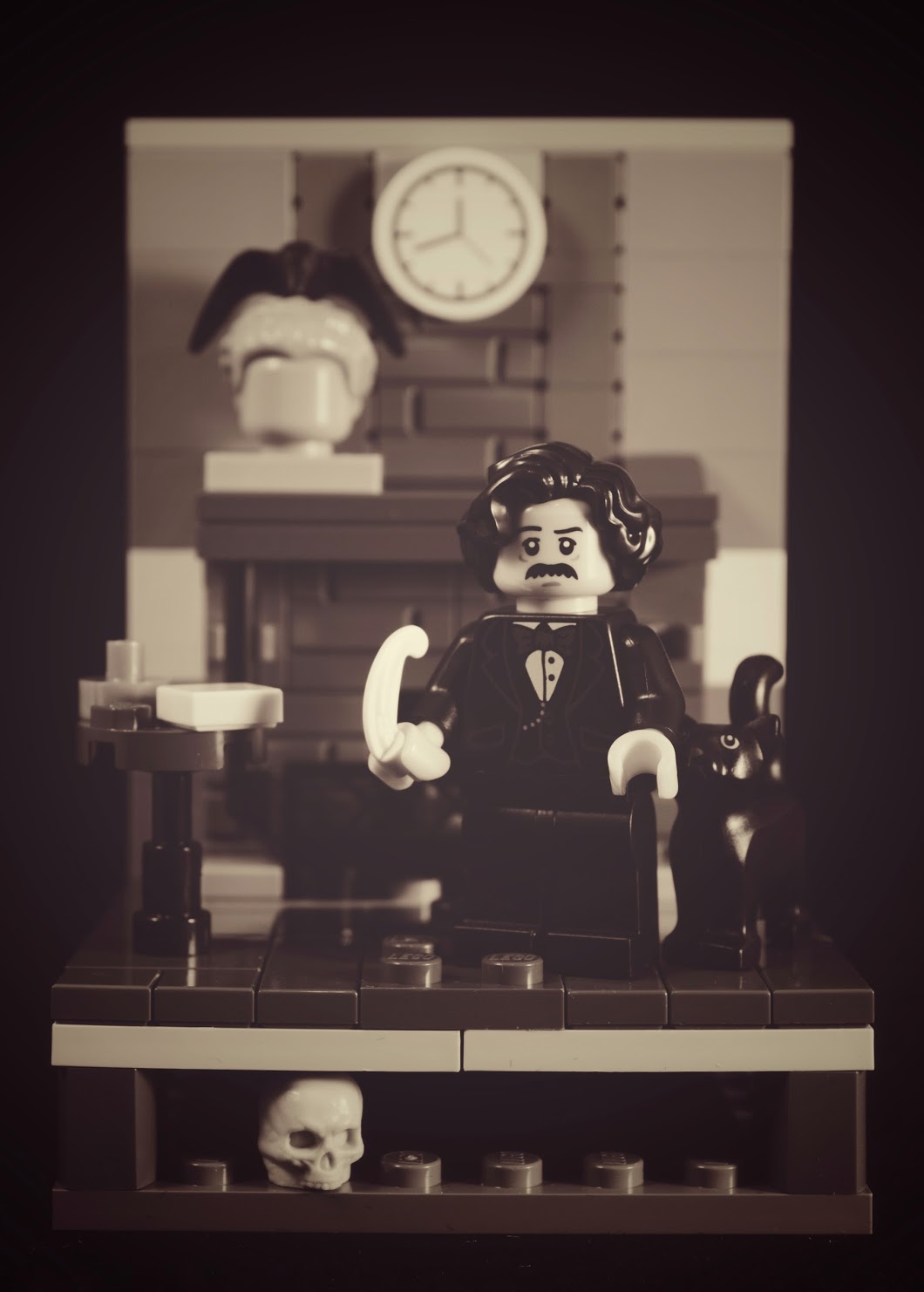 Edgar Allen Poe was a recurring influence during the challenge. We saw several interpretations and references to Poes' classics like the Tell Tale Heart and The Raven. But this mini build by Mike Harvey really captured the spirit of Poe. By editing the image in black and white he reinforced both the time period the poem originates from as well as the macabre nature of Poe's stories.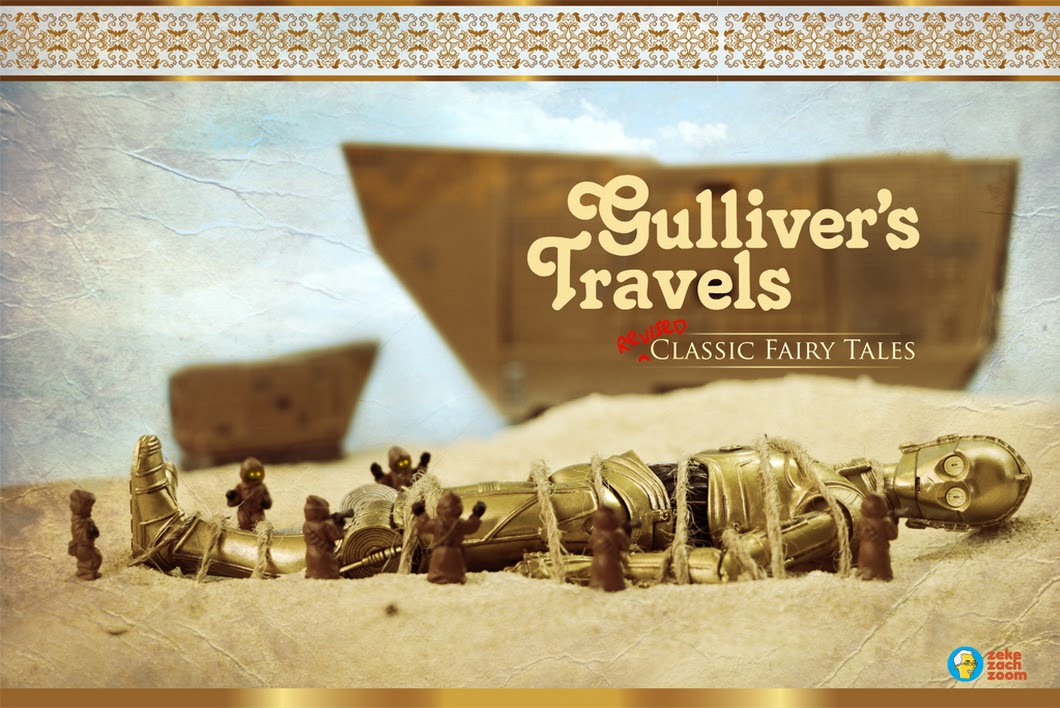 With so many entries contributed by Sunny, we had a hard time choosing our favorite. So here's another classic tale reinterpreted by the master of the fairy tale mashups.
More inspiring photos
As you can see from the range of images and books referenced, stories have a profound effect on our creativity. We want to thank everyone who entered our contest in February. I had a great time learning about the stories that inspire you!
Inspiring Photos from the Moderating team
Once again the moderators created amazing images for our February contest. We love these challenges as much as our community and it shows in the quality of the work created every month. I'm looking forward to seeing what everyone creates for the next challenge!
UP Next
March is upon us and a new challenge has already been introduced by Tomasz Lasek.
"tick, tock, tick, tock, tick, tock ;brrring, diiiing, brzzzing, ding, dong, brrrring!"
Everyone knows this iconic intro of Pink Floyd's "Time".
Time, fourth dimension, one of the greatest mysteries of the Universe.
Try to catch this mystery, show your meaning of time.
You can do it three times till the end of the month. And we have a prize for the winner!
Don't hesitate! The clock starts ticking!

tick, tock, tick, tock…
Are you up for the challenge?
~ Shelly
Are you looking for a change of pace? Has Instagram got you down? Are you thinking about trying a different social media network? Why not give G+ a try? We have a great community and a platform that supports toy photography. Why start from scratch on the latest social media craze when you can join an amazing community ready to welcome and support you – Google, G+ and the Toy Photography Community.