My nieces and nephews are very excited about the new Teenage Mutant Ninja Turtles Mutant Mayhem Movie, so when I took them to the beach to go skimboarding we also had some fun with the Teenage Mutant Ninja Turtle Michaelangelo and a 3D-printed surfboard. I have been wanting to do this with a toy for a while now, but did want to risk losing the toy in the waves. Since this TMNT is only $9.99 I figure it is worth a shot and I did not lose it.
This toy photoshoot was a lot of fun. More or less, one of my friends and I took turns trying to make Michaelangelo surf and capturing photos. We simply used an old coat hanger to move Mikley around and some adhesive to keep him on the board.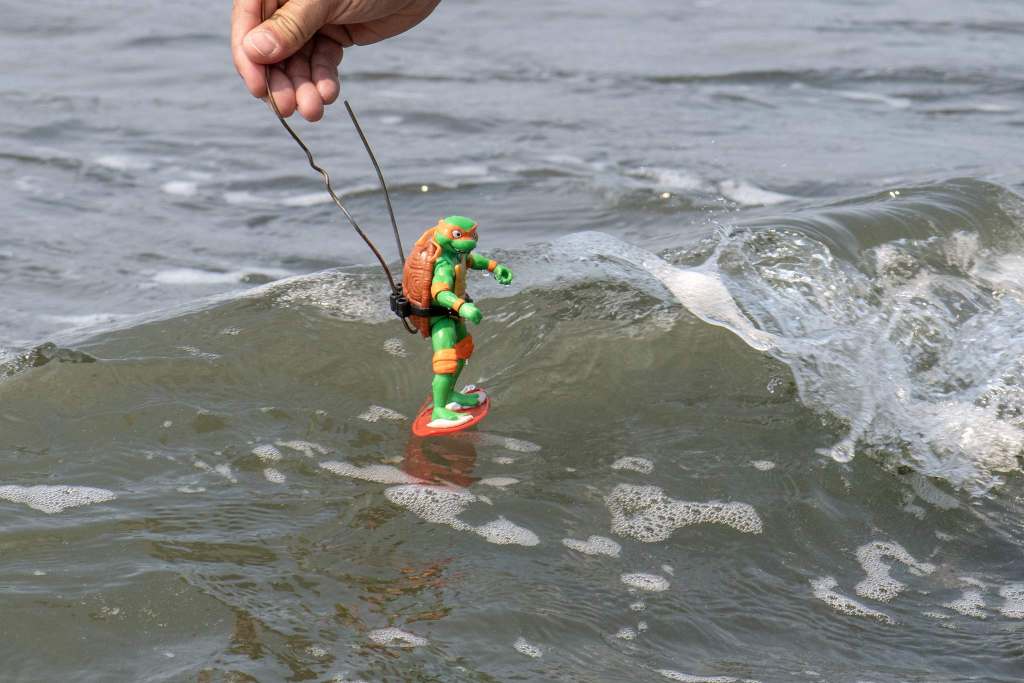 A bulk of the post-production work was removing the hand, coat hanger and using the clone stamp to remove the adhesives on the board.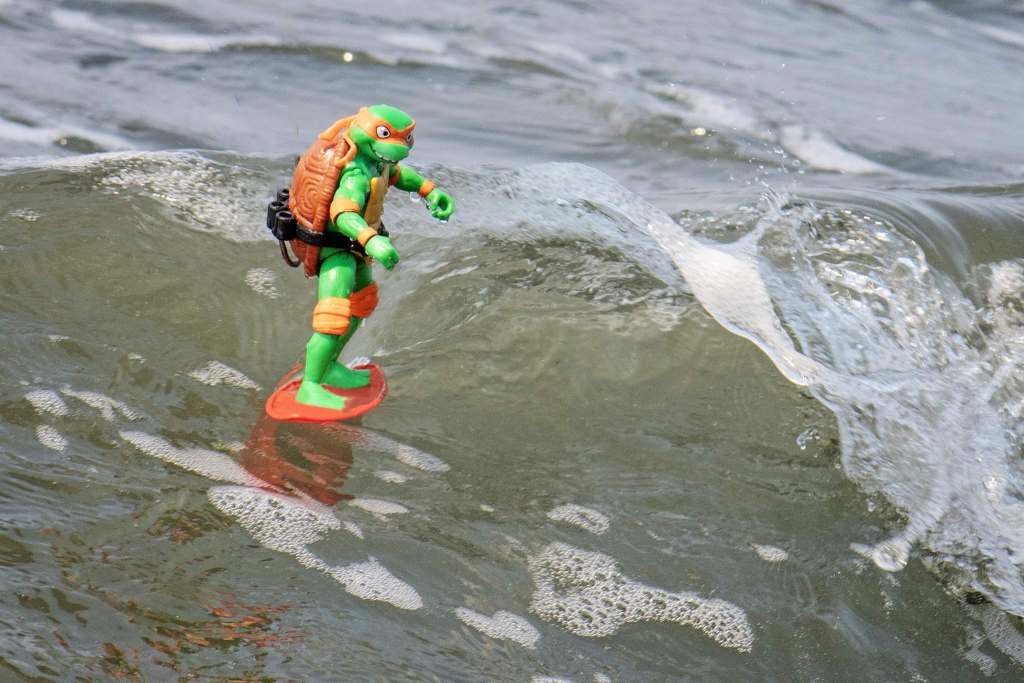 In a few photos, I also added a bit of spray coming off the board.
This was a great summer activity that will make kids want to hang out with you and also leave people on the beach wondering what the heck are those crazy people doing in the waves. LOL.
I also taught my niece how to skimboard a bit at the beach. That combined with ninja turtle toys should keep me in the top ranking for cool uncle in my family.
More Teenage Mutant Ninja Turtle Toy Photography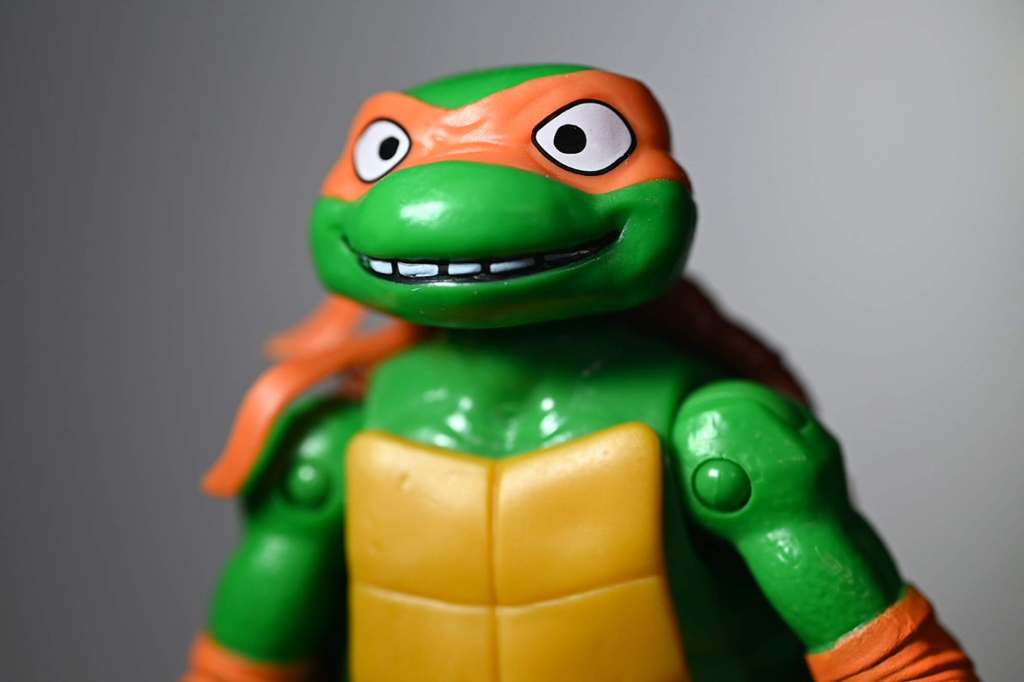 I also have updated our Teenage Mutant Ninja Turtle Toy Photography page with new action figures and photos you can see HERE. I would also love to see other peoples' TMNT toy photography, so please make sure to tag your ninja turtle photos with #TP_TMNT.