The much-anticipated sequel to Black Panther, Black Panther: Wakanda Forever, will be in theaters soon. With the passing of Chadwick Boseman there are a lot of questions up in the air as to who will play Black Panther and it is already known they will not recast T'Challa or use a digital double. The movie will also introduce new characters like Namor, also known as the Sub-Mariner, and Ironheart. We do know that Queen Ramonda, Shuri, M'Baku, Okoye, and the Dora Milaje will fight to protect their nation from intervening world powers in the wake of King T'Challa's death. As the Wakandans strive to embrace their next chapter, the heroes must band together with Nakia and Everett Ross to forge a new path for their beloved kingdom.
In celebration of the new movie, we captured some photos and sourced some from socials for a Black Panther: Wakanda Forever Toy Photography post.
"In times of crisis, the wise build bridges while the foolish build barriers." T'Challa
For me, T'Challa and the Black Panther embodies key elements of what it means to be a good king and good leader – one who is both filled with wisdom and courage. The quote above from the movie is a well known one now and it speaks the truth of encouraging unity in times of challenges, something I'm sure many of us can relate to in the light of events in recent years.
I tried to capture those 2 elements in this image. T'Challa has a fist in one hand to represent "courage" and a book in the other for "wisdom." The Marvel Cinematic Universe may be fictitious but the values it share are certainly applicable to the real world.
I call this image Whitewater Wakanda because I want to imagine T'Challa relaxing in Wakanda instead of fighting villains. I loved the original movie; it's my favorite Marvel movie for so many reasons. And while I know no one will be able to replace Chadwick Boseman (what a presence!!) I look forward to more stories from the land of Wakanda.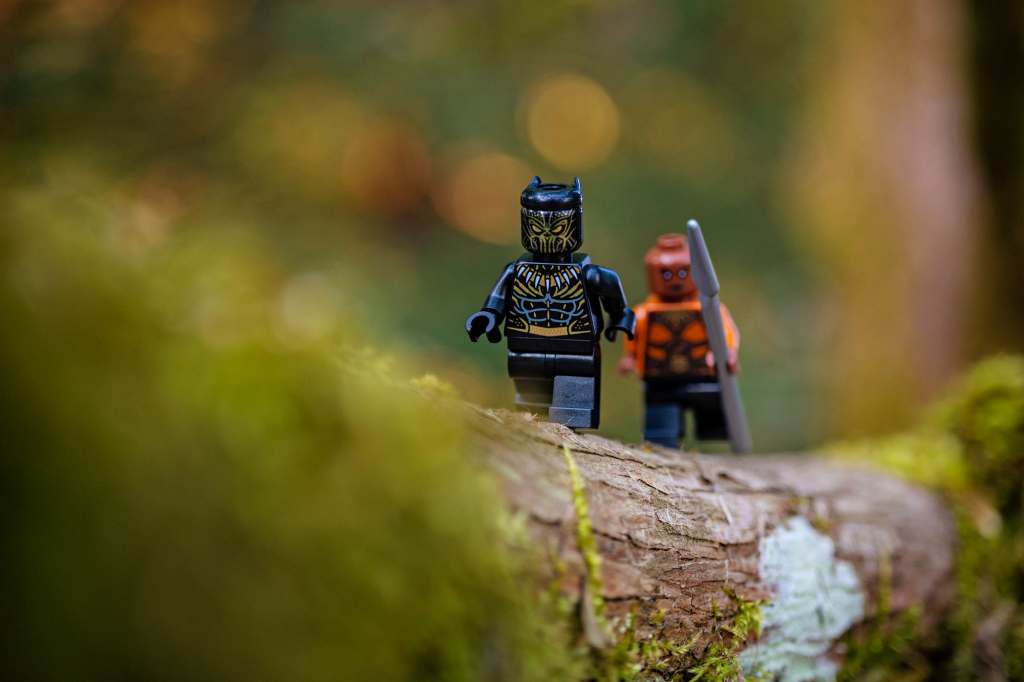 I am excited to see what happens with Wakanda Forever and am still sad about the passing of Chadwick Boseman since he fit the role so well. I know it's a long shot, but I hope Michael B Jordan returns in some sort of multiverse craziness to play the Black Panther. I would not bet money on it though.
My second chouce to be Black Panther would be Okoye, General of the Dora Milaje. She is such an underrated character in my opinion.
Oliver Peterson aka @oilversess also did a Tribute to 'Black Panther' Star Chadwick Boseman with more amazing photos from the community.
Checkout some more photos from Instagram and make sure to use the tag #TP_blackpanther for a chance to get featured!