My name is Chris Whitlow (@cawhitlow) and I live just outside Portland, Oregon in the United States. I've been doing art in some form or another my entire life but mostly as a hobby. I'm a parole and probation officer so the only art I do at work is relegated to the doodles and sketches in the margins of my notes. I've always taken photos and dabbled in videography but I didn't really get into photography until about 10 years ago.
In 2012, my wife bought me my first DSLR and I immediately took a deep dive into landscape photography, night sky photography, time-lapse photography, long-exposure light painting and other aspects of experimental photography, eventually ending up in toy and miniature photography.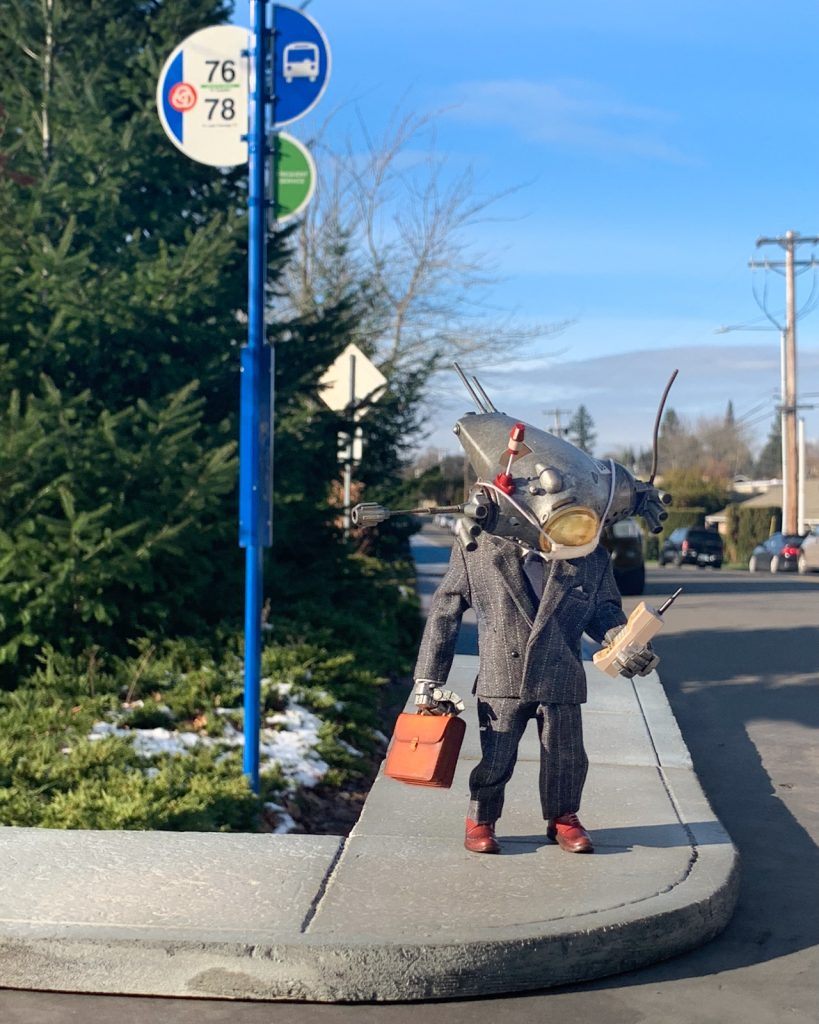 What attracts you to this hobby?
In 2020 I decided I wanted my photos to have more story-telling elements and toy photography seemed like a good vehicle for that. Like so many others, the global pandemic was a big driving force in my crossover into toy photography. All that time shuttered into our home afforded me the time to work on building models, painting miniatures and making dioramas for my photos.
What attracts me most to this hobby is the boundless creativity of toy photographers. With just a couple of figures and some household props, you can make a dynamic, action-packed photo that looks like it could be a screen shot from a blockbuster movie, all shot using practical effects in your own living room.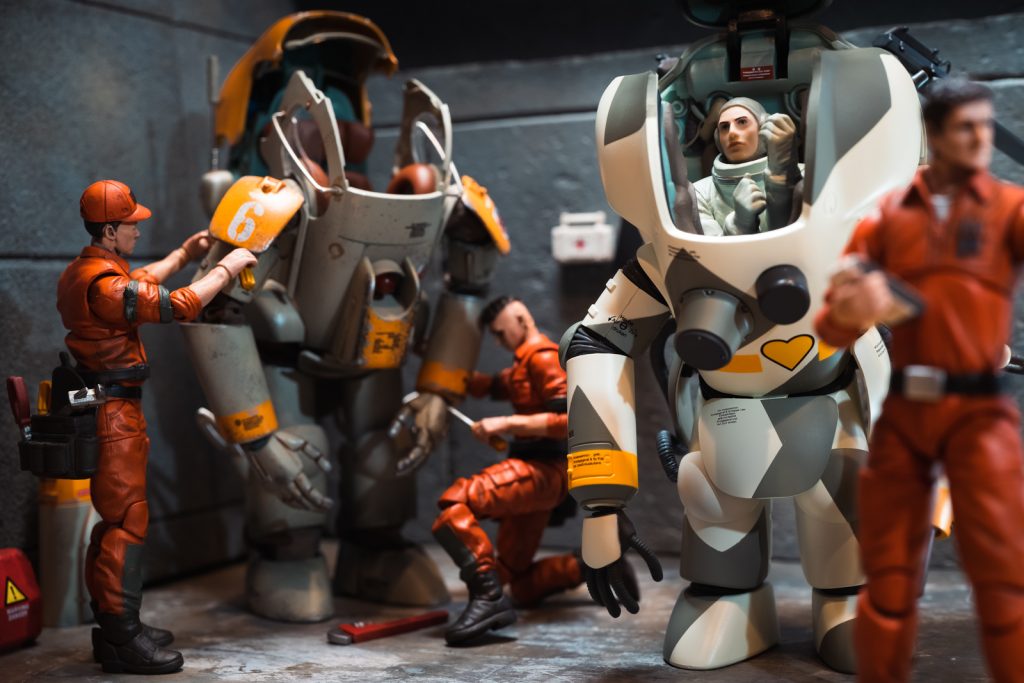 Toy photography can present some unique challenges. Tell us about some of your more memorable ones and how you have overcome them.
One of the features of my toy photography is my use of forced perspective to make the toys appear life size as they blend into real outdoor environments.  That in and of itself has been an ongoing challenge that I am constantly learning from. Early on I went looking for information on the web on how to create cinematic forced perspective photographs but mostly found images of tourists holding up the Leaning Tower of Pisa, pinching the top of the Eiffel Tower or giant people stepping on smaller people on the Bonneville Salt Flats. Mostly visual gags that weren't very helpful for the look I was trying to achieve.
I eventually discovered the work of the late Michael Paul Smith. He used forced perspective photography with 1:24 scale toy cars and handmade buildings in outdoor settings to create these beautiful nostalgic photos set in a fictional town he called Elgin Park. His forced perspective shots were so good you couldn't tell that you were looking at small model cars. I knew I wanted to shoot like him, but instead of old Studebakers and Fords I wanted my scenes to be populated with dinosaurs, bigfoots and giant robots. Thankfully he posted several shots of his set-ups giving me more insight on how to improve my technique.
One of the reasons I like to post my behind the scenes videos is due to the lack of information out there on forced perspective in toy photography.  I think that is largely due to the popularity of compositing images in Photoshop to get the same result. There doesn't seem to be much demand for figuring out how to get it in-camera.
Tell us about your process in creating images from original thought to final photo image.
For almost every image I've made, there is probably an earlier version of it that I shot on my iPhone with figures and models arranged on my kitchen counter.  It's often necessary for me to compose the shot early on because forced perspective photography doesn't allow me complete freedom to adjust my composition on the fly. My foreground diorama usually only works at one particular angle and distance for it to match up with the background and the slightest variation can throw off the entire illusion. When I'm composing the final image outdoors, I will often reference that early iPhone photo.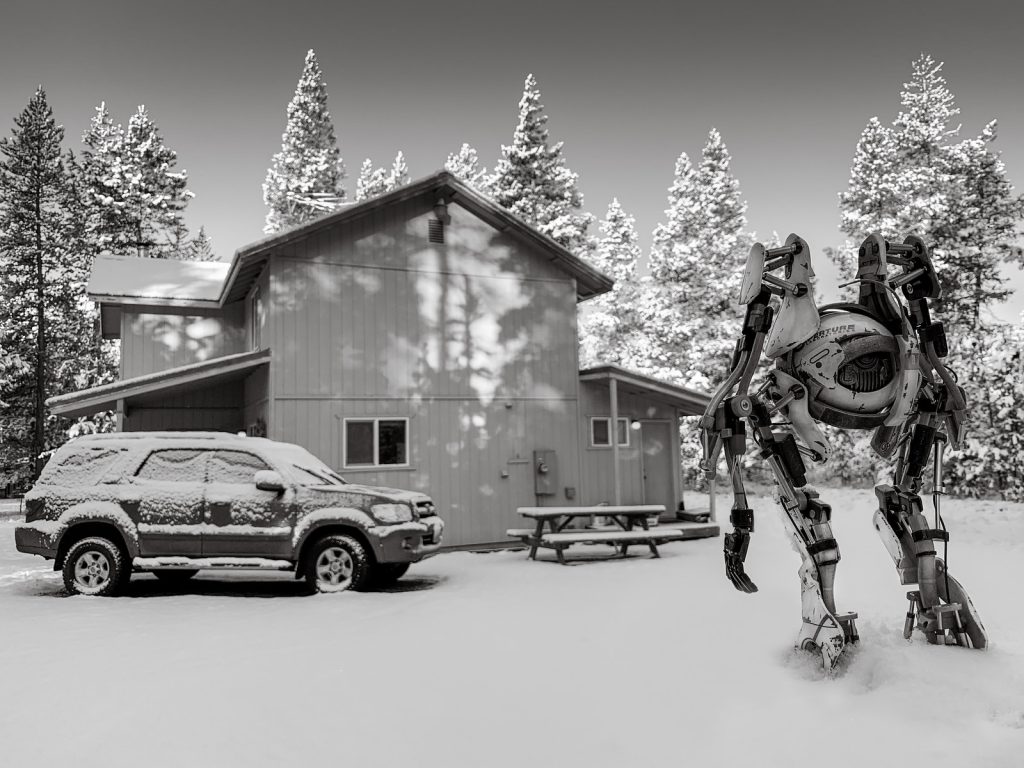 What is your current equipment set-up and why is it your favorite?
My setup usually involves at least two tripods.  One to support my camera and one to support a small platform that holds my diorama and toys.  More tripods may be involved to support Lume Cube lights if needed. I shoot mostly with my Sony A7iii and my two favorite lenses are a 50mm 2.8 macro and a 20mm 1.8. My more stealthy and nimble set-up involves only the one tripod for the diorama and shooting handheld with my iPhone. 
Tell us your favorite photography environment (indoor or outdoor) and why it is the place where you like to create your best work.
Outdoors for sure. Shifting light conditions can absolutely be a challenge but nothing beats natural sunlight when trying to make a scene that is supposed to look like it's outdoors. I'm also not particularly good at studio lighting so that is a factor as well. I actually don't mind the harsh midday sunlight that would normally bother me in landscape photography because I feel like the sharp shadows the toys cast help sell the illusion that they are larger scale.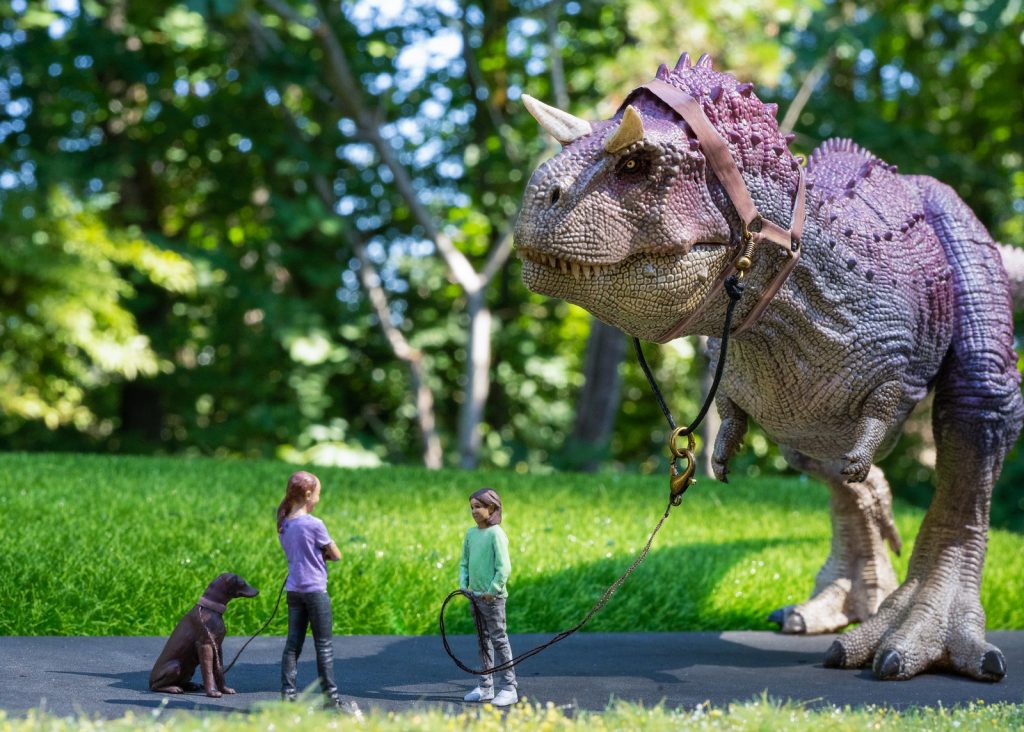 What has been your most treasured feedback?
It always makes me smile when I get feedback like, "It looks so real!" or when someone says they had no idea how I made the photo until they saw my behind the scenes shot. But I think the most treasured feedback is hearing when one of my images connects with someone in a meaningful way or that it makes them smile.
Knowing how meaningful comments make me feel, I've really been striving to be more intentional in my comments on other artists' photographs, letting them know exactly what I like about their image or how it made me feel instead of just hitting the like button and throwing some fire emojis on it.
What is your favorite toy photography-related memory?
I recently discovered an old toy photograph in a family album that I had taken in 1980 when I was 9 years old and I couldn't stop staring at it for days.  Not only was I flooded with memories of playing with the toys in the photo and remembering the sets they belonged to or the campsite where I took the photo, I was stunned by how similar in style it was to the way I shoot toy photos today. It was like finding a lost treasure.