Autumn is that time of year you either hate because you know the winter is coming (pun intended), or you love because it has a really beautiful side. The leaves are falling, you can start wearing your favorite knit hat or—drink coffee!
LEGO is also aware of this fact, it seems, because and they're bringing us the incredible GWP (gift with purchase) 40488 Coffee Cart set. This set will be automatically added to your cart in the LEGO Shop after exceeding $65. The campaign is only running from November 8–14, so there is no time to waste!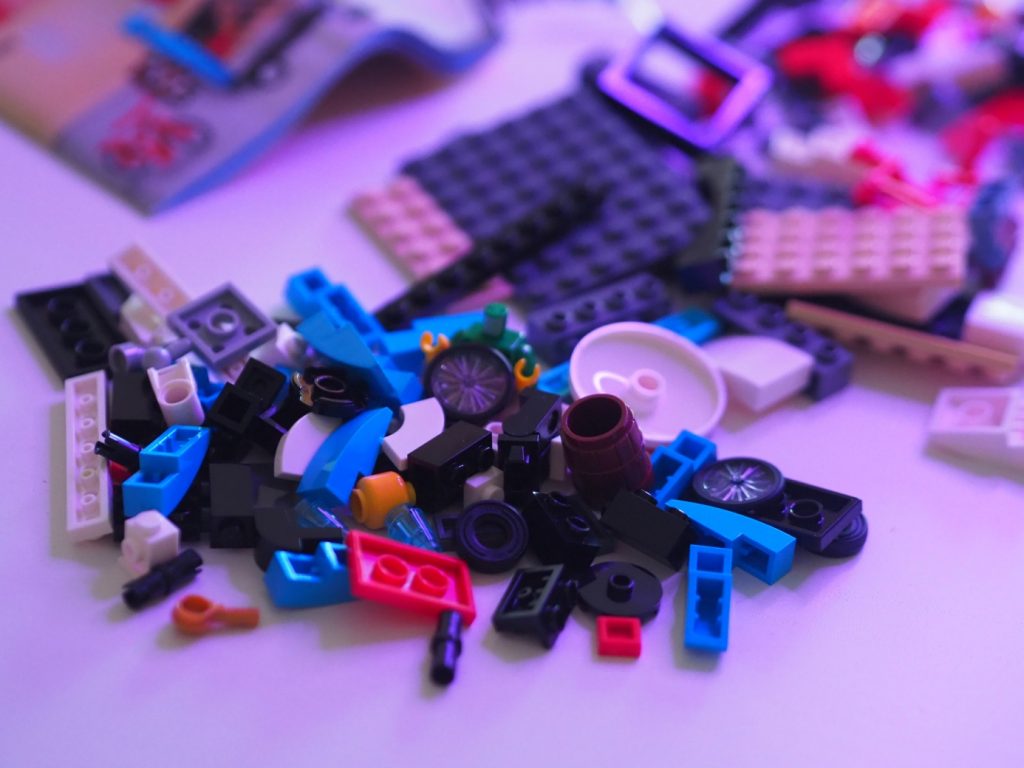 I had the pleasure of shooting this cart, and it left me with one important question: Is 40488 a must-have set?
This is, excuse me, a d*** fine coffee cart
When you get your hands on this set you can expect a short build time (it comes with 149 pieces and two minifigures), but it is so much fun! There are three bags in the box, instructions and two stickers.  
First, let's meet the stars of the show, the minifigs. We get a barista with a grey beard and a matching beanie hat, but what's really exciting are the torso and legs. He is wearing a long-sleeve shirt and jeans with a wonderful print imitating an apron.
The other minifigure is a customer. She has green jacket and white t-shirt print, and regular black legs. Her head has two facial expressions so she can either be happy or angry with how the coffee tastes! My favorite part is her purple hairpiece.
Speaking about the build itself, I must admit that the designers really created an incredibly enjoyable experience. I like the use of a brown barrel as the coffee table's base, and the colorful umbrella on top. It has a "zero-waste" ideology vibe that is so characteristic of this type of business. The cart itself was easy to assemble, but it had some interesting design techniques. The best for me was the coffee machine made with two snots, one round brick and a transparent brick cone! As I mentioned before, there are only two stickers with the menu on them, but it is really easy to stick them to the 2×4 plate.
I had two sad moments while connecting the pieces. During later stages, while placing the last part of the roof, the cart fell apart—not once, but twice! Luckily, I managed to fix it all and I could take some shots of this fun little build!
Let me take a photo
Here at the Toy Photographers blog, we take photos of, well, toys, so it is also important that this set is camera-friendly. I must say, the details will definitely help anyone behind the lens create beautiful scenes.
As I stated before, the minifigure of the customer has two facial expressions, so it already gives you something to work with. Parts such as the window or the menus are movable, so there are numerous ways to show the cart itself. I like the fact that you can let the sun (or any other light) come inside the build.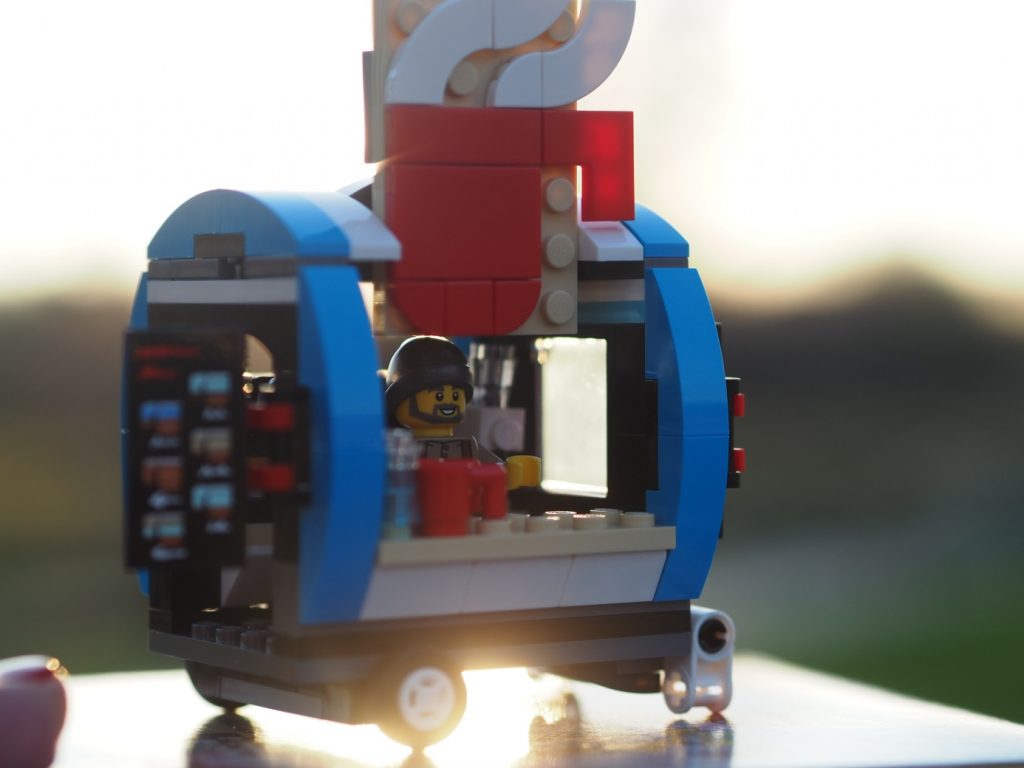 Set 40488 looks great in a photo tent, there are no problems with it, but the real beauty can be found while taking it into the open air. It has an autumnal vibe, so the scenery with leaves or a bench in the park brings an unforgettable depth. During my photo shoot, I did not encounter any difficulties and I really enjoyed the process.
Quick! Everyone to the LEGO shop!
Overall, LEGO Creator set 40488 brings us a fun time building and a construction with excellent attention to detail. The two minifigures were customized to match the vibe of the coffee cart itself. What's more, we get a little table and also a red bike. With all of these elements combined, it really feels worth it to get this GWP, especially if you are a toy photographer, because it is perfect for an autumn walk in the park with a small LEGO photo shoot.
Thanks to LEGO for sending this set for review.

– Dariusz Grzybowski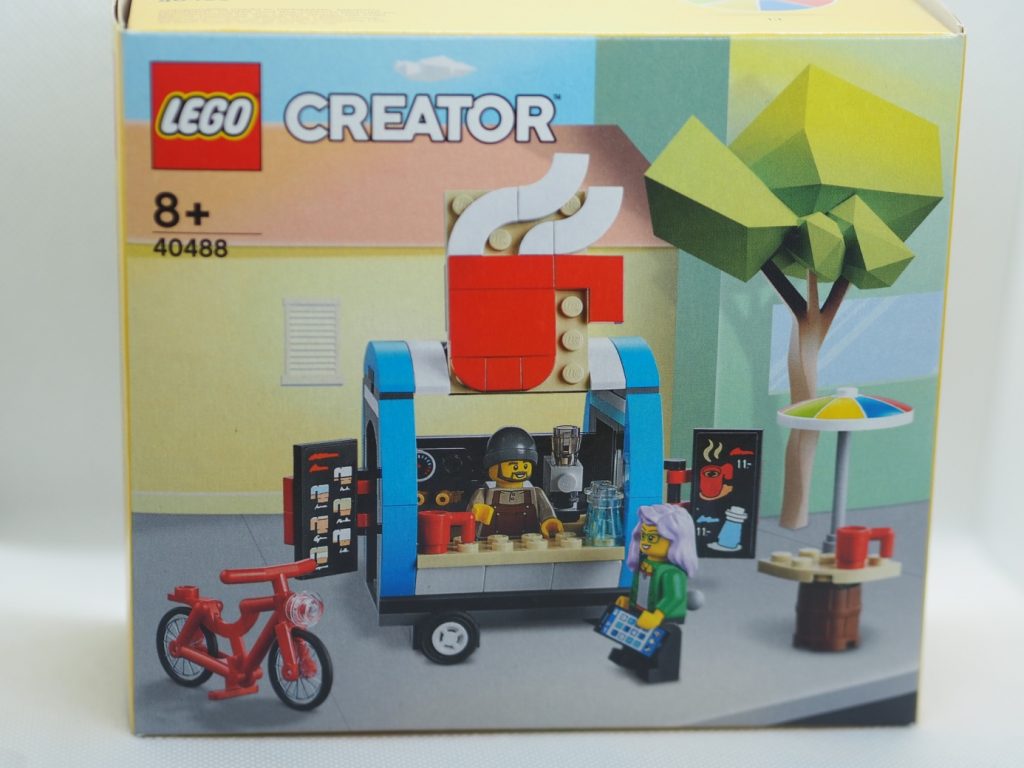 Hello! While you're here, we invite you to sign up to our weekly Toy Photographers email roundup where you'll get a recap of all the week's babbling. And while you're at it, you should definitely join our MeWe community! We hold monthly contests with prizes and lots of other cool stuff.