If you've been watching any TV in the past year, chances are you've seen (or at least heard about) Marvel's newest installments on Disney+: WandaVision, The Falcon and the Winter Solider, Loki, and it's most recent offering, What If…? Now, you can get LEGO Marvel Collectible Minifigures to match your favorite shows and characters! But are they worth it? Listen in as Shelly Corbett and Sabrina Perry discuss the set and you be the judge (spoiler alert: YES!).
Released on September 1, 2021, LEGO's latest series of 12 collectible minifigures present some of Marvel's most iconic characters but with new twists. Thanks to Lego, Sabrina Perry (@theperrylegoadventures) was lucky enough to snag the set pre-release to review, play with, and photograph, and in this episode of the Toy Photographers podcast,she and Shelly discuss the new figures, and their discussion inspires a "veritable idea machine"!
The new CMF series includes 12 figures: three from WandaVision, two from The Falcon and the Winter Soldier, two from Loki, and five from What If…? Here's the breakdown:
The Scarlet Witch and The Vision (in white) and Monica Rambeau (WandaVision)
Bucky as Winter Soldier and Sam Wilson as Captain America (The Falcon and the Winter Soldier)
Sylvie and Loki (Loki)
Captain Carter, T'Challa Star-Lord, Gamora with the Blade of Thanos, Zombie Hunter Spidey and Zombie Captain America (What If…?)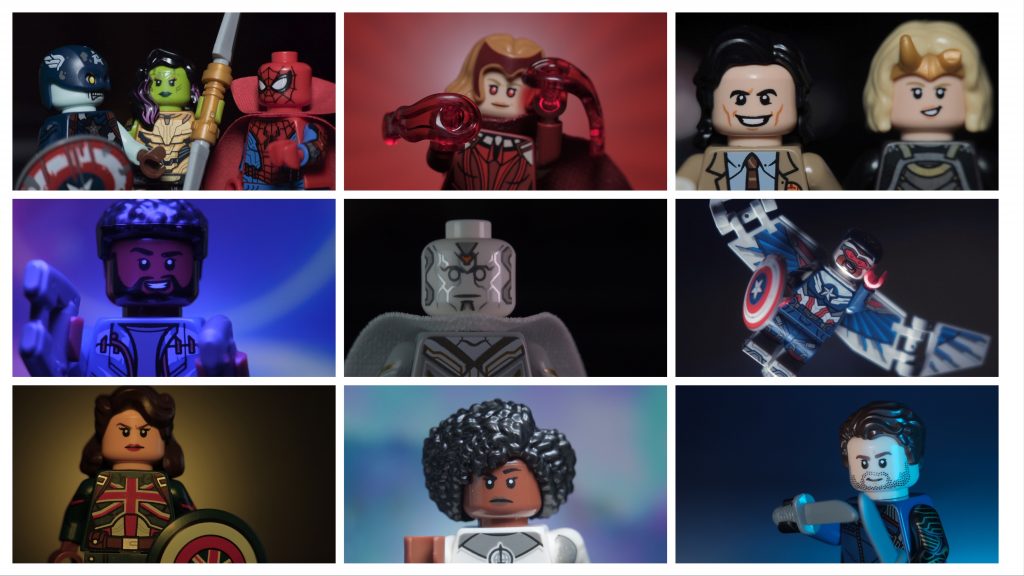 If you're not a fan of the shows, would you still find value in these values? Sabrina definitely thinks so! What if you have many of the characters as minifigures from other Marvel-themed sets? Again, absolutely! As you'll hear in the episode, Sabrina explains how the CMFs offer new, fun, and unique accessories (a Variant jacket! an alligator! a frog disguised as Thor! shields!), new faces, new hair, and some pretty cool styling. The best reason to think about these might just be the way they allow for new stories—and, for us toy photographers, photos—to emerge.
THE NEW STUFF…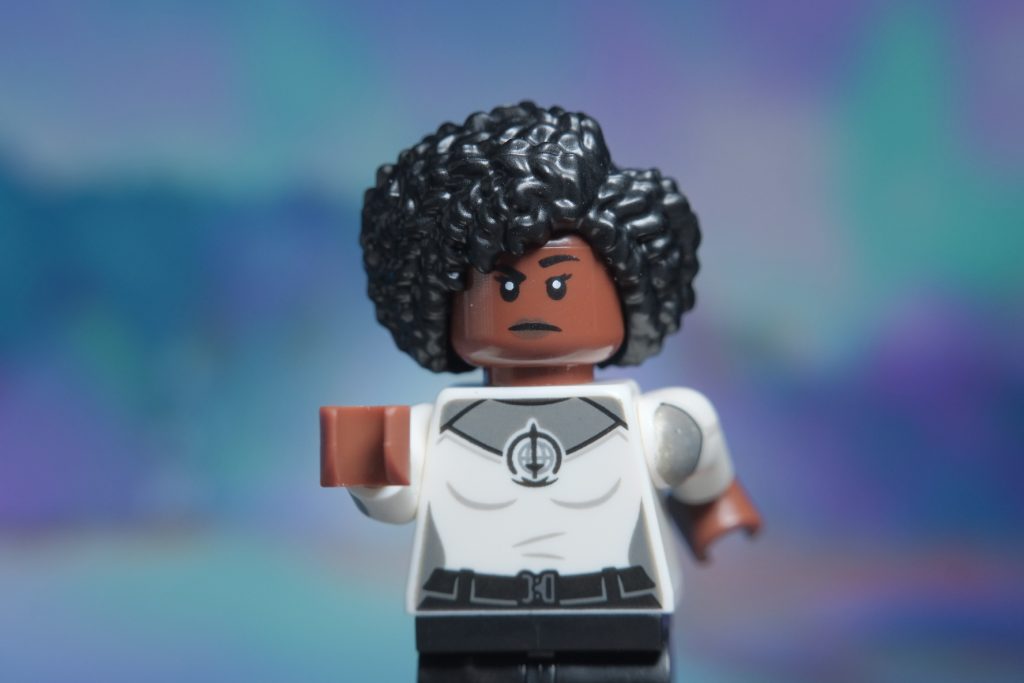 While these figures might represent very specific characters who have distinct character traits and roles, they also provide opportunities for toy photographers to create new and unique scenes. In this way, the Marvel multiverse allows for all of us to interpret and create our own stories and scenarios. As Sabrina and Shelly discuss, What if…? plays perfectly to the world of toy photography, as we're always working in a form of "what if and how even our IG feeds present our own versions of toys and our own multiverses!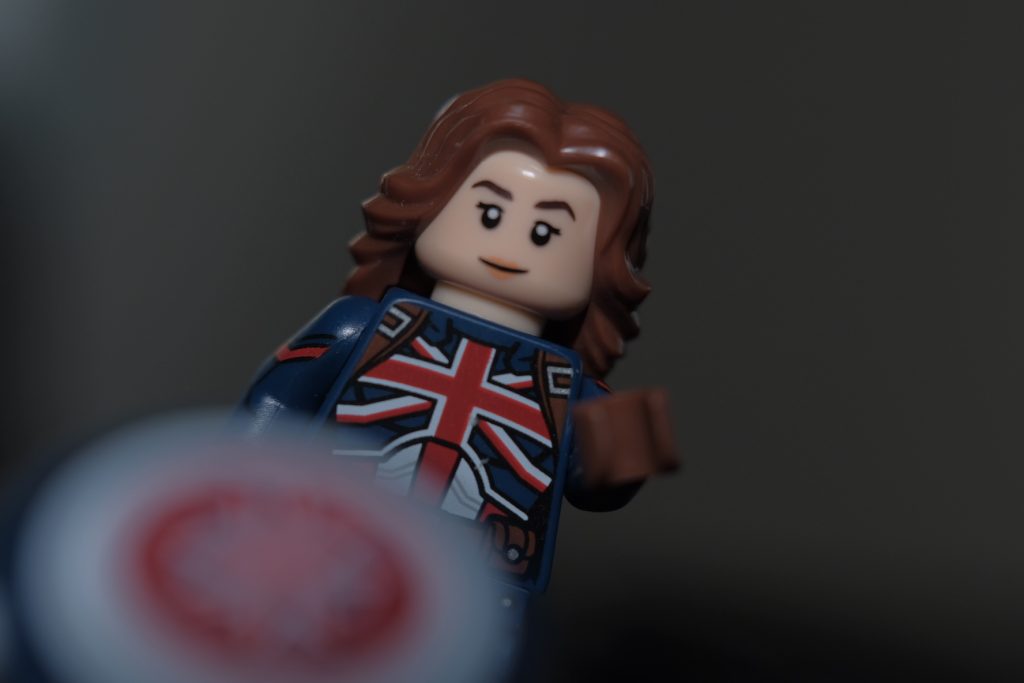 We hope you enjoy the episode and if you end up buying and photographing these new minifigs, let us know what you think! And here's a challenge to all of you listeners: if you buy the Loki variant, we want to see how you can use the variant jacket. Be sure to tag us in your photos! Also, be sure to listen through to the end of episode to hear the latest idea/challenge, #tp_mixtape. As always, we encourage you to leave a comment below and join our communities on MeWe, Facebook, or Instagram!