Here at the Toy Photographers blog, we review LEGO products from a toy photographer's perspective. I've reviewed several BrickHeadz sets, particularly the Pets series (the goldfish, budgies, and dalmatians). The Pets sets were surprisingly photogenic, especially the budgie birds. The new Daisy Duck (#40476) and Duck Tales (#40477) figures are a bit different than the Pets.
BrickHeadz characters are basically the Funko Pop figures of the LEGO world because of their general size, blocky chisaii ("small and cute") appearance and static nature. I've seen some great toy photography with Funko Pops, so I've been exploring the question: Will BrickHeadz be similarly worth photographing?
Today I share my conclusion.
The build
As always, let's start with the build. LEGO builds are a straightforward activity, but there is often one or two notes I can share—either for beginners or something specific to a set. (Please forgive the fuzziness in some of these behind-the-scenes photos; I shot them with my phone as I built and didn't notice that they weren't in my usual crisp focus.)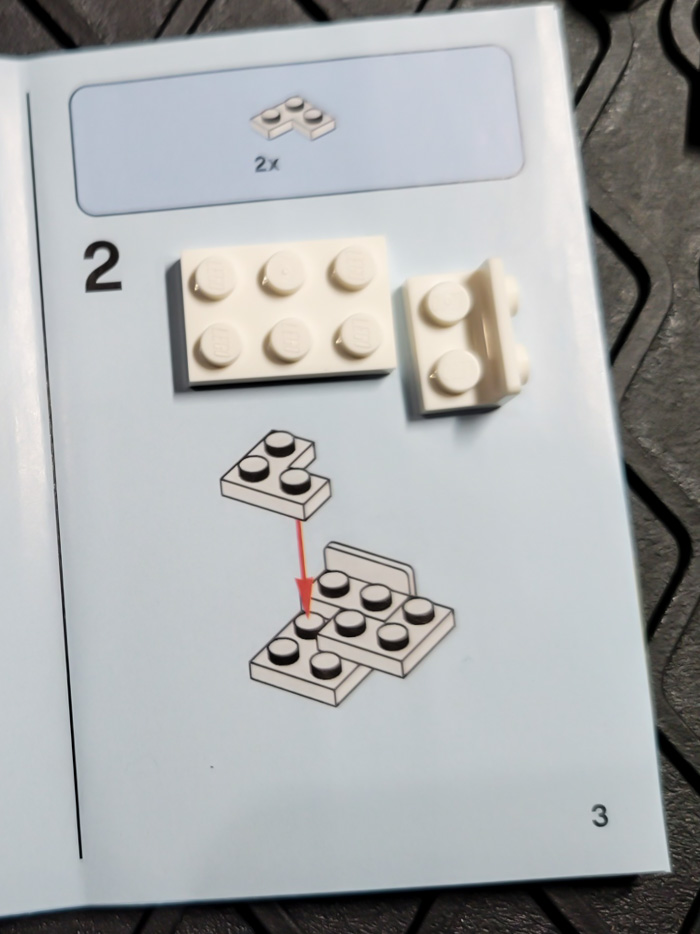 More experienced LEGO builders than myself would not have even questioned this, but it took me a moment to realize that the light gray bricks in the instructions were actually representing WHITE bricks.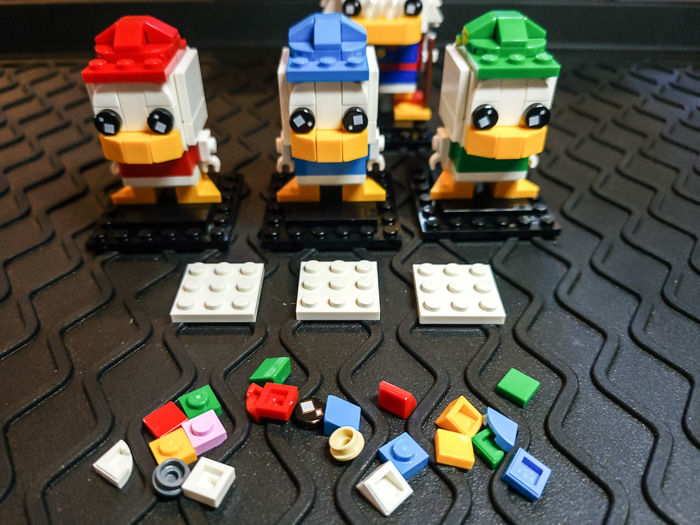 How do they look in a photo shoot?
I tried some indoor and outdoor shots with these characters. Take a look (tap or click on the square thumbnails to see the full photos)…
The BrickHeadz Duck Tales characters don't come with accessories (except for Scrooge's cane). However, the Duck Tales minifigures from Disney CMF series 2 (retired product) came with some fun accessories. If you don't have them, other LEGO minifigure accessories also fit well in these figures' hands.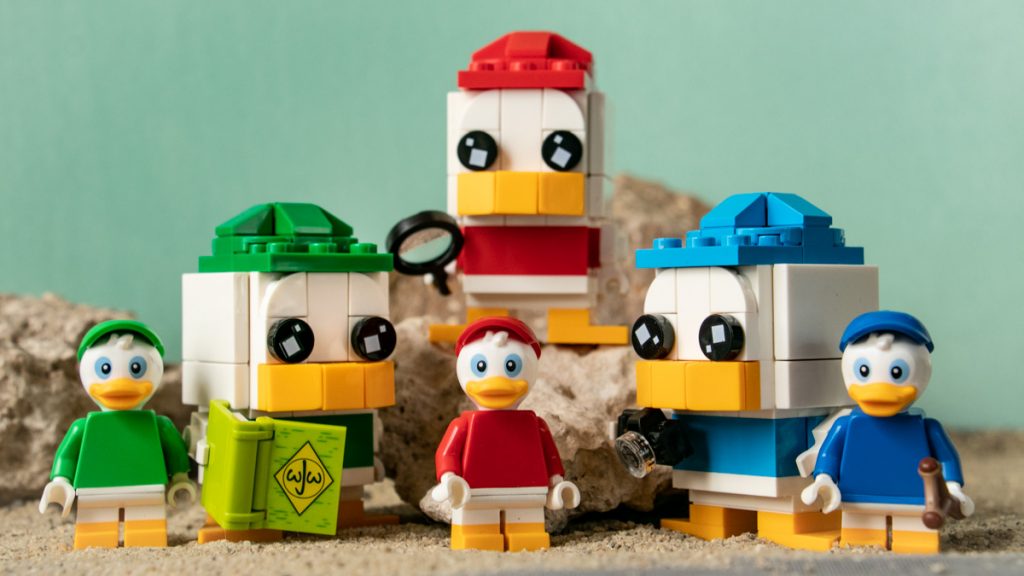 Unfortunately, even though they snap into the hand perfectly, the short BrickHeadz arms make the items in their hands difficult to see while shooting a scene.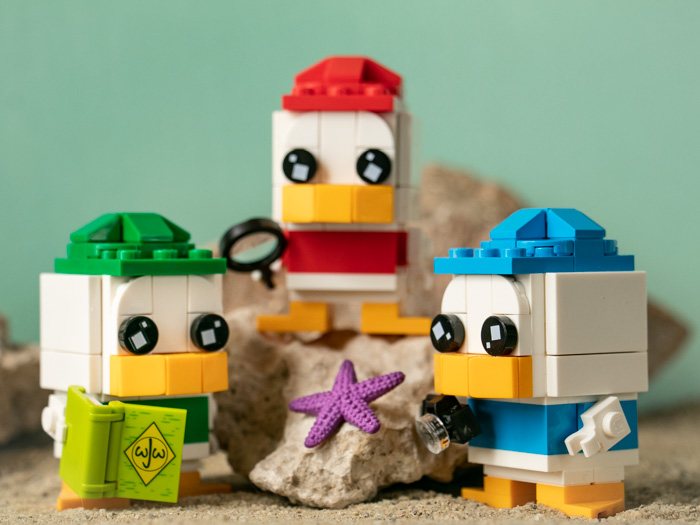 General tips for shooting BrickHeadz
There isn't much articulation with these figures, so make the most of everything you can:
Move their eye pupils to point in the direction you want them to be looking (or emoting).
Place them on a soft base that provides a chance to tilt their bodies while maintaining stable support. An angled body can give a static figure a hint of dynamic body language.
Take advantage of depth of field to provide visual interest and spotlight where you want the viewer focused.
The bottom line: are BrickHeadz good for toy photography?
I cannot answer this question for you. Every individual has different subjective tastes, especially when it comes to their art. Obviously, you can tell a visual story with these figures.
But for me personally, the lines between the brick pieces are very visually distracting. Every tiny inconsistency in the gaps bothers me. The limitations of the mostly static figures is frustrating, and the square nature of the bricks is ugly (to my eyes).
To some eyes, however, BrickHeadz are cute in a highly stylized way. They're great for collectors who want to have every possible version of their favorite characters in their collection. But for me, as a toy photographer? I think I'm done exploring this toy line. It's just not for me. I'll use the parts to create something else I'm interested in—after all, that's one of the great joys and benefits of LEGO bricks. You can always build something new!
What about you?
Have you tried photographing BrickHeadz figures? What was your conclusion? Share in the comments below!