In previous posts, Teddi and Alan, respectively, took the LEGO Series 21 minifigures outdoors and did a round of shots around the studio. I, together with my Hearty Dozen, decided to meet them halfway: I took some of the photos outside, and some in my "studio" [What an ennoblement of our kitchen table!]. What's more, I paired all 12. Inevitably, some of the minifigures played supporting roles, but don't worry, one way or another I caught them all in focus [check my Instagram @tomekskog].
Now it's time to meet our couples!
Ladybug Girl and Pug Boy
Hey, even their names suggest they fit together! For me, these two are siblings, an older sister and younger brother, playing in the warm rays of afternoon sun. I was very lucky to catch some sunlight and moss, before heavy snowfall made a mess.
Centauress and Aztec Warrior
This pretty exotic and colorful minifigure duo might look strange at first glance, but I really see them as the characters from a role-playing game set in an odd, fantasy world filled with magic and speckled with inter-dimensional portals.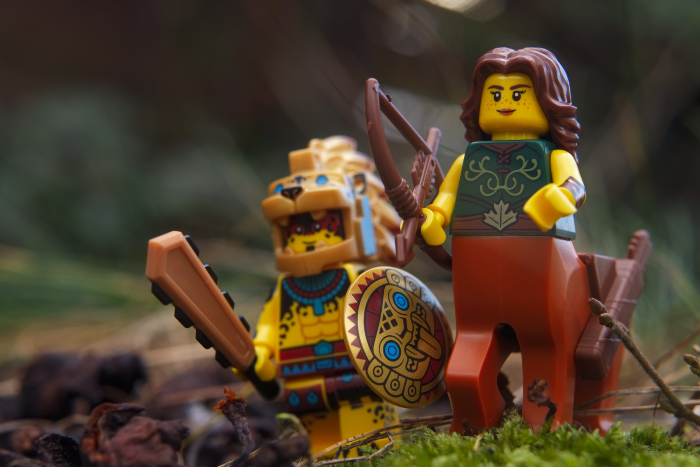 Beekeeper and Airplane Girl
I am a sentimental man, currently a father and possibly a grandfather in the future. And these two strike this grandfather chord in me, so I see this scene very clearly: Grandpa is doing the usual—looking after the hives, while his granddaughter plays Amelia Earhart, running in a cardboard plane, perhaps, or most likely, made by grandfather himself.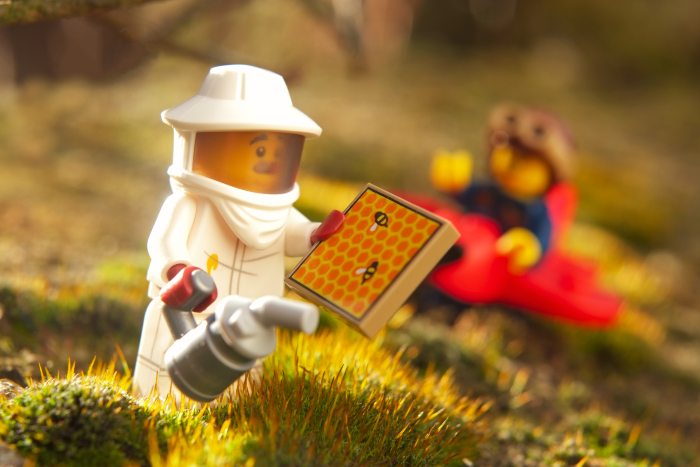 Diva and Violin Boy
Seemingly, the Diva, living in the spotlight of the stage and Violin Boy, a modest young genius devoted to chamber music, come from two different worlds. However, they share a love for music, which makes these two worlds create a third—a world of harmony.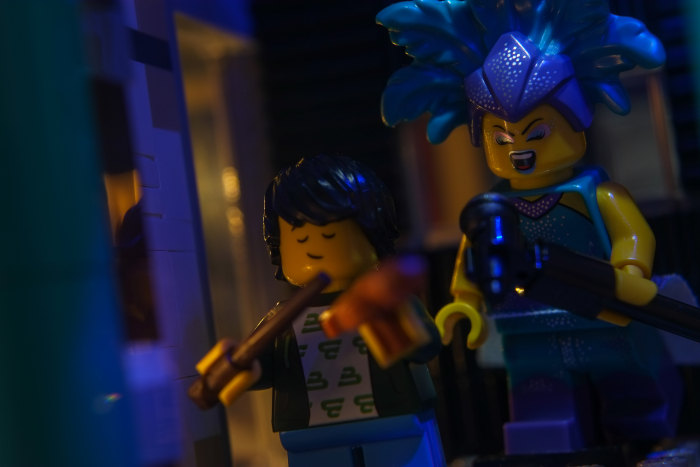 Surfer Girl and Castaway
Well, it might seem impossible that a surfer could ride the high seas and meet a castaway on a desert island. But the imagination knows no bounds! Maybe a cruise liner is anchored just outside the frame and the castaway doesn't want to return to civilization?
Space Cop and Space Thief
These two fit together perfectly. Policeman and the thief. Good guy and bad guy. Cops 'n' Robbers. But nothing is as it seems. The alien is not a thief at all, he took the crystal, owed to his people from a greedy, dishonest merchant. The policeman, unaware of the situation, thinks he is chasing the thief.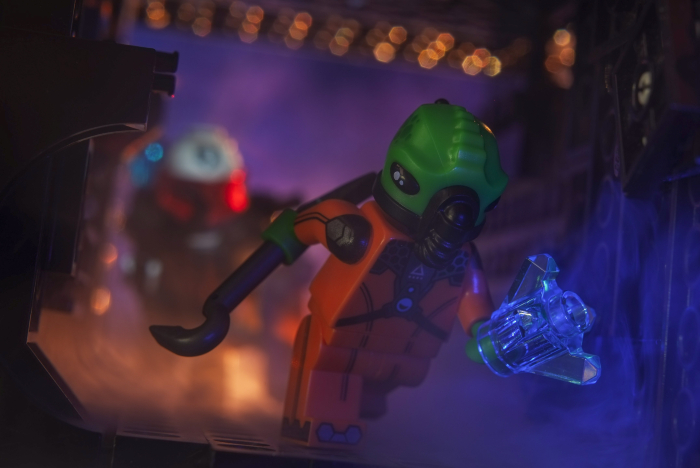 I hope you enjoyed my pair selections and the little stories that went with them. If you have any other ideas, post them in the comments, I will turn them into photos!
Hello! While you're here, we invite you to sign up to our weekly Toy Photographers email roundup where you'll get a recap of all the week's babbling. And while you're at it, you should definitely join our MeWe community! We hold monthly contests with prizes and lots of other cool stuff.