I dabble in martial arts, practice tai chi daily, own nunchakus and love all things kung fu. With that said, it should be no surprise that I'm a fan of Marvel's Shang-Chi. I recently got Hasbro's Marvel Legends 6-inch Shang-Chi action figure from Entertainment Earth and decided to dive in to see what he is capable of.
The action figure is highly posable, which makes for some amazing flying kick photos.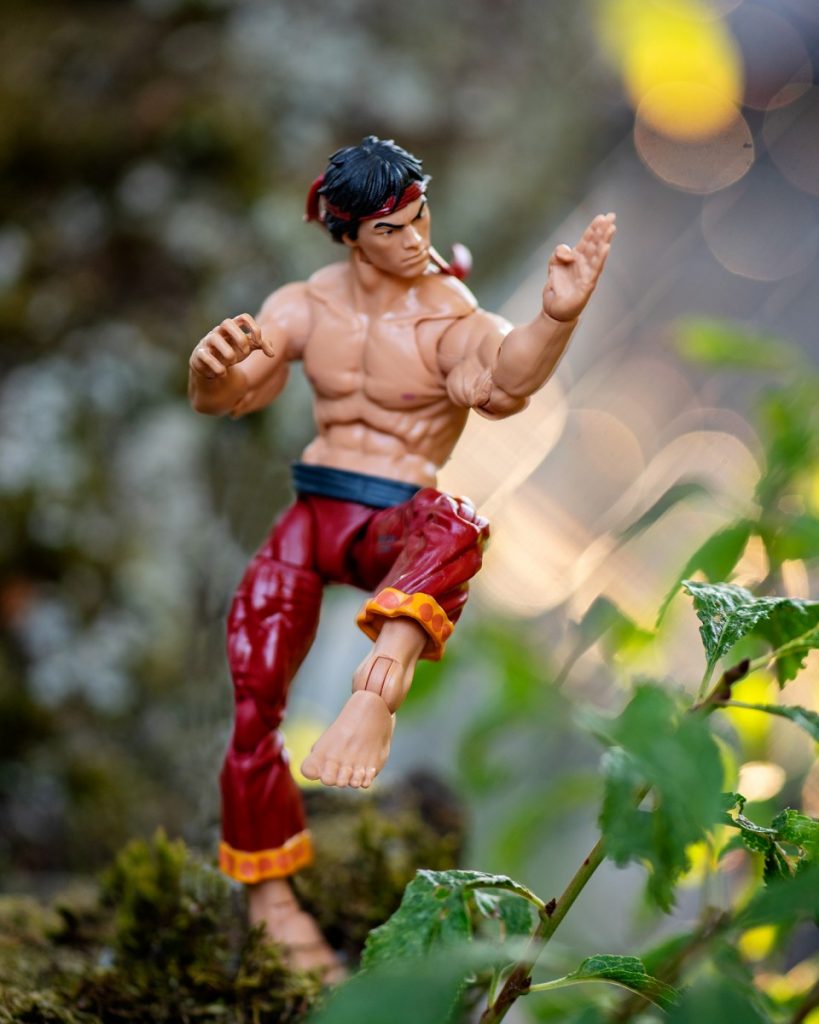 And he comes with multiple hands—10 in total—to further increase your posing options.
Also, this toy make me feel really guilty about my lack of abs.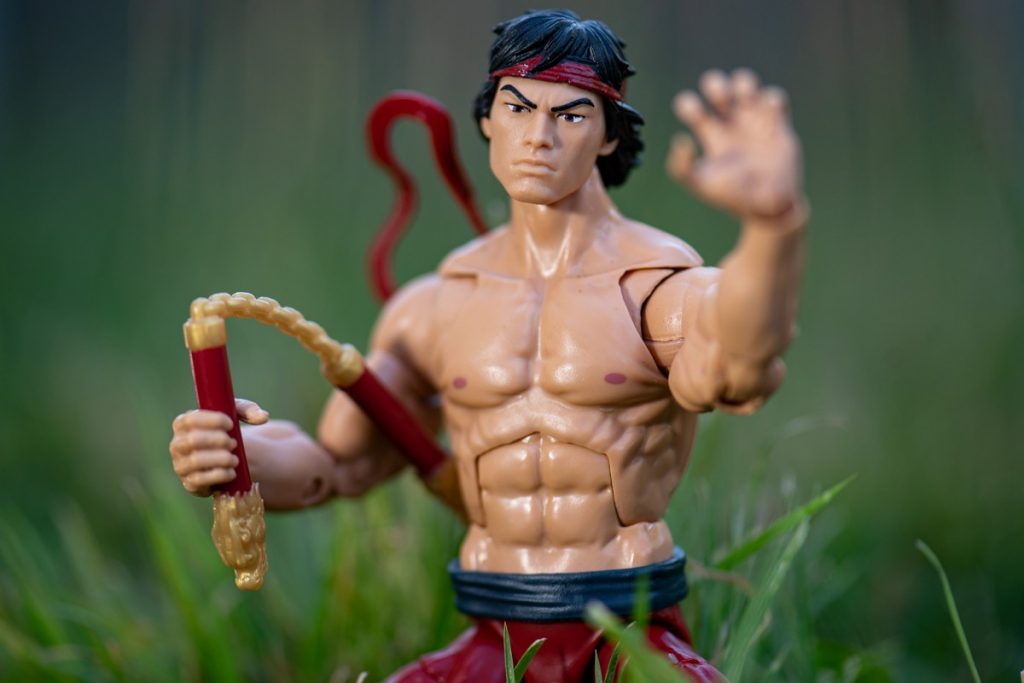 Shang-Chi inspires me to work on my nunchucks. (I really own a set and I'm not good at them at all).
Did I mention the articulation is great for flying kicks?
Overall, I really like this action figure and all the options that come with it. Order your own Marvel Legends 6-inch action figures and save 10% off with the code "ToyPhotos." All money from affiliate sales goes back to the Toy Photographers team to pay for web hosting, improve the website and pay content creators. We get a percentage of anything you order from THIS LINK and appreciate you even considering it.

More about Shang-Chi, kung fu master
A renowned criminal mastermind sired a child and raised him as heir to an insidious secret society. He named the child Shang-Chi, the "rising and advancing of the spirit." In a hidden, ancient fortress in China, the boy became adept at a multitude of martial arts and philosophical disciplines, completely unaware of his father's evil pursuits.
As a young man, Shang-Chi found himself tasked by the society to assassinate an old enemy of his father's, but during the mission he came into contact with a venerable British secret agent named Smith. The man illuminated the society's global criminal activities and in doing so set Shang-Chi on a path to declare war on his own father and everything he stood for.
Shang-Chi's training instilled not only wisdom in him, but also forged him into a living weapon, a martial arts master without peer in the world. Though proficient in all forms of fighting, he's become known for his focus on kung fu and his preference to eschew weapons for bare-handed battle. Despite this, Shang-Chi has masterful ability with swords, staves, nunchaku and shurikens. Learn More Here
If you want more Shang-Chi in your life, the Marvel Cinematic Universe movie Shang-Chi and the Legend of the Ten Rings is being filmed right now for release in spring of 2021.