Russia's female snipers were no joke during World War II. The most lethal among them, Lyudmila Mikhailovna Pavlichenko, aka "Lady Death," was said to have had 309 confirmed kills before she was wounded and then pulled permanently from active combat duty in order to tour the UK, Canada and the United States as a spokesperson for the Red Army. Her new job was to convince these allies to join the conflict. She fought on the Eastern Front from 1941–1942 and participated in the sieges of Odessa and Sevastopol.
This six-image narrative takes inspiration from Pavlichenko, putting her on the hunt for a notorious German officer in the snowy ruins of Stalingrad (where the real Pavlichenko never served) in the winter of 1943.
The photos feature 1:18 scale Marauder Task Force (MTF) action figures from Marauder Gun Runners' World War II series, with the female head and body coming from the MTF Valkyries series—with some custom additions keen collectors might recognize, if you're one with the Force.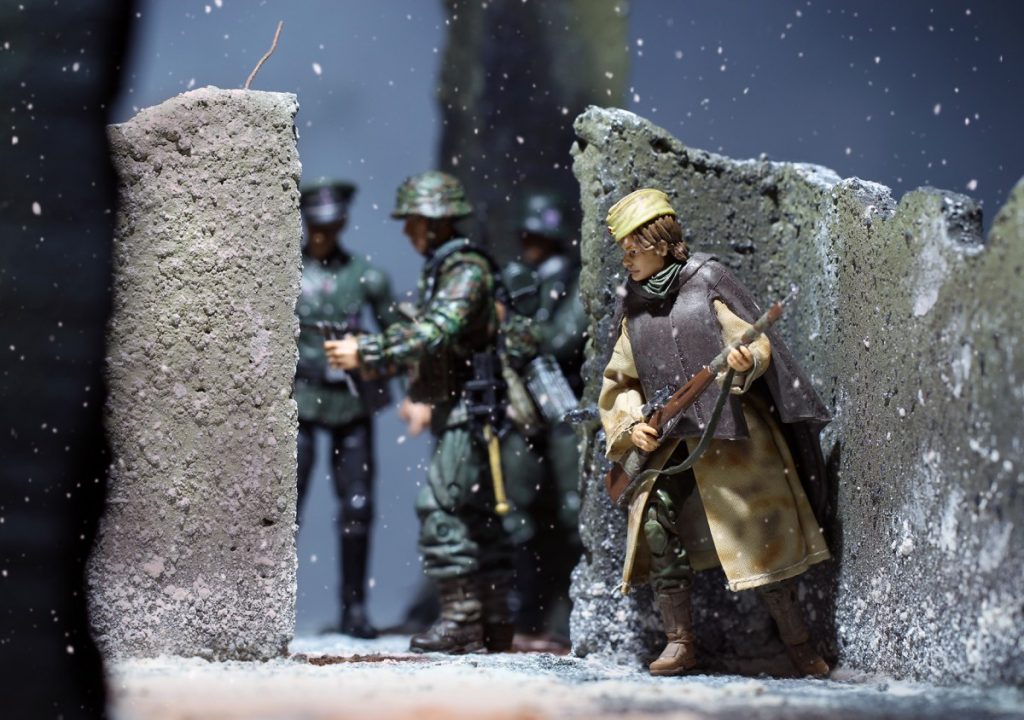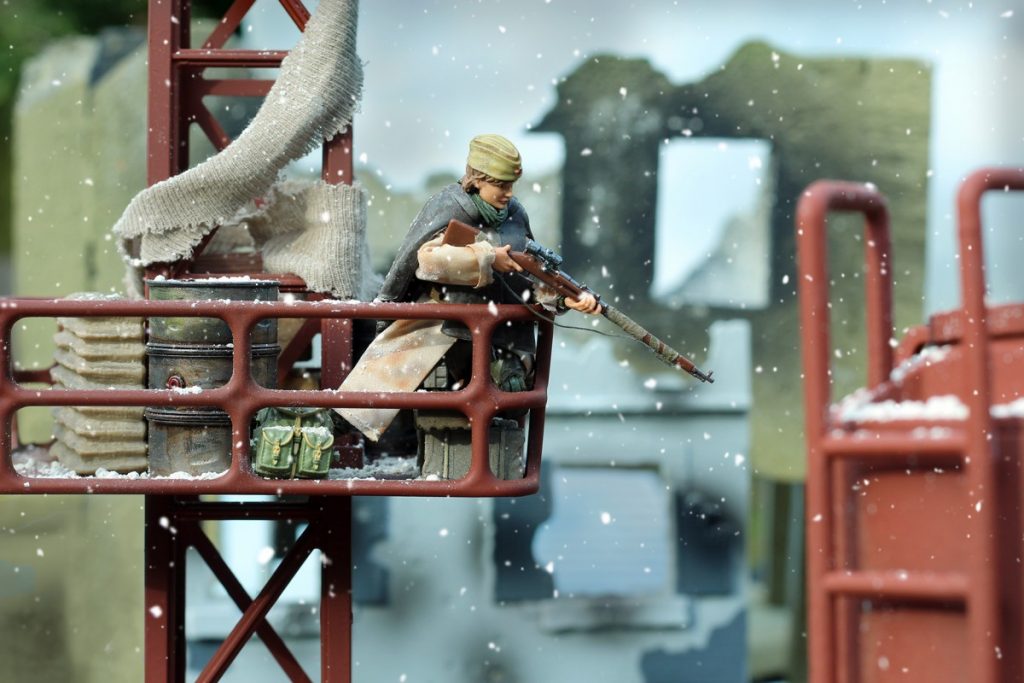 Photos and words by Oliver Peterson
Find more of my toy photography at @oliversees. And visit @118AF on Instagram if you like 1:18 scale action figures, photography and customs!
Do you enjoy exploring the Toy Photographers' creative world? Subscribe to our weekly email round up so you never miss a post. You can continue the conversation in our communities on MeWe and Flickr.