Last year I traveled to Melbourne, Australia for a toy photographers meet-up and, with the help of the Lensbaby marketing department, I was able to take a few loaner lenses with me. I've done this before, so I had a better handle on what I needed to do to support those who were brave enough to try a new lens on this one-day toy safari.
Because I've talked about the Lensbaby line of lenses before, I wanted to get specific impressions from these intrepid photographers. To help keep the conversation focused I asked each photographer to answer three questions about their experience.
Without further ado, here are the quick first impressions of the Lensbaby line of lenses from my friends, Janan, Brett, and Arvin.
Is there any benefit to using an art lens in your toy photography? Or is it a hindrance?
Straight up, I've been a fan of the Lensbaby look and I'm pleased to have this chance to play with the Sweet 35. Many thanks to Shelly for bringing them down to Melbourne for the photo walk. The 35mm range worked well with the 1:12 scale figures I use. The biggest benefit I find is the tilt function. This allows in-camera motion to be captured practically, something that I struggle to recreate effectively in post-production. I'm really pleased with how this image of Black Panther leaping in the forest turned out. An added bonus is that the stretched-out bokeh helped blur the plastic stand I used to hold up the future king.
Many people become discouraged with the learning curve for this lens. How did you find it?
I usually shoot in manual focus so that aspect was comfortable enough. However, the tilt function is something new for me and I had to get used to it. Initially I "pushed" the tilt too far to the edge. It took a number tries to get the right amount of tilt. Personally, I found going halfway was just about right to use the Rule of Thirds on my subject. On my Canon 80D, I set the mode on "P" and stepped up/down exposure as required.
If you could do anything over on Saturday, in terms of the lens you borrowed, what would you do?
Shelly also provided me the Lensbaby 8mm and 16mm Macro Converter. Unfortunately, I didn't get to play with them as much as I would have wanted to. The Sweet 35 kept my trigger finger entertained enough!
For toy photography, the Sweet 35 provides a very unique and creative look with gorgeous motion bokeh that can help an image to stand out. I can see myself having it attached to my camera as a go-to for street photography as well—the 35mm field of view works perfectly for this, too.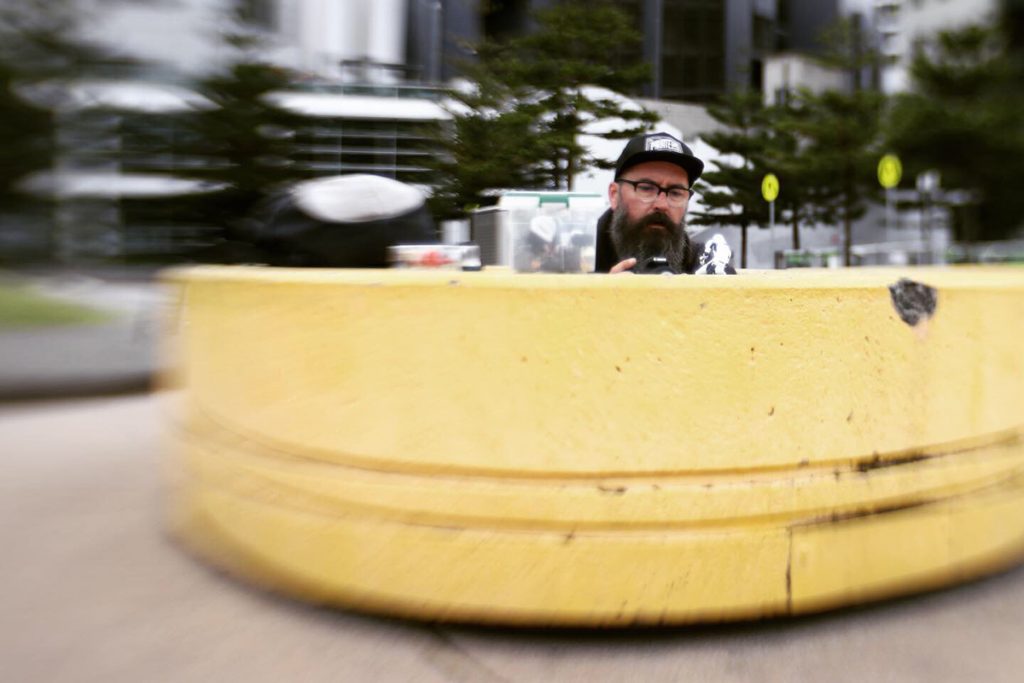 Is there any benefit to using an art lens in your toy photography? Or is it a hindrance?
Adding creativity into the photography process instead of the post process really forces you to think more about your photography. The notion of "I can fix or add that effect in post" is gone. It's not needed. All the effects are captured in camera. Thinking more about your photography should never be considered a hindrance!
Many people become discouraged with the learning curve for this lens. How did you find it?
Luckily I had a great teacher. With only a five-minute "cook's tour" of Lensbaby, Shelly explained the process and the purpose of the lenses in simple terms that even a knucklehead like me understood. Learning new processes and techniques should never discourage a photographer. Yes, Lensbaby forces you to think differently. But isn't that what photography should be about?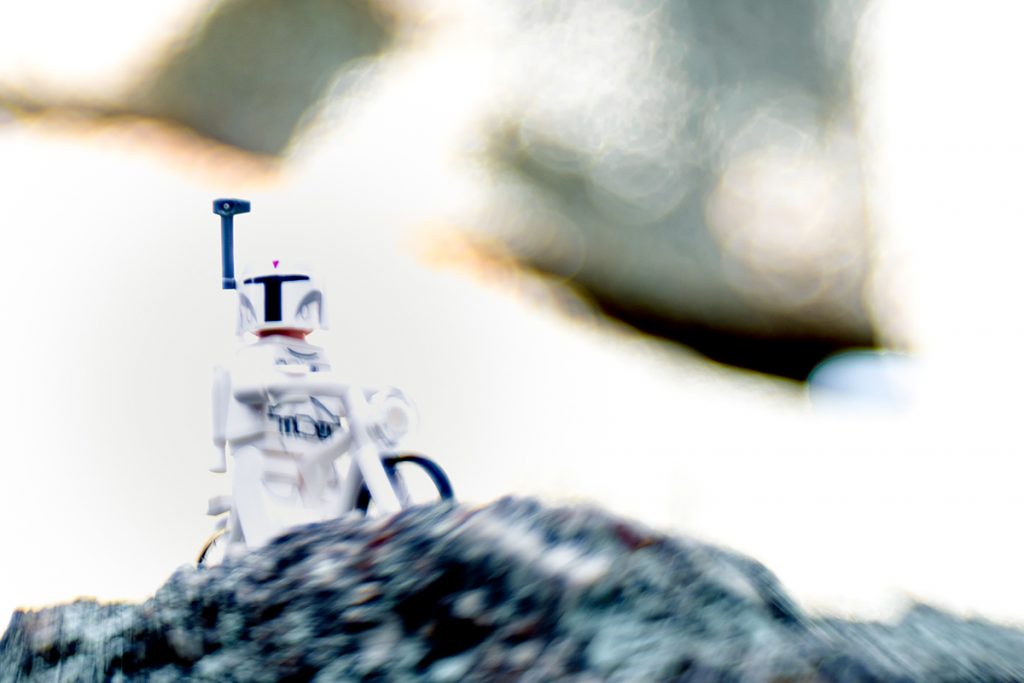 If you could do anything over on Saturday, in terms of the lens you borrowed, what would you do?
I was lucky enough to get time with the Lensbaby lenses before the meet-up. If I could have my time again with Lensbaby, I wouldn't feel intimidated and I would've jumped right in rather than waiting. Once I took the plunge I had a hoot and was so impressed with the outcomes. I wish I'd spent more time getting to know these lenses and learning more about what they can add to my photography.
Photography is my favorite hobby. I find that I enjoy portraiture, street and toy photography the most. The common denominator in my style for these genres is about achieving imagery that's as close to natural as possible. I prefer (almost) straigh-out-of-camera images with little to no post production.
So the Lensbaby, for me, solves the desire to produce SOOC (straight out of camera) images that are unique. The combination of the blur and sweet spot are amazing. The unpredictable results (both good and bad) keep me in suspense every time I create images. There is a learning curve and patience is needed to get to know these lenses, but they're so much fun to use.
My introduction to Lensbaby came about when I bought the first Muse about a year after its release. I experimented with the lens and found it a joy to use. Shortly after, I got the Composer with a Double Glass optic and the Macro Filters. Around that time I started doing toy photography and experimented with the Lensbaby.
Here are some examples of images I've done the past few years. My resulting 'action shots' from using Lensbaby are a joy to behold. The natural blur bringing out the motion, and the "imperfections" of the sweet spot are my favorite things with it.
When Shelly mentioned she was taking a few Lensbaby lenses along to the Melbourne Toy Photography Meet-Up, I made sure the Sweet 35 was among the ones we could try. It's a lens I had tested at an expo before. I liked the Sweet 35 because, for my style of shooting, it's neither too long nor too short. I also love the idea that the aperture is now built in and adjustable on the fly.
At the meet-up, I was able to create this Ant-Man image using the Sweet 35. I felt I had more control on the image creation.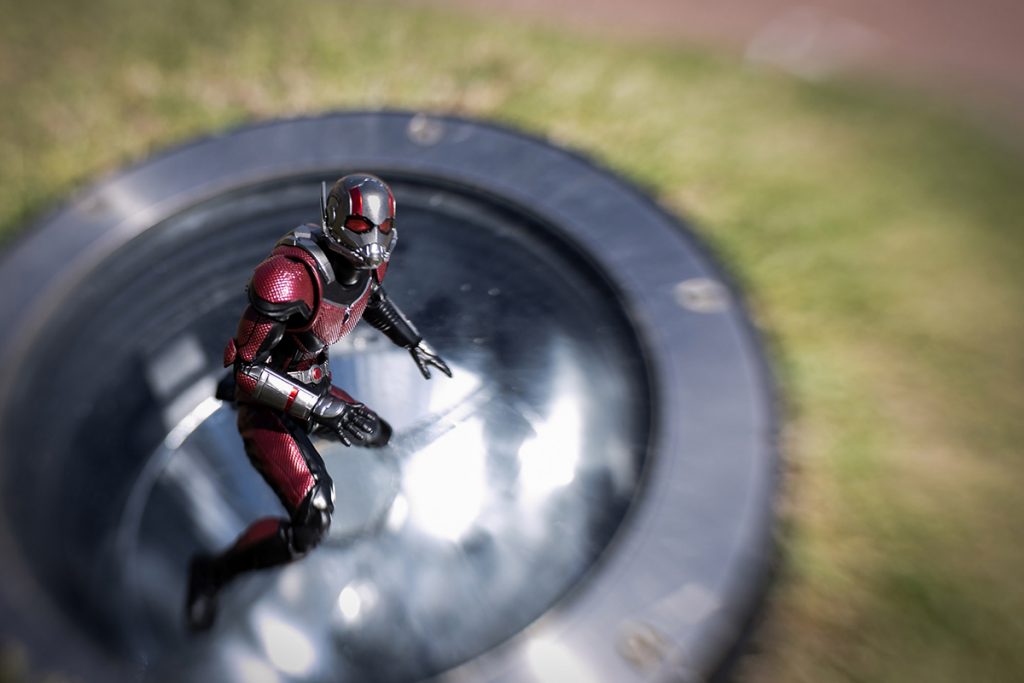 My only regret was that I wasn't able to try the other lenses because of the camera mount differences. But I'm definitely looking forward to upgrading to a Composer Pro II and either a Sweet 35 or 50.
Conclusion
I want to thank all the toy photographers who took part in this challenge. You guys are all awesome! It is so constructive to see how other photographers handle a new challenge. It's never easy to try a new lens, especially under such a super charged moment like a meet-up!
One of of the participants, Richard, took his experimentations with the Lensbaby to the next level. You will be able to read his reflections on his experience with the Twist 60 in a later post.
I'm so lucky to have made friends with the folks from Lensbaby's dedicated team of creatives. A big thank you to Keri Friedman, Director of Marketing at Lensbaby, who made all of this possible.
– Shelly
Have you experimented with a vintage, legacy or specialty lens with your toy photography? Are you willing to write about the experience. If so, let me know through our contact form and we can talk specifics.