I may have created a toy photography monster.

Last week I travelled to Orlando to hang out with an amazing group of photography friends that we refer to as the Scavengers. This is the group of awesome folks that got me into photography in the first place, and many are still my photographic heroes. So when they asked me to do a talk and a workshop on my toy photography, I jumped at the chance.

To set the scene, picture a hotel conference room filled with this talented group: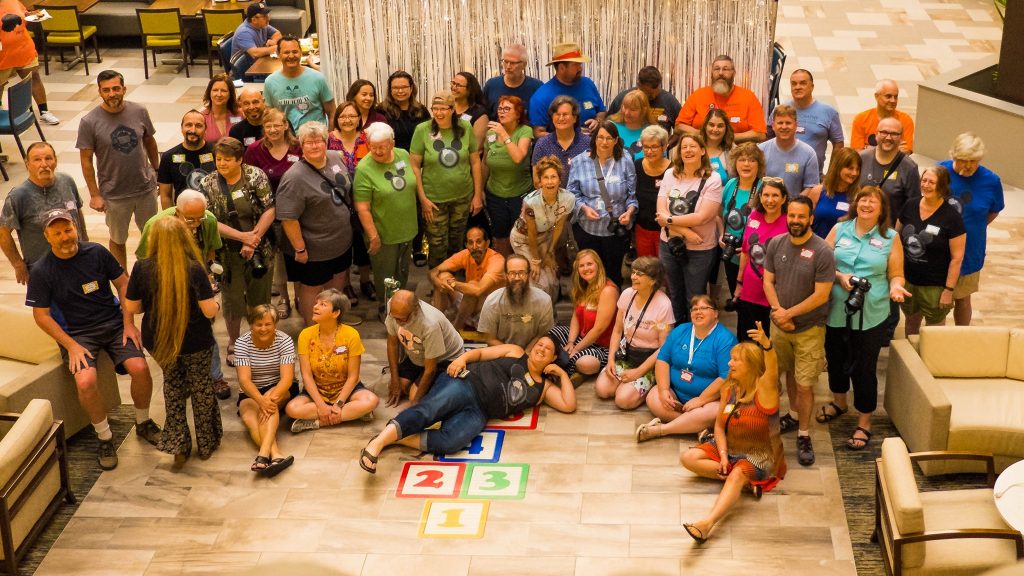 The Lecture
I started out my talk with everyones favourite activity, a 60 minute lecture.
The lecture was in two parts.  The first was on how I got into toy photography, and why I keep doing it (I wrote about this in one of my first blog posts for this blog: Dave: An Origin Story)
The second half was a how-to on how I go about shooting toys, both the setup and the post processing. A couple of these I covered on this blog previously: Behind The Scenes With Hulk v Deadpool, and Adding Z-Axis Motion.

I also covered a lot of ways I generate ideas and bring them to life.  Your basic "from brain cell to pixel" process.
The Toy Workshop
After lunch, we all gathered in the same conference room for a series of workshops. I brought along a large selection of figures from my toy box, as well as lights, wires, tape, blue tac, accessories etc. and let everyone play.

I wanted to keep it fairly free form, so I gave a few pointers on how to pose action figures, how to use the Lume Cubes and my light box. You know, your basic basics.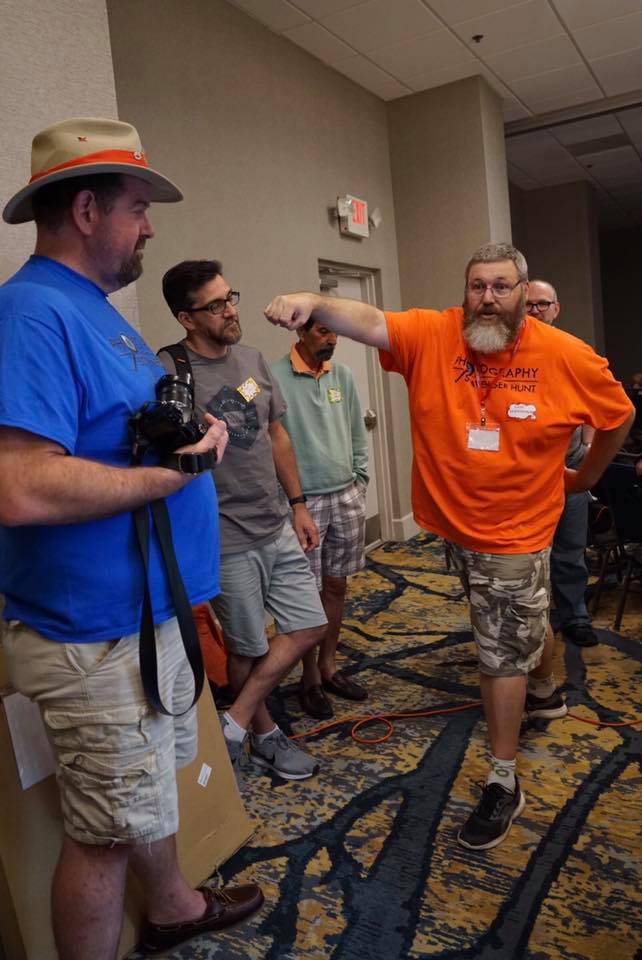 Then I let them loose on my toy box so they could play around. I acted as a guide, answering questions, giving tips etc.

It seemed to be a hit.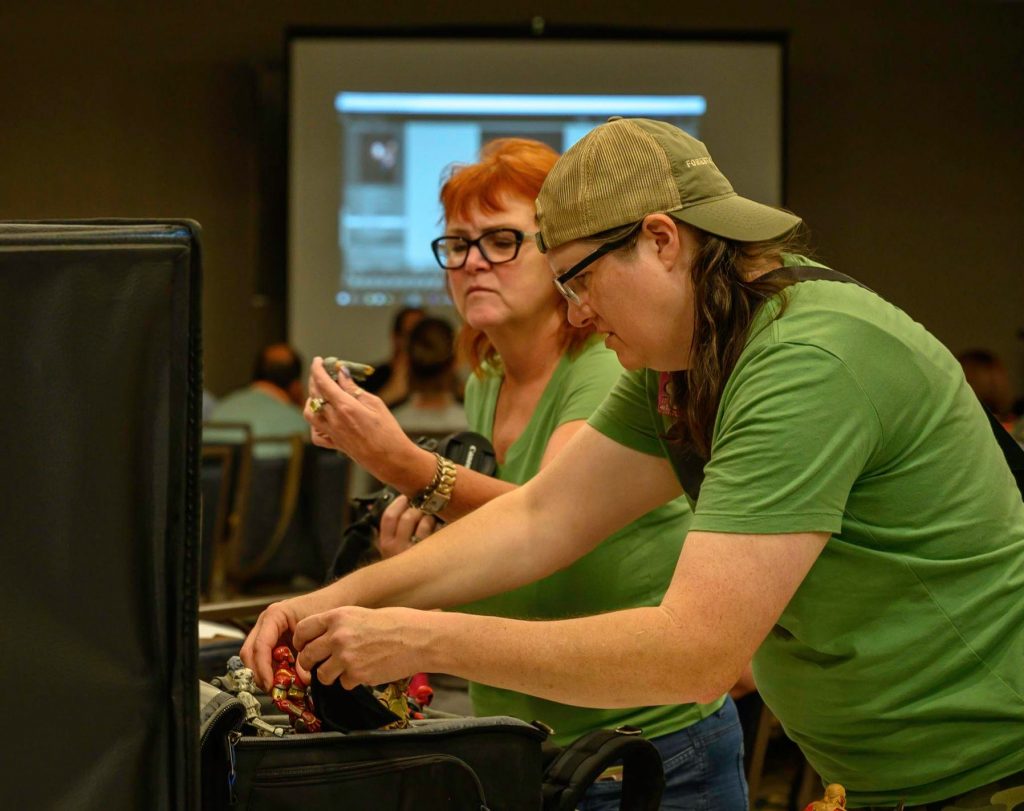 The Monster Unleashed
I expected some interest in my toy photography, but what I wasn't expecting was that a lot of Scavengers kept shooting toys for the rest of the weekend.

Wherever I went for the rest of the weekend I ran into Scavengers taking toy photos: the hotel lobby, the parks we visited, even the bar where we had the going away party.

Everywhere.
I must say it was really exciting to see so many of my favourite photographers giving toy photography a serious go, and getting some excellent results too.

Here is a small sample of them.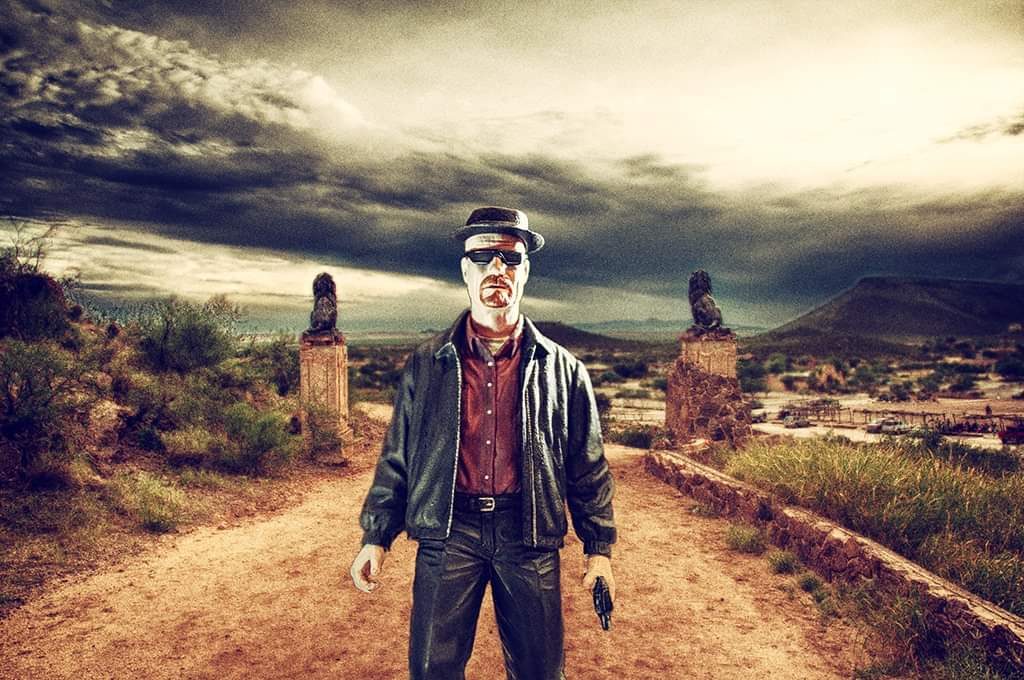 The Sudden But Inevitable Conclusion
I am super chuffed with the results of my workshop. Based on my social media feed many scavengers have already bought toys of their own, or plan to raid their kids toy boxes as soon as they can. Others have purchased Lume Cubes and other accessories.

I seem to have created a monster of toy photography among my Scavenger tribe. So now I can expect my feed to be full of new toy photos for a long time to come. The best part is that I didn't even have to turn on my camera to do it either!

And that, my friends, is a great feeling.
[dave]
Want more toy photography goodness? Subscribe to our weekly email round up so that you never miss a post. You can also listen to episodes of the podcast!