Meet me in Moab! Yup, that's right, we're going to Moab, Utah for the 2019 Toy Photographers Meet-up! Utah is home to some of the most beautiful landscapes you will ever have the pleasure of experiencing. While searching for nooks and crannies amongst the red rocks and sparse vegetation for your toys, your eyes will take in the awe inspiring nature of the landscape.
The Overview
From April 11th through April 14th 2019, we will be exploring Arches and Canyon Lands National Parks. We will see glorious arches carved from the sandstone, visit spectacular scenic overlooks while hiking and crawling over all the red rock you can stand.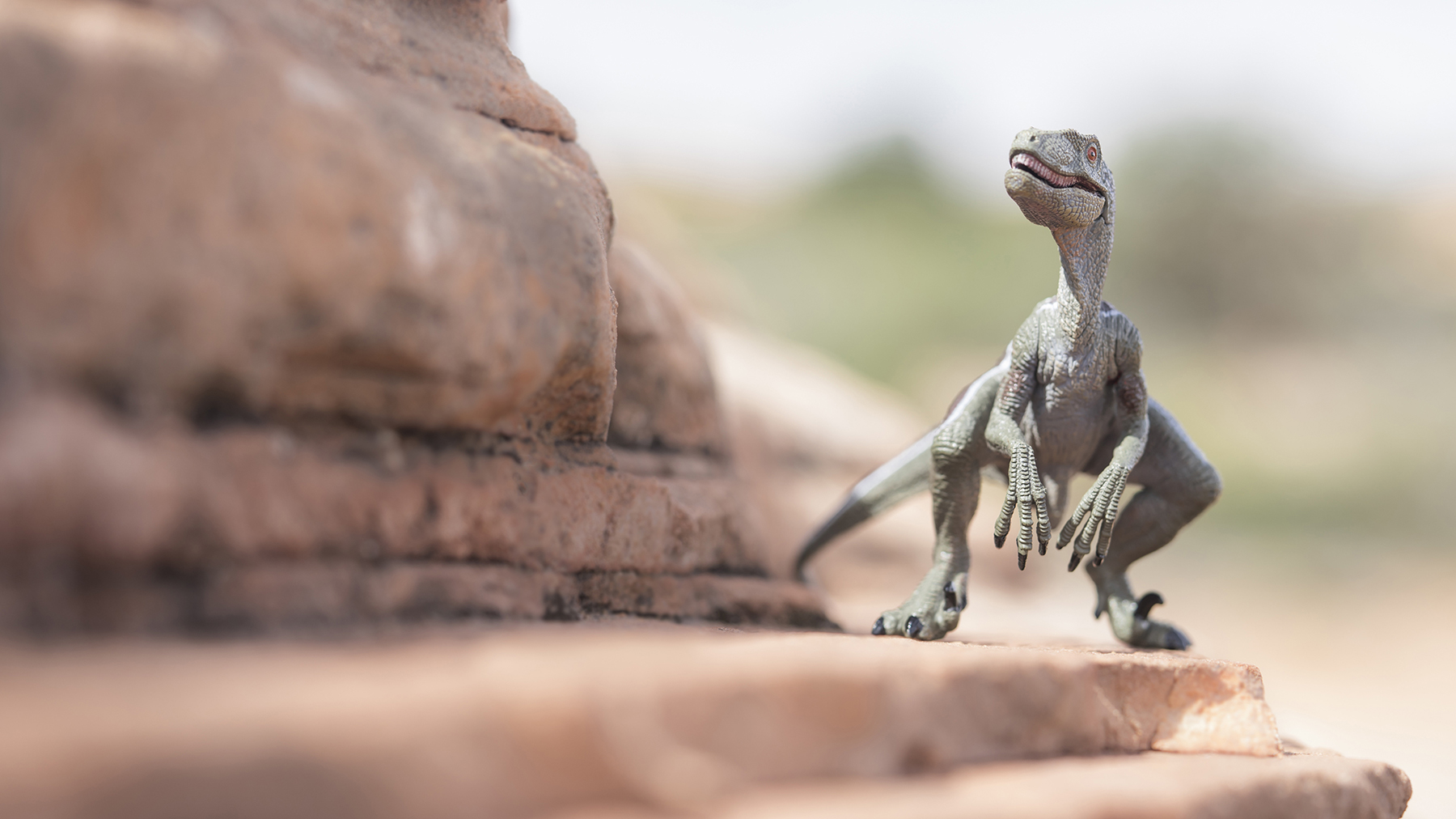 Tentative Itinerary
Day 1
As in the past, this will be a half day to allow folks time to arrive and get settled. Tentatively we will meet at a local park in Moab.
Day 2
This will be a full day in Arches National Park. We will explore the Courthouse Towers, Courthouse Wash, The Windows Section, Fiery Furnace Overlook and if there is enough interest we will hike the Devils Garden Trail. (We will not be visiting the iconic Delicate Arch. The round trip hike takes 2-3 hours. If you would like to make the trip I recommend you extend your trip.)
Day 3
On Day three we will head into Canyon Lands National Park and visit Gemini Bridges (you will need a vehicle suitable for off road) Dead Horse Point and if we have the time visit the Mesa Arch in the Island in the Sky district.
Day 4
On day 4 we will head to a great trail up Highway 128 to Grandstaff canyon. Here we can walk an easy trail along a river (bring your water shoes!) to Morning Glory Arch. That afternoon we will begin the goodbyes and exclaim that: "Four days is just not enough time!", "It's been awesome!" and "See you next year!" Their can never be enough hugs to make this parting any easier.
This meet-up will be a little more adventurous than past events. There will be several hikes of varying lengths and plenty of sight seeing thrown in to our toy photography fun. Utah is known for its wide open spaces, so be prepared for a couple of long drives.
On the plus side, this is one of the most beautiful and uniques places that I have visited. The red rocks, scrub brush and long vistas will allow you to create unique toy photographs. This trip will be a feast for your own eyes as well as your cameras.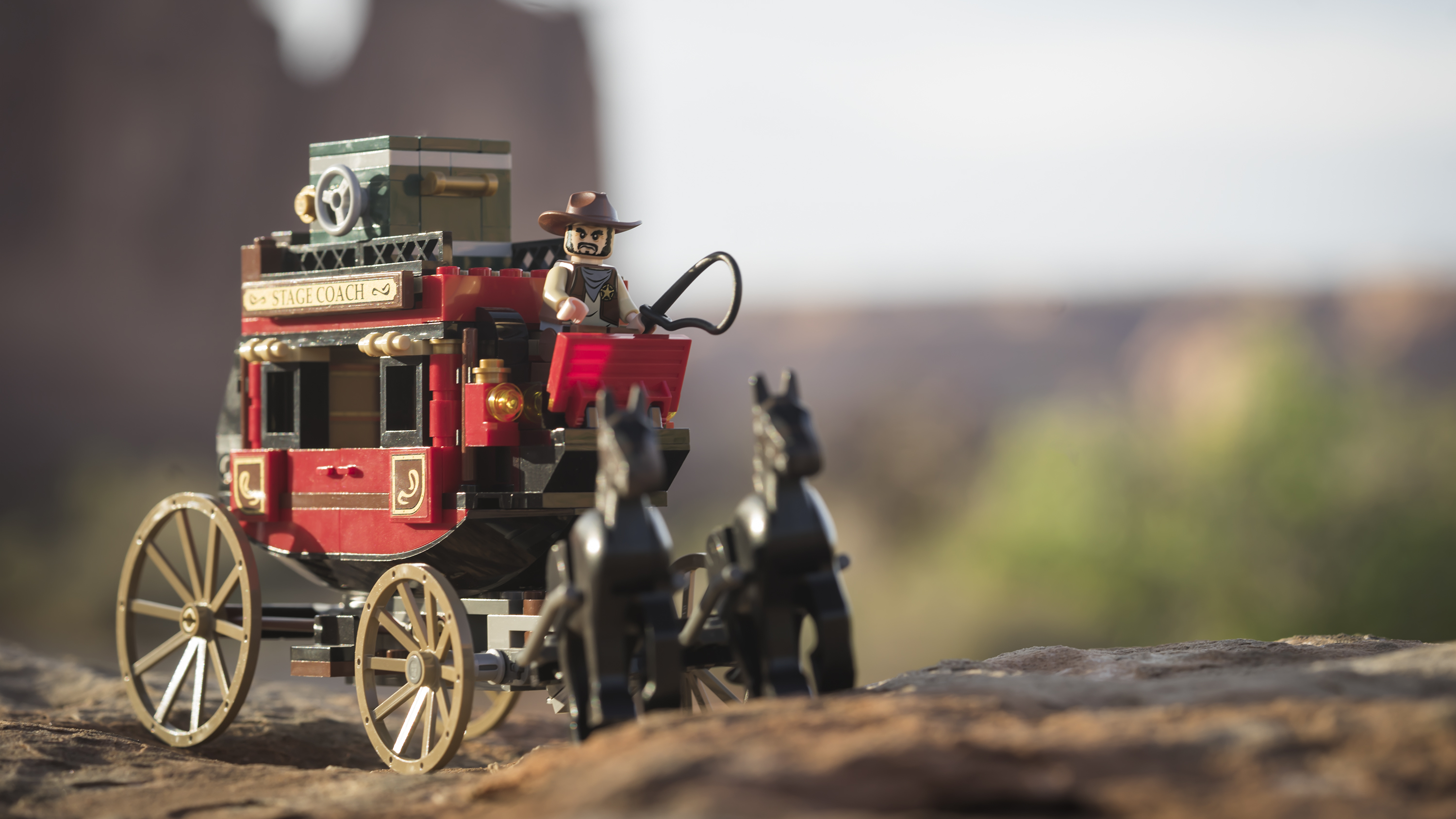 The Details
Like past meet-ups we will have a group dinner on Thursday night to break the ice. There will be a print exchange and a white elephant exchange to keep the fun rolling and so everyone has a memento of the weekend.
We will once again have some awesome swag for you! Dennis is busily working on another custom LEGO figure that Im sure will be as unique as his past work. There will be free LEGO for everyone! And  since this is our Fifth Anniversary we will have a couple of special items for your swag bag.
The Specifics
Dates: April 11th – 14th
Location: Moab Utah, USA
Cost: $45
Registration fee is fully refundable until March 10th
All photographic ability levels, camera styles and toy genres are welcome!
PERKS OF REGISTRATION
Participation in the White Elephant Gift Exchange
Participation in the Photo Exchange
Contests with prizes!
You will receive a custom mini figure created by Krash_Override to commemorate the weekend
Limited edition swag to commemorate our fifth anniversary!
Why Moab?
One of our objective when we started these meet-ups was to use toy photography as an excuse to travel and explore different environments on a macro level. On our first meet-up in Las Vegas we spent nearly our entire time at Red Rock Canyon National Conservation Area. We all had a blast playing on the rocks and setting up our toys amongst the scrub and puddles found in the red rocks.
Early this fall I asked all past participants of these events where they wanted to go. As always, when presented with several locations, there was no real consensus as to the perfection location or time. Naturally I'm concerned that I'm over reaching and no one will join me in Moab. Who wants to throw a party that no one comes too? When I've casually mentioned the final location to friends I've heard reactions as varied as "Excellent, Moab is on my bucket list" to "Gosh, I hope I can afford it."
But if you're feeling adventurous I can promise you an epic weekend unlike any of our previous meet-ups. I've been to this area multiple times and I've never had a bad time. Not when the wind blew so hard my toys fell over, not when it rained so hard I thought it would dent the roof of my car, nor the time it snowed. Not even the time I got lost in the dessert while mountain biking and ran out of water. Fun times indeed!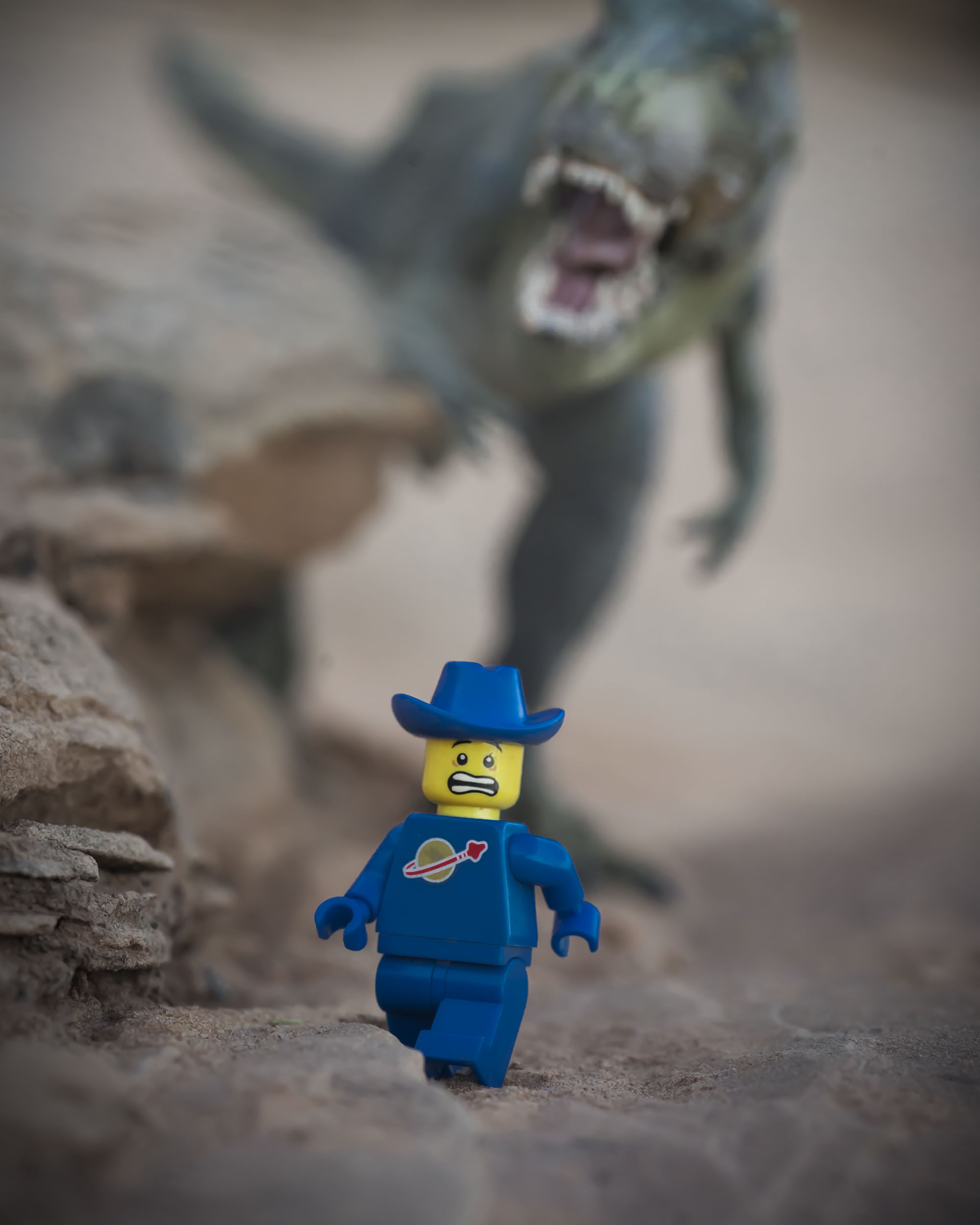 A final word
But if Moab and the red rock landscape doesn't inspire you, we will be venturing to Minneapolis, MN in 2020.
Like all our Toy Photography events, this one is open to all toy photographers and their families. All ability levels and camera types are welcome. Even if you're not a paid registrant, you're welcome to attend. Don't worry, you will still have access to all the fun and camaraderie that make these events so special!
If you need more incentive I encourage you to check out posts from past events in Las Vegas, NV, Seattle, WA, San Francisco, CA and Canon Beach, OR. Another good sign that this is going to be memorable is that I haven't felt this excited about a meet-up since Seattle in 2016.
So meet me in Moab and lets play together!
~ Shelly
If this sounds like fun, you can register here. Paid registration gets you all the swag and a simple registration lets us know to expect you. Utah or bust my friends!