I know my life is made better with a little help from my friends. This was again made evident at the #ORToyPhotoSafari. I could go on and on about many hands light work, and that it takes a village to create a successful event, but this post is on a more person level.
Running late
It is no big surprise that with all the last minute errands I had to do to get ready for the big event, I didn't have enough time to get my own toys sorted. Because I ran short on time, I packed too many random toys for those "just in case" moments and even included a couple of boxed sets that I hadn't found time to put together.
(A note to the folks at LEGO: we may be toy photographers but we buy sets just like every body else!)
Like most lego fans I have my fair share of Lego Creators sets and even a few Star Wars UCS sets, but the majority of the sets I purchase are intend to be used as props in my photography. Unfortunately, I rarely have time to put them together. On top of that my son has graduated to an age where he's not interested in helping out. Because of this situation, my studio is full of boxed sets waiting to be put together.
While packing my toys for the safari I grabbed a couple of sets that I'd been meaning to build in hopes that my car buddies would get bored and offer to put them together. I was hoping lighting would stick again. Just like last May when Cindy and I put together LEGO set #31709 in the back of Janelle's car on the way to the Oregon Coast to scout locations
A little help from my friends
While I arrived in Oregon with my boxes untouched, I wasn't really concerned. As I mentioned before I had plenty of other great LEGO sets and mini figures to photograph. Although I'm not immune to the joys of photographing a new set, I had plenty to keep me busy.
As I mentioned in my last blog post, we had some down time on Saturday evening. There was plenty of time to chill, edit photos, build a  Brickheadz or in my case head to the beach to watch the sunset and take advantage of the light. Earlier, one of my roommates, Cameron asked if he could build Ninjago set #70629. I said yes because I really wanted to photograph the rickshaw. I bought the set specifically for this piece giving little thought to the rest of the set.
Cameron had the rickshaw ready to go in time for me to grab it as I was heading to beach.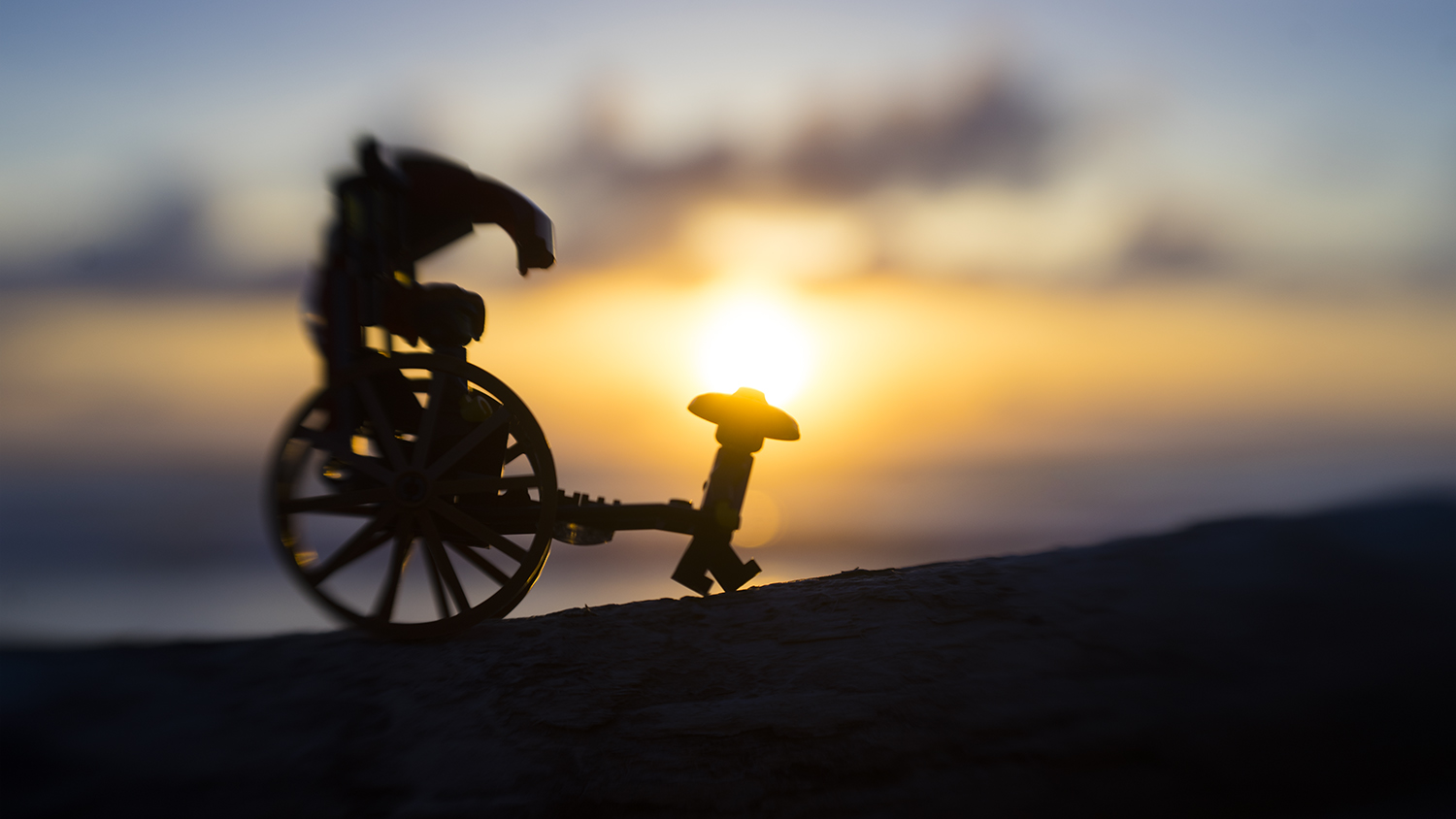 Never judge a book by its cover
Have you ever looked at a Lego at and dismissed it because whatever was in it looked ridiculous? I have. There are simply some sets that I can't even image photographing. The Piranha Attack is just that kind of set. If it hadn't contained the rickshaw I would never have purchased it.
When I came back from the beach Cameron showed me the rest of the set he had built. It was this crazy piranha mech from the Lego Ninjago movie. But as Cameron pointed out, there was something pretty cool about this set. He was right, it turned out to be the coolest set I had (accidentally) brought to the beach with me. I loved the lines, the clear plastic 'eyes' and the sheer weirdness of the build. I couldn't wait to photograph it the next day.
It just goes to show that you shouldn't judge a book (or a set) by the cover.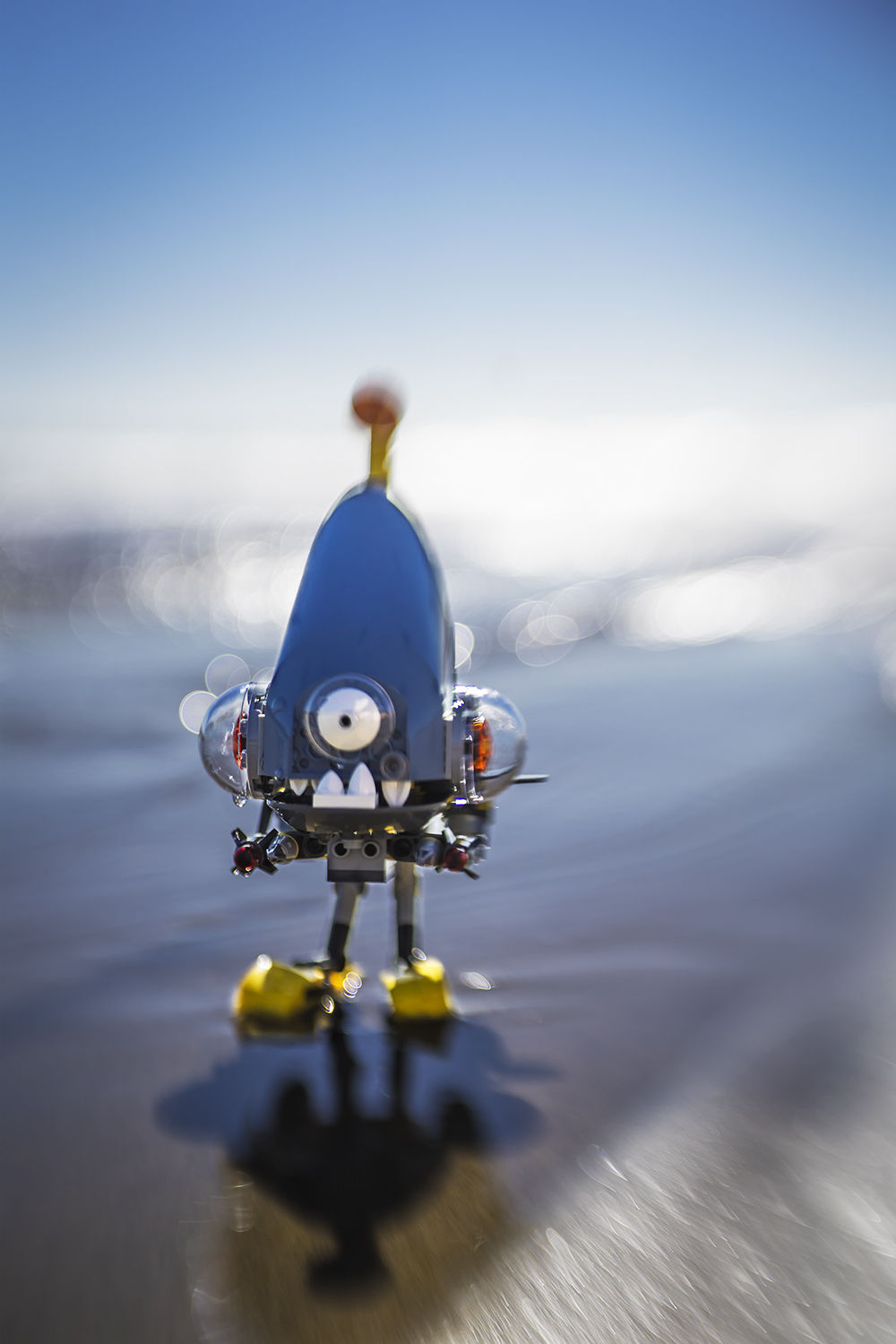 If any set captures the sheer silliness of a toy photography weekend for me, its this set and this photo. It just doesn't get any weirder than this (for me).
Even more help
I want to give a big shout out to Melisa who joined Cameron for some building fun. She grabbed the other set I had brought and made quick work of the it. With the help of my friends I now had not one, but two new sets to play with! Han Solo and his speeder joined the Piranha Mech for an afternoon of beach toy photography fun!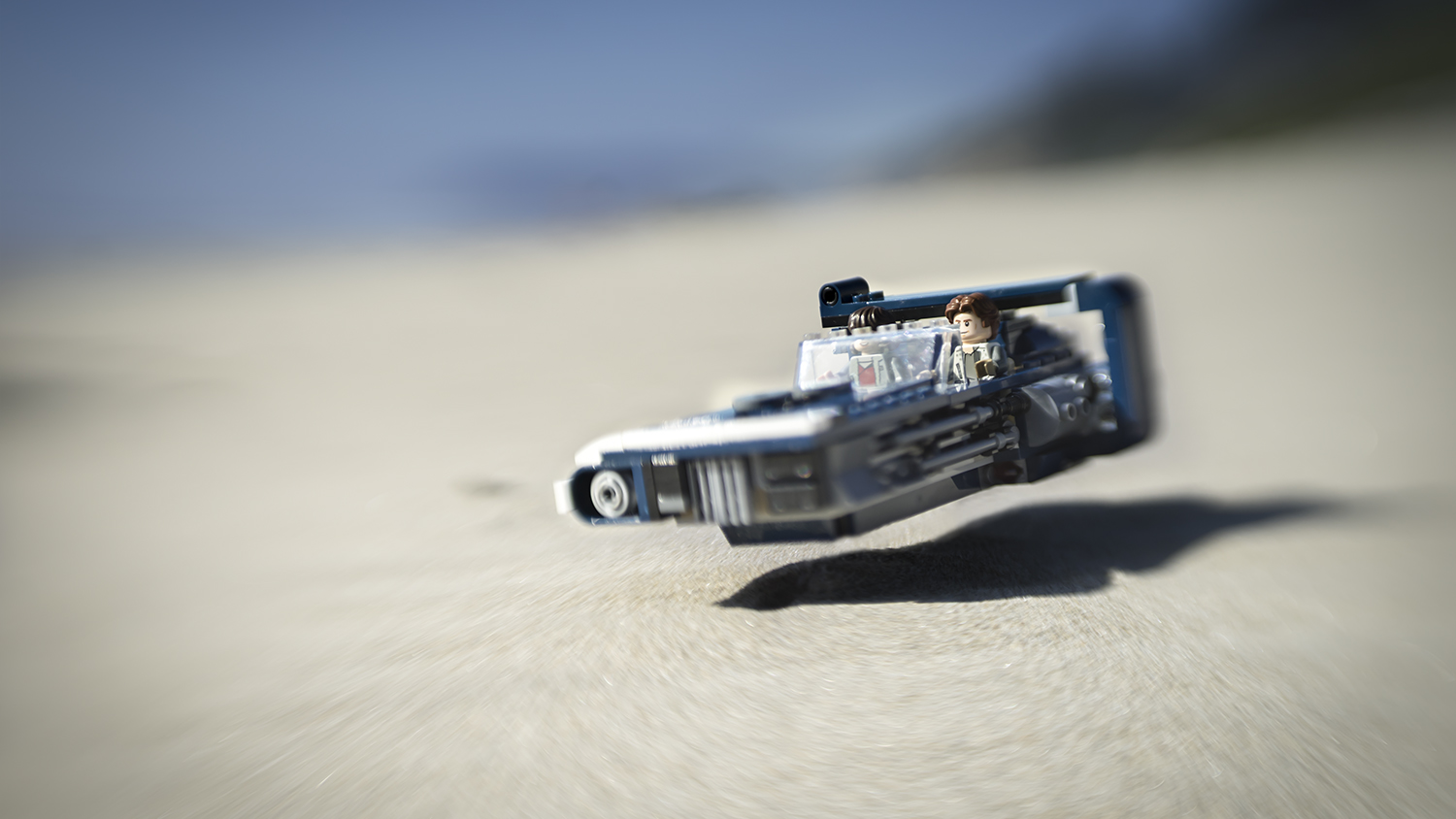 Conclusion
I learned two valuable lessons from this experience:
Don't judge a set by its picture or worse yet, it's origin story.
If you have sets to be built and no time to build them, host a building party. Grab a few friends and a few sets and see what happens.
Everything is better with friends; not just toy photography but building LEGO sets too!
Again I want to thank Cameron and Melisa who built my sets for me. They showed me how cool these sets are and helped me to create a few images I'm proud of.
Yes, life is so much better with a little help from your friends!
~ Shelly
Have you ever purchased a LEGO set or action figure that photographed much better than you thought it would? What gems are lurking out there that we have over looked. If you have any tips, please share your stories in the comments! 
Want to be a part of our community? Then please use our tag: #Toy_Photographers. Want to interact with like minded folks in a more intimate way? Then join our G+ Community? Do you sometimes lose track of the blog because life gets in the way? Then join our mailing list to receive our weekly round-up plus other news we want to share!