Its time to announce the winners of our April challenge. Last month in our G+ Community we were challenged by Joseph Cowlishaw to share images straight out of the camera.
This month take an image intentionally without any post processing (cropping and watermarking are allowed). What you snap in camera is what you get. Lets see what we can create without relying on the (awesome) editing tools we heavily use.

Whether it be an outdoor shot to celebrate Spring (Northern Hemisphere) or indoor with more control over lighting – get your creative juices flowing! You can use all sorts of tools that have been mentioned in the community before such as reflectors, lights, or even cutouts in front of the lens. Make up your own way to create a post-processed effect in camera. – Joseph Cowlishaw
First place
In first place this month is Chris Rose, who, with Yoda and Luke's training regime helping him along, raced into the winning slot.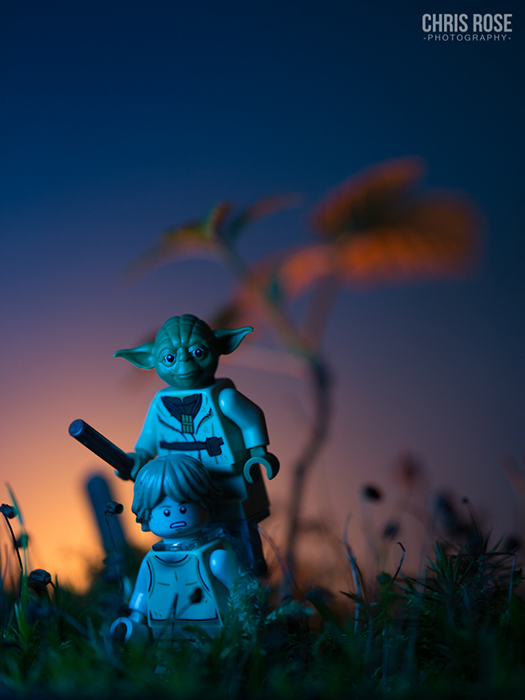 Chris explains how he got this shot:
The figures are stood in a plant pot in front of a sheet of blue paper. I used two Enevu Cubes for the light, one stood behind the pot set to an orange hue and the other handheld set to a blue light. I've cropped the shot down to 4 x 3 to remove the rim of the plant pot.
I think we can all agree that the use of the two light cubes really made for some perfect Dagobah lighting, without the need for any post processing!
As the winner of our April contest this image will become the banner of our G+ Community and the G+ Community page on the blog for the month of May. Awesome!
Second place
With a more literal interpretation of 'straight out of the camera' than we were expecting for this challenge, Janan Lee wowed us with his photo of an astronaut coming out of a camera.
Third place
In third place is this adorable elephant walking out onto a branch by Doug Gary. With a beautiful natural background, this scared elephant really pops out of the shot.
Honourable mentions
As always, picking our favourites is a really tough task, and we have a couple of honourable mentions this month.
First up, we have No Name, just playing with light and physics-ing.
Our second honourable mention is from Arvin C, who caught Ant Man making a run from the kitchen.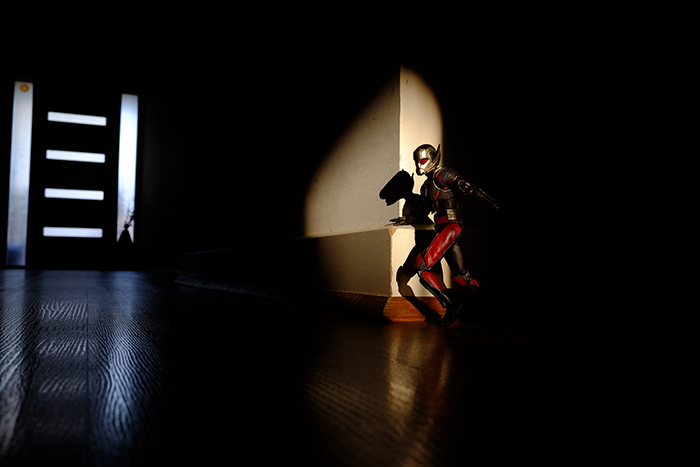 The best of the rest
These photos were also put forward by our team of moderators as being awesome! Check them out!
The Moderators
It takes a lot of effort to keep the G+ Community going strong and our moderators help photo challenges along by creating their own take on the challenge. Here is a sample of the images they created for our April challenge.
May challenge
For May, we've been challenged by Julie Blair with something completely different:
A paired challenge: Caption This

Take a toy photo, any photo, and invite the community to caption it.

Two winners will be chosen at the end of the month, one for the photographer and one for the author of the paired caption.
So you'd best head over to our G+ Community and check out the entries ready for captioning and share your most captionable photo for others to play the caption game with!
Have fun!
Small notice! If you have signed up to the Toy Photographers email newsletter, you will have received a request to update your email settings. PLEASE, PLEASE, PLEASE do this and check the box to say you want emails, or we won't be sending you any more newsletters!