"You don't photograph because you have a camera. You photograph because you have eyes and you have something to say."  Robert Frank
When I was in Chicago recently I saw this quote on the wall of an exhibit of Robert Frank photos. Even though Robert Frank helped to define the genre of street photography, his ideas on photography are useful across all genres; even toy photography.
I was out with two friends recently for a full days adventure of toy photography (and fishing). I came prepared. In my box of toys, I had many little potential scenes ready to go. I only needed to find the perfect backdrop and lighting.
But some of the stories in my head where mere sketches. We were planning to hangout on a river so I tucked in a mermaid. Per usual, I didn't have a plan, only a glimmer of an idea for a mountain mermaid photo. I did the same with a boat load of cats. Maybe a photo would find me …or not.
I know I will never change the world with my photography like Robert Frank, but that doesn't mean I shouldn't have something to say. My best photographs have stories embedded in the image. Sometimes they're my stories, sometimes they're stories the viewer brings to the image. So when I became stuck on an idea I turned to my photo buddy Lawrence Ruelos. You might know him by his Instagram handle Lego_Laws.
If you have not met Law I hope you will get the chance. He's a talented artist who knows his way around stories and character development. So when I was setting  up my 'little mermaid' photo, I didn't like what I was seeing. It was too bland.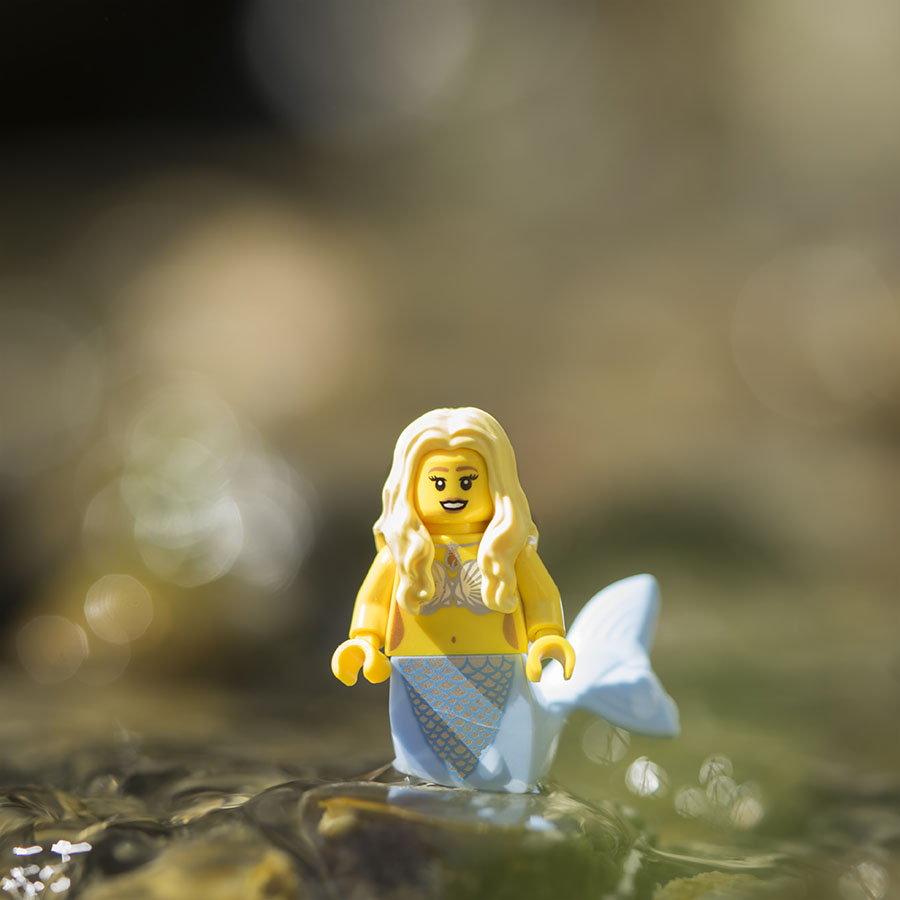 Knowing Law is good with stories and character development, I asked what to do. I then took his idea and came up with this: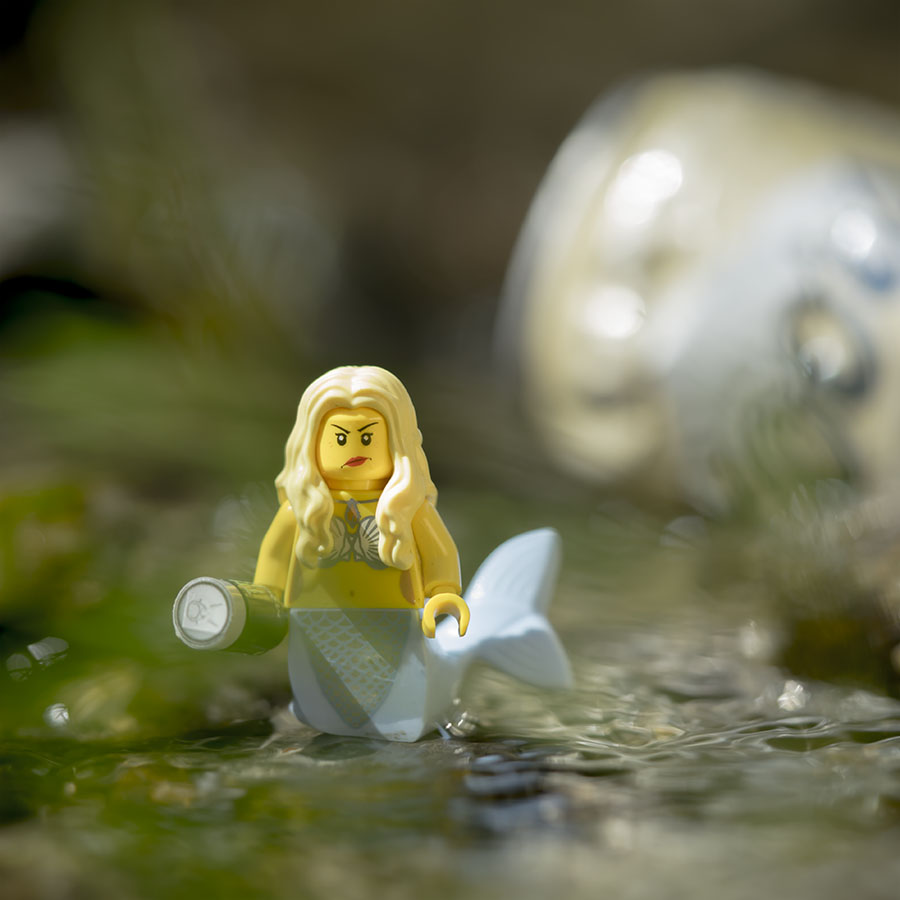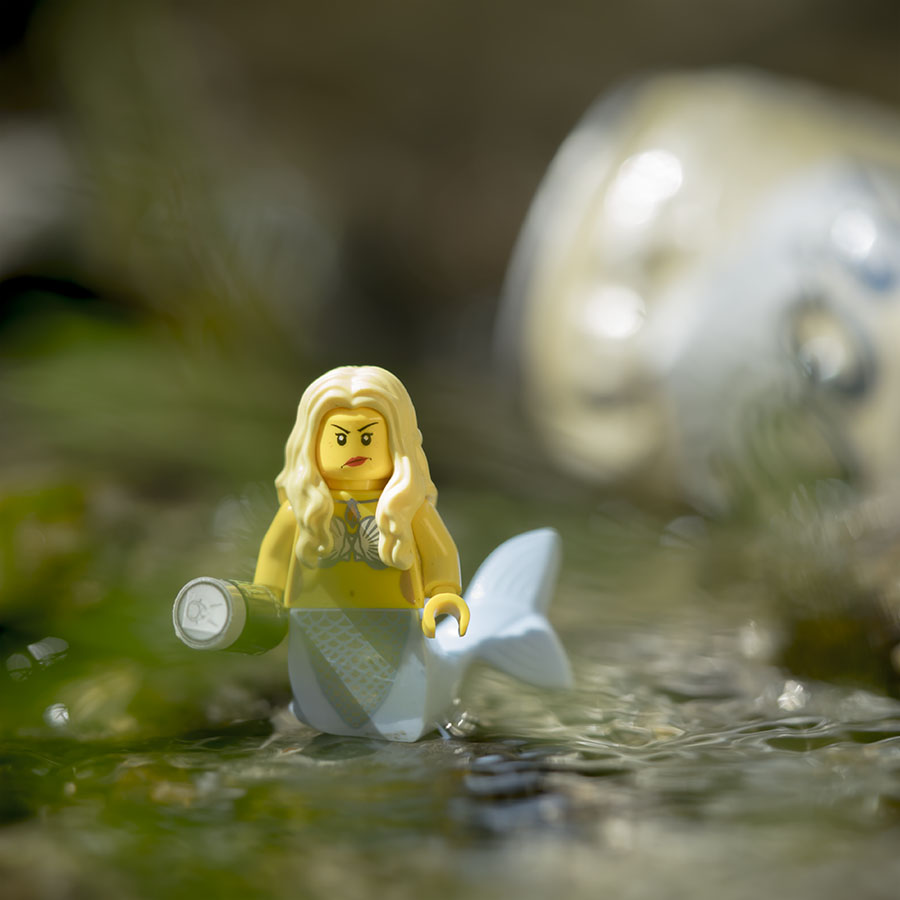 Later in the afternoon he saw me struggling with my cats in their rickety little 'boat' and he said: "I have another cat if you want one."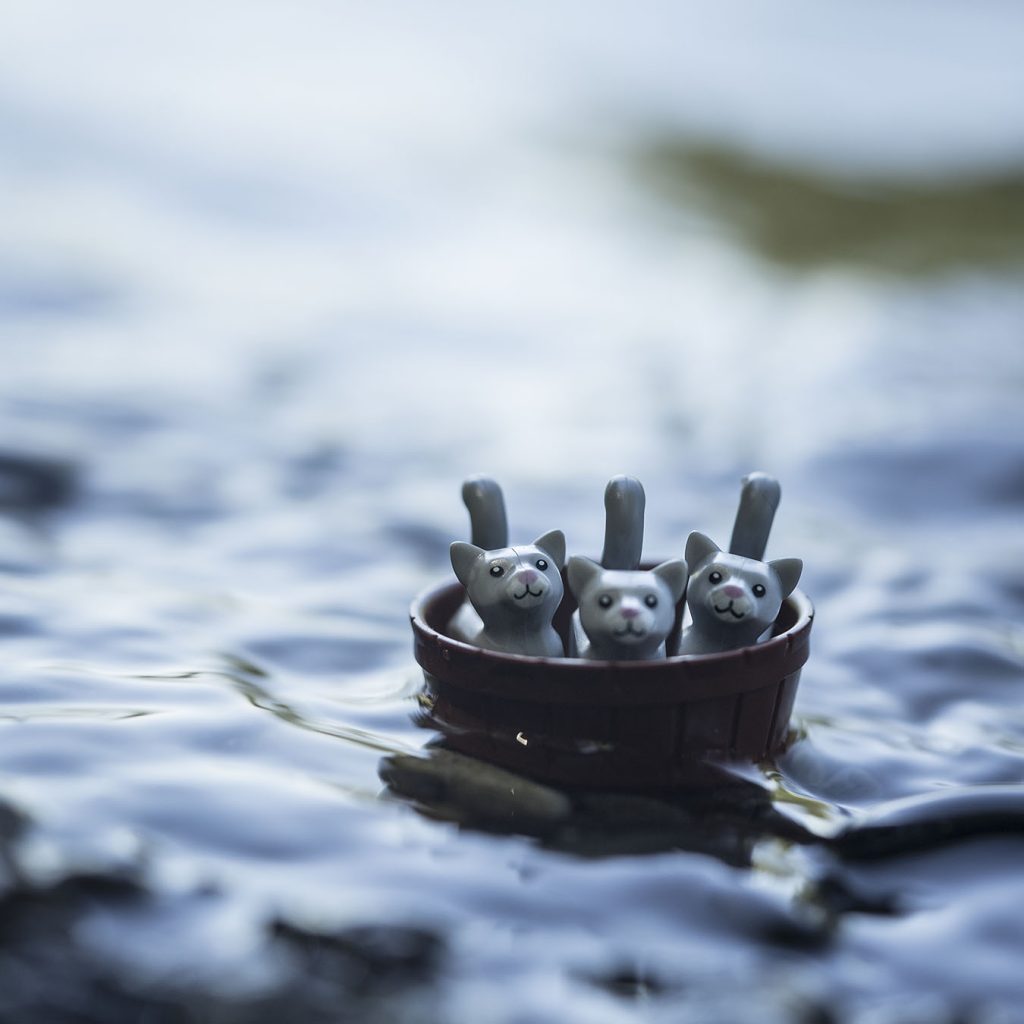 Suddenly the image of three cats lost at see became three cast aways returning home after an adventure.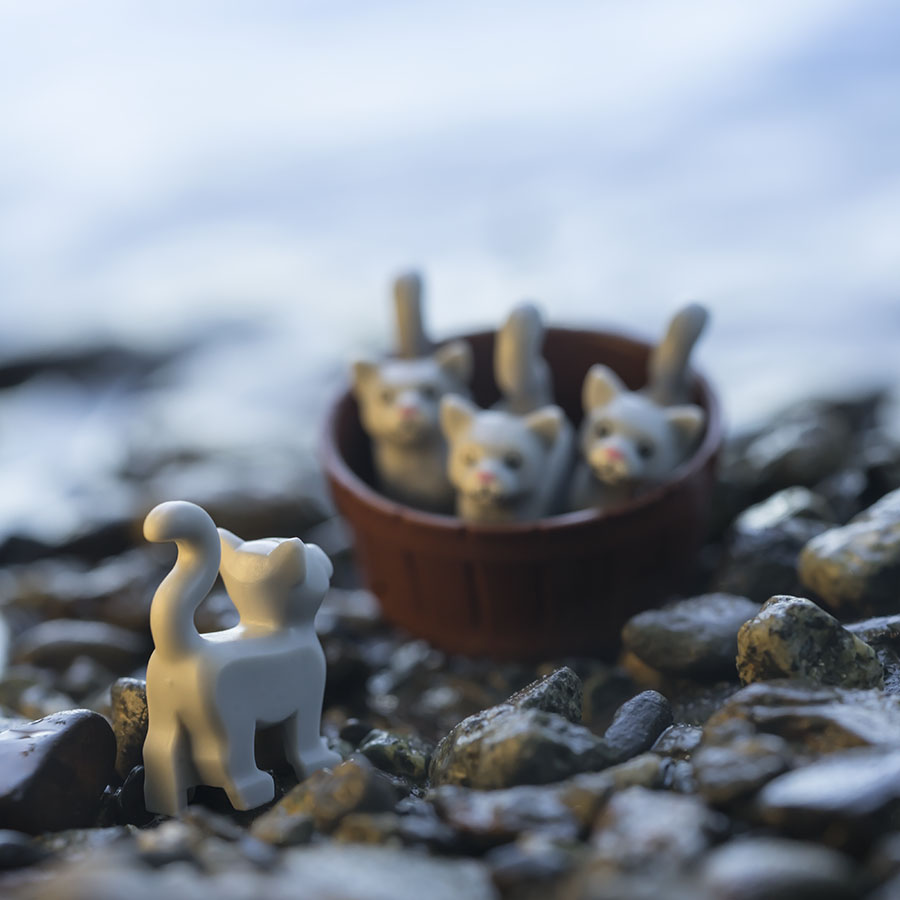 The lesson I learned from this experience is how one extra piece of LEGO in an image can expand a story from a sketch to a complete thought. It doesn't take much. A story with depth and a clear message is infinitely more interesting than an image composed with a single figure.
In the future I will remember what Robert Frank says about photography: have something to say. And if I don't have something to say, I will simply ask Law for help with my stories.
Because everything is better with friends…especially toy photography.
Shelly
Do you like to tell stories with your photos? Do you like to tell stories with one image or two? If you do, then please consider submitting your idea to our six image narrative series for publication on the blog. 
Also please sign up for our once a week email round-up of the previous weeks posts. This way you wont miss out on contests, challenges and posts to inspire your creativity.