It's been awhile since I've created a gratitude post. But their have been so many changes these first few months of 2017, I thought it was high time. I've always felt it's worth a moment to pause and take time to reflect on what it is really important to me: friendships and connections. And so far this year has been incredible in both of these areas.
Change is inevitable. Change is constant. ~ Benjamin Disraeli
Ch..ch..ch…changes…
We cant stop change, its inevitable. I spent three years blogging for Stuck in Plastic and I enjoyed my time and the experience immensely. Near the end I realized it was time to make a change, but I was scared. It's hard leaving something you love, something you helped to build from absolutely nothing. At some point the need to leave overcame my own fear of failure.
If you don't like how things are, change it! You're not a tree. ~ Jim Rohn
I received plenty of encouragement and support from the friends I made in the G+ mentorship lead by Shari Miller. They gave me courage and their own stories inspired me to create a life I could be proud of. In addition, I had the help and support of Kristina and Brett. Their friendship gave me the strength to take that leap and start this new chapter of creativity. If you're here, you know how that decision turned out. Personally, I think it turned out pretty awesome!
We're four months into this grand experiment and I feel that we're beginning to hit our stride. We have a fabulous team of regular contributors. Each member of the team brings a different skill set to the table. And more importantly they're as excited about toy photography as I am. In addition to these 'regulars'  we're constantly working with guest authors that are willing to share their experiences and bring a wider variety of viewpoints to the conversation.
with gratitude: Brett
I would be remise if I didn't take a moment to say thank you to my partner Brett Wilson. I've always admired Brett's photography, his wit and his ability to create community through his Gatherings. I'm honored that Brett agreed to be the co-captain of this blog. He brings a lightness, a level head, an easy going manner and a willingness to do just about anything for the project and the community. We both leave our frequent hangouts feeling good about the time we spend chatting, catching up and planning the next few weeks. Dare I say that work is fun?  I'm grateful to be building this community in partnership with Brett.
While Brett is pretty special, the rest of the team is just as awesome. Our regular contributors, Kristina, James and Jennifer, are each sharing their unique creative journeys with our community. I hope your find their range of styles and creative expression as inspiring as I do!
With Gratitude: Community
With the help of my august blog mates, we're building a community I want to be a part of. A community were members share ideas freely, where support and gentle criticism are there for the asking and there is a camaraderie that stretches across the miles. It is a community that has energized me to step outside of my well know style of short depth of field macro photography.
As I wrote earlier, I was emboldened to take on a large project of only studio photography. This is something I swore I would never do again after my experience creating a Minecraft review. I've also been inspired to try my hand at pinhole photography and take a second look at my Lensbaby. I've been inspired to take more risks through my activities in our G+ community. They amazing and diverse image being shared in the community have inspired me to try new techniques. And I'm having fun as I'm exploring.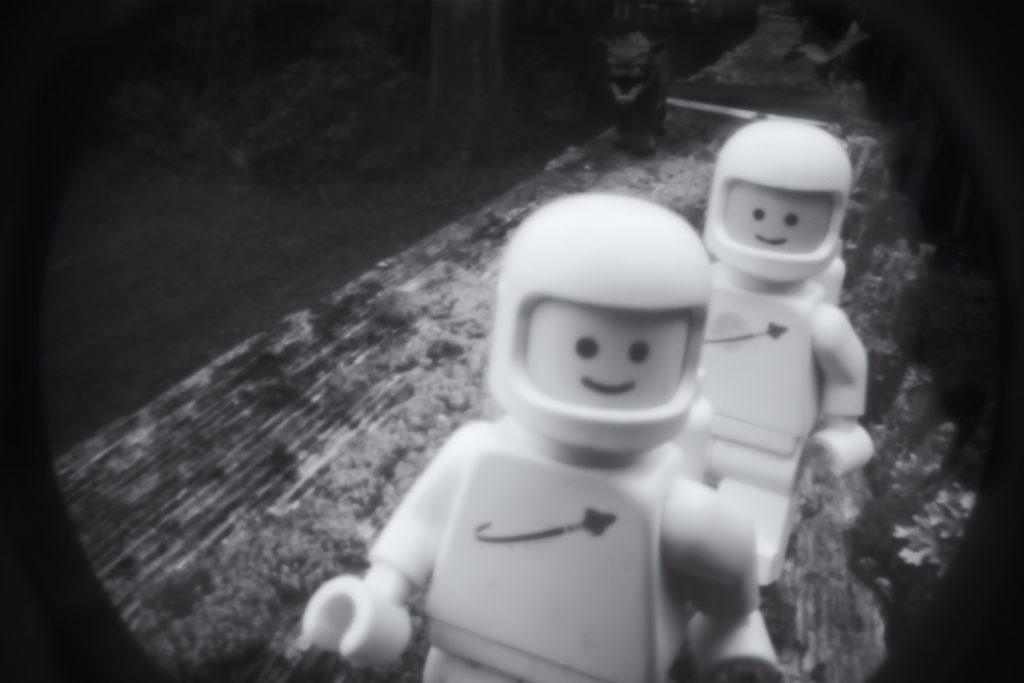 In our community you will be asked hard questions about your work by +aliceincleveland, get excellent inspiration and technical assistance from +tonytulloch and kind words and encouragement from +jasonnvmore. They make the community an amazing place to hang out. I'm grateful to both this dedicated group of early adopters, as well as our newer members.
Social media is not about the exploitation of technology but service to community. ~ Simon Mainwaring
with gratitude: You!
I'm sure I'm not the only author on this blog that's grateful for the amazing comments that are left on each post. So often the real magic happens in the comments, the shared stories and experiences. Even my husband, who occasionally reads my mussings, remarked to me how much he enjoyed the comments. I think that the post is only the beginning of the experience. Each post builds on the last and sets the stage for the next. Your comments spur us on with your suggestions and your own experiences. Thank you for your time and encouragement.
For me, it's this partnership with our readers that makes this community so special. It's a partnership dedicated to helping each other grow artistically, and developing some special friendships along the way.
With GRATITUDE: The Future
There is so much coming up!
The San Francisco Toy Photographers meet-up is next week! I've been planning this for nearly a year now and I can't believe its about to happen! We also have a new series we will be debuting soon that will be an opportunity for more people to participate on the blog (especially if writing isn't your thing). I'm looking at opportunities for cross promotion (pollination?) with other LEGO blogs. We're working with some amazing folks to bring you more interesting  posts in our "Why?" series. And later this year I will be traveling to Skæbæk Fan Weekend to present a workshop on toy photography with Luigi Priori.
The Future's So Bright, I Gotta Wear Shades – Timbuk3
I'm grateful for all the opportunities this blog continues to present. There has been opportunities for growth, new friendships plus new ways to explore both toy photography and photography in general. We couldn't do this without you… so thank you!
…with gratitude. 🙂
~ Shelly
If you're interested in being published on the blog, consider joining our G+ Community. Many of the posts you see on the blog start out as conversations or ideas shared within this thriving and supportive community. 
Don't forget to subscribe to our e-mail list where you will receive a weekly roundup of that weeks posts.