I'll readily admit I have a lot of supplies for my toy photography – various toys, camera equipment and other gear.
I don't have the latest and greatest anything, but I make what I have, and what I can further source, work for me.
This concept can be true at any range of your budget. While social media can make it seem like you need a $2000 camera and $300 figure to make it in this field/hobby that's far from true.
And to prove this and/or give a glimmer of hope to those of you just getting started in toy photography, or even just thinking about getting started, I set out to make a $5 photograph.
For this premise, I've assumed everyone has a phone with a camera. The phone I've used for the below is my iPhone se. For the rest, I headed to the Dollar Tree. Once there, I got a flashlight, magnifying glass, pack of 8 plastic dinosaurs, bag of marbles, and pack of 4 metallic poster board sheets. All that in total was $5 + tax. (Full disclosure, I already had a flashlight and magnifying glass, so I didn't waste the money and buy new – but I did verify that these can be bought for $1 each at Dollar Tree.)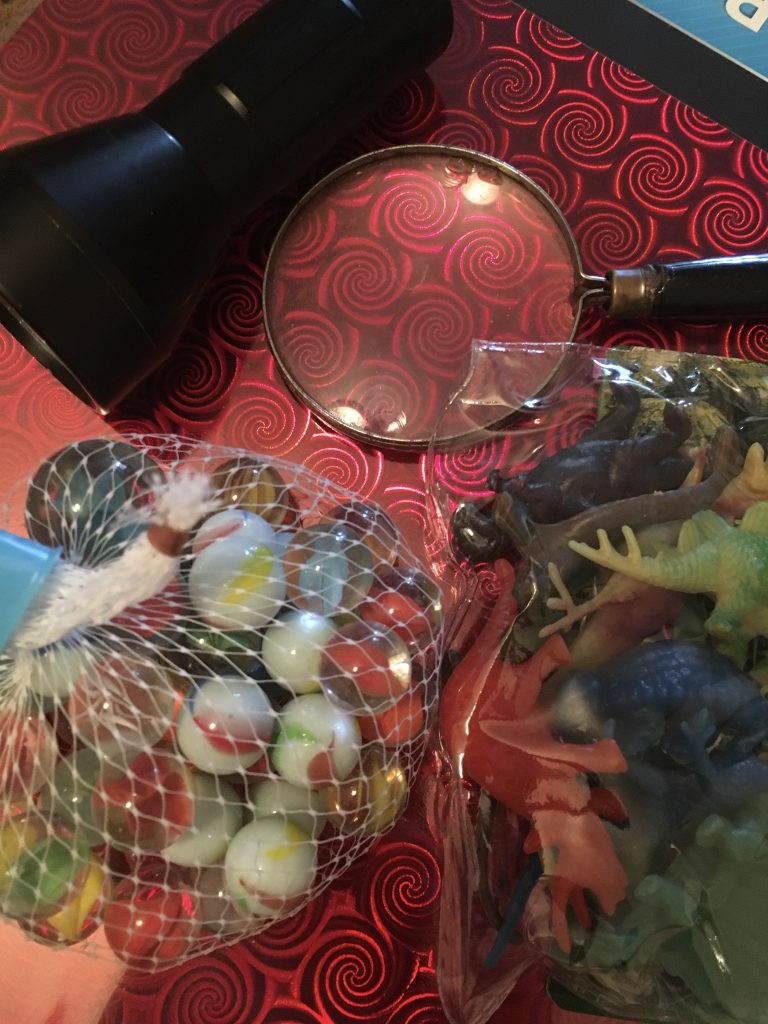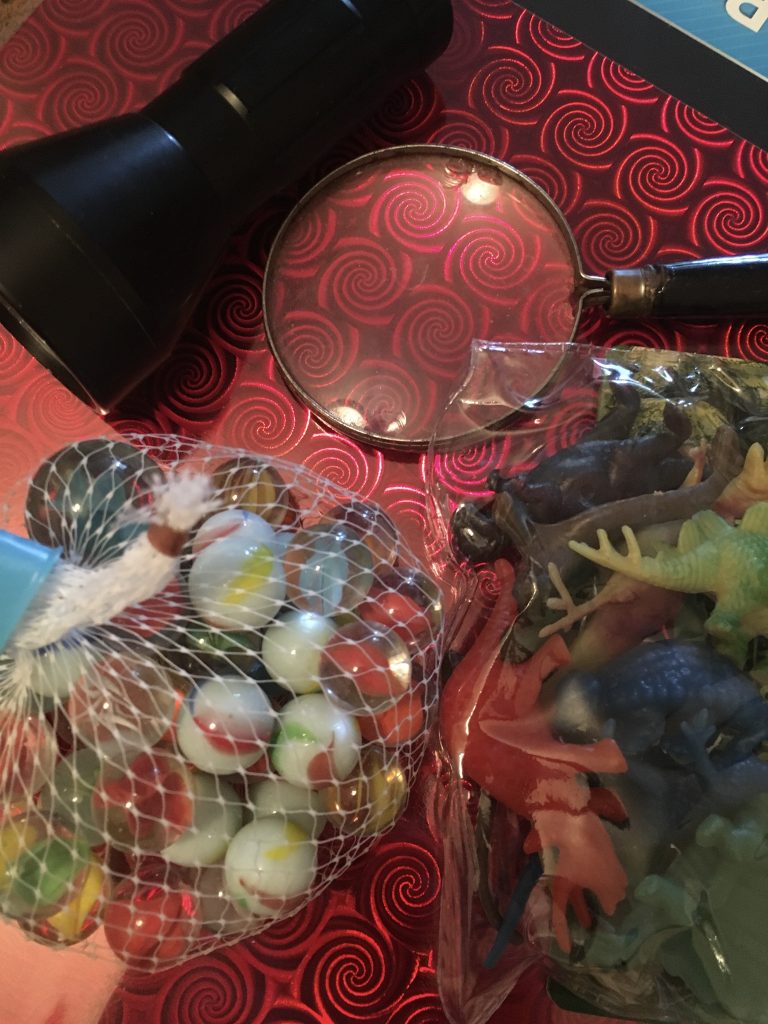 The flashlight served as the lighting source, and I used the magnifying glass as a pseuo macro lens and distortion tool. A dusty magnifying glass creates some nice bokeh too. It was a bit tricky working this way – flashlight in my right hand, magnifying glass and phone in my left, then pressing the shutter button with my right thumb, but with a couple minutes practice I got the hang of it.
Check out the results. I'm calling these Dinosaur Dreamworld.
See yourself as more of an outdoor photographer? Even better. Skip the backdrop and lighting source – you have the sun and world around you for that.
So really this post is a misnomer – that's 7 photographs for $5 worth of supplies, and I'm sure with some brainstorming I could make even more from this same equipment.
It's easy to get caught up in buying more, gathering more, going for the best, but with photography, as with any artistic medium, it's your creativity that takes you the furthest.
So what do you think? Can toy photography be for those with a smaller budget? How do you make what you have on hand work for you?