When I was a kid I used try and build my own X-Wings out of LEGO with little success. With that being said, this set is probably my holy grail and the X-Wing is what got me into toy photograhy.
Nearly 10 years ago when I was a photojournalist for The Bellingham Herald one of my assignments was to capture photos of a toy store closing downtown. While wandering around taking photos I saw the LEGO X-Wing microfighter and my mind was blown. This was almost the moment I realized LEGO had gotten licenses for all kinds of stuff (which also helped save the company). After work that day I went back to the shop and bought it and the Millennium Falcon microfigther. The photos were never really what I wanted with the microfighters both to the build and my toy photography skills. You can laugh a bit at my "photo" from nearly 10 years ago below. I think I have come a long ways with the photo at the top of this post.
When I saw the more affordable Star Wars Luke Skywalker's X-Wing Fighter 75301 set I immediately bought it, but I kept it stashed away in my closet as a little birthday gift myself for my 40th birthday. I figure as I get older I need to keep doing things to remain young and gifting myself that and building it was a great gift. Enough about me though let's review this set!  
The X-Wing Starfighter
The actual X-Wing was a lot of fun to build and is about 13-inches in length. I think this version of the X-Wing holds up well in comparison to previous models with aesthetics, build and the price point is very tough to beat. This X-Wing is lighter than the previous version due to being 474 pieces versus 564. The design of the back of the X-Wing is simplified from previous versions, but it looks great to me still.
The folding wings are back and are very easy to adjust with a touch of a small gray button.
And you get spring-loaded shooters to send projectiles from the bottom of the wings. Make sure not to shoot your eye out or lose one of these under the fridge.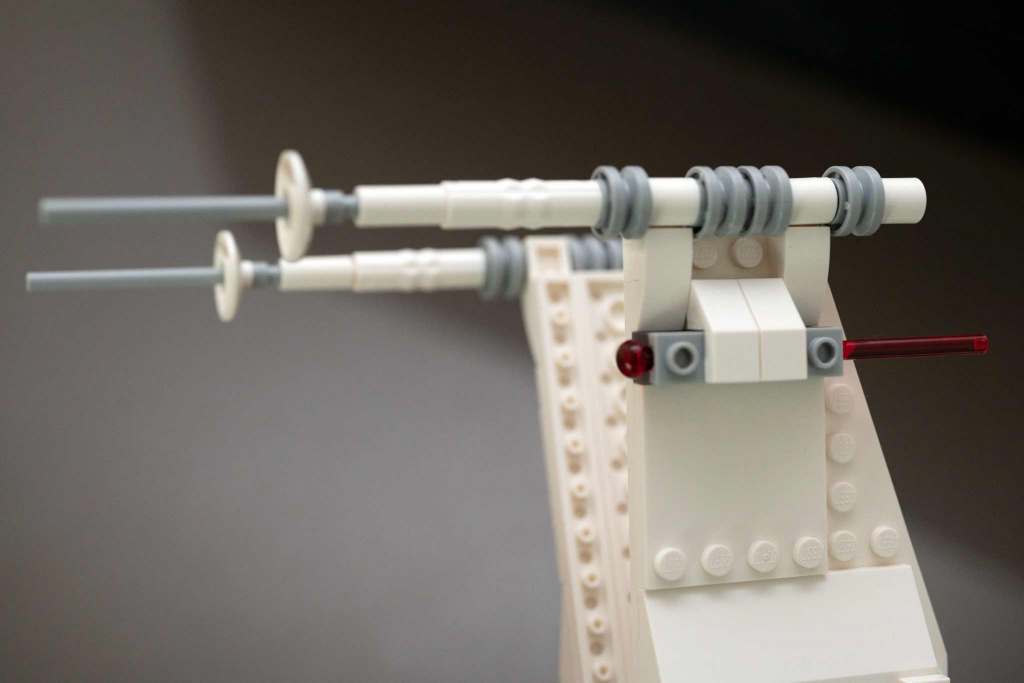 Luke fits into the cockpit nicely and I do like how the control panel is printed on the LEGO and not a sticker. I usually don't put stickers on my builds since after time they fall off, so I am fan of what they did here.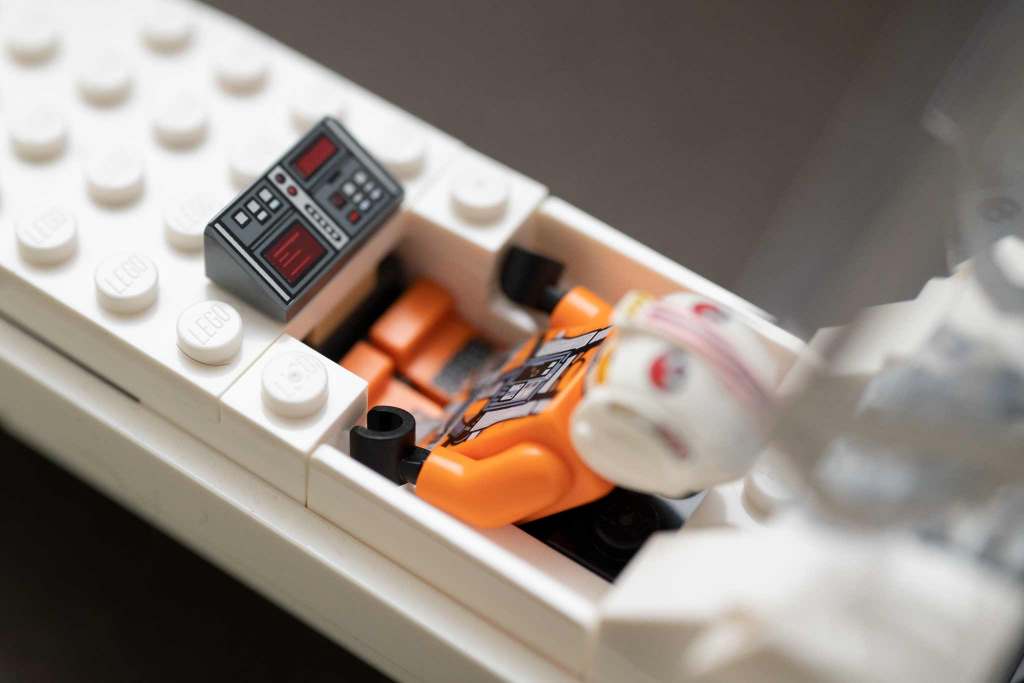 My only qualm with this build is the landing gear falls off pretty easily, but it's really not that big of a deal.
The Minifigures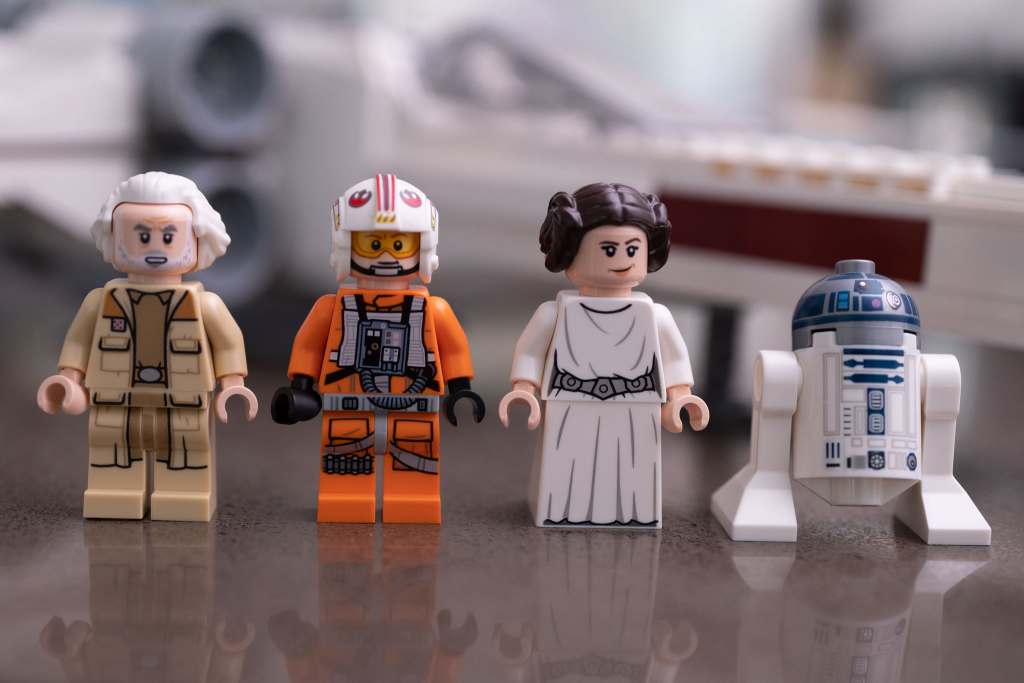 The mini figures are great. You get Luke with his lightsaber, Princess Leia with a blaster, the infamous astromech R2D2, and General Dodonna. All three human minifigs have facial-expresson prints on both sides of their face, which is a win in my book.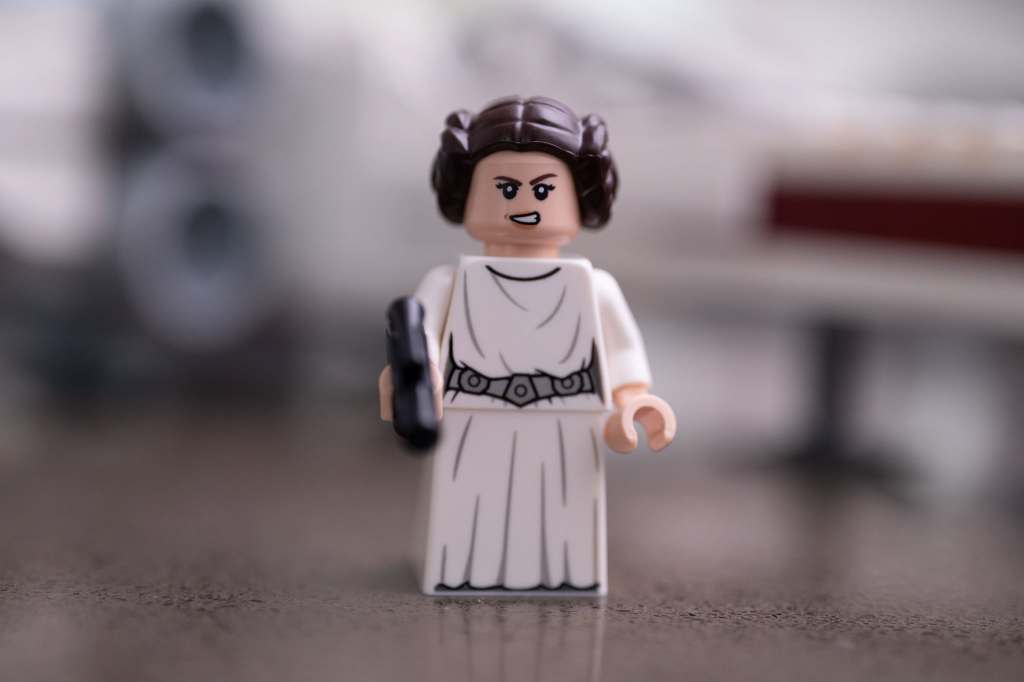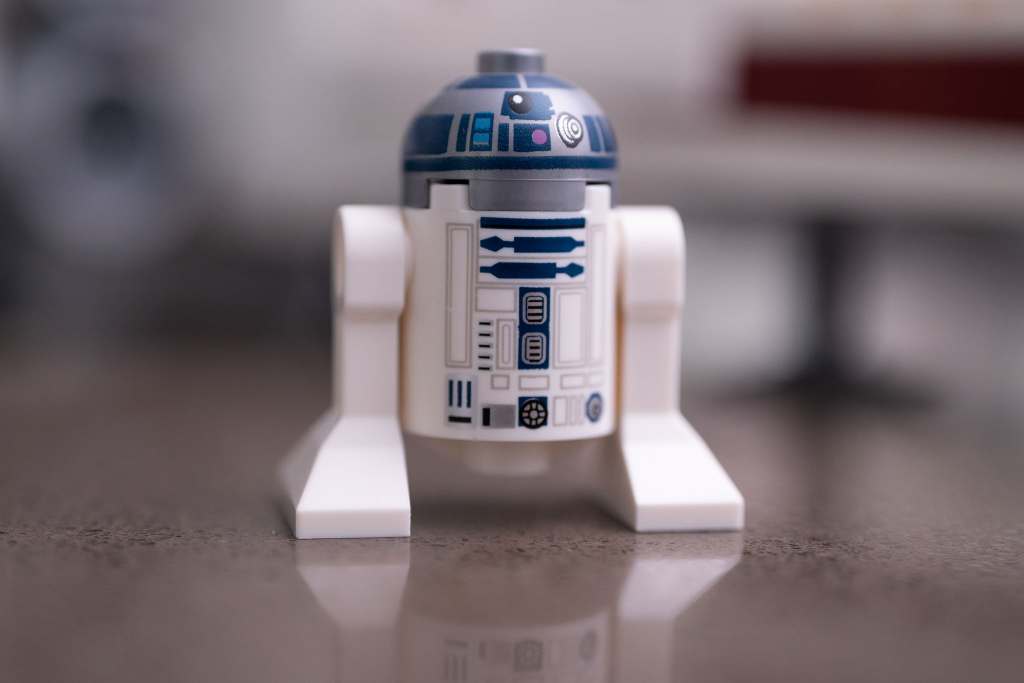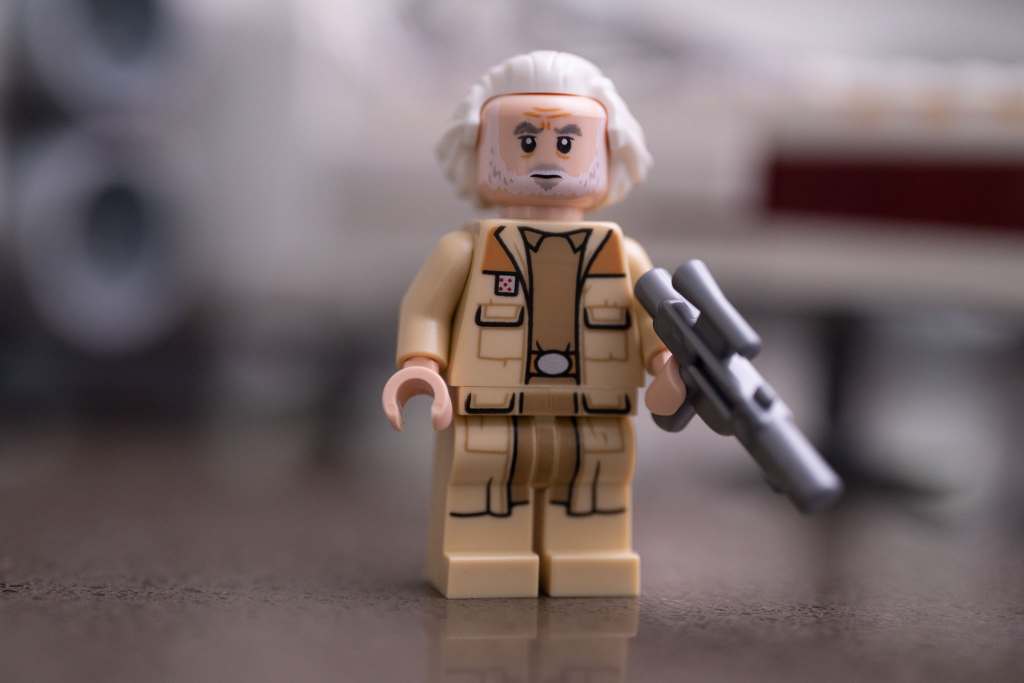 Overall an X-Wing of this quality and look is great for under $50 is pretty good. Although I have upgraded my LEGO X-Wing I am still up to the same old silly tricks, but just better at it.