Hello my name is Sergio Paredes (@sergi_h2opolo7), I'm a Chemical engineer in an ethylene oxide plant in Tarragona, Spain. Since I was child I have been a Playmobil lover and over the years I have become an amateur Playmobil collector. My experience in toy photography is very recent, just over a year ago. It started with COVID-19. Upon arrival we spent much more time at home and I began to photograph my playmobil figures. Day by day my curiosity regarding toy photography was increasing and I began to read and look for photography techniques in order to improve my Playmobil photos.
Where do you get your best photography ideas?
The truth is that many times the ideas come to me when I am watching a movie on television and I think: could I do this scene with Playmobil? Other times, it is simply the figure that guides me. Sometimes the final result has nothing to do with the original idea that I had in my mind.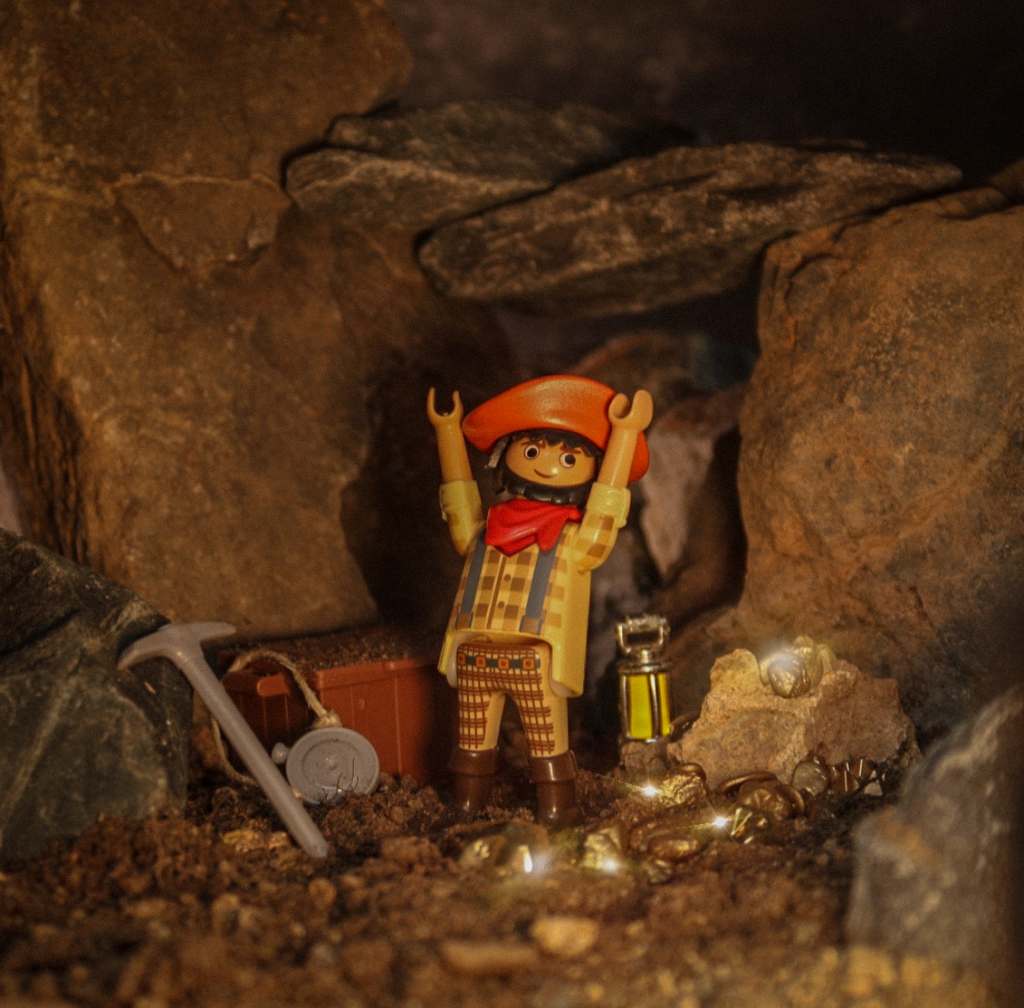 Tell us about your process in creating images from original thought to final photo image.
Well, basically I start the process with a general idea, but as I set up the stage, it changes depending on the environment, light, the accessories that I have at that moment, etc. Once I have everything ready, I start shooting and adapting the scene according to what the photo looks like. Finally, once the final photo is chosen, I start the editing process adapting it to the style that I like the most.
What photography editing software do you commonly use in your image creation and how does it help you express your ideas?
I usually use the same software for all my photos. They are free applications for mobile phones such as Lightroom and Lensdistorison. I usually use them to change the background, the light of the photo and add some extra effect.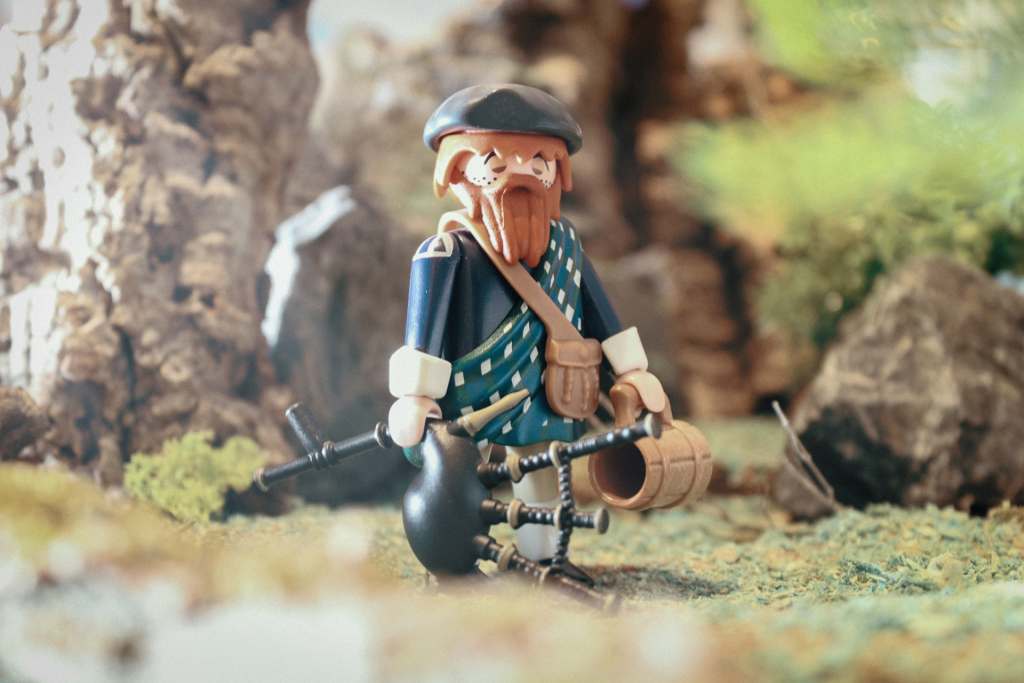 What is your current equipment set-up and why is it your favorite?
The main equipment I use is my Canon EOS 4000d (one of the most basic and cheapest SLRs on the market), different lamps to play with light, atmosphere aerosol and nanosprayaerosol for outdoor photos, and also for indoor photos I usually use the screen of the PC for backgrounds and different floor designs.
Do you have a 'high-end' and 'low-end' set of gear for your photography?
All the material I use to make my diorams and photographs is "low cost". I am an amateur toyphotographert and I do it as a hobby. Playmobil collecting is not a cheap hobby and I can't spend a lot of money to take my pictures. I don't dedicate myself in a professional way, to me its a hobby and entertainment. Obviously, if you want to improve you need to have the best material with you, but you can also take fantastic photos with much cheaper equipment and material available to everyone.
Tell us your favorite photography environment and why?
Most of my photos are taken at home. But I also really like outdoor photography. Near my home I have a field where I can find perfect locations in order to take medieval, western, vikings photos. In winter time I use to make indoor photos, rarely outdoors, it gets dark early, cold, etc. But in summer time its perfect to oustide and find betigul locations.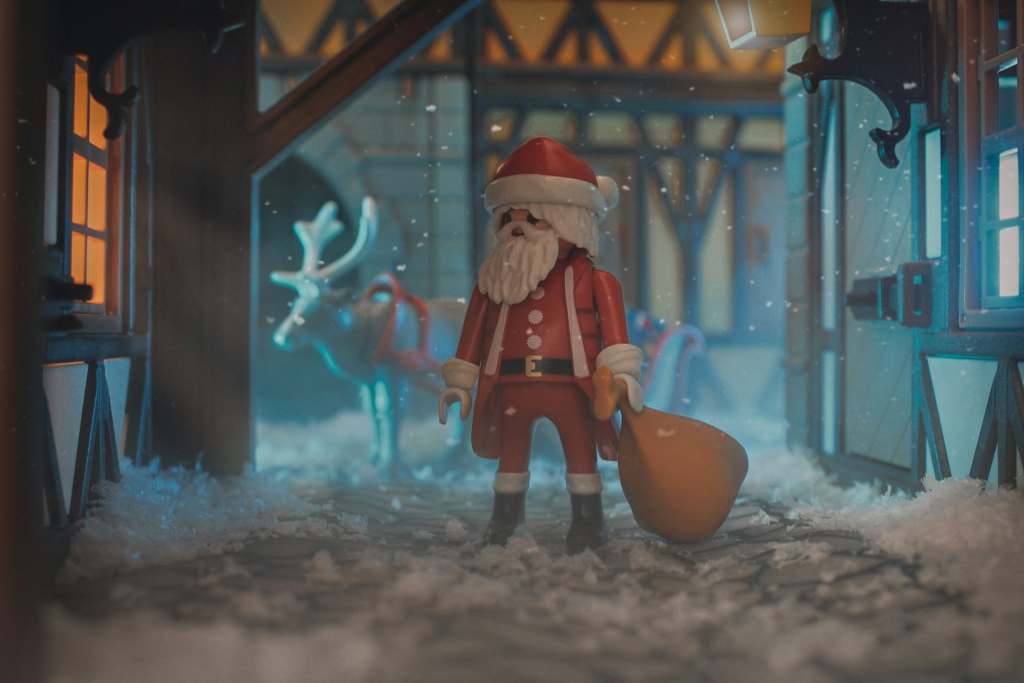 There are a lot of toys to choose to photograph. What is your favorite toy line and why?
As I mentioned before, I am a playmobil collector, so I only take photos of playmobils. There are many playmobil themes and that offers a great opportunity for photography. The main drawback I find is the low mobility that playmobil figures offer if we compare it with other action figures, for example. This limits a lot when you want to recreate some scenes. You have to deal with and adapt the scene to playmobils.
Who are your greatest influences – toy photographers or otherwise?
All of them are excellent colleagues and photographers.
What is your greatest toy photography achievement?
In the playmobil community, we have groups with people from all the world where we hold regular amateur playmobil photography contests. I usually participate in many of them with good results. But to me, the greatest achievement is to make people laugh, enjoy and show people how fantastic are these little toys of 7.5 cm.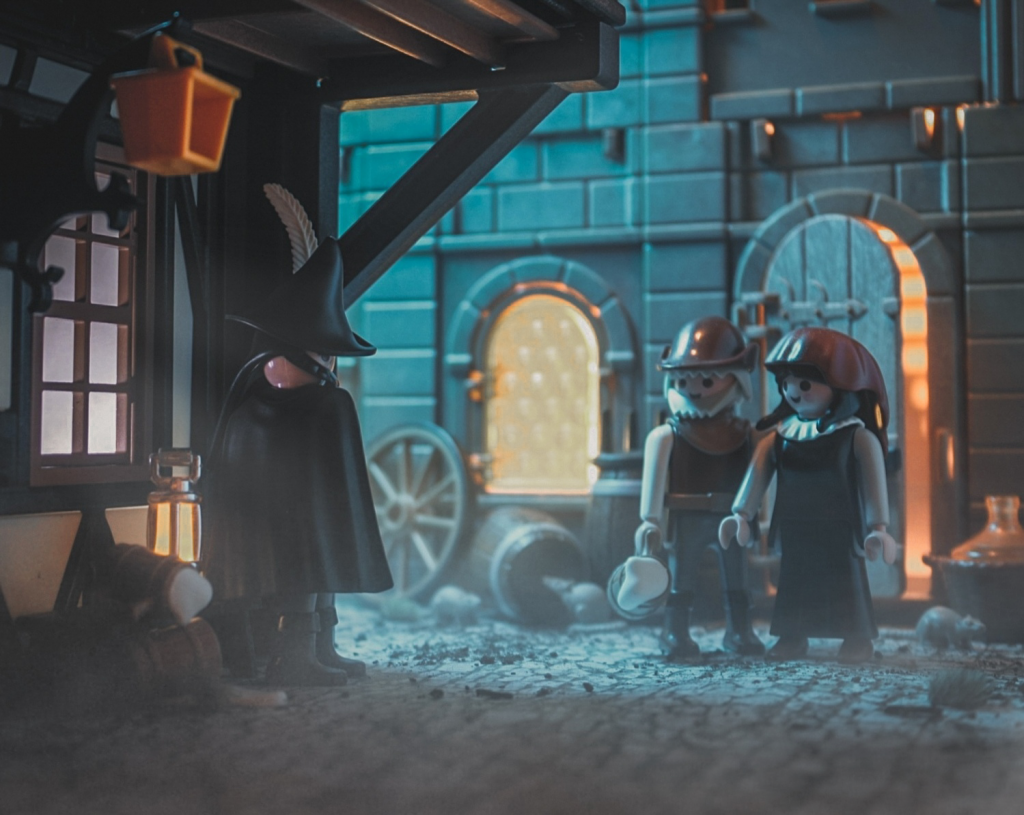 Thank you!
Thank you Sergi Paredes for sharing your love of Playmobil with us! You can find more of Sergi's fabulous work @sergi_h2opolo7