If you would have told 8-year old me one day there would be a Delorean Transformer I would have called you a big ol' liar. Younger me would like to apologize, because it exists now and this Delorean Transformer's name is Gigawatt. I picked up the Transformers Generations Collaborative: Back to the Future Mash-Up, Gigawatt Ffigure from Hasbro Pulse. This Transformer will be finding a home on my desk at work, which is reserved for only the best of the best in my toy photographer collection.
As a car, this Delorean works great in terms of scale with LEGO minifigures and I really like it in this mode. My only qualm with it is the inner workings of the Transformer can be seen through the windshield and some tint on the window might have made that better.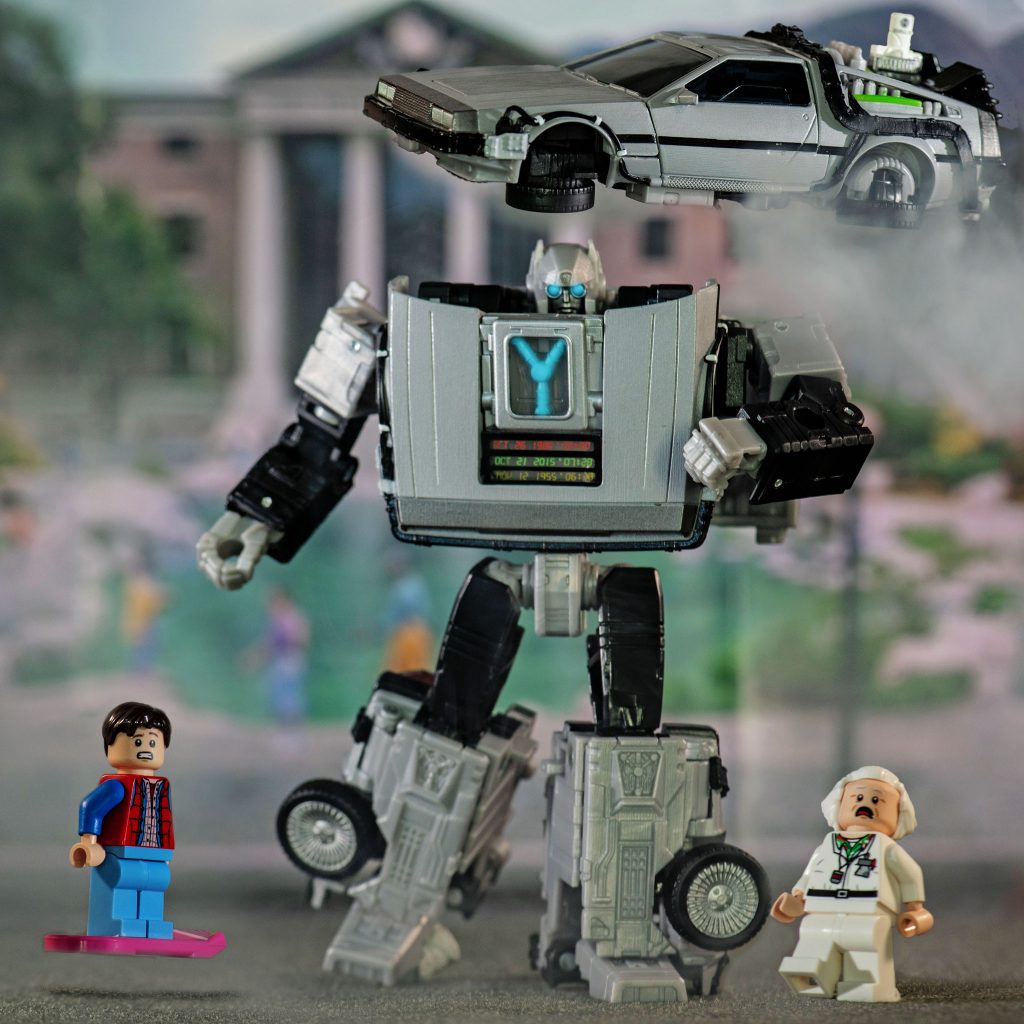 I like the robot mode for Gigawatt, too and it falls in line with other Transformers of that scale in terms of design and size.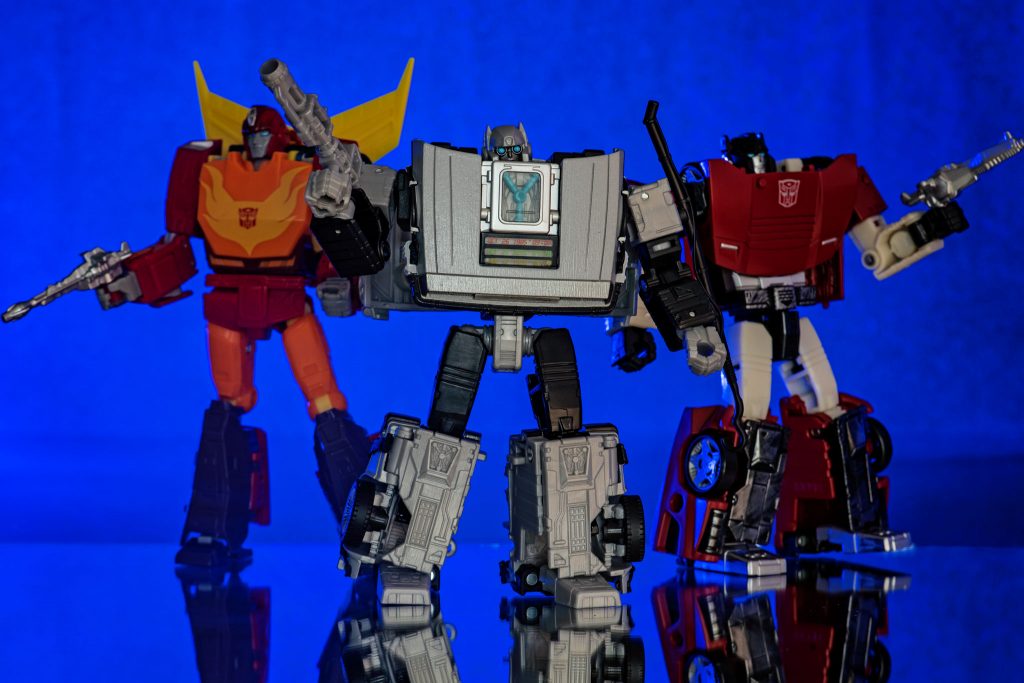 I also like that the hood flips over and you can see the inner workings of the flux capacitor and the date when the Delorean, Doc Brown and Marty McFly traveled through time.
If you are a nostalgia-driven toy photographer like me, this is a great toy to take photos of and to use as a prop. When I started out here at ToyPhotographers.com I didn't have much of a toy collection, but I do now, and this rounds out the characters I wanted to create my own series of mashups, which I look forward to showing you in the future.
More about this Transformers Back to the Future Collaborative
Great Scott! Worlds collide in this Transformers-Back to the Future mash-up pack! The iconic time machine from the 1985 Back to the Future movie is now Gigawatt, a time-traveling Transformers robot! When Marty and Doc Brown need a ride through time, Gigawatt is ready to fly! This Gigawatt figure features movie-inspired details inspired by the Back to the Future film, including Doc Brown-style goggles, a flux capacitor chest piece, and time circuits. In time machine mode, the gullwing doors open and his wheels rotate to produce a hovering effect as seen onscreen. The figure also includes blaster and whip antennae accessories. It converts from robot to time machine mode in 17 steps.
It includes Gigawatt figure, 2 accessories, and instructions.
Can the time travelers beat the clock? Or will Gigawatt run out of time, plutonium, and Energon?