I am a fan of all types of motorcycles, speeder bikes, or other single-occupancy LEGO vehicles. I also don't have a Captain America minifigure, so Captain America & Hydra Face-Off LEGO set 76189 was a win-win for me. The Captain America minifig and shield alone are worth $9.99 in my humble opinion. So the bike and Hydra agent minifig are just an added bonus. That being said, let's dive in!
Captain America's Avenger motorcycle was the easiest LEGO set I have built with only 49 pieces. This is also why it is marketed towards kids 4 years old and up: "A large Starter Brick and simple building steps ensure kids aged 4 and up can build with confidence as they assemble Captain America's chunky-wheeled motorcycle." That being said, this set is suitable for both children and man-children like me.
The Hydra disc shooter with a detachable blaster is a nice little addition to the smaller set. The discs do indeed shoot out and this is the first time I have seen this LEGO "action" concept personally.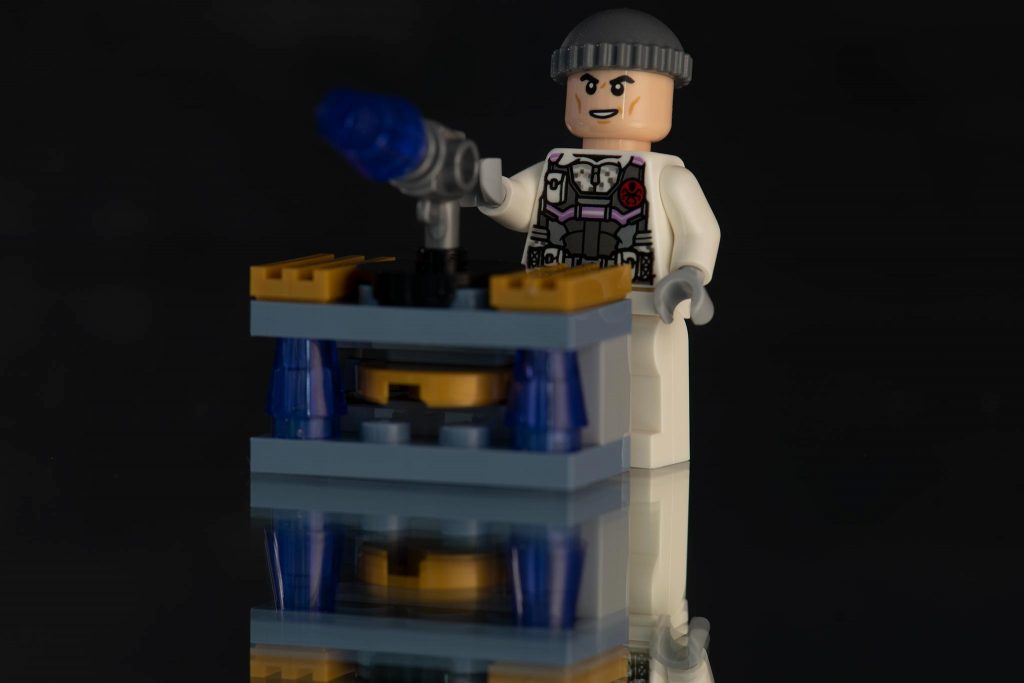 The Captain America minifigure is great and so is the shield. I am happy I have both in my collection now to create new scenes and photos with both of them.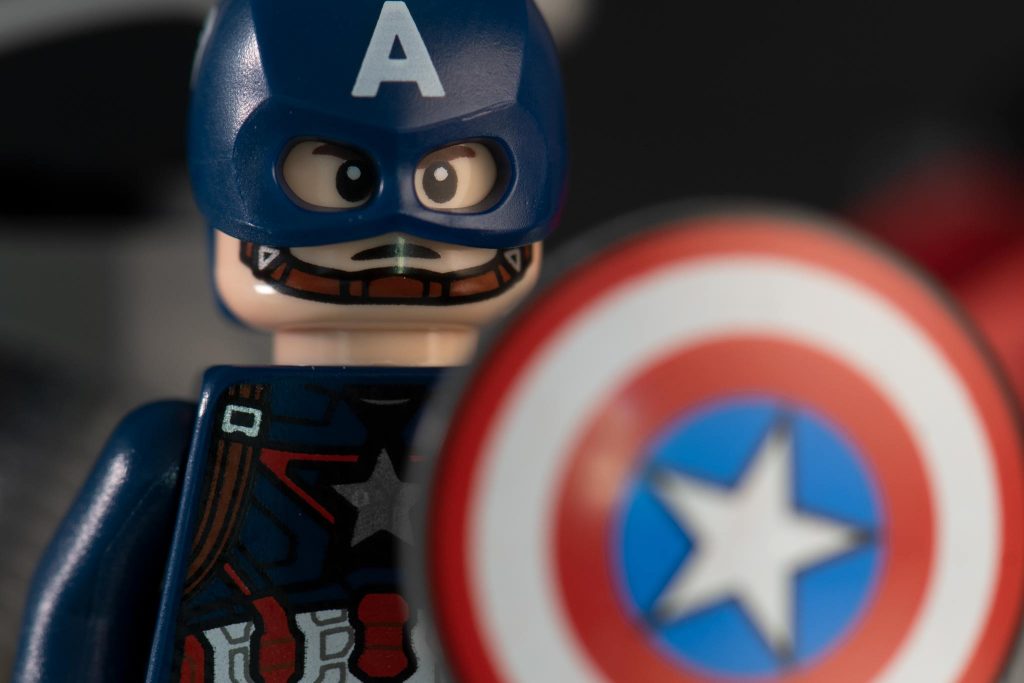 This set also includes a separate hairpiece for Steve Rogers, and when you rotate his head, the chin strap from his helmet is no longer visible. Great move by LEGO with this little idea.
I do have to say the Hydra agent has a funny hat. It's also very evident he is a Hyrdra agent due to the large logo on his back. This ultimately will lead to his demise via Captain America's trusty shield.
Overall, this is a fun little set and a great one to combine with the new Marvel Studios LEGO minfigures, CMF 71031. You can see more photos of the new Marvel minifigures HERE.