When I first started working with toys in photography I was using old action figures I had from when I was a kid, and the photos never ended up exactly where I wanted them. After a time I realized the quality of the action figure or LEGO made a big difference with photos. That being said, I bought the S.H. Figuarts Yoda and I had a lot of fun with that one. Then I picked up Goku and that was a fun, creative voyage. S.H. Figuarts quality, articulation and additional hand and face options really helped me push some of my photo concepts to the next level. I wanted to recreate more Dragon Ball Z scenes and the S.H. Figuarts Piccolo was the missing piece to some of my ideas. I got each of these action figures from Big Bad Toy Store and may or may not have pre-ordered Super Saiyan Full Power Goku, too. Take a look at some of the photos I captured and some details about what makes this a great action figure.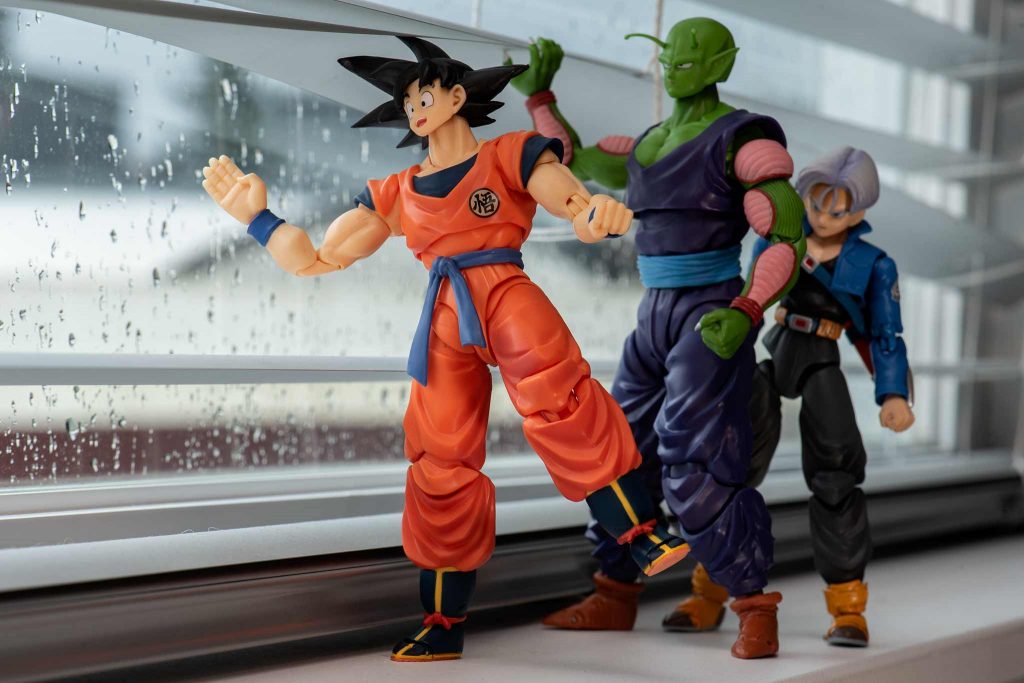 Let's dive into why I really like this action figure. Piccolo, the Proud Namekian, features a newly developed, enhanced joint system that helped me create some different photos. In the past, I have had to pop limbs out of joints and break my action figures to get the poses I wanted. Not this time.
Plastic capes usually kind of suck. Not this one! It has a couple of different layers to it, so you can create different types of looks.
If you watched Dragon Ball Z you might recall the battle where Piccolo loses part of his arm (don't worry it grows back). Well, it's an option here, too! I do think this was kind of a silly addition, but the more the merrier.
The crossed-arm parts are one of my favorite pieces because it allows you to proudly show off Piccolo's expressive glory.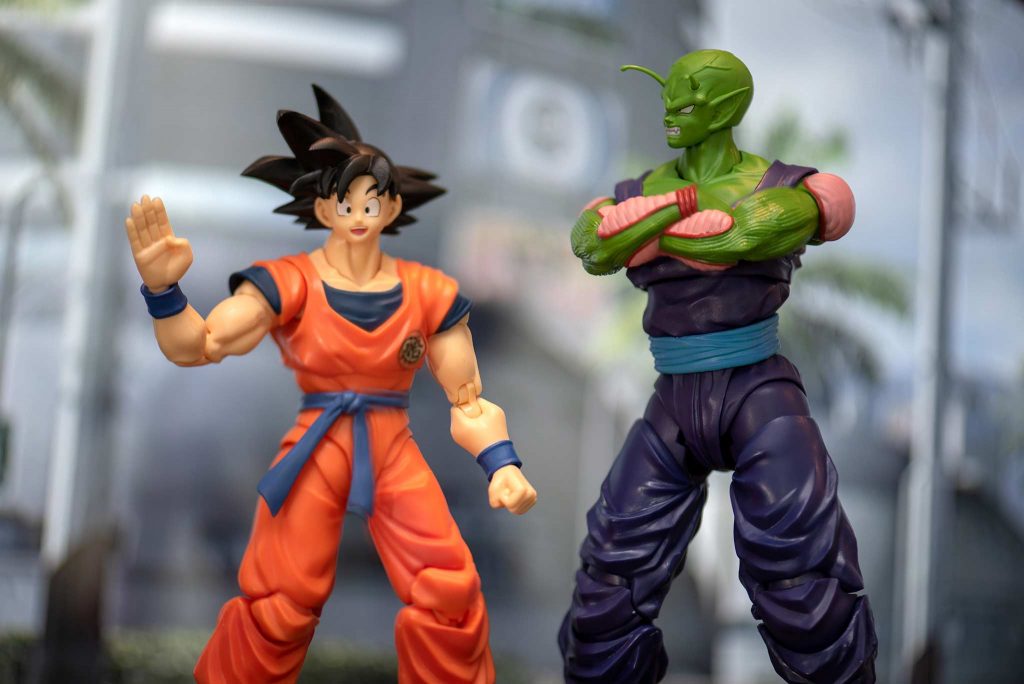 This S.H. Figurarts action figure also comes with three optional head parts, with hat and non-hat variants, optional faces, and three right and two left optional hands, as well as back parts for when you don't want that cape on display.
Overall, I love this new addition to my collection and have so many other photo ideas to create in the coming months. Make sure to tag your photos on Instagram with the #toyphotoblog tag, so we can see your artwork and for a chance for a feature!