With all the turmoil of recent months—US elections, global pandemic, Eddie Van Halen dying, stubbing my toe, dogs and cats living together—it was time to unwind and relax with some good rock tunes. I decided to celebrate the wonders of Rock 'n' Roll with a six-image narrative of images celebrating some of the classic rock-god poses.
First off is the pre-concert backstage hangout, inspired by Kurt Cobain.
Kicking off the show with headliners Deadpool and the Anti-heroes.
The classic guitar solo, inspired by Slash.
Every once in a while, someone sets a guitar on fire to evoke the spirits of their rock gods forebears (and/or the LSD finally kicked in). Inspired by Jimi Hendrix's indelible Woodstock performance.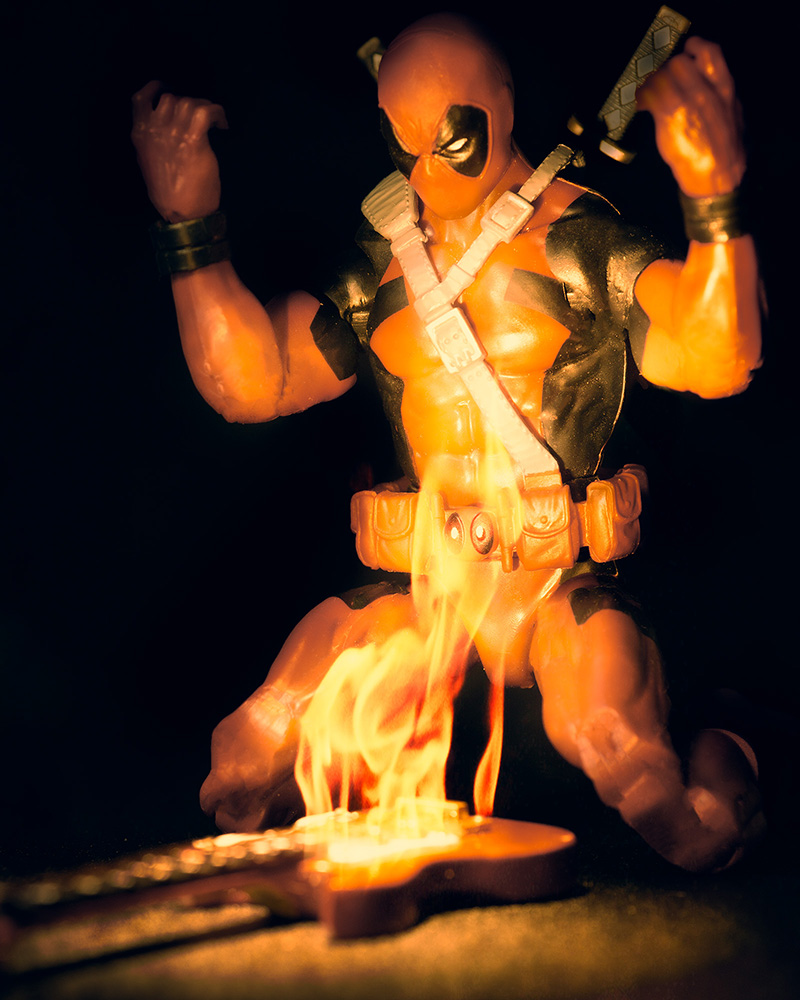 The classic guitar jump, as perfected by the late, great Mr. Eddie Van Halen.
After the last note finishes bouncing around the stadium, our plucky guitar hero faces the crowd one last time in celebration of a job well done.
Rock on!
[dave]
Want more toy photography goodness? Subscribe to our weekly email round up so that you never miss a post. Find previous episodes of the podcast! If you are suffering from depression or other mental illness, please seek help. We all need a helping hand sometimes, and it will get better in time.