So there I was, on a gorgeous beach, just before sunset. It was warm, the surf was active and wispy clouds filled the sky. A storm was brewing on the horizon, so there was a lot of energy in the atmosphere.

Others saw something that looked like this:
I know others saw this because at that exact moment I just described, I took the above photo with my very own camera. I've used that camera for five years now, and its never lied to me. That was definitely the way the view looked at the time.
However, I looked at it and my inner vision saw something else—an invasion by the Empire. Kind of exactly like this: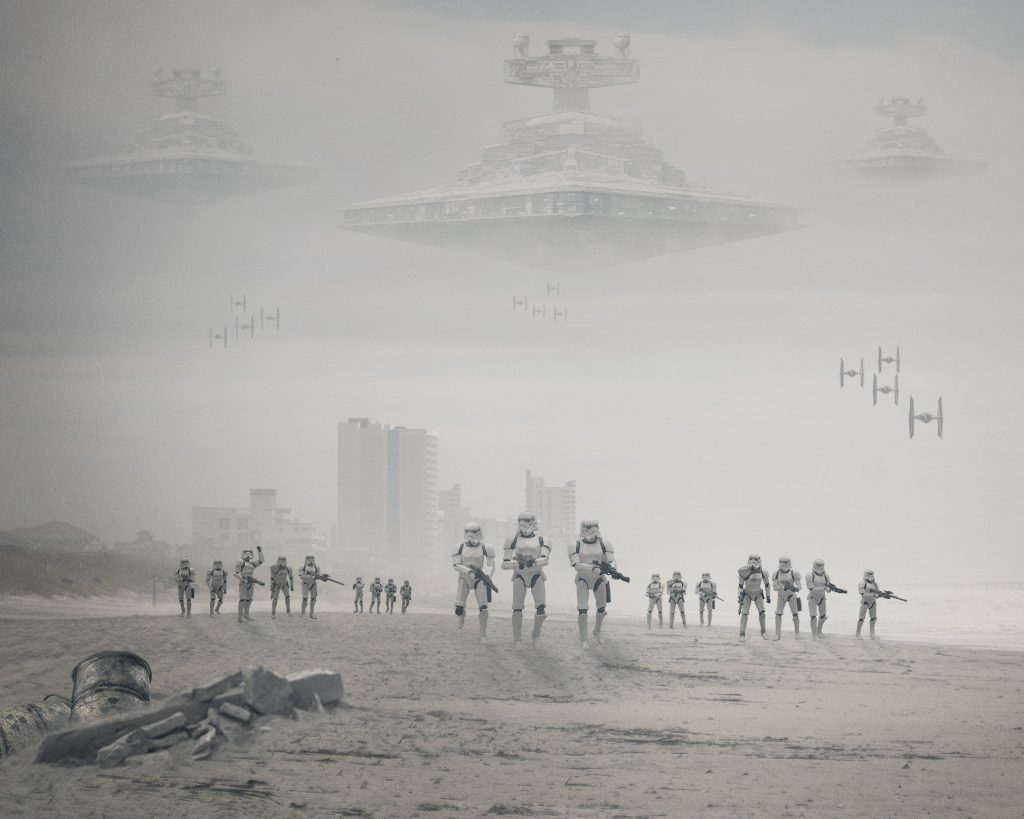 My inner vision is weird.
It was bound to happen…
I have spent so much time over the past semi-dozen years taking backgrounds and objects, and compositing them together unto unnatural yet plausible scenes, that I have begun, when the tides are right, to see a finished project fully formed in my mind's eye as I look over a scene with my real eyes.

When I got home from my beach trip, I got to work turning the real into the imagined. With an afternoon of free time, three Black Series stormtrooper action figures, some PixelSquid 3D models and Photoshop, I did just that.

The result in the second photo was pretty much exactly what I saw when I looked at the scene from the first photo.
I think this just goes to show that my inner-world is much more interesting than the real world. My journey as an artist is letting me explore and get to know that inner-world, and that is a wonderful thing.
[dave]
Want more toy photography goodness? Subscribe to our weekly email round up so that you never miss a post. You can also listen to episodes of the podcast!