Todays post features the winners of the September photo challenge: Music from our G+ Community. We want to recognize our grand prize winner, some of our favorite entries as well as thank everyone who participated.
Photography challenges are a great way to get the creative juices flowing. That's why every month we sponsor a contest in the G+ Toy Photographers Community. Last month Jason Nvrmore challenged the community to: "Take the power of music and create images with your toys based on music!"
So we did!
Purple Rain, Hey Jude, The Twist, I Walk The Line, Eye of the Tiger, Another One Bites The Dust, London Calling, House of the Rising Sun… Music means so much to us all. I personally equate songs to the most memorable moments my life. Songs also amplify our feelings… love, anguish, joy, sadness, to name a few. Songs empower us and encourage us to rise to action. Music transcends space and time. Music is not bound by language or ethnicity. – Jason Nvrmore
We had nearly 60 entries in addition to photos from our amazing moderators. The musical genres represented ranged from popular music, show tunes, classic rock and even a couple of sea chanties (those were mine!) Not only was the community treated to a visual feast, we all learned a little bit about the music that feeds our souls.
Grand Prize Winner
Honorable Mentions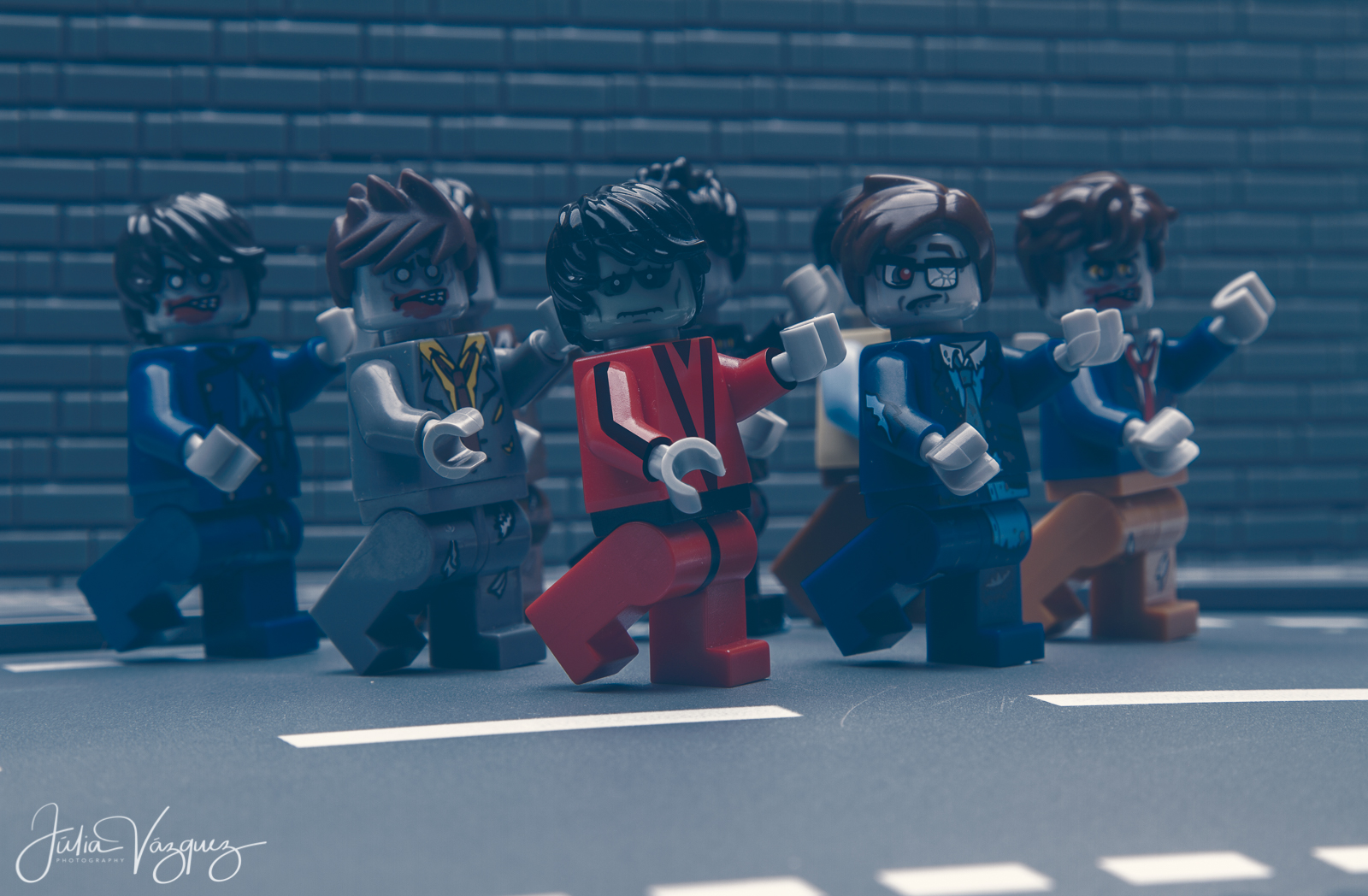 Júlia Vazquez – Thriller
A huge thank you to everyone who participated in our September photo challenge. It was without a doubt, our most successful contest to date.
Octobers Challenge
October is a new month and we have been challenged by Jennifer (Tourmaline) to create an image using a less is more philosophy.
The more expensive the toy, the better the picture? Or is the opposite really true? Can a less detailed toy force us as photographers to be more creative with how we photograph?

This month, you decide.

Go to your local equivalent of a dollar store – pound shop, tier'n, bubbeltien, 100 yen, 38 000 lei, todo a 100, you get the picture – and purchase a toy to photograph. Work your magic, and share up to 3 of your photo results with us here. – Jennifer
Are you up to challenge?
If so, then join our G+ Community and show us how creative you can get with cheap toys, dime store knock offs, dollar store imports and thrift store finds. As always the winning photo will grace our community banner for the month, you will be sent a cool prize from either Brett or myself. And as a special incentive, for the next three months, you could win an Antman! There will be no excuses this year for not participate in #jANTMANuary!
Thanks again to everyone who participated in the Music Challenge. You are what make our community so special.
~ Shelly
Don't forget to subscribe to the blog to get notified when we have a new post ready for you.