This month is going to be a month to remember. Why? Because I'm traveling to Denmark for the opening of LEGO House. I won't be attending the grand opening on September 28th, but a pre-opening for all the LEGO ambassadors from around the world on September 22nd.
I'm franticly getting ready for this epic adventure that also includes stops in Stockholm and Skærbæk. Everyone I plan to meet is connected to toy photography or LEGO in some way. It will be 10 days of visiting and playing with LEGO friends both new and old.
The pre-function
While in Stockholm I will be staying with my sister in photography: Kristina Alexanderson. She has graciously arranged some photography and art adventures for us while I'm there. I will get to connect with two other Swedish toy friends Christoffer Östburg and David Rasmusson. I always enjoy hanging out with Christoffer and I haven't seen David since the LEGO photographers meet up in Stockholm. I'm looking forward to catching up over fika and talking politics, toys and photography. There are also visits to castles and art museums planned which will bring opportunities for some toy photography fun.
Why I'm Going
Obviously the big draw for this trip is the opening of the LEGO House. A once in a life time experience to celebrate the LEGO brick, friendships and creativity. I'm excited that Kristina is traveling to the LEGO House opening with me. We will team up to document the festivities and present a full written and photographic account of our adventures there. Since nearly 600 ambassadors where invited to this event, plus the attendees from the Skærbæk fan weekend, there will be no shortage of interesting people to meet.
The first and foremost of these interesting folks is Luigi Priori. Luigi and I share a mutual love for a certain little robot created by Peter Reid. We've been friends via the internet for more than a year, he's written for the blog and he's also a part of our G+ Community. Luigi is one of the primary reasons I'm going to LEGO House opening . While the opening of LEGO House will be a once in a lifetime opportunity, sharing the experience with my Italian friend, makes it all the sweeter.
An added bonus will be to connect with Julien Ballister again. I had such a great time hanging out with Julien and Maelick at the SF Toy Meet-up. I'm looking forward to sharing this amazing experience with Julien as well!
There are a few other people I'm excited to meet. They are: Kim Ellekjær Thomsen, Community Manager,
 Operations & Community Engagement, LCE for The LEGO Group . He's my main contact at the LEGO Group and someone I've been trading emails with for nearly two years. The super talented Chris McVeigh, who honestly I never thought I would meet in person. Chris is both a builder and a photographer and I admire his ability to wear both hats with an expertise I can only dream of. Recently I found out that Tim Johnson, who I worked with while he was the editor of Bricks Culture, will also be there. While these few are all I know will be there, I'm confident there will be others. I can't believe this will be happening in only two weeks!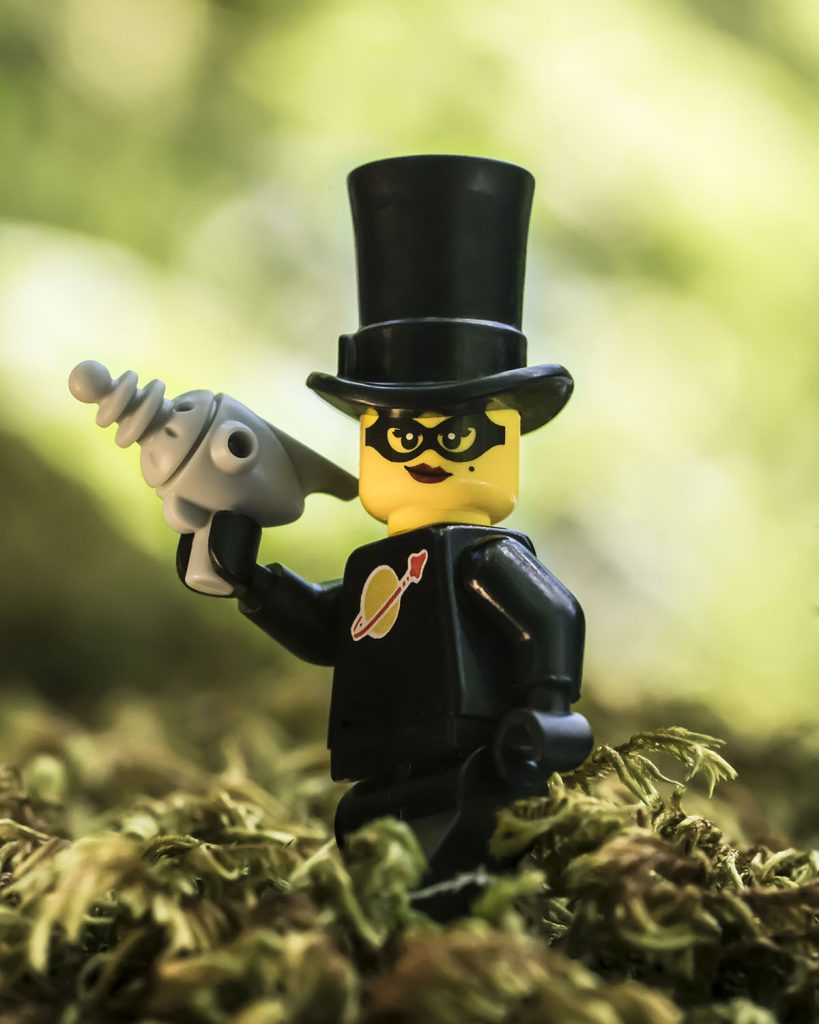 The Other Reason I'm Going
The LEGO Ambassador event is scheduled to precede the Skærbæk Fan Weekend in Denmark. This is a well-attended LEGO event about an hour away from Billund. I was asked by Luigi to help give a talk on LEGO Photography and Julien has arranged for us to have a display of our work at the event. We even persuaded Chris McVeigh to join us for our little exhibition.
While giving a talk on LEGO photography is not in my comfort zone, I won't let a case of nerves get in the way. I know that toy photography is not the most interesting topic for fans of the brick, but I hope that Luigi, Julien and I can inspire at least one person to pick up a camera and their toys and join us.
Too much of a good thing
I know myself pretty well. And while my time with Kristina will be pretty low key, the events around LEGO will be over whelming. I reached out to another LEGO friend, Julie Broberg, who lives in the vicinity. She has an errand to run in Skærbæk so she will come rescue me on Saturday afternoon and we will go on an adventure together. There is no way I could travel this close to Julie and not see her smiling face. I'm sure I will miss out on something incredible by escaping. But at the same time, I'm looking forward to catching up with the first person I ever met who worked for the LEGO Group.
The Long Goodby
According to Luigi, one of the big highlights of the fan weekend is a chance to visit the LEGO employee store on Monday morning. With some trepidation I signed up for this event. The thought of standing in line to make a dash for sets selling for a reduced rate makes me cringe. But I will put on my festive face and do my part to keep the company in the black. My son has requested that I pick him up a HUGE technic set. Who am I to disappoint one of my favorite people on this earth? My only worry is transporting it home!
When the shopping is complete, the goodbyes will begin in earnest. I know already that our time together will be too short. But I have faith that I will find a reason to journey back to Europe for more toy photography fun. It's not goodby, its: "I'll see you on the inter-webs."
Why I'm really Going
While I'm sure that the LEGO House is amazing (the initial images making the rounds have been super cool), I'm making this trip for the experience. I want to meet the people that bring joy to my life through our on-line interactions. Whenever Kristina and I get together, some quiet magic always happens.  We talk, we discuss, she pushes me in new directions – she opens my eyes to her unique world view. I always come away a little richer and wiser for the experience.
To be able to connect with Luigi and finally hear his voice will be priceless. We have been internet friends for nearly two years. Peter Reid's robot and our mutual love of toy photography may have been the basis of our friendship, but I know we have more in common than that. We both love the mountains and being outdoors. I look forward to seeing where else we can find commonality and what I can learn from our differences.
I've made many fabulous friends through my hobby of toy photography and collecting LEGO mini figures. Attending the opening of LEGO House will be one more experience in this incredible adventure; an adventure I'm grateful for everyday.
Shelly
If you have any special requests about what you would like Kristina and I to write about and photograph at the LEGO House, let me know. We can stalk builders (12 famous ones will be there), we can take photos of some of the cool set-ups, we can take our signature figs and see what mischief that can get into. Tell me what you want to see, and I will see if we can make it happen. Lets have some fun with this!
And if you've made it this far I encourage you to sign up for our weekly email round-up. Or join our G+ Community were we hold monthly contests with prizes for the winner!