What have you created today?
I ask myself this question everyday. It might seem like an easy question to answer, but somedays its hard to answer positively. Like you, I have the usual litany of personal responsibilities that accompanying the act of #adulting. I won't bore you with the details because I'm sure you have a similar list. Yet, with all these responsibilities its important to be able to answer: "Yes, I created something today!"
You and I are similar…we love photography and creativity. I know this because you're reading this blog. We all have our different reasons for using toys as our subject, but at the core, we're all creatives. (If you're not familiar with the many reasons toy photographers use toys, you should check out our "Why?" series!) As a creative, I bet you want to understand and improve your photography.
I know I am.
The Daily Mantra
But how do you keep improving as a photographer in a busy life? By taking the phrase 'What have you created today?' and turning it into a daily mantra. By taking this simple step you can keep your photography skills moving forward without committing to a huge project. I'm well aware of the amazing results that can come from committing to a daily photo project. But I know I don't have that kind of stamina! So I've settled on something a little more doable; my daily mantra that helps me stay focused in small, incremental ways.
I don't want to give up on my dreams of creating a small book of images, a book of post cards or miss an important deadline next month (I'm having a small cafe show!). But I'm realistic about how much creativity I can squeeze out of life already stressed with a major home repair and a business that's expanding. I've tried to scale down my creative goals to fit them into my busy schedule. Even with my small goals I want to keep growing as an artist. Part of that process is asking myself 'What have I created today?' This question helps me to keep my creative goals a priority.
The Solution
There are many small tasks I can do that help me to think creatively. Here's a partial list of some of my favorite activities :
Listen to a photography themed podcast like B & H Photo or Lenswork
Read or listen to a photography related book
Re-edit existing photos
Print an image
Skip the big camera and take a photo with my phone
Think about writing a blog post
Take part in a photo challenge
Keep a list of ideas and sketches for future toy photographs
Go to a gallery or museum and look at art
Look over older images and see what connections I can make
Call my local friends and arrange a meet-up
I have found that by keeping the idea of creativity as a part of my daily life, its easier for me to pick up my camera and find creative success when I have time. I love the process of photography, but I don't always have the time to practice. By focusing on little steps, I've found I can nurture my creativity while waiting for a free afternoon.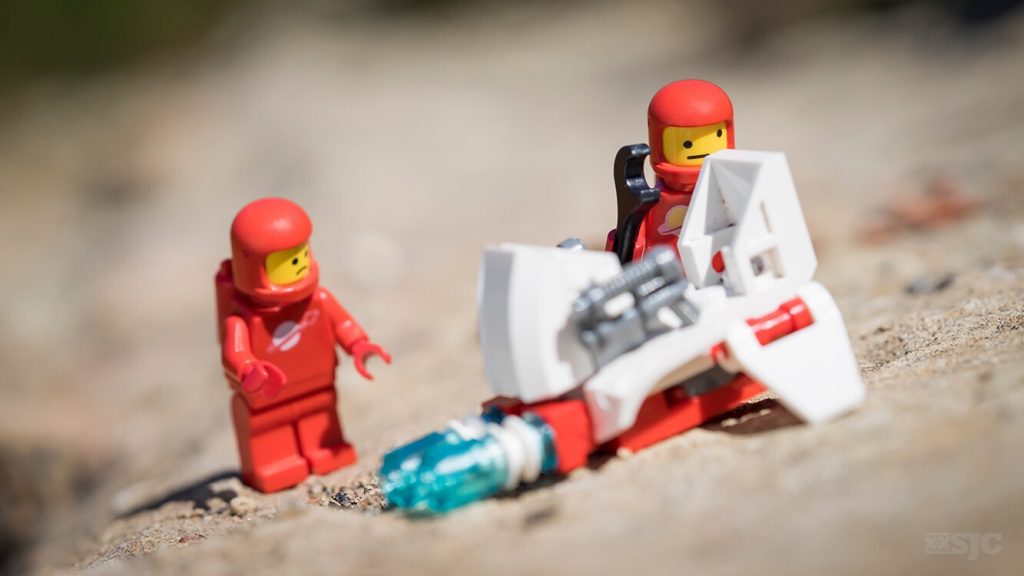 The Benefits
By taking a break from the fast pace of photographing and posting daily to social platforms, I can see where I am. I was amazed when I recently looked back through my images and wasn't able to put together a decent set of six water images. Now I know where to focus my energy. I've also been pouring over older images looking for strong female centered images. I didn't find many so now I have another avenue of exploration. It was fun to see Brett's reaction when he did a similar activity looking for a series of images for our latest theme: The Six Image Narrative.
While its important to take a few minutes every day to be creative (art feeds the soul!), it doesn't have to be a huge commitment. Sometimes being creative is simply understanding a new art concept, writing down an idea for future exploration or making a connection about you're existing work. It can also include visiting a local arts fair or museum, thinking about art or reading a book about photography.
If you use What have you created today? as your daily mantra, you will feed your creative spirit. By keeping your art a priority in your life you will continue to grow as a photographer and as a creative.
~ Shelly
What have you created today? 
Don't forget to subscribe to our e-mail list where you will receive a weekly roundup of the weeks posts.