Hi! I am Sandra from Poland. By day I work as a Product Manager at an educational publishing house, and on weekends at the Lego Store in Poznan. I have been doing photography for several years and have worked as a photojournalist and event and wedding photographer.
Getting Started
I have been photographing toys for about 8 years. I got into it totally by accident – while defrosting the refrigerator! I noticed that one of the frozen walls looked like a glacier (a.k.a. the Himalayans) and I decided to put two minifigures there and take a picture. Even then I didn't know that this would turn into such a passion and consume every free moment. What I love most about toy photography is the non-obviousness and lack of boundaries in creating a world that my imagination creates first. I also love that element of being a big kid – I think everyone should keep it!
Inspiration
I get my ideas for photos mainly from everyday life – from the emotions, feelings and events that accompany me every day. In my photos I show the minifigures in their "normal" brick life, just as if I were photographing people. Sometimes I happen to add some magic and fairy-tale atmosphere to the pictures, but my photos are mostly close to real life.
Process
The creation process? A long way! First an idea, something in the form of a "spark" that ignites me into action. Then I sit down at my desk and come up with a setting/MOC. Then the longest stage begins – building. Often during the building process, I change the concept of the MOC, so the process gets longer, but I am a perfectionist, so every element of the MOC and all the details in the photo, must be perfected 150%. The photography process itself is experimentation and a lot of fun! I play with light, effects – for example, steam or different shades of lights. I try to make the photo so that it doesn't require too much work in photo editing programs. In post-production I usually fine-tune the white balance, framing and small elements that need improvement. Finally, just a watermark and post the photo on Instagram.
Gear
I shoot with a Canon 1Ds Mark II camera. I used it back in my days as a photojournalist – I was very happy with it, so it continues to serve me. As for lenses, I mainly use the Canon 50 mm f/1.8 + macro filters +4, +8, +10 when photographing toys. I use the +4 filter for 98% of my photos.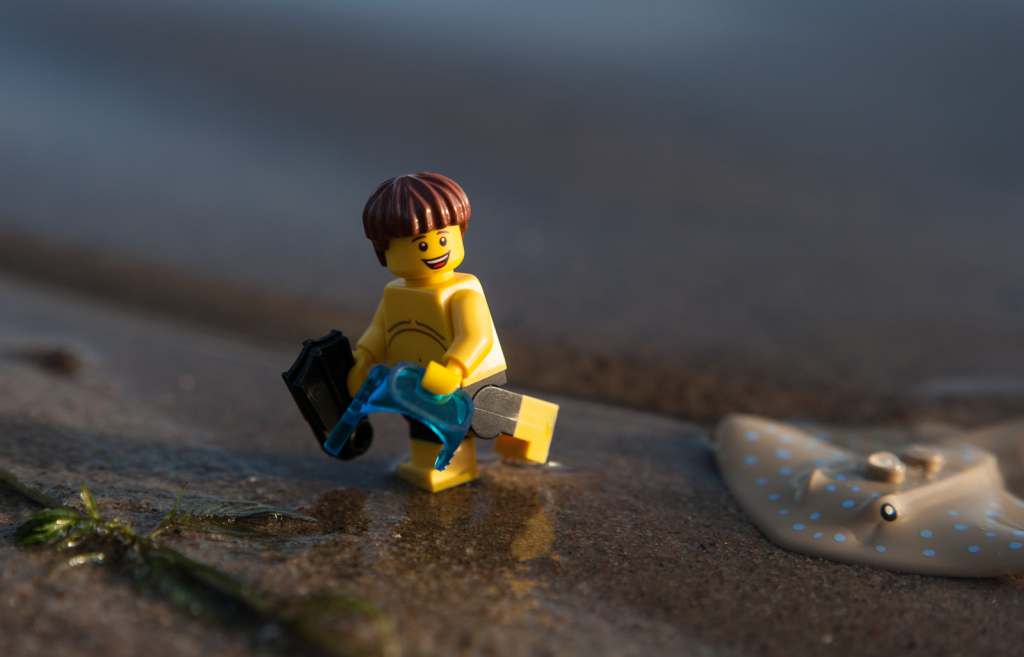 Favorite Environment
I photograph mainly at home. After these few years of experimenting and peeping at other photographers, I know how to operate light and how to easily achieve, for example, the effect of sunlight with a single LED lamp. Of course, I sometimes take photos of LEGO outdoors, but I usually end up with taunts and questions from children and adults after a few quiet moments. Even when I think I'm far away in the depths of the woods, someone always finds me there. Of course, that's half joking half serious, but still, I need peace and focus during the photography process, and that's what working at home gives me completely.
Reactions
I don't want to come off as a sadist, but if my photo is intended to convey a sad emotion, I don't mind making my viewers cry. In the same way, I want them to smile, laugh out loud and experience a moment of suspense as they contemplate my works. Photography for me is about emotions and it is these emotions that I try to convey in my photos. I like to read in comments and private messages that I have touched "that" string even though it is still "only" toy photography… then I know the job was well done.
Information for My Younger Self
Less is more and the simplest solutions are the best! Sometimes I would go overboard with coming up with concepts. I wanted to put all the emotions that were brewing inside me in the photo, and in the end, nothing came out of it. That demotivated me a bit and I had a lot of interruptions in taking pictures. It wasn't long, though, before I was able to cleanse myself of the negative emotions and started photographing with a clean sheet.
Tips for Beginning Toy Photography
Learn from others, seek inspiration, experiment. Also, brush up on the capabilities of your camera equipment and the art of photography itself. Try different techniques and step outside your comfort zone, maybe you'll find something even better outside of it!
Creativity and Life
In my day job, I have to show a different kind of creativity than in photography. I think that's ok because I don't overtax my head. I can maintain a balance between professional mental work and playing with my imagination and using my inner child. In other aspects of my life, I use creativity in bike design. For example – I buy old used bike frames or incomplete bikes and give them new life. I also love to travel and after each trip, I try to prepare a short video as a souvenir.
Next Steps
The next steps as a toy artist and photographer are certainly tiny. Step by step, slowly ahead and we will see what life will bring. I don't plan anything, I don't assume anything, I just try to do my own thing. Just a few years ago I couldn't even imagine answering your questions, so I just let life surprise me!
Final Thoughts
I think it's worth mentioning at the end that sometimes we artists are convinced that we need to do more, better and faster in order to chase the best. I once got caught up in such a belief, which ended in months of inactivity and complete burnout. So… just let go, chill out, be non-perfect in your perfectionism.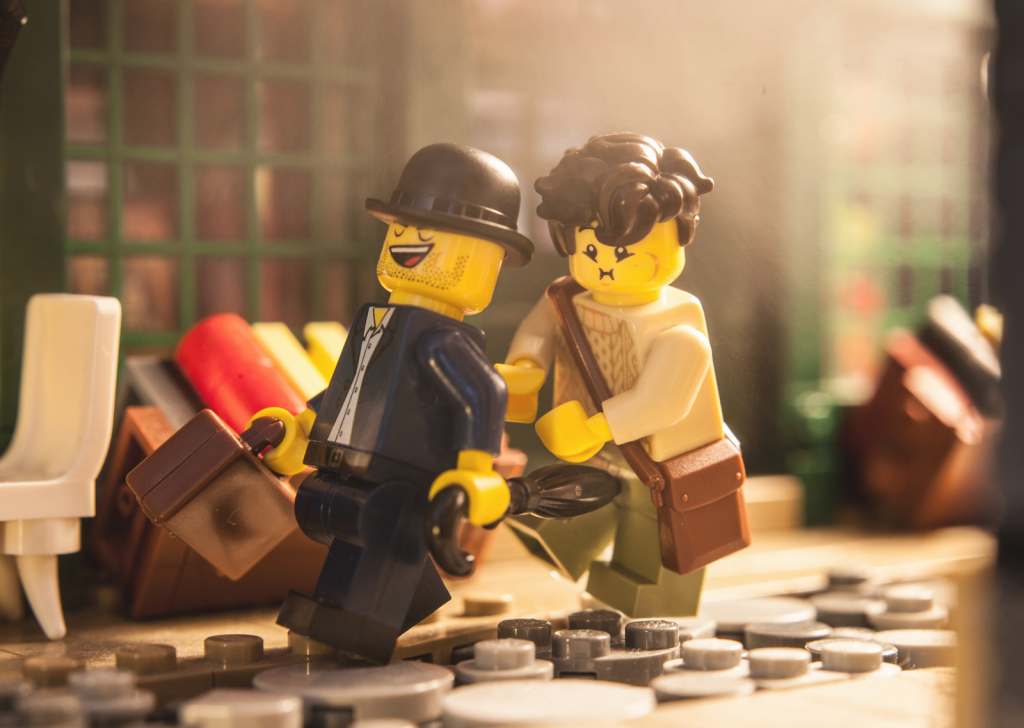 You can check out more of Sandra's amazing work at Instagram: @retzka.photobricks
And don't forget to check out other wonderful photographers who've already participated in our Feature Friday showcase.