May The Fourth is now a tradition and we have assembled a crew of toy photographers from around the galaxy to show some of their favorite Star Wars toy photos. May the Fourth be with you and enjoy the artwork below!
Each year I usually capture a photo of my dog and then create something separate for my day job at Do206 / DoPDX. This year I recreated a personal favorite I made with my previous dog Charlie with my new dog Leo. It took about an hour of work to get Leo to run in the right direction to create this composite. I am happy the spirit of Charlie lives on in Leo. For Do206 this year I decided to create a composite of Darth Vader at the Amazon Death Stars that you can see above. Last year I did it with Storm Troopers and it got picked up by local media outlets like The Seattle Times and created some fun stuff with my dog and my parent's dog that got picked up by the local burger chain Dicks. You can see a roundup of my May The Fourth Media from past years HERE as well.
Photos and words by @equalmotion / @macrotoys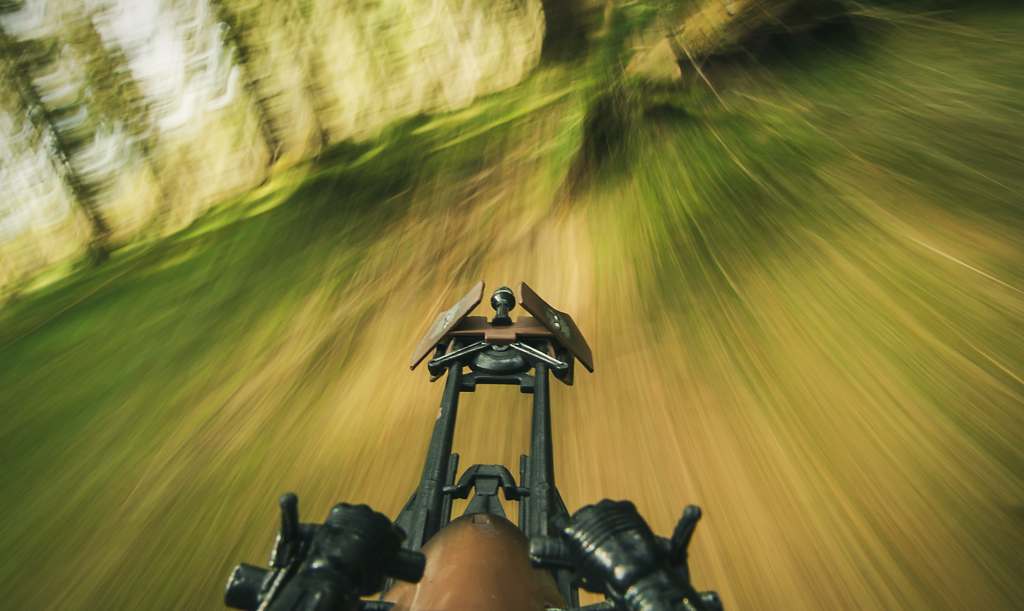 It's not only time to celebrate May the Fourth, this year also marks the 40th anniversary of Return of the Jedi. So in honor of that, I wanted to go full throttle on a speeder bike! Unfortunately I couldn't travel to the forest moon of Endor, so the local forest in southern Sweden had to do.
Photos and words by @casualgamer_swe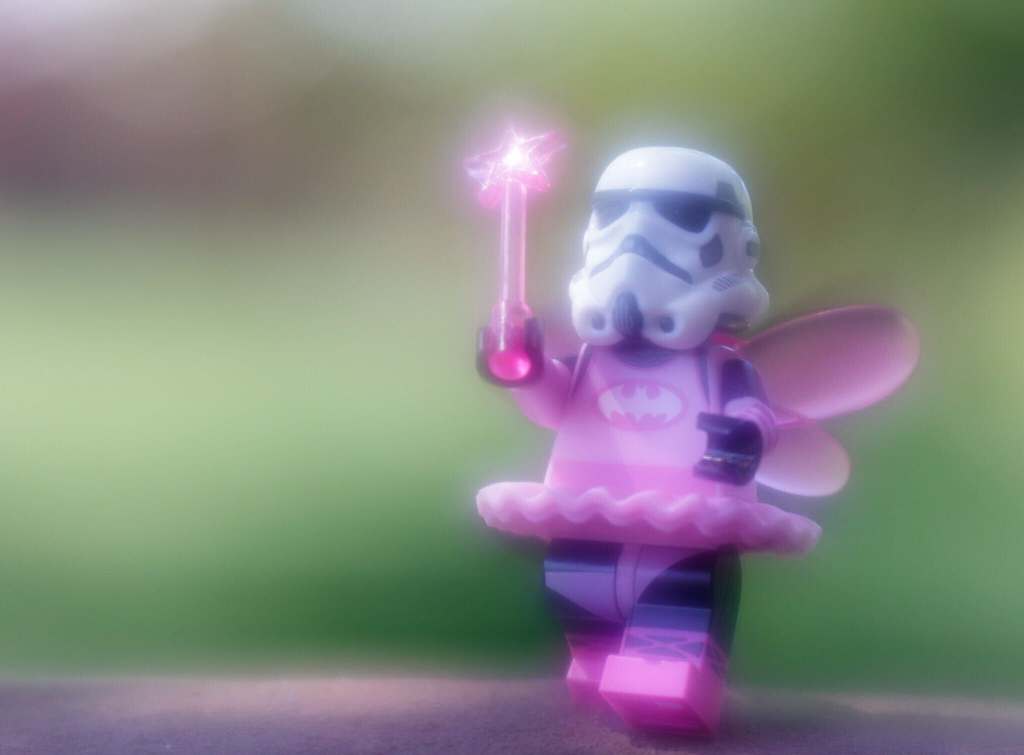 Star Wars, to me, has always been about good vs evil. The dark side vs the light side. I think this photo perfectly captures that battle in one simple figure. Will the dark side win or will the good in the force overcome the dark side?
Photo by @toddretired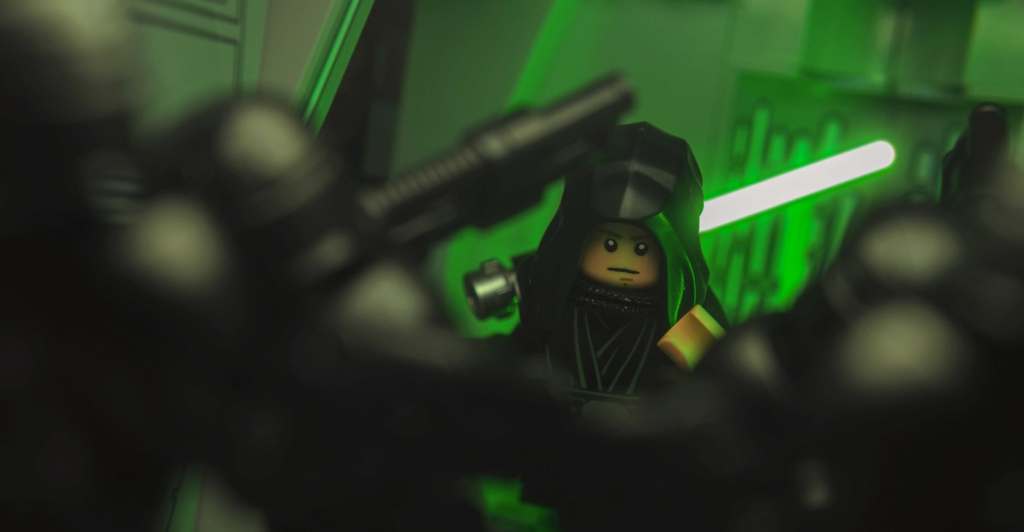 I chose this scene for a reason. Because it was during this scene, watched with my older daughter, that I witnessed her great emotion when she saw Luke and R2D2 again. There were even tears. We watched all three trilogies when she was about 8 years old. I was really happy that she liked this world right away. Then she fell into the Harry Potter world for a few years [she even won a school-wide HP knowledge contest]. She still liked SW but it was HP in the first place. Last year, the roles were reversed [YAY!], a. o. thanks to Baby Yoda, Mando and Bo-Katan. I'm very lucky that my daughter and I have many areas of understanding and we share many passions. But I was thrilled to see that her love of Star Wars is blooming again after several years of potterheading, and star nerdism is again another strong link in our relationship.
Photo by @tomekskog
A tribute to Paz Vizsla for his heroic death in The Mandalorian.
Photo by @kentoyphoto
I will confess that I'm an extremely casual Star Wars fan. But it is hard to be a part of the toy photography community and not have a passing knowledge and interest of this particular pop culture fandom. Lucky for me Disney created the Mandalorian! I love this particular series for the great characters combined with classic Star Wars high adventure. Who doesn't love this little clan of two??
Photo by @shellycorbettphotography
Star Wars Photo Challenge
We are also deeming May Star Wars month and are doing a photo challenge! Please use an iconic Star Wars character to show us your style, in traditional "up to three entries" with #tp_maythefourth tag.
And may the Force be with you!
Photo by @theperryadventures