The Lego Super Mario Adventures Starter Course sets were the beginning of Nintendo's partnership with LEGO back in 2020. Why write about these two sets then in 2022? Well for starters, you'll need these two sets if you want Mario and Luigi to interact with the other expansion packs. And honestly, who wouldn't. Two years later there are so many really amazing LEGO Mario expansion sets like Bowser's Castle, Peach's Castle, Luigi's Mansion the list goes on and on.
START
LEGO has created Super Mario Sets that drop you into a playable video game level you create. If you purchase any of the Mario Sets it is like nothing LEGO has ever done before. Playing with these sets is like reaching your hand into the video game, grabbing stuff out and throwing it on your floor to play.
As a toy photographer with a budget I normally go about purchasing toys especially LEGO with a "strict" set of rules I abide by. One of which is "how many photos, scenes or ideas can I immediately come up with?" Asking myself this question really helps me narrow down my list of potentials and keeps my wallet heavier. Before, I got this set to review I always thought all the Mario sets have a lot of toy photography potential so, when I saw them at the store I think I should get that set. But, never did. Why? Because, I would think to myself I can't get the Castle because I don't have the starter set that comes with Mario. Silly I know.
But, I had my reasons. I knew that Mario interacts with the sets. And that is ultimately the main reason to get the MARIO starter course. I'd think why get any of the other sets without having a Lego Mario or a Lego Luigi to collect coins? When the opportunity arose to review the started sets I jumped at the chance. I was curios as to how MARIO and LUIGI interact with the sets.
Super Mario Adventures Mario Starter Course (71360)
For a LEGO set this does not have a lot of pieces. It's small there's only 231 pieces. But, you aren't getting this set for the LEGO you are buying it for the interactions you can have with Mario and Bowser Jr. and a Goomba. Without the starter set you cannot truly experience the sets properly. Let me explain, quickly. You put batteries in MARIO, he has a sensor that reads what surface Mario is on, and scans barcodes. The set comes with pre stickered tiles that when Mario is on them displays what is happening on him. Jumping on the tile on the back of the Goomba kills it and awards you points. Landing on the question mark box, rewards you coins, or power ups just like the game. What's even cooler is that if you are on a red LEGO piece flames appear on Mario because you guessed it your on fire. The important part about snagging the starter set is that it comes with the special start tile and the special end tile to start and end all your courses.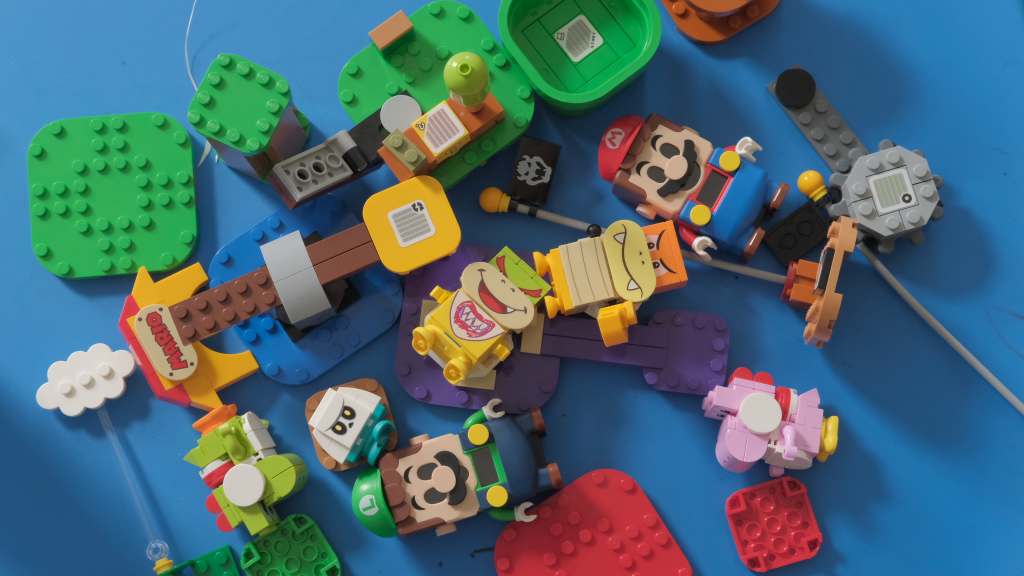 Super Mario Adventures Luigi Starter Course (71387)
The main difference between this set and the Mario starter set is that this one comes with Luigi, Pink Yoshi, Boom Boom and one Bone Goomba. It also comes with purple LEGO tiles so that instead of green grass its purple ooze. With a total piece count of 280 its not a huge set.
The bonus for getting both starter sets is that when you download the Lego Super Mario App, you can Bluetooth connect Mario and Luigi to each other and they can talk to each other. The app also allows you to save your scores from all the courses you can come up with. It also makes for some heavy competition.
The Photography
These two sets while not filled with a ton of LEGO, do come with a lot of fun tiles, figures and accessories that you can use in your toy photography. My favorite is probably the two bricks and the question mark in between its iconic and will instantly make any photo relate back to Super Mario.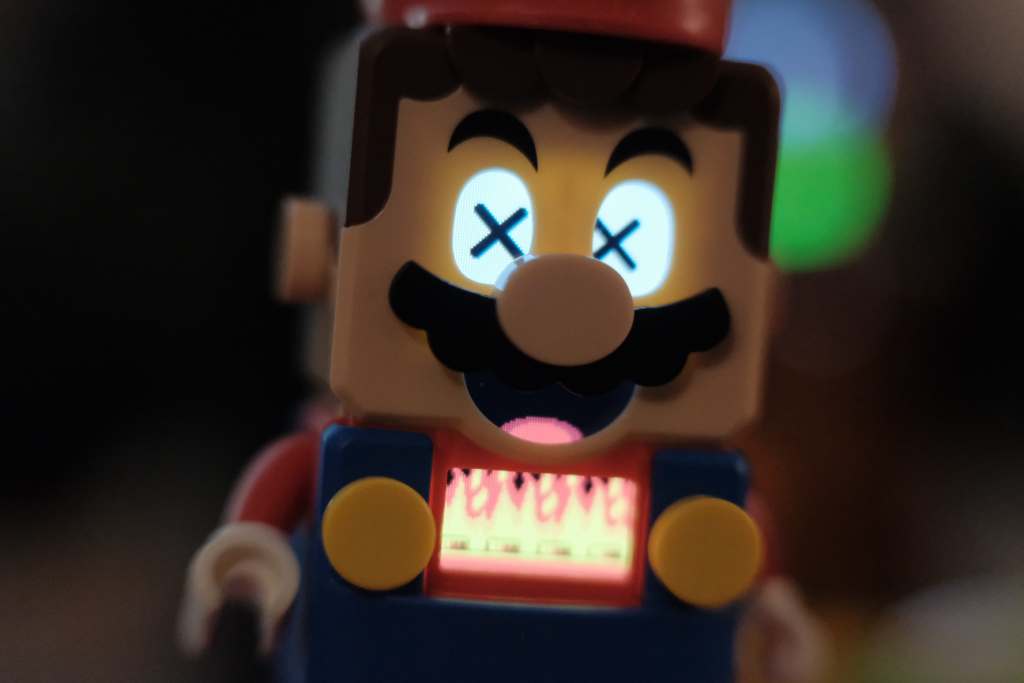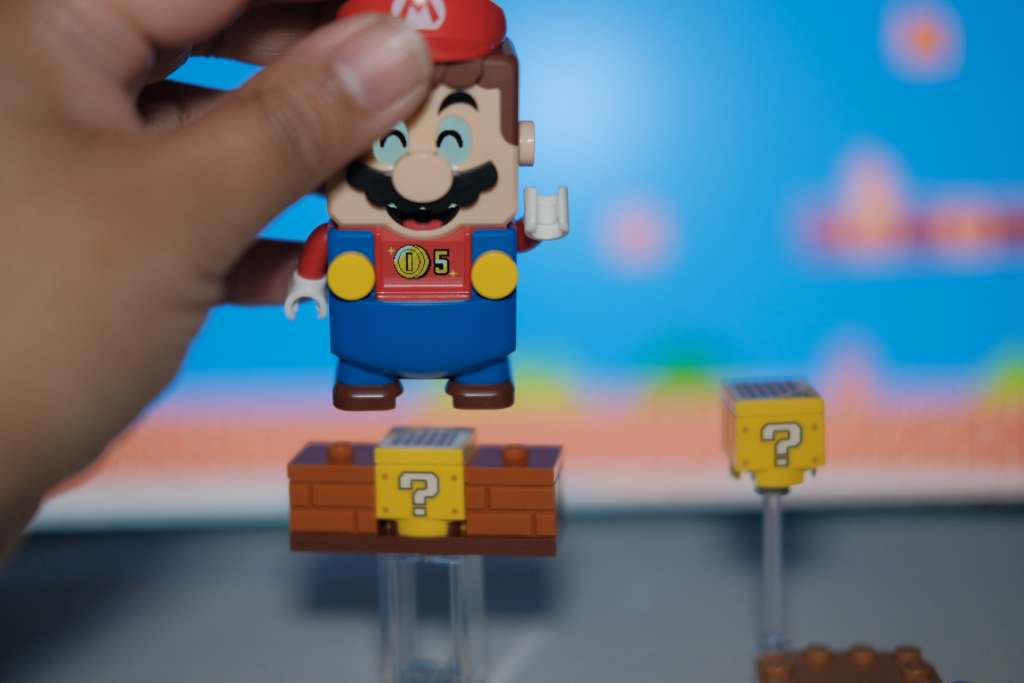 The facial expressions both Mario and Luigi have from bouncing them on top of stuff or dropping them on the ground is actually really funny. Just make sure you have a high shutter speed in order to catch it.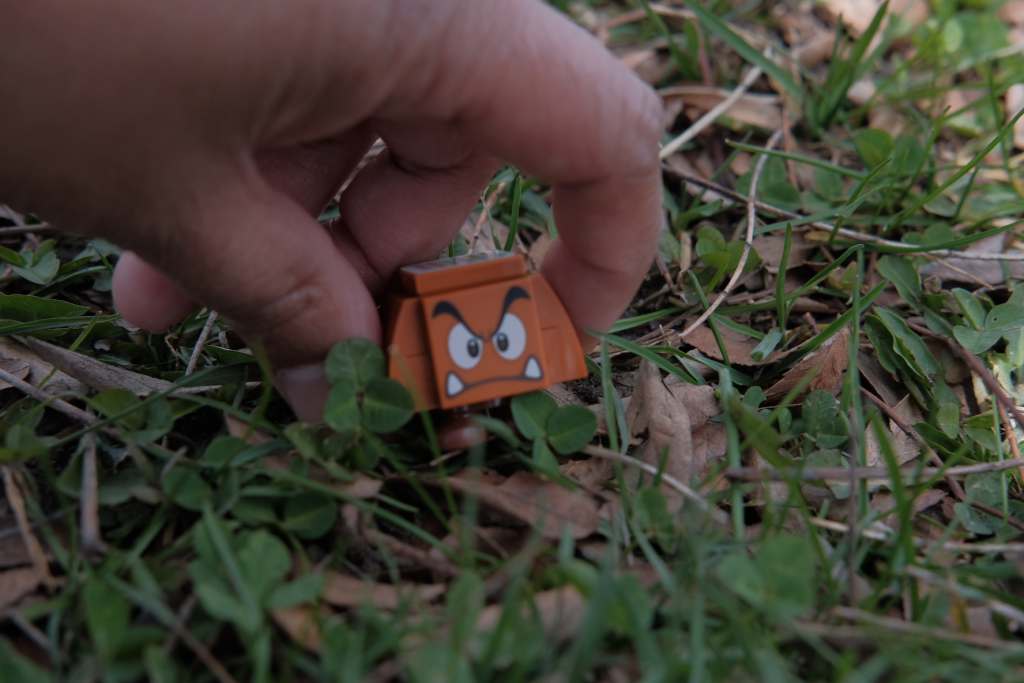 Now that the days are nicer I might have to go out with the Goombas more often.
Bowser Jr is my nephews favorite part of this set, Yoshi is my go to Mario Party Character so there's more toy photos to come featuring these two for sure.
My Final Decision
If you were questioning whether these sets were worth it. I'd say if you love Mario or are looking for some interesting pieces to have your toys interact with I'd say yes. Get these sets or even an expansion pack. I know earlier I said, that I didn't get the expansions because I didn't have a Mario or a Luigi, but that was because I thought there's no point if Mario can't interact with them. And that is simply not true. The expansion sets are cool and have a lot to offer for photographers with or without Mario and Luigi. It's just more fun if you do.
The Team Up Bundle which comes with both the Mario and Luigi starer course is only available on Lego.com of course you can always get them separately.