If you are like me and caught The Mandalorian fever and fell in love with Mando and Baby Yoda thanks to Disney+, you probably purchased the LEGO Mandalorian Battle Pack (75267) when it was released. I have not been disappointed with it. The four Mando minifigures made the price tag worth it alone.  
With this LEGO set you get four different minifigures, each with its own color scheme, cape and helmet accessories. Their armor also features minimal battle damage, which was nice touch to go along with the vibrant colors.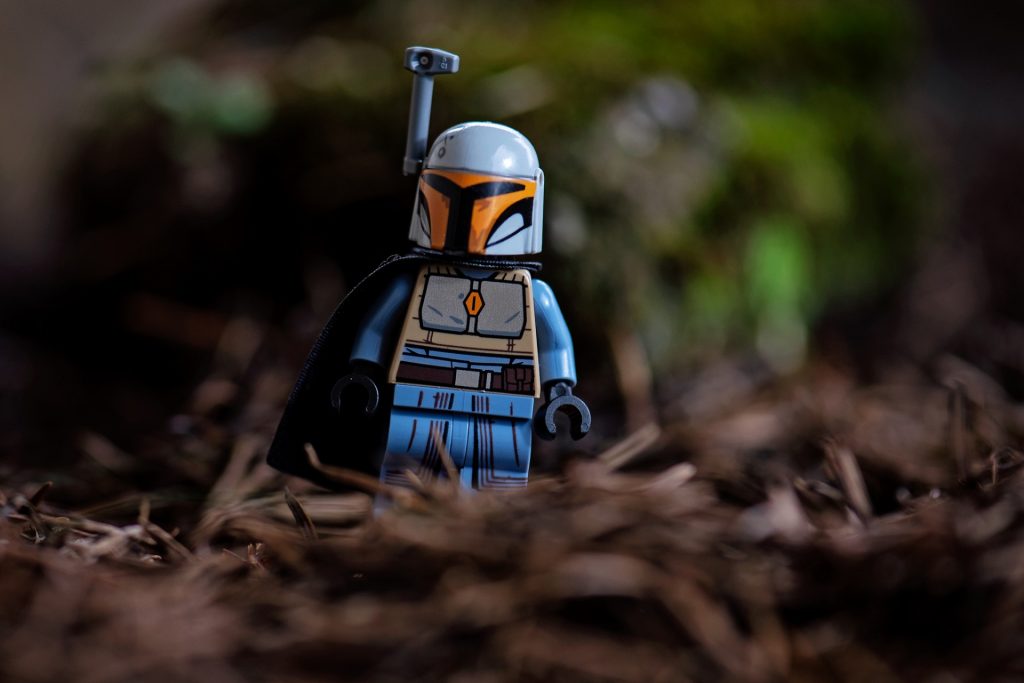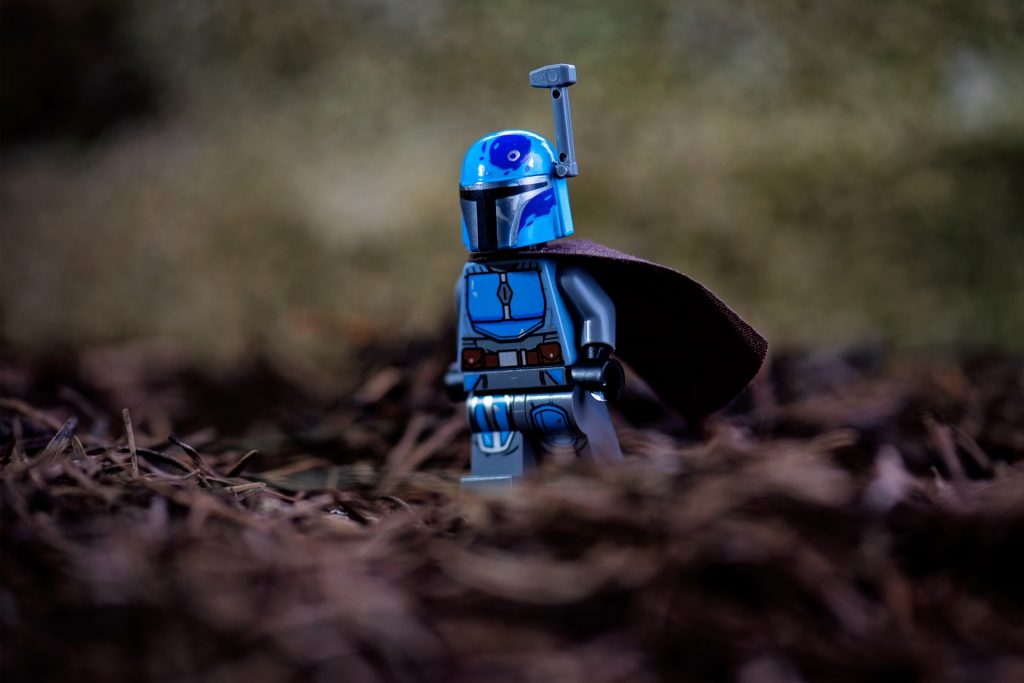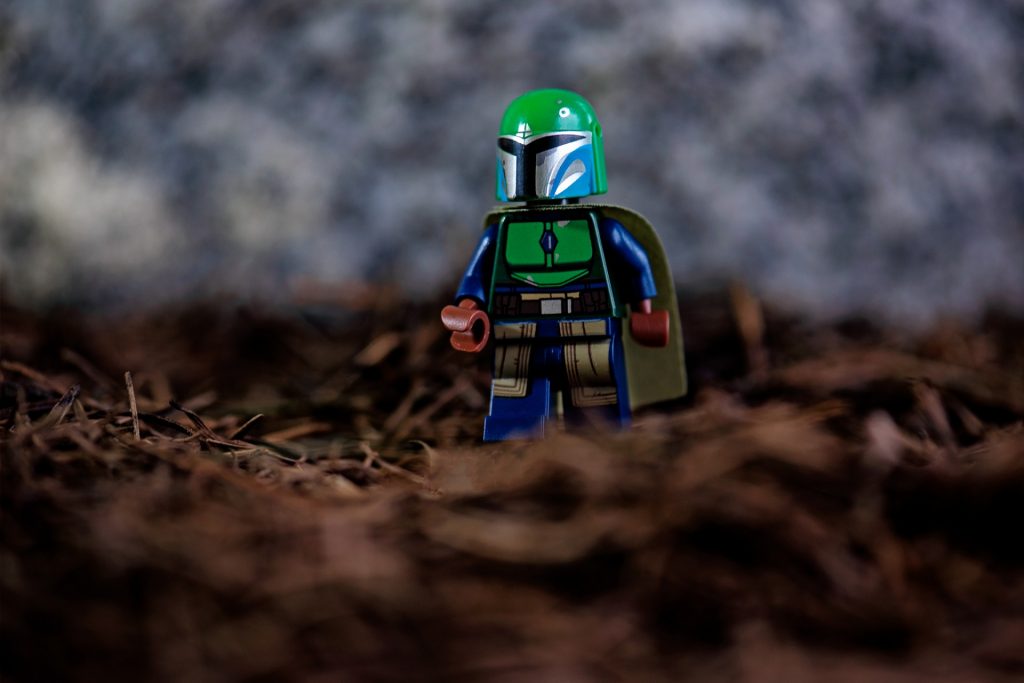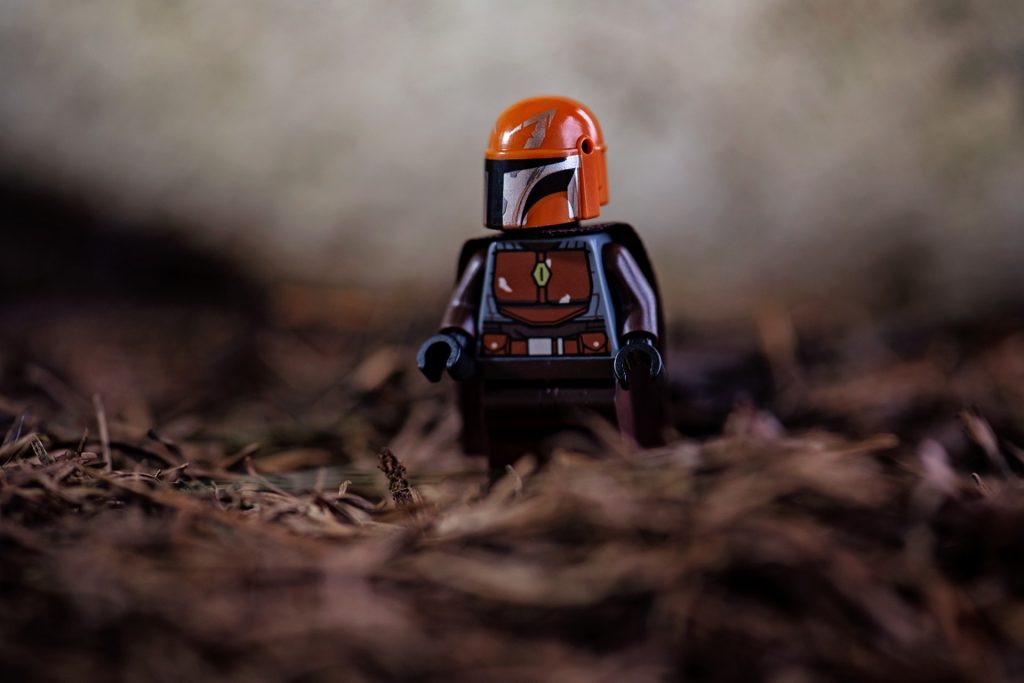 Under each helmet is a black head with no face. It would have been nice to have some sort of paint on the heads, but to not see their face is "The Way," so I get it. The minifigures also come with stud shooters, which are ok, but I would rather see some unique weapons.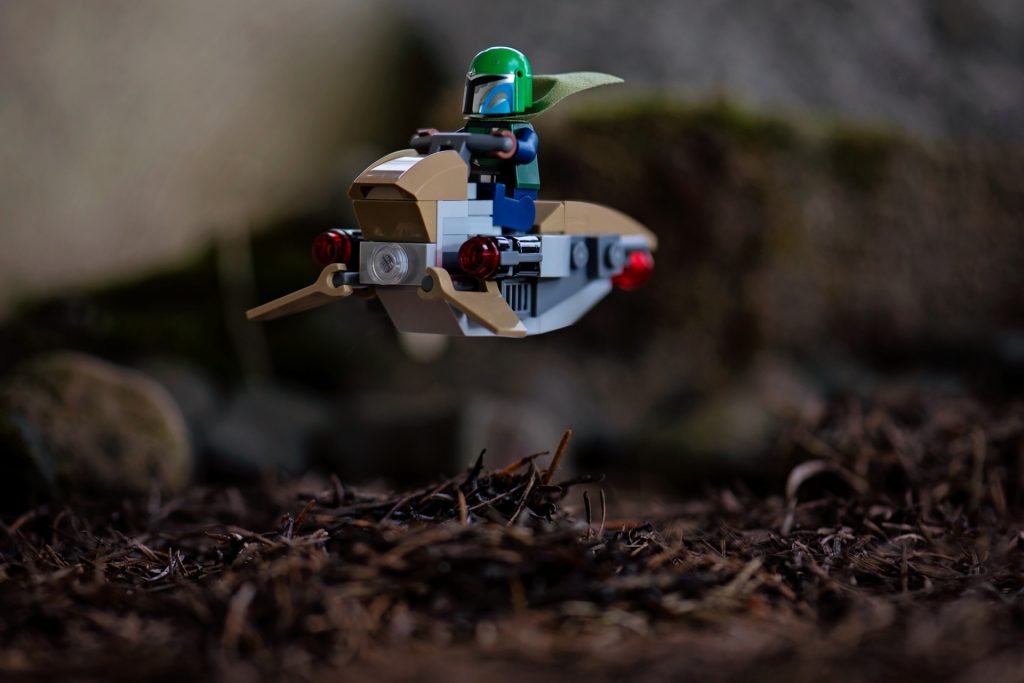 I was a big fan of the swoop bike—it really made the set for me, and I welcomed the stud shooters on each side. The other addition to the set, which appears be a pile of rocks for Mandalorians to set up behind, was rather disappointing. The tiny structure had two spots for the shooters, making it a little more useful.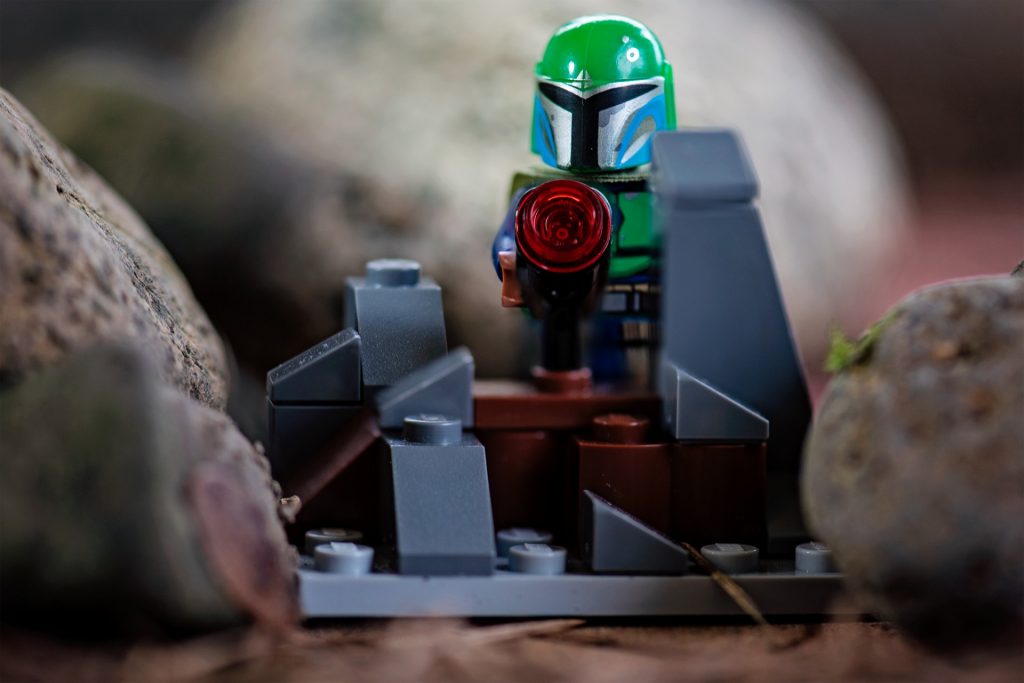 I had a great time creating photos with these and have so many ideas for future photo shoots. Overall I highly recommend this set for any Star Wars fan. With the The Razor Crest set now available for pre-order, you can combine Mando, Baby Yoda and this Mandalorian tribe for some epic Star Wars-inspired scenes.