Hashtags are where it's at these days. You can find them everywhere, and the toy photographers community is no different. If you're looking for inspiration, then take a look at some of our themed hashtags on MeWe or Instagram.
#toyphotographers
Make sure you tag your photos with our main hashtag. Not only is this a great way for us to find you, but it lets others know you are a valued member of our community. Show your pride and tag all your photos #toyphotographers!
Minifig Monday
We all love LEGO minifigures and a great way to start each week is to feature a great minifigure portrait. Make sure to use the hashtag #MiniFigMonday for a chance to be featured on the site!
Mechanoid Monday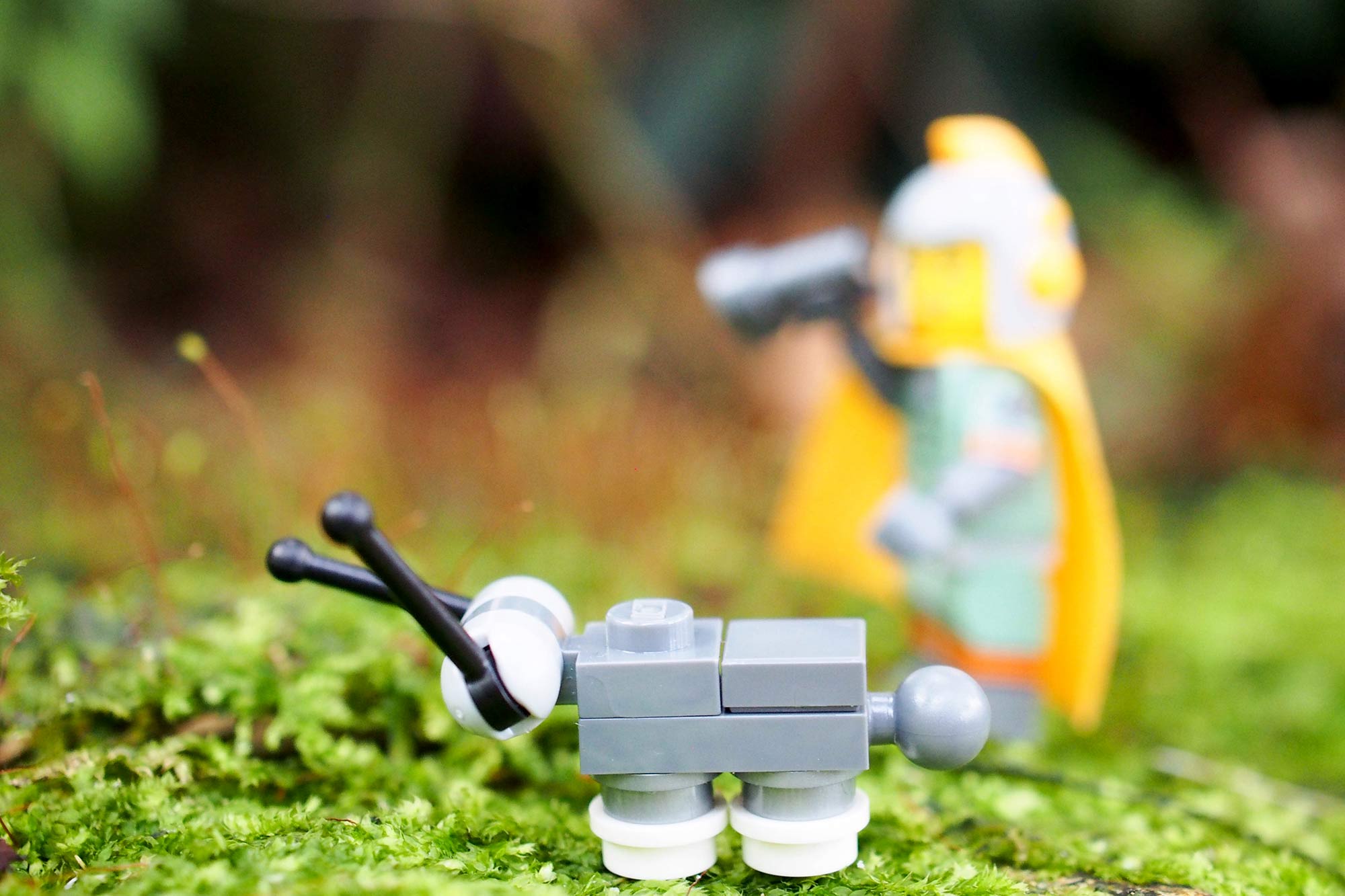 Why not post your robot shots on any Monday. All toy brands, and all robots, mecha, droids etc. are welcome.
Toy Dino Tuesday
Tuesday: the day we celebrate prime plastic pieces of paleontology prizes. Why not join in with your own toy dinosaur images. Any dinosaur, and any brand is welcome.
Slumpday
It's the middle of the week and you really aren't in the mood to spend hours creating your photographic masterpiece, so why not take part in #slumpday? Snap any photo featuring a toy (maybe that pile of discarded toys on your desk?) and post it up. No need to edit, no need for it to be perfect. BAM. Photo done.
#slumpday on MeWe
#slumpday on Instagram
No Figure Friday
A hashtag to feature all the wonderful accessories and kit our toys come with! Pick an accessory and take its photo this Friday.
#nofigurefriday on MeWe
#nofigurefriday on Instagram
Toyday is Punday
Today is Sunday
Toyday is Punday!
Get out your best dad jokes, one-liners, and groaners, and give them new life with toy photography this Sunday.
#toydayispunday on MeWe
#toydayispunday on Instagram
Other hashtags of note
#womenintoyphotography
If your female and into toy photography, represent your work with the #womenintoyphotography hashtag!
#withtoysinmind
We love to support our friends! When Dan Leonard started this tag to shine a light on all mental illness issues, we immediately wanted to support him. So if your photos deal with any aspect of mental illness, anxiety, depression, stress etc., then tag your photos #withtoysinmind. Lets make sure everyone knows they aren't alone. The struggle is real.
Character Hashtag Challenges
In the toy community, we do love our characters and we have smaller challenges for a variety of them and will be adding more. Each one of these categories wil has a page on our site where we will feature your work!
#tp_spiderman
#tp_rickandmorty
#tp_transformers – Coming soon!
#tp_gijoe – Coming soon!
#tp_barbie  – Coming soon!
#tp_xmen – Coming soon!
#tp_dragonball – Coming soon!
#tp_batman – Coming soon!
#tp_starwars – Coming soon!