Hello everyone my name is Zoran and I come from Serbia. I have a bachelor's degree in digital marketing. I'm a social media and community manager and teaching associate at the university. In my free time I practice my photography.
How long have you been a toy photographer and what attracts you to this hobby?
I started doing photography in 2014, mostly taking pictures of nature and the urban environment, but I became interested in toy photography at the beginning of 2021.
I've always been a fan of Lego. As a kid, I had a dozen of smaller sets, but I never had a pirate ship and I really wanted one. In February 2021, I fulfilled my wish. Lego Ideas Pirates of Barracuda Bay was the first set I got as an adult. It was really fun and relaxing to build such an amazing set.
That's when I decided to create an Instagram account and see if there are other people like me. I had no idea how big the AFOL community was (I didn't even know what AFOL stands for). Over time I connected with people from all over the world and discovered different toy photography communities. I decided to try my hand at this hobby.
It's amazing how much you can learn through toy photography. In the last year and a half I have learned a lot about framing, composition, lighting, storytelling and many techniques. I also like that there is a wide variety of different facial expressions and costumes for the Lego minifigures, allowing me to create various scenes and stories.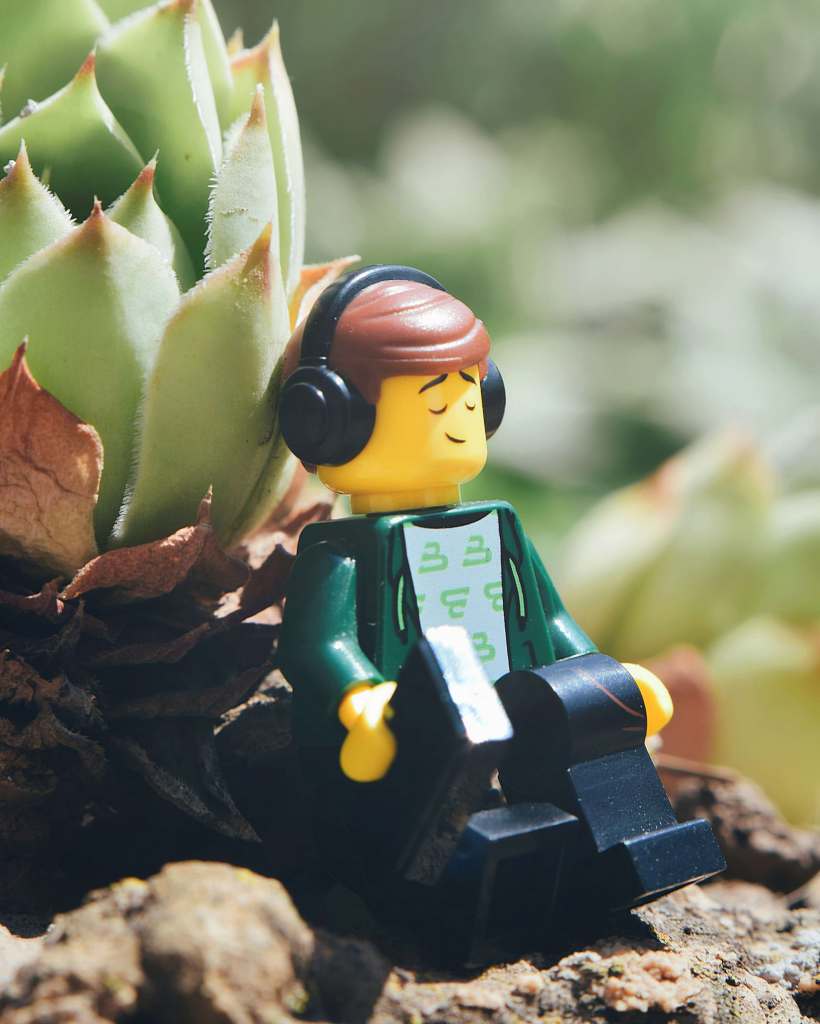 While LEGO is my favorite toy line, I'm amazed what other photographers can achieve with action figures, Funko Pop, Nendoroid and other collectables. I may try my hand at photographing different toys in the future.
Where do you get your best photography ideas?
I try to regularly participate in weekly and monthly challenges by recognized Lego photography and toy photography communities. Sometimes the challenges are easier and sometimes harder, so it is not always simple to figure out how to answer the challenge. I have to think about the scene, the story, the characters involved, their facial expressions and what emotions I want to evoke in the viewers.
There are times when I look at a specific minifigure and idea for a scene just pops into my mind. And sometimes I just want to recreate a meme or an image I saw (of course, I mention the author who inspired me).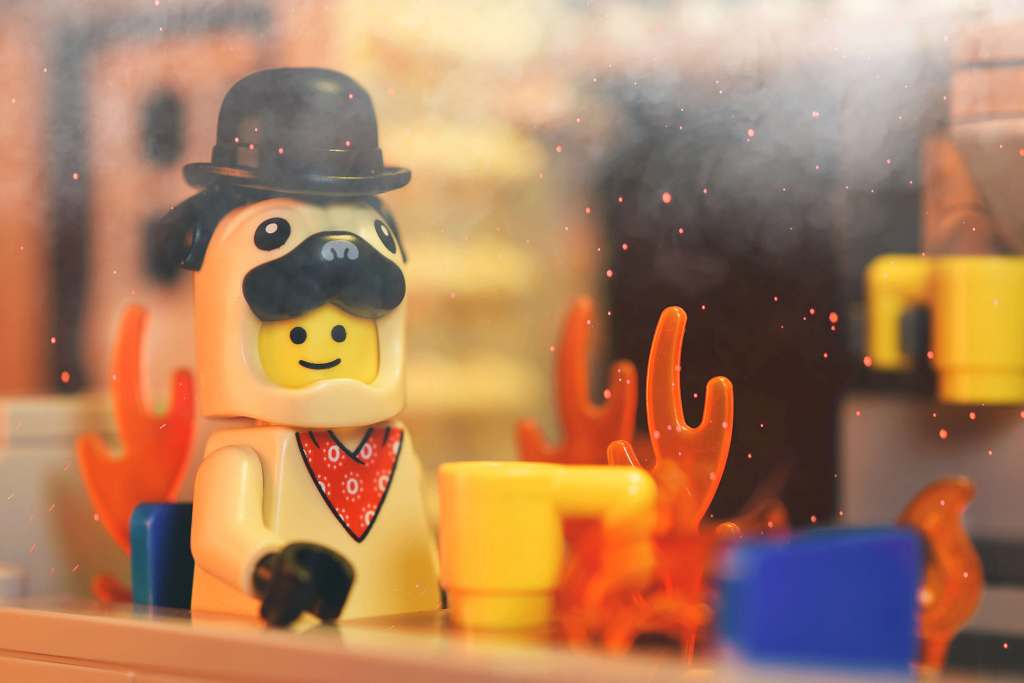 What is your current equipment set-up and why is it your favorite?
Most often, I shoot with a Nikon D3300 camera and a Nikkor 50mm f/1.8 lens. Other lenses I own are a 35mm f/1.8, a 18-200mm f/3.5-5.6G VR II, as well as a couple of vintage lenses. I don't have any macro lenses, so I often combine the 50mm with close-up filters. I like this lens because it is sharp and because it creates a blurred background and isolates the subject nicely. I'm considering getting a new mirrorless camera, but for now my Nikon is serves me well.
As for the other equipment, I own a couple of Ulanzi mini LED lights, one small and one big tripod. Lighting is very important for photographing minifigures and can significantly change the atmosphere and mood of the scenes.
When I'm too lazy to get gear out of my bag, my smartphone comes in handy for some quick snaps. In fact, one of my favorite pictures was taken with a smartphone camera – Singing in the rain.
What photography editing software do you commonly use in your image creation and how does it help you express your ideas?
I have been using Photoshop for about 18 years, more or less, and yet, I learn something new every now and then. I only recently learned about focus stacking on Toy Photographers blog and since then I often use this post-processing technique to bring the desired elements into focus while keeping the background blurred. To remove dust particles, fix occasional irregularities and add some effects I use Photoshop.
There are several apps on my smartphone that I use to create a certain mood, change colors, tones, saturation and apply different effects – Snapseed, Pics Craft and Lumii.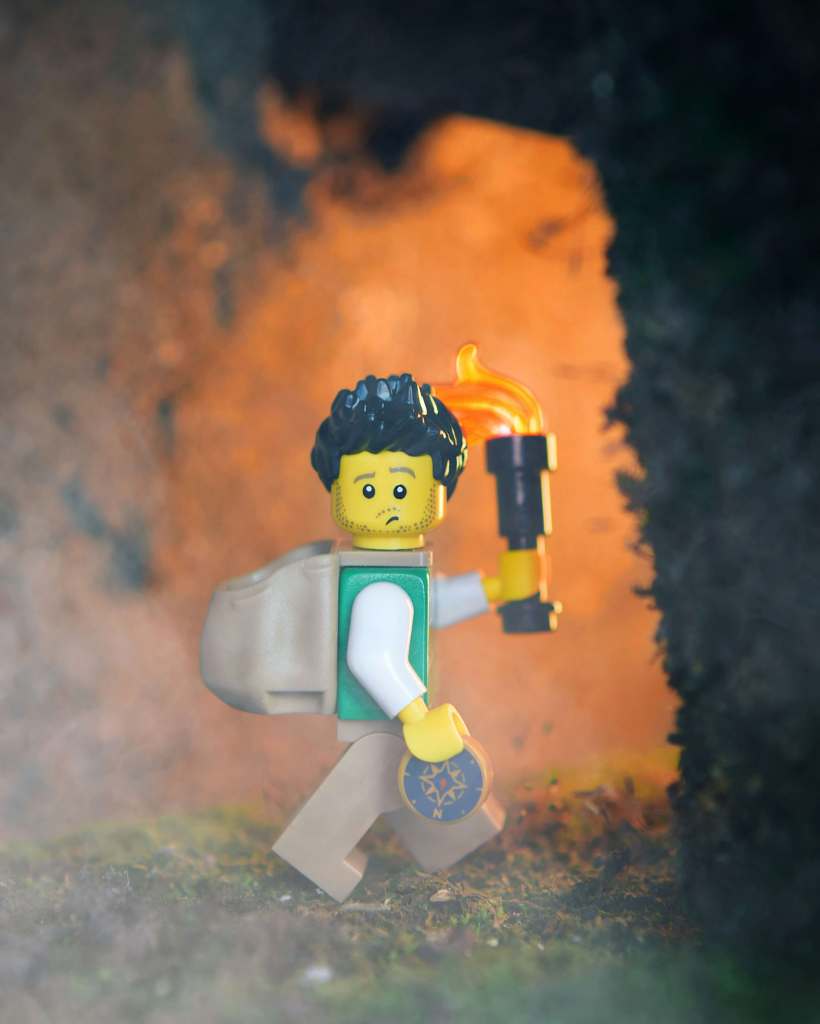 What is your favorite photography environment and why?
I like to experiment, so I photograph both outdoors and indoors. It's fun but also challenging to photograph toys outside, in natural light and different weather conditions. Tall grass and twigs can become a forest, bricks and stones covered with moss can be used to create caves, and ponds can become lakes.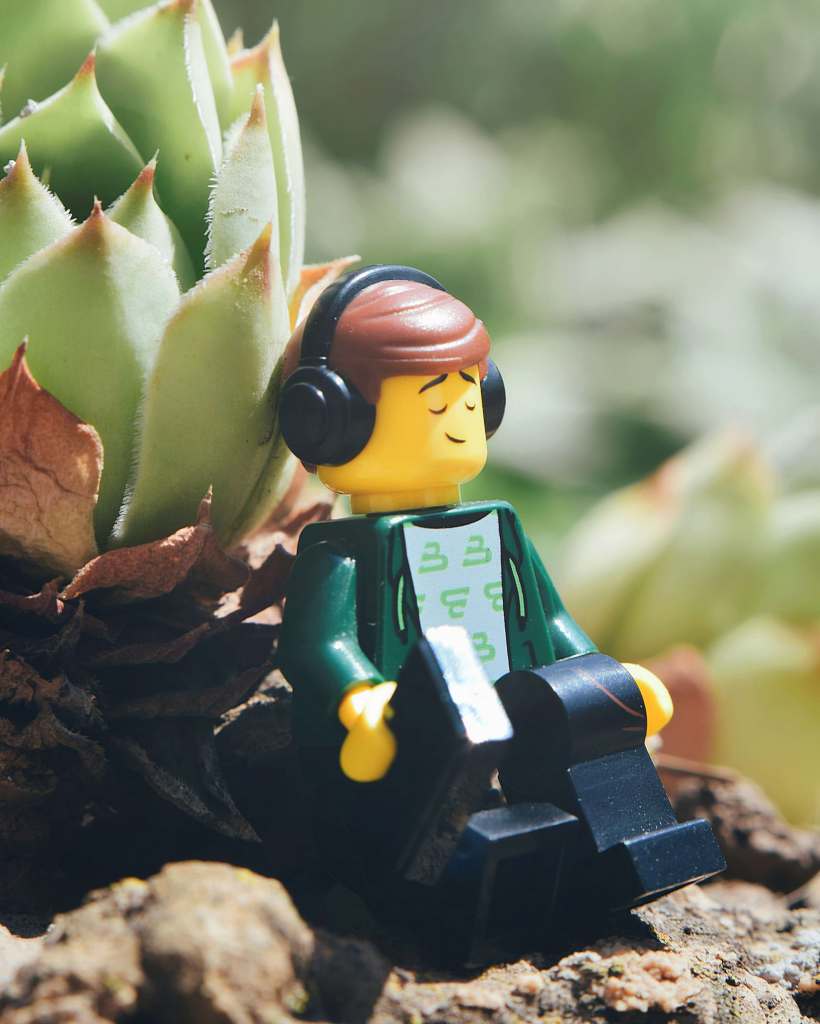 Sometimes I want to put minifigures in brick-built environment, but there are also times when I want to make them interact with objects from our world, as if the toys had come to life. I would like to learn how to create dioramas, for shooting indoors during the winter or hot summer days.
Who are your greatest influences – toy photographers or otherwise?
I follow several toy photography communities and the people who run them are my main source of inspiration, as well as the community members who have been involved in this hobby for a long time. I look at their photos, try to understand the process by which they created them and then I try to apply that to my work. But I don't copy other people, I always add something of my own.
What is your greatest toy photography achievement?
Being recognized by other community members can be really motivating. This is my first interview. I want to thank Shelly and ToyPhotographers.com for the opportunity to introduce myself and my work to the community.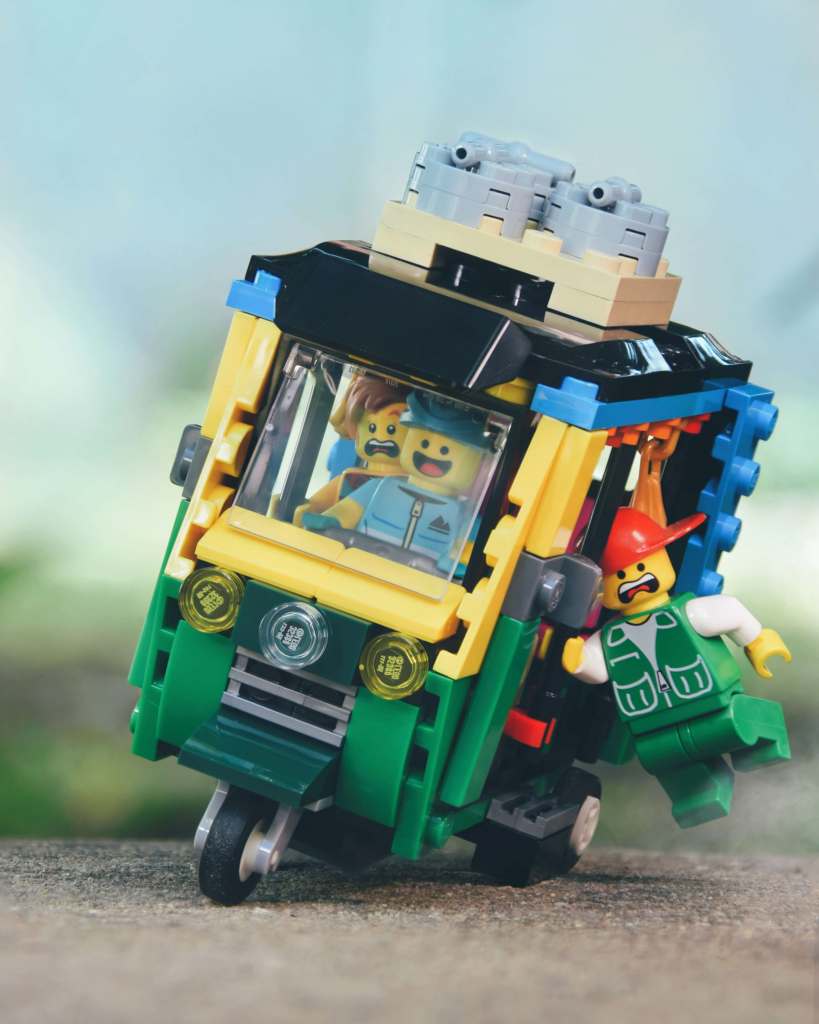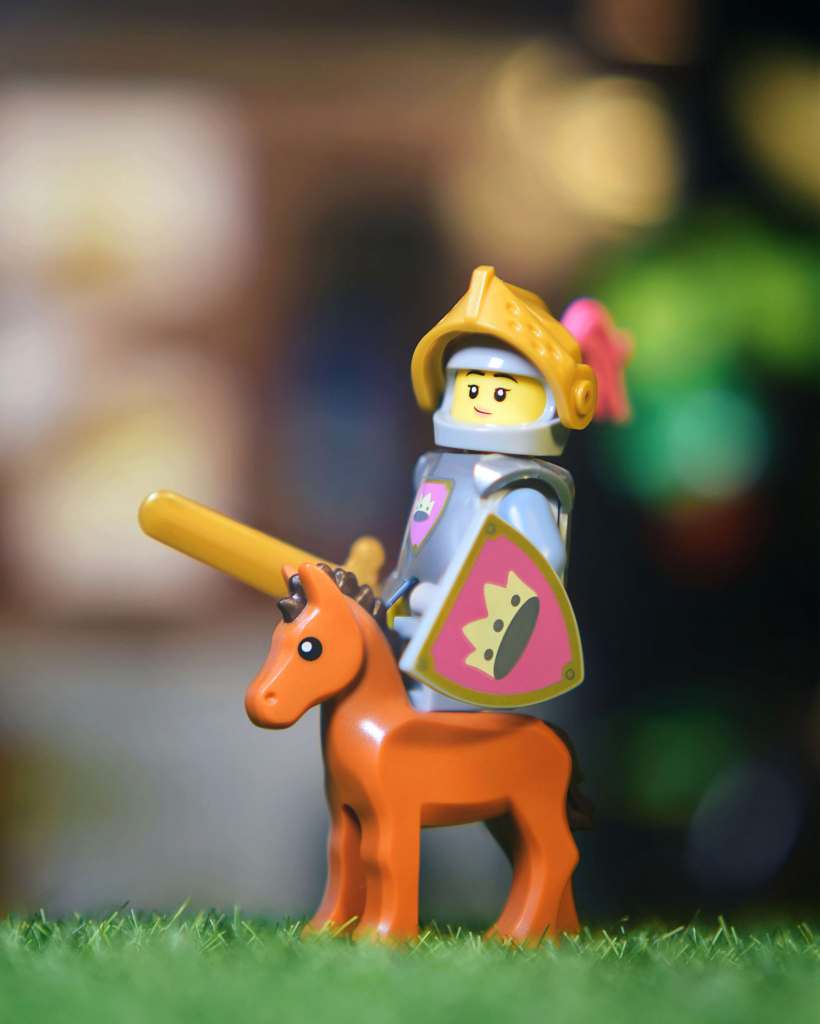 Thank you Zoran for sharing a little about yourself with our community. You can find more of Zoran's photo on Instagram and in our MeWe Community. You can join our MeWe community, support, share and comment in a supportive environment. Plus get a chance to be featured on the blog!