Great! I've found a place that looks like a forest! Look at that moss!
What could i place here?
Why not a minifig riding a motorbike?
Ok, sounds reasonable. 
Why don't make it a sidecar?
Ok, let's do it. Who will be the passenger?
Why not a rabbit?
Ok, let's do it.
Why don't cornering the sidecar to make it looks taking a dangerous turn?
Yeah, a more dynamic pose, let's do it.
Why are they together?
Don't know. Strong bond like friendship?
Ok, everybody should have a rabbit as a friend.
Where are they going? What is going to happen?
Don't know. Let's take some pictures to find it out.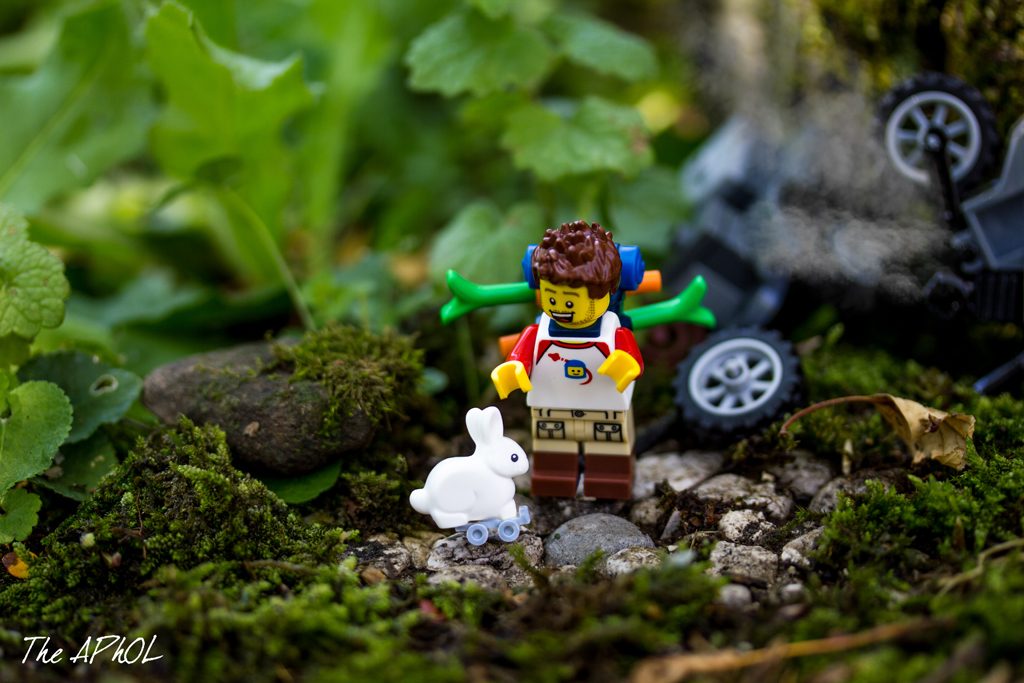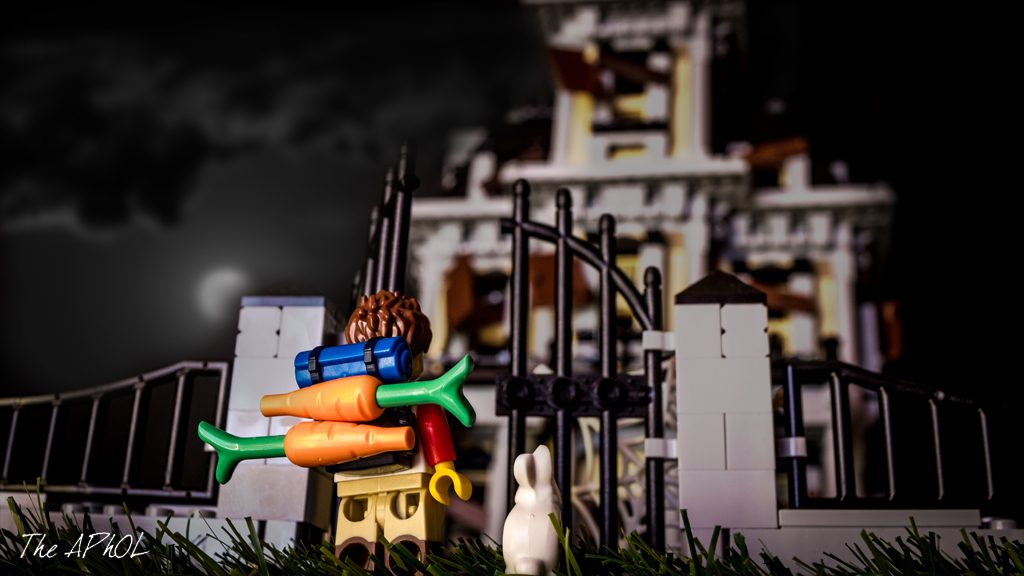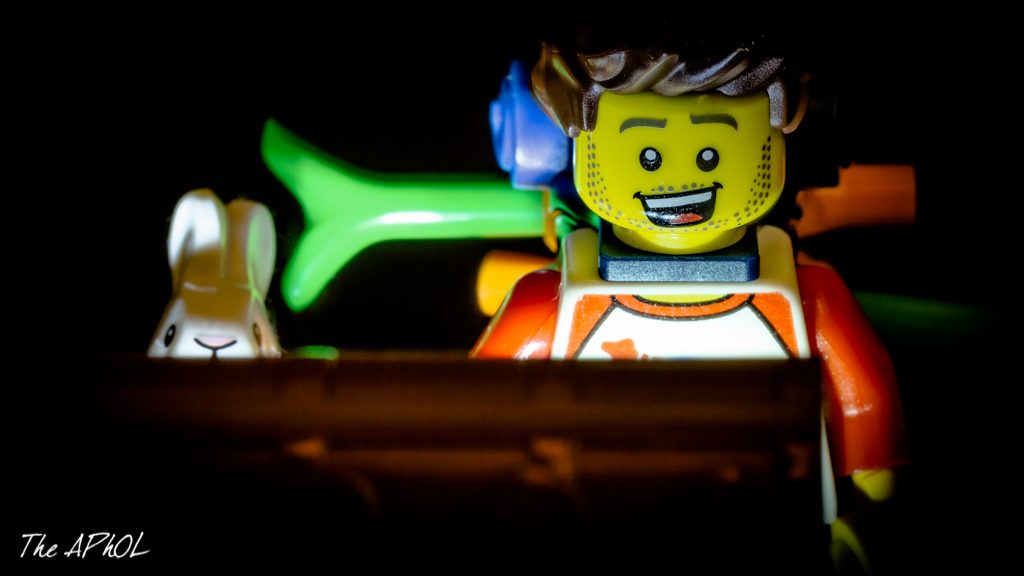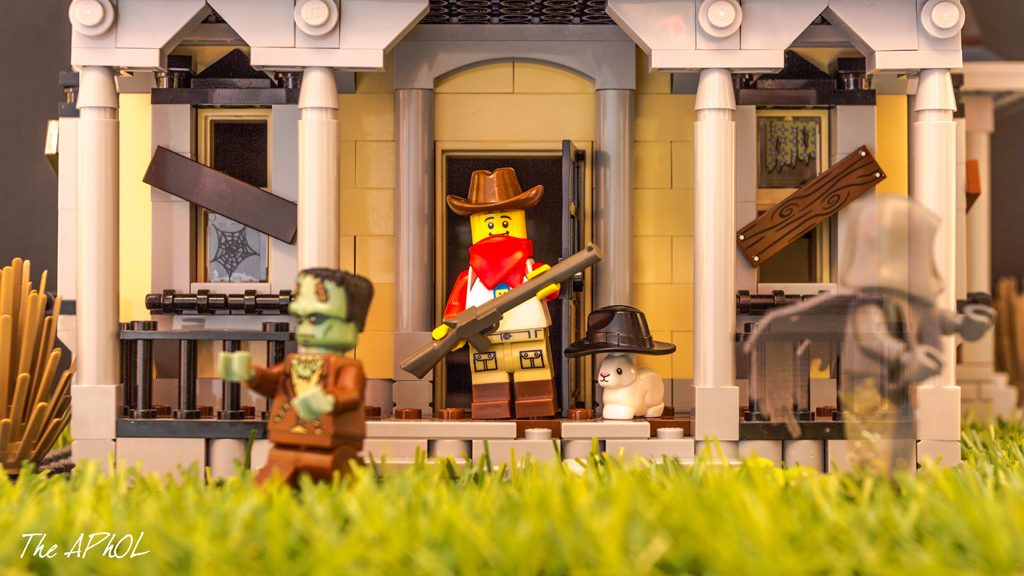 ~Marco (The APhOL)