Why do I shoot what I shoot? When I saw this question I wanted to get into it because in my case, this is a very loaded question. I want my body of work to be multifaceted from epic to pensive to hilarious and sometimes even sad. One thing that keeps me into toy photography is my innate need for creative outlets.
Creativity requires inspiration, so what inspires me? What do I love?
The answer starts with movies, but doesn't everybody love movies? Anyone can enjoy a movie. Its like music where there's something for everyone. But for so many of us, movies are more than somewhere we go to forget about life for a minute. We love the stories because we care about the characters. The characters and the stories inspire us and keep us coming back for more. In my case, there are a great number of characters and stories I've seen in my life and I feel attached to so many of them. When I add other mediums like comic books and video games into the mix, I know I will never have a shortage of great characters to be inspired by.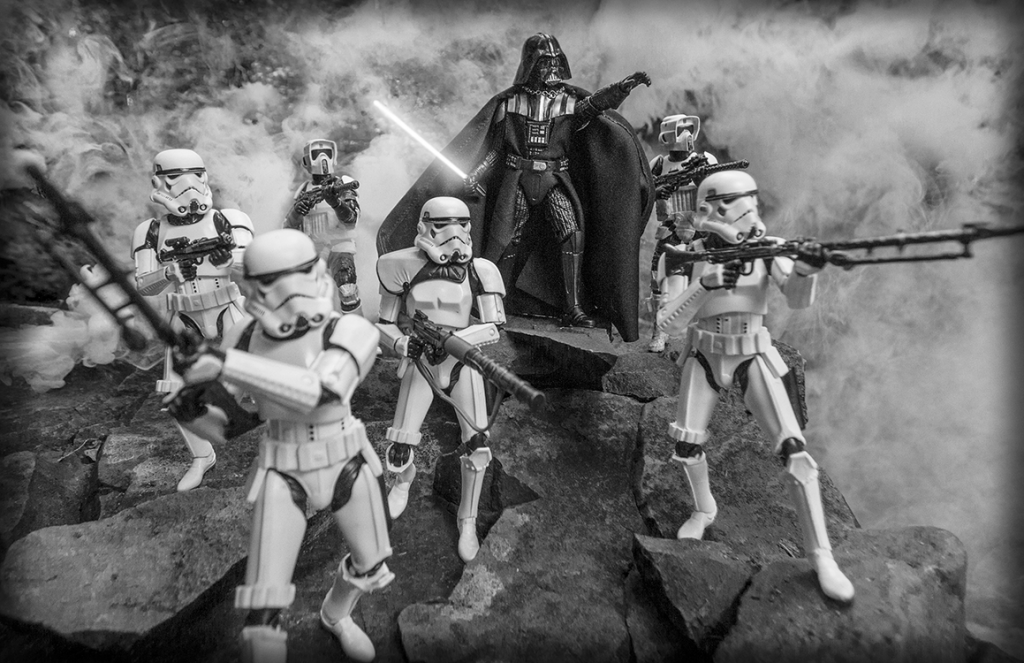 Thumbing through my toy photos you might assume that Star Wars is my favorite and you'd be right. I love Star Wars. All of them. Yes, even the prequels! I've always had a love for toys, but when the Star Wars 6″ Black Series figures were announced I decided that would be something I would focus my collection on.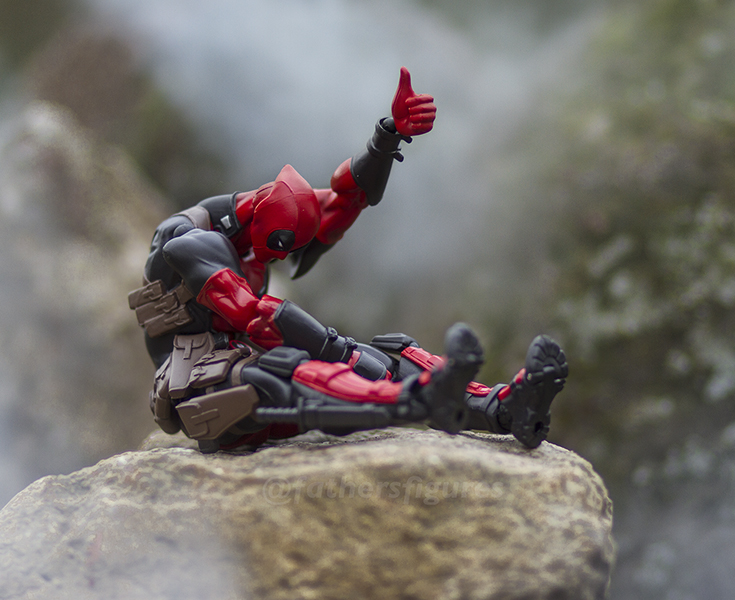 My next big love is for super heroes, specifically the Marvel Universe. There aren't many toys I photograph that didn't start with a love for these characters. One of the examples of the contrary might be the Mythic Legion line from Four Horsemen Studios. They don't come from any story I'm familiar with, but I got into them because they're amazingly detailed figures and fit right in with anything medieval fantasy related. What's not to like about that?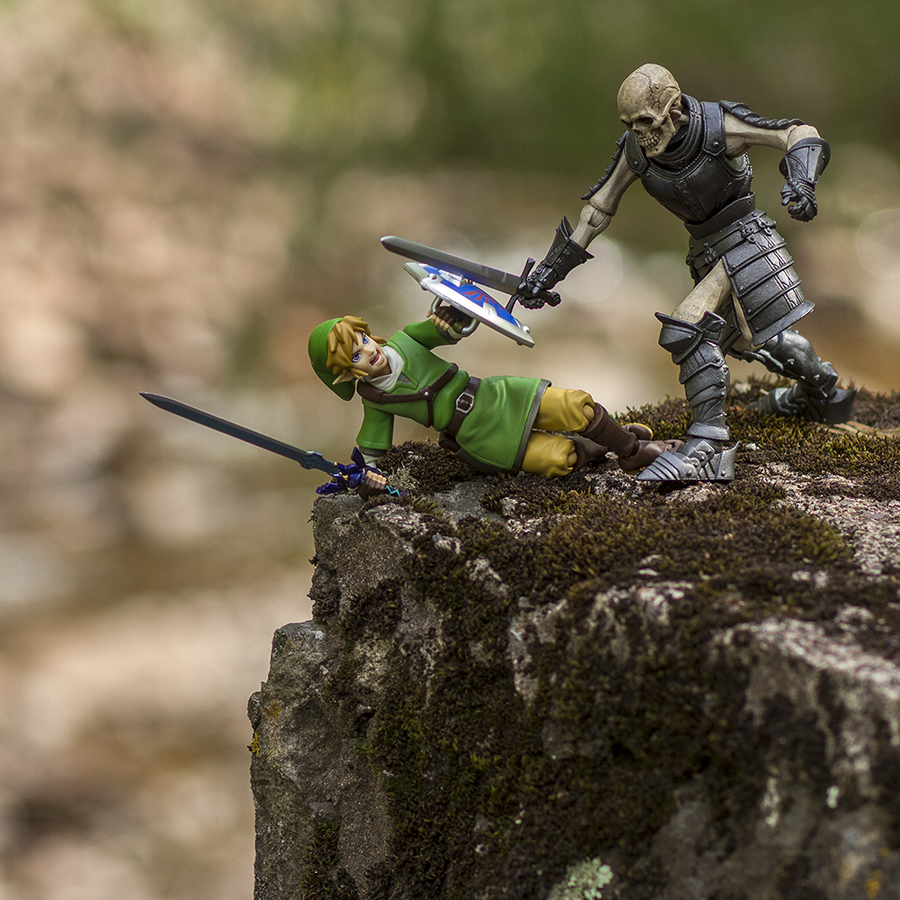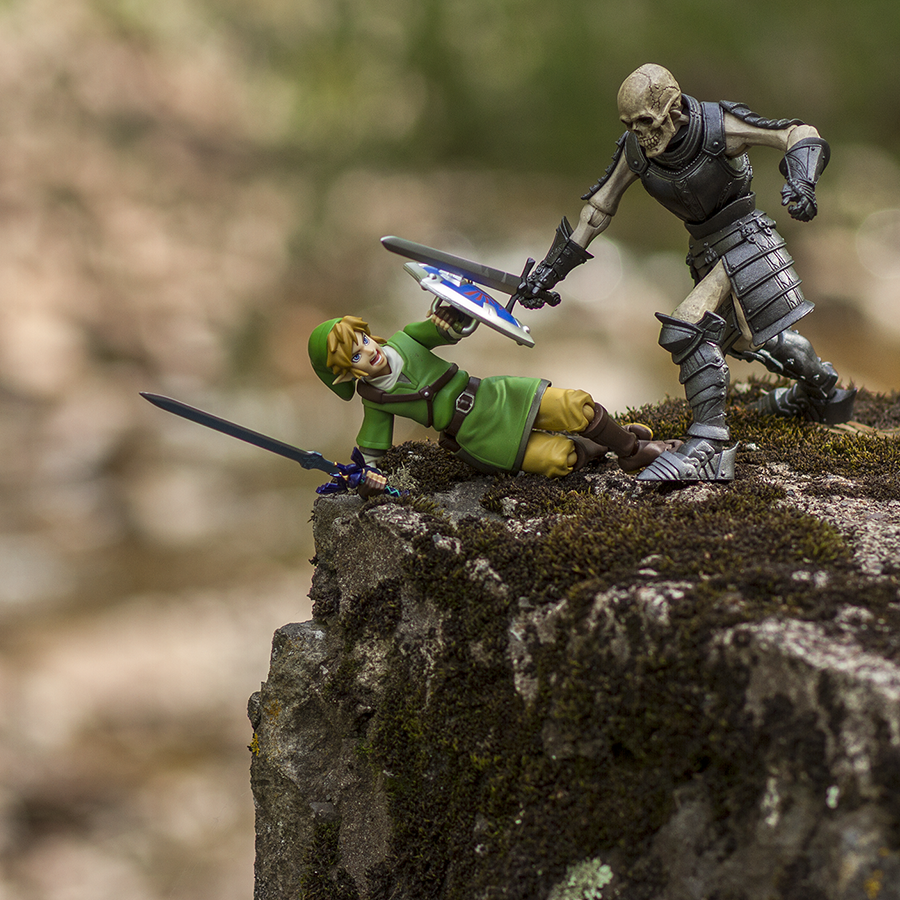 In the world of toys there is rarely just one figure made of a certain character. Many companies will have licensing rights to make toys of various properties, so how do I choose? My collection is primarily made up of figures in the 6″, or 1/12 scale. At this size, I've found the sculpts and articulation to be great for photography. I've more Hasbro toys than anything else. While other companies like Bandai's S.H. Figuarts make much higher quality figures, Hasbro figures are usually less than half the price and they produce a greater assortment of characters.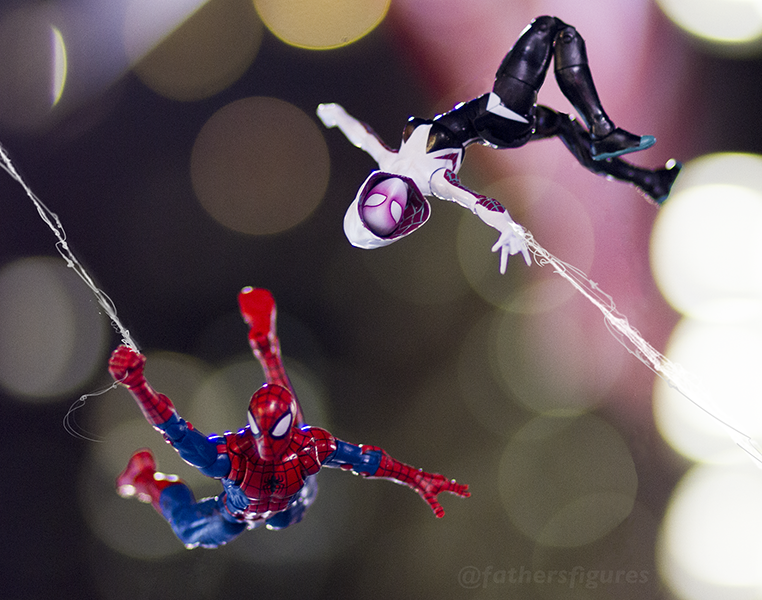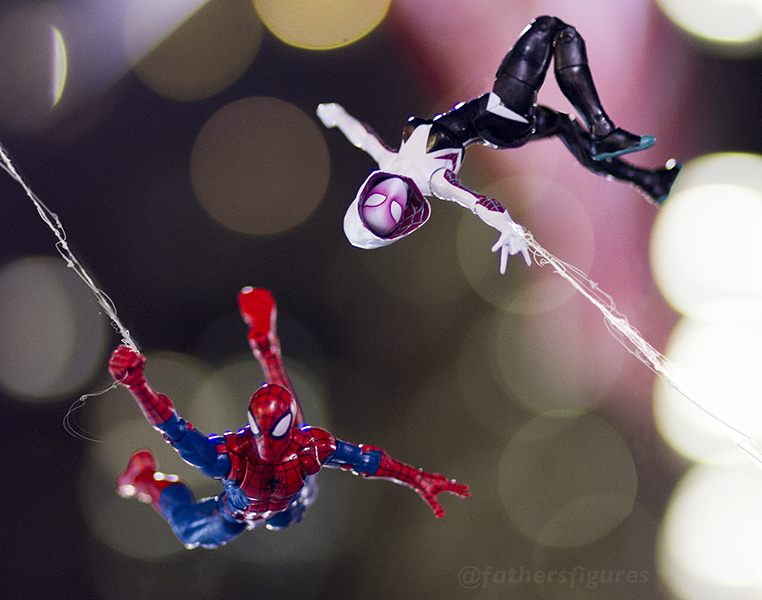 This isn't to say I haven't got into the higher quality figures. You certainly get what you pay for from the higher end toys. You'll get better articulation, a better sculpt and better paint application. Posing is everything in my photography, so good articulation is essential. The pose tells the story of an image whether it's big action like running or fighting, or if it's subtle like a relaxed slouch or sad hunch. Another reason I'll purchase a more expensive figure such as S.H. Figures or Figma is that they usually include extra sets of hands with different poses and an extra face or head sculpt with an additional expression. The vast majority of Hasbro figures have no expression. It's difficult to make Luke Skywalker appear as if he cares that he's in a life or death situation when his facial expression looks like he's having his passport photo taken.
It's been said that Instagram toy photos can get a little repetitive because there seems to be a trend of people shooting the latest and greatest toys. I've fallen into this trap myself for sure. As I think about it, I find it makes perfect sense. I can't get mad at people for being excited to a play with a new toy! New toys are inspiring! I try not to get carried away with the new stuff, though. I think its even more fun to make a great image with an obscure toy that most people haven't seen or have forgotten about.
So why do I shoot what I shoot? Mostly nostalgia, but if I think I can tell a story or make a great image with it…its fair game.
Editors note: this post is a response to an earlier discussion about how do you choose the toys you photograph. Now that you've heard from David, why  do you choose your toys to be your subject?