There's no limit to the number of backgrounds we can create for our toy photos. We all have several "classic," go-to variants in mind when selecting the right space for each subject, but if we change that toy or genre, the setting must change, too.
Natural (outdoor) area
When we can find a beautiful location for outdoor photography, nature does everything for us. The setup is ready—then it's time to paint with natural light or shadows, and work with depth of field and visual effects.
One-color paper
Paper is frequently used to display brick-built creations. It's simple, bright and pleasant. It's also useful to set the mood when shooting minifigure portraits.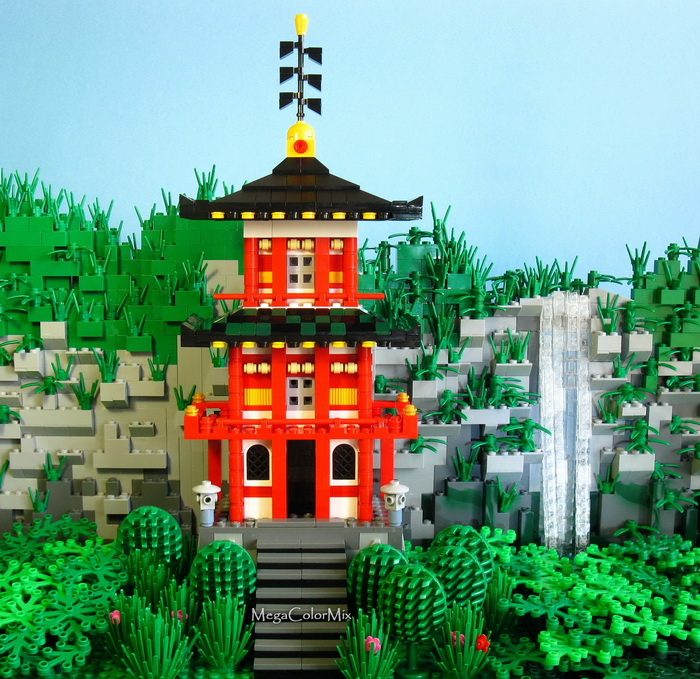 Darkness
Next, let's explore darkness. This black field was the perfect choice for such an exotic character. I started with a stony wall behind this LEGO minifigure, but the pale underground creature didn't look clear enough among the stones and shadows. So the ice cave wizard chose a darker place for his natural habitat.
Painted background
Here is the stony wall I mentioned earlier! I took my first toy photo (below) with this background – I painted it to illustrate a story about ancient tribes and dinosaurs who lived in friendship.
Brick-built / handmade composition
LEGO characters' adventures often take place in brick-built or handmade rooms and sets. With this and the other backgrounds mentioned here, the possibilities are endless—and they're just the beginning! Just remember, every diorama depends on the characters within or in front of it.
What kind of backgrounds do you prefer? What variants do you use for different toy photos?
– Ann @megacolormix
Do you enjoy exploring the Toy Photographers' creative world? Subscribe to our weekly email round up so you never miss a post. You can continue the conversation in our communities on MeWe and Flickr.