It's common knowledge that we can cook all kinds of food with LEGO bricks and imagination. You can build any life-size dish or choose items from the official menu. Apple, cherry or cake—I'm sure your minifigures eat some of these products every day. But how about the simplest details in your culinary photos? Use them in a new way and the result will surprise you!
An old form with a new content
Cones, plates and slopes were part of buildings or landscape in the old days. Create the new kinds of LEGO food, using the old tiny pieces.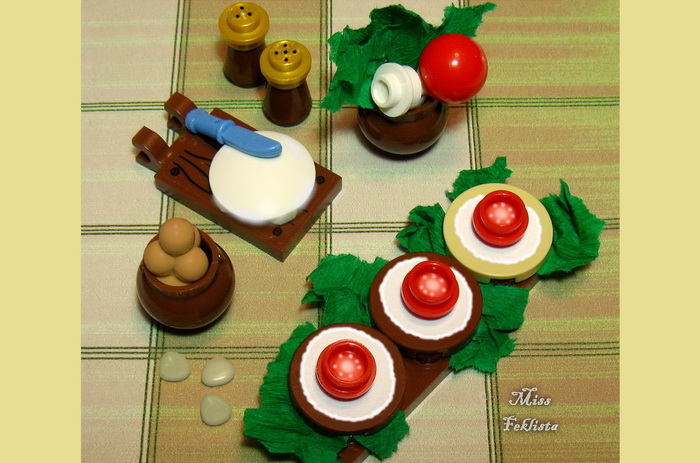 Bright colors
The palette of the cuisine is the basis for the real art. Japanese food is a perfect example of edible paintings made of simple natural products. Choose the colors of your favorite ingredients and transform your 'mix-of-bricks' into salad, soup or a meat dish.
Salt and pepper
Make your dish unique. Don't forget sauce, spice plants and special style for plates and cups.
Are you hungry? Then your culinary photo is done!
Do you like the 'Food' theme in your Toy Photography? Have you ever built LEGO food?
Ann @Miss_Feklista
Do you enjoy exploring the Toy Photographers' creative world? Subscribe to our weekly email round up so that you never miss a post. You can continue the conversation in our communities on MeWe and Flickr.