Dear friends,
Today I'm so glad to thank you for all the fun and to share the results of this creative year!
First, I'd like to thank Shelly for inviting me to the Toy Photographers Blog. I always enjoy everything bright and interesting in the world of toy photography—that's why I'm so grateful for this opportunity and your kind support, Shelly! Being a part of the community gives me such positive feelings. I'd also like to thank Brett for his great help, support in our group's creative events, and the absolutely amazing Secret Santa gift!
Big thanks to all the contributors of this blog for the great artistic content, ideas and experiments, and to the readers for your kind comments and impressions!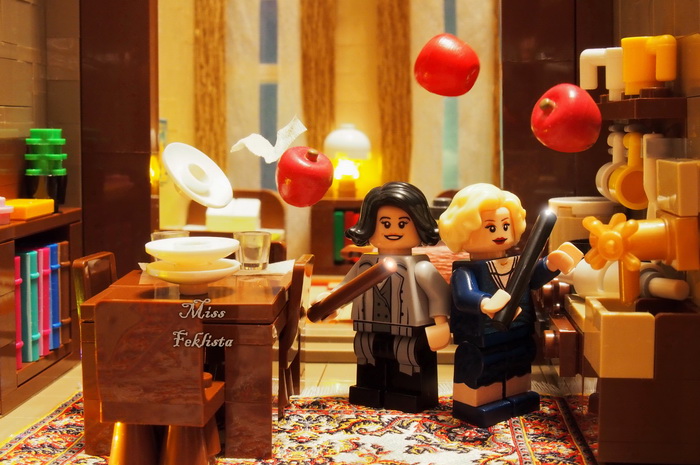 Goals of the year
My personal goal was CONTACT. Writing for the blog means "having fun together." It was interesting for me to communicate with the audience and suggest collective work ideas to the team. With two new projects "Exchange of Visions" and "The Story and You," Tomek, Teddi and I organized an amazing collaboration—a real cultural fest. Thank you for your creativity, Teddi and Tomek!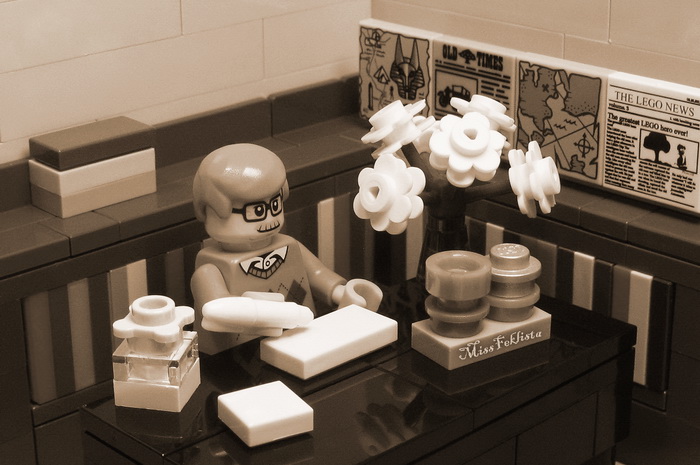 I really liked our participants' inspiring challenges on MeWe! For example, Joshua Kittleson suggested a special cinematic theme, while Matthew Wyjad organized many great challenges, like "Balance" (thanks so much for the 3D stereo glasses, Matthew).
We also have Five Words characterizing the year. Let's study this period through these key aspects!
Challenge
The 100% urban landscape of my south city is one reason why I'm a studio photographer. I also enjoy the amazing challenge the studio gives! I compared the real and artificial snow, transforming my studio into the Alps. Just use the territorial limit for your shots and you will achieve victory (with a taste of flour)!
I also shared a recipe for creating a real hologram for toy photography, and liked the reader impressions—of course, it's fun to create such digital miracles with the help of plastic and a smartphone. 😉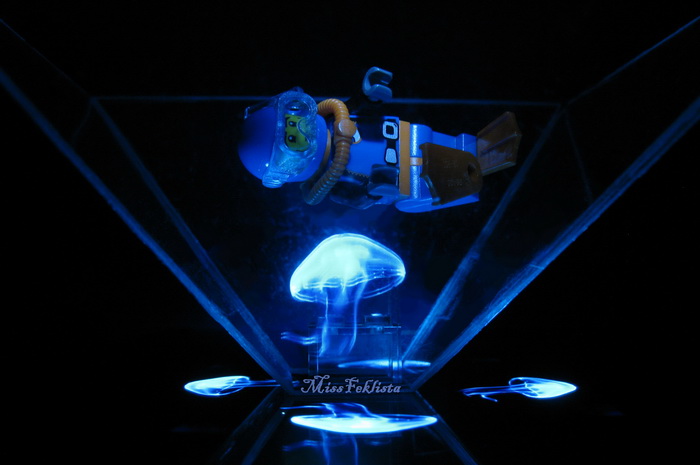 Creativity
It was an interesting experience combining different techniques for toy photos. I sculpted and painted my own action figures in order to recreate the Tale of the Three Brothers written by J. K. Rowling (Harry Potter and the Deathly Hallows book and movie).
I like the Six Image Narrative idea and the different forms it takes. This time I wrote my own story and illustrated it, using light painting for magical spells, and studied ship construction. 😉 Thanks a lot for the kind feedback.
Humor
Whatever ideas we express through the prism of toy photography, this hobby is always a source of joyful energy. Funny events, memorable behind-the-scenes moments, unplanned bloopers—I wrote about it in my post "When does your hobby make you laugh?" and enjoyed the positive comments from the community.
Respect
I think the respect for all types of photographers and toys is such a good aspect of the collective! I decided to describe Minimates on the blog and heard so many interesting opinions from different readers. This toy line became the subject of an excellent discussion.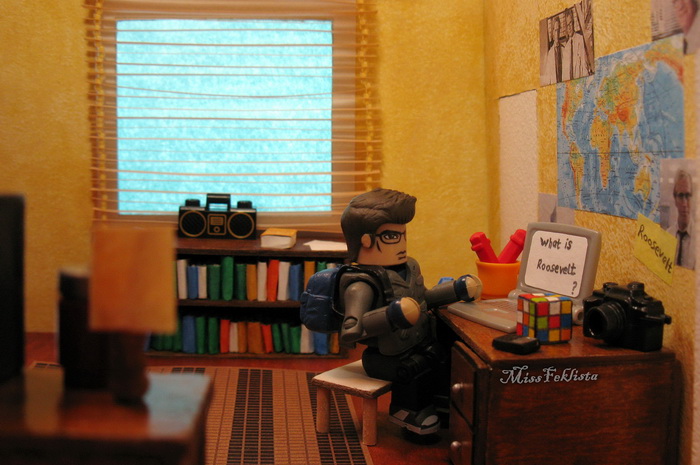 As our friend Oliver said, "You don't always have to buy the action figure to take great toy photos." My article reviews the toy without any point of articulation… this small colorful toy can form a balancing pyramid, describe your hobby/mood/style, and it has an enormous potential for toy photos! And it's just a bonus item when you make purchases in hypermarkets.
Self-development
I marked this Toy Photo Year with a new technique—light painting. I tried it for the magical spells and had SO much fun!
You can't imagine how many times these two guys were trying to paint with their magical wands! They could train all day long. 😉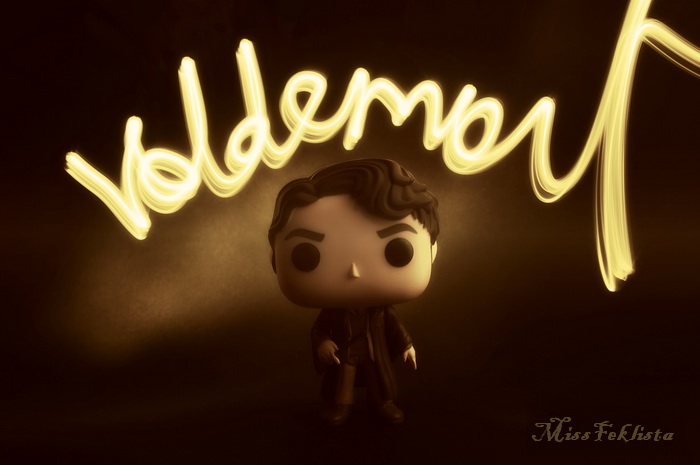 Wherever you live, dear friends, may your winter be warm! I wish happy holidays to you and your loved ones, as well as inspiration and much fun!
Sincerely yours,
Ann @Miss_Feklista