Our outstandingly talented and creative artists have gathered for this new collective project in order to celebrate Halloween and give you some unforgettable impressions. We all know how John's mysterious story started. And now let's listen to our friend Tomek who has written an absolutely brilliant horror tale… Prepare to be scared and amazed!
***
Even now, many years after these terrible events, I shiver at the thought of this terrifying night. I am overwhelmed by the unspeakable horror when these terrible images come before my eyes again and again.
"I'm coming, Kate!" John yelled as he drowned into the darkness of the night. Of course I followed him! In the darkness, I saw his back over and over. I heard longing cries full of agony. John seemed to get wings; I saw him less and less in the dark, his voice coming from an ever greater distance. On the other hand, it was getting harder and harder to get through the boughs and wilderness. I tripped over protruding roots and merciless branches whipped my face and shoulders. Somewhere in the distance a prolonged scream made my blood run down within my veins. I sped up.
Breathless and terrified, I finally caught up with my friend. He stood with his back to me. There was a sudden, loud scream in me: Don't turn around, John! Don't turn around!
He turned around.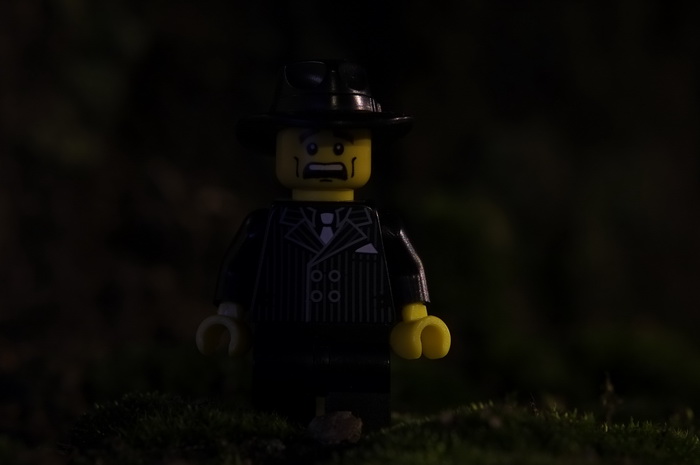 My face paled like canvas, and an animal whine of primal terror pulled out of my throat. His skin was falling off his face, his eyes sank into the skull and his hair fell out. John, my longtime friend, was literally falling apart in front of me. He fell on the ground.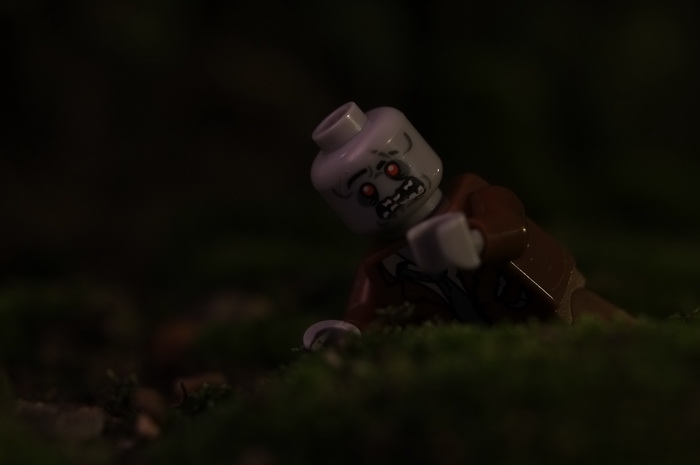 "Howard, my friend, help me … she calls me … help me … the call! I hear the call," John was muttering with his shapeless lips. Unspeakable fear held me in place like thick, hard roots. I looked in dread at this blasphemous mystery of instant decay and then I had a revelation. A few months before these terrible events, we visited the Miskatonic University Museum. I remembered John's morbid fascination with an ancient sarcophagus. Allegedly, the sarcophagus was from Egypt and hid the mummy of Queen Nyarlat'he'thipi, although some of its peculiar hieroglyphs caused me to doubt its Egyptian origin. I did not share John's fascination, the sarcophagus made me afraid. But my friend scoffed at my warnings. Now, at this terrible moment, I understood everything with horrific clarity.
Through the eyes of my distorted imagination, I saw the lid of the sarcophagus open and how the dusty cloud of old, so old, stale air, mixed with the museum air. John howled as his body slowly fell into nothingness. My tormented imagination was torn by the sight of an earthy face covered with dried skin. And those eyes. So alive, so mismatched to this dead face! I knew that the ritual, which began with the marriage of John and Kate, was completed today. Oh curse your curiosity, John! Your accursed fascination!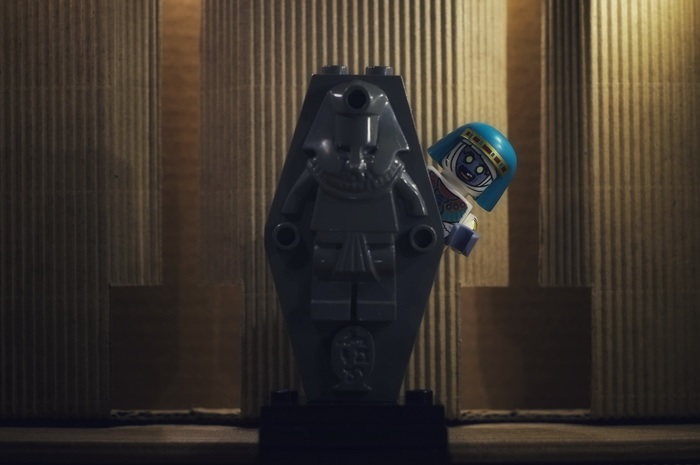 For all this time, John's wife drained life force from him, leaving him on the verge of life and death. Today she crossed this border. John was dying. Even at the very last moment, he cried out for his love, not knowing that she had killed him. Finally he turned into dust. I howled in anger and pain. Nyarlat'he'thipi was alive. I didn't know her intentions or purpose. But I saw that she knew about me and that I had to run as far away as possible.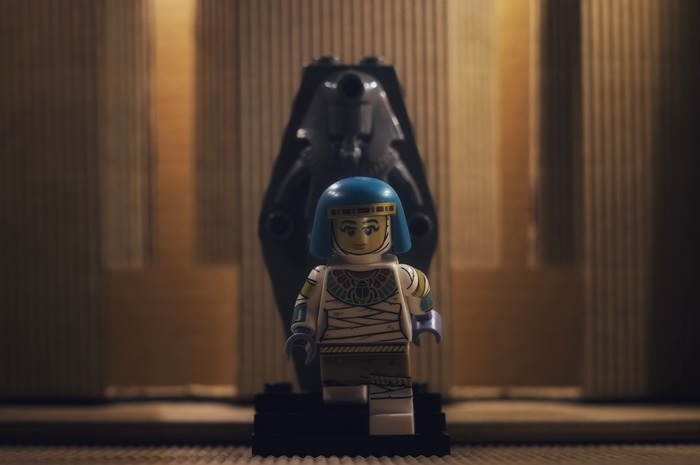 Now I draft these words, sitting in an old, dark attic in a town forgotten by God and people, in constant fear that one day I will hear the call…
Bravo!
Not only Stephen is a King! Tomek, you created the best form of horror, with the dark charm of an ancient Egyptian world and the heartbreaking drama of John's life. If we get up the nerve to read the description of his transformation again and again, we can feel something else in addition to the fear… It's something solemn and highly artistic. It's a triumph of the genre! Thank you so much, Tomek. You can provoke the readers' strong emotions to the maximum with your words. I'd like to draw the spectators' attention to the special setup and mood of the illustrations. John and his friend increase our astonishment, and there's a feeling of hypnotic power around Queen Nyarlat'he'thipi.
What does sir Arthur Conan Doyle think about it?
According to my promise, I will reveal the literary composition that inspired me to start this project. I'm sure that one coincidence will be interesting for Tomek and you, dear readers. "John Barrington Cowles" is a story written by Arthur Conan Doyle, who also wrote about a mummy! "The Ring of Thoth" has an absolutely different plot, but here the mummy became a connection between the author and our collective project. I'd like to invite Tomek to reveal his inspiration in the comments: I'm sure it will be a very interesting addition to the post! I recommend you to read about John Cowles: You'll see that the ending really stays a mystery, and it's perfect for our imagination! Our participants perfectly guessed and felt the atmosphere of this story and gave it new life.
To be continued… Happy Halloween!
Ann @Miss_Feklista
Do you enjoy exploring the Toy Photographers' creative world? Subscribe to our weekly email round up so you never miss a post. You can continue the conversation in our communities on MeWe and Flickr.