It's common knowledge that you not only buy toys in hypermarkets, but also get them as a bonus on purchases. However, some of these toys will make you laugh, and even little children can't find them useful. BUT! I'll show you the real exception! This collection is worth calling 'toys' and has an enormous potential for toy photography!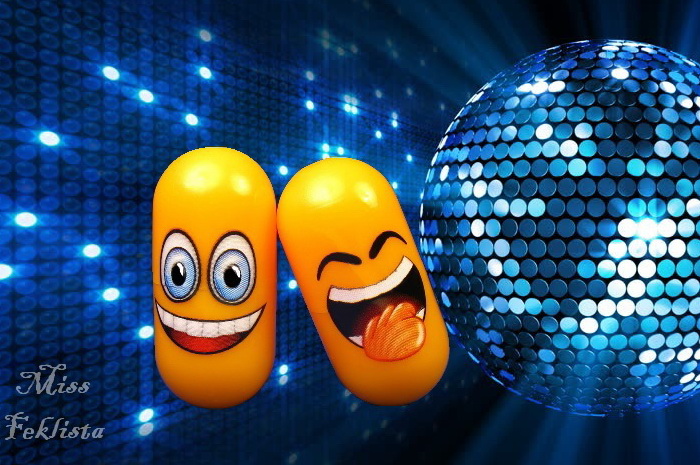 'Crazy Beans' – masters of balance
These tiny beans are made of light plastic. A metallic ball spins inside of a bean and makes it move and do some "acrobatic" tricks. When I hold a box with a full collection, the beans get extremely noisy because of these balls. I've seen similar versions of these toys in other countries, but they "jump" or feature images of cartoon characters, instead of being about balance.
Collectors create different games, but "Pyramid" is the most interesting. Placing the beans in this shape is rather challenging because they're designed to NOT stay still. Work carefully!
Explosion of colors
A selection of 32 beans shows the richness of characters, hobbies and emotions. "3-D emojis" would be the right comparison. 😉 Every character has a name and a short description. It makes the children's games more creative and provides inspiration for toy photos.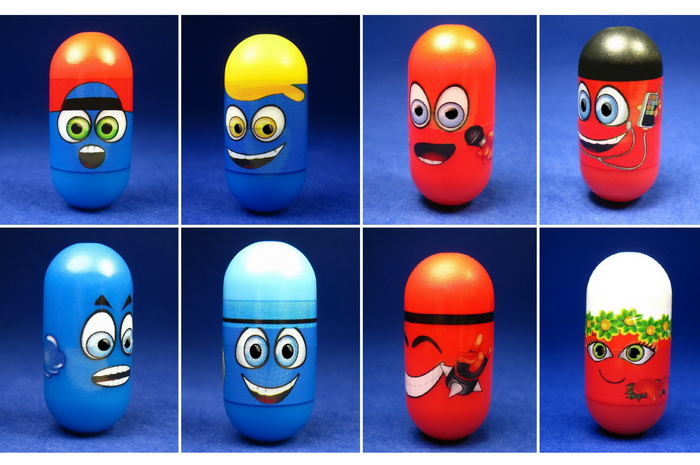 Many beans are holding their favorite things, accessories or sports equipment. It's interesting that the characters are not only humorous but also realistic, and the collector will surely find a representation of himself or her friends in this great variety.
Choose your favorite Crazy Bean!
As you can see, the beans are divided into several groups. For example, "Cheerful Guys" is one of the funniest teams, with creative descriptions: "He's an absolute clown—not only because of his red nose" or "He always laughs, even when he sleeps."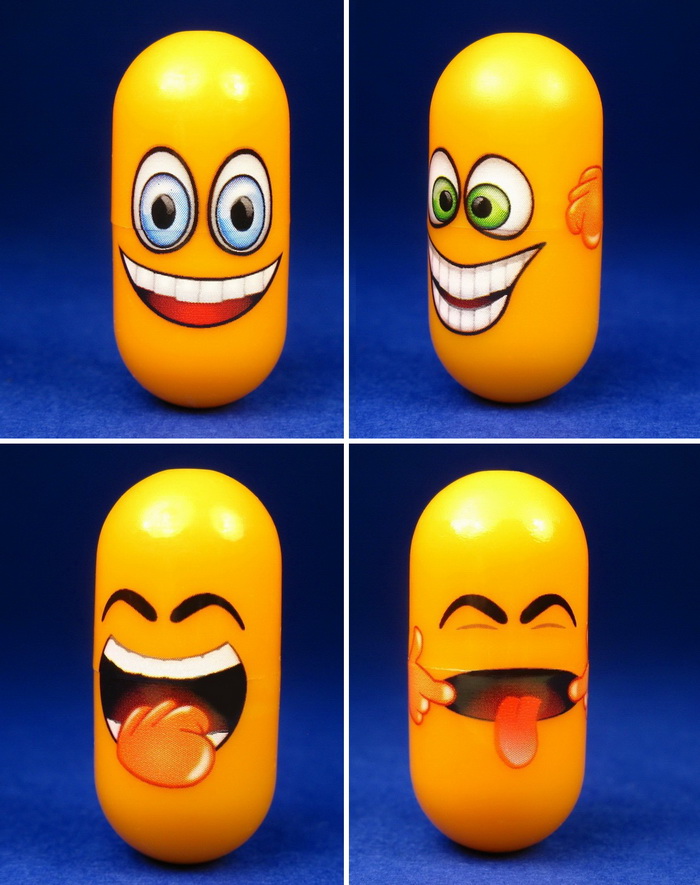 Another wonderful collection is "Clever Guys." Just have a look at these highly intelligent faces!)))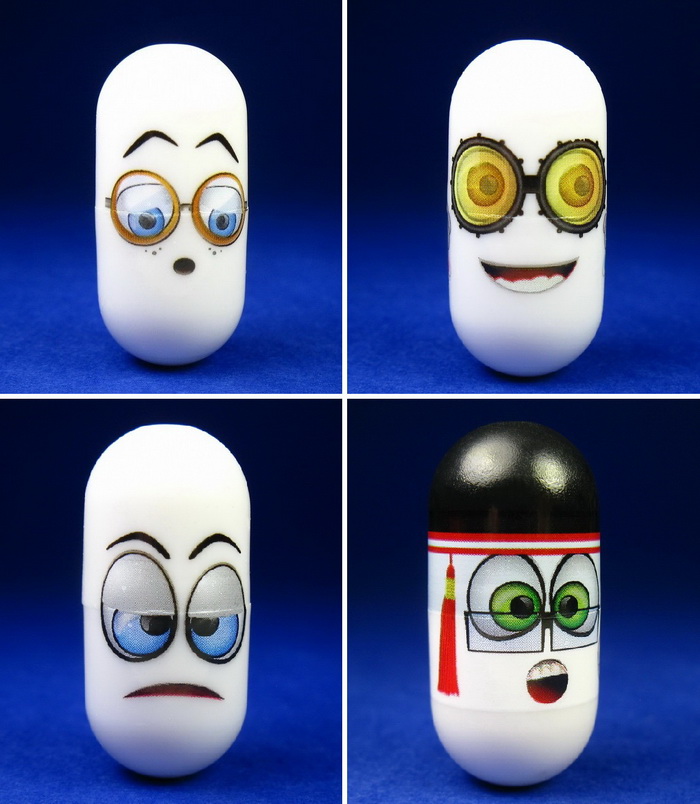 There are two special beans in the collection. The girl is transparent and covered with sparkles. The chemist glows in the dark!
They love toy photography!
I discovered the beans' amazing creative potential when I decided to write about them. Crazy Beans look brilliant in toy photos and inspire the photographer to create more and more scenes. I'm sharing the examples with you: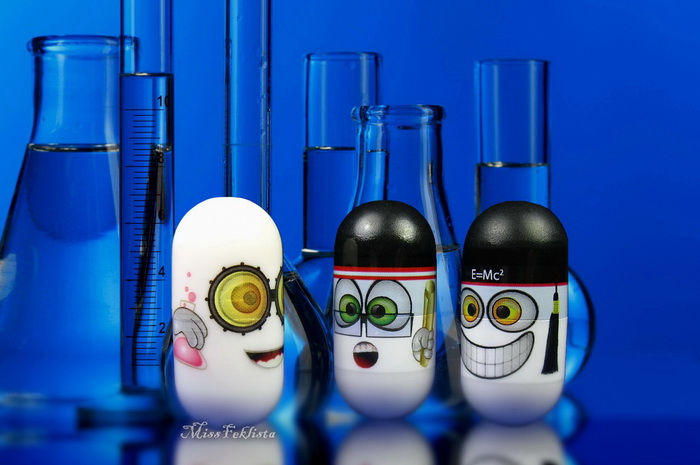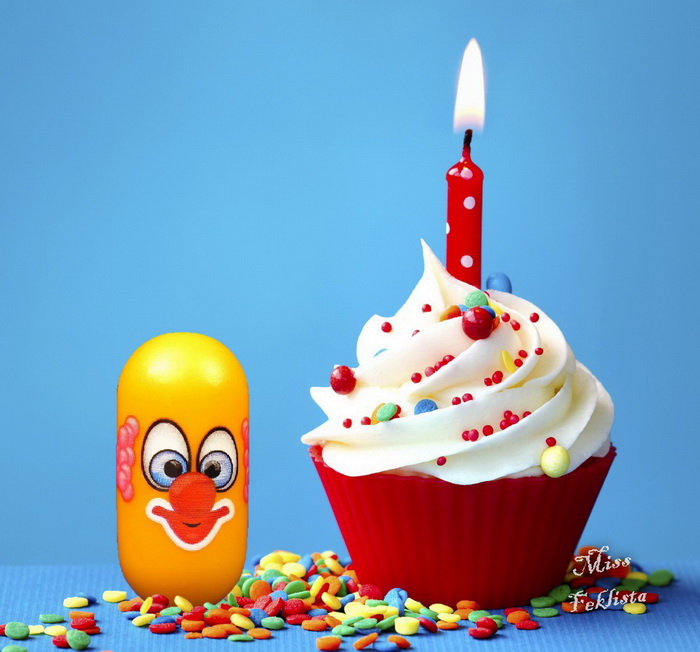 Have you ever seen or received any useful and interesting bonus items like these with your purchases? Tell us or show your examples in the comments below, and share the link so we can see your toys. Thanks for your attention!
Ann @Miss_Feklista
Do you enjoy exploring the Toy Photographers' creative world? Subscribe to our weekly email round up so you never miss a post. You can continue the conversation in our communities on MeWe and Flickr.