Whatever ideas we express through the prism of toy photography, this hobby is always a source of joyful energy.
I'm sure you have your favorite funny scenes or memorable behind-the-scenes moments that make your work special. Now I'll make an academic presentation of situations that are far from serious.
Elaborately planned smile
The exchange of jokes in toy photos is a very illustrative and positive way to show what we mean by fun. Enlarging my scope and studying the humor as an instrument of self-development gives me intellectual pleasure. Example:
Behind-the-scenes fun
Needless to say, we go through many trials when we want to take a good toy photo. However, when we look back at our earliest efforts, they often feel like a joke themselves. Before using the big lamps, I was meeting every sunset as an inevitable end to all my projects. But these difficulties transformed me into a real engineer—this picture can be taken literally…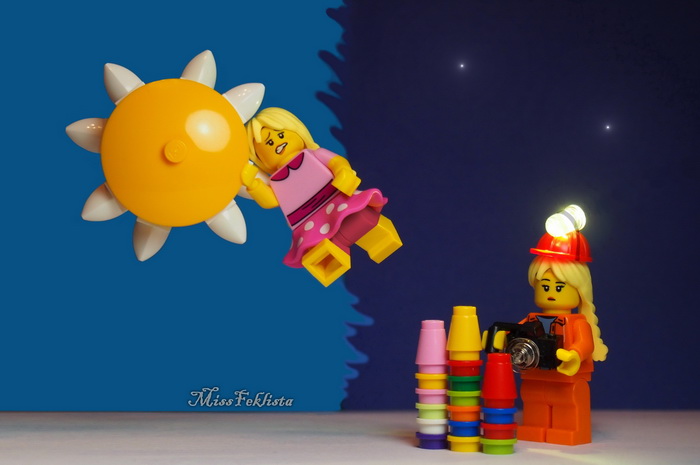 Bloopers are the best part of cinema!
Simplicity is key here. The simple and unexpected can become the best part of our creative process. All the 'deleted scenes' deserve a special place in the collection. Just have a look at Peter Parker and imagine this moment in real life.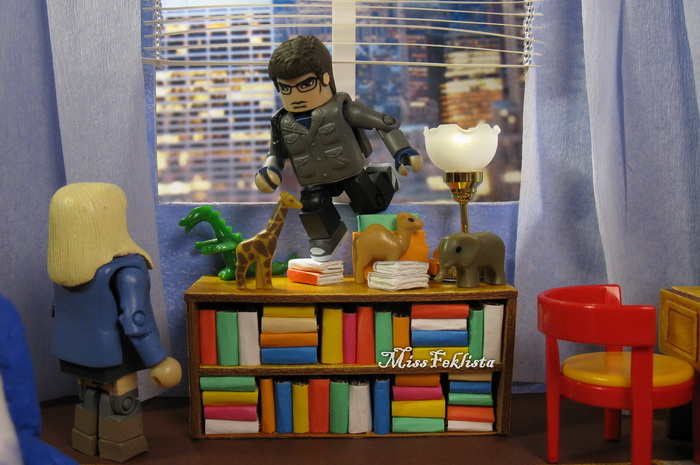 When does your hobby make you laugh? Share your favorite funny scenes or memorable BTS moments in the comments!
Ann @Miss_Feklista
 Do you enjoy exploring the Toy Photographers' creative world? Subscribe to our weekly email round up so that you never miss a post. You can continue the conversation in our communities on MeWe and Flickr.